ASUS had launched the ROG Phone last year, and it was priced quite high, to be honest. But it looks like this time, with the ROG Phone II, ASUS has got almost everything right, including a killer pricing that has put it to a direct competition against the likes of OnePlus 7 Series. Just by looking at the specs, you can tell that it's the new 'Specs King' while some others called it the 'Ultimate Gaming Phone,' but hey, I'm not here to set just one perspective and tell everyone that it's the best gaming phone.
We did post our hands-on review as soon as the phone launched, and now it's time to check out the full-pledged ROG Phone II review. 
ROG Phone II Review
When ASUS sent a ROG Phone II just a few days ago, right after setting up the phone and using the phone for roughly a day, I was quite sure that I need to try out many things and use it very extensively to find out whether it's worth spending on this phone. The highlights of the ROG Phone II are 6000mAh battery; Snapdragon 855+ overclocked to 2.96GHz with 8GB of RAM, 6.59-inch AMOLED screen with 120Hz refresh rate. But there are other massive features of the phone, and about that, we will talk in detail.
Design
Am I holding a phone or something else?
Right after I unboxed the phone and took it in hands, my first reaction was like, 'Am I holding a phone or something else?' The ROG Phone II is quite heavy at 240 grams, but that's for a good reason for sure. The display is massive, and the overall footprint of the phone is quite large. On the front, there is a 6.59 inch AMOLED display with a 120Hz refresh rate protected by Gorilla Glass 6.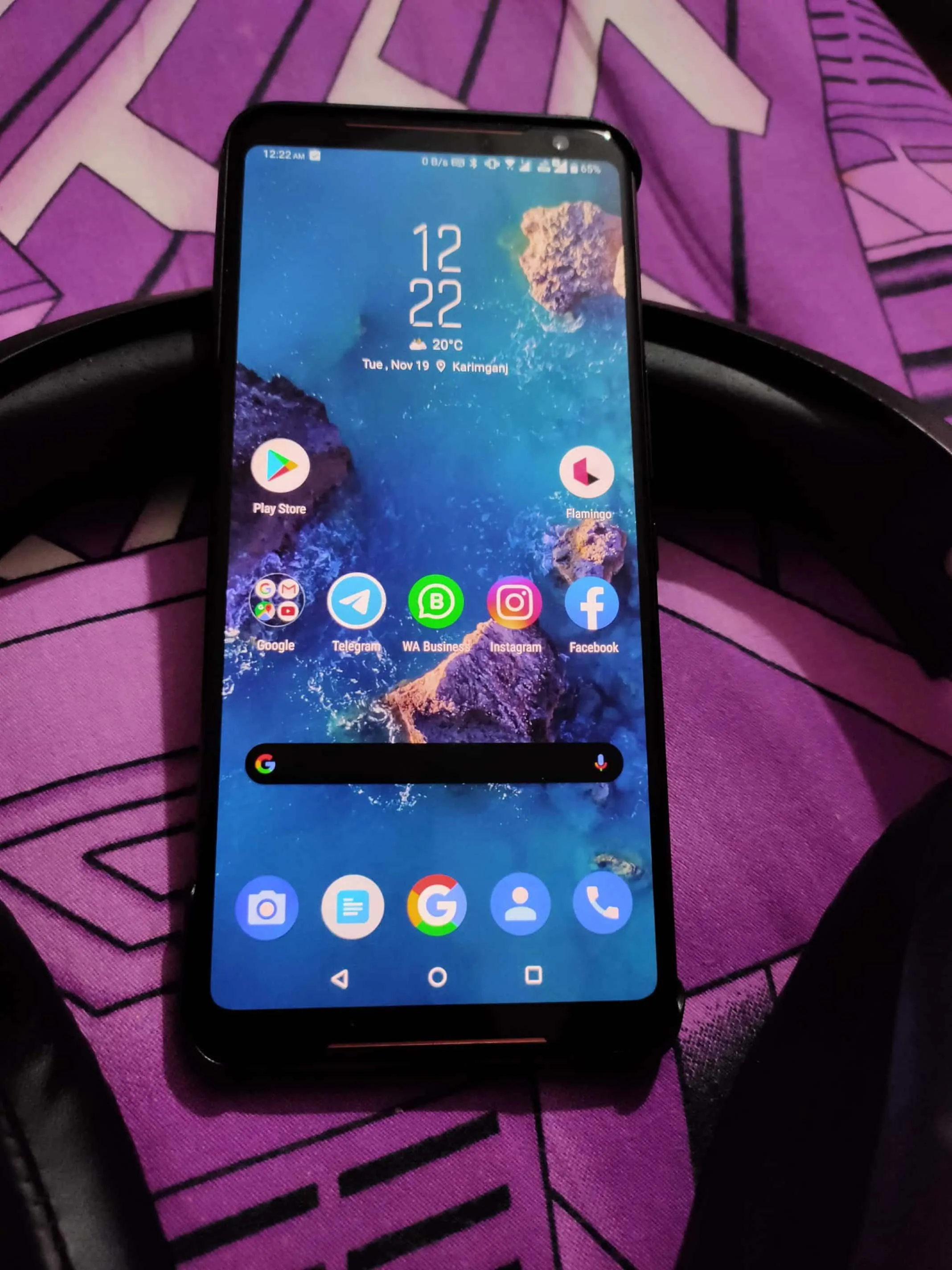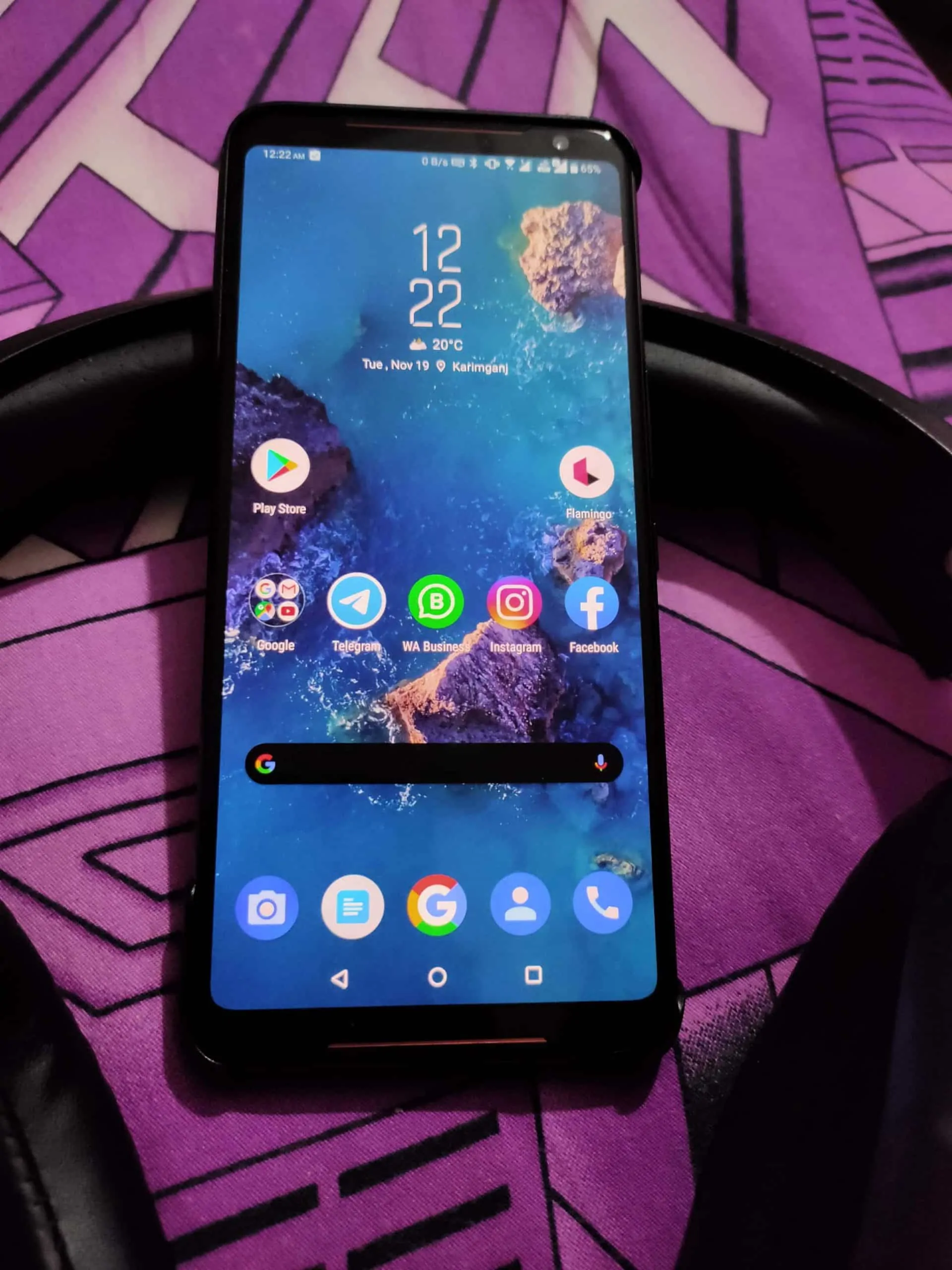 On the right edge, there is a power button, and above that, there are the volume rockers. At the bottom, there is a headphone jack supporting 24-bit DAC and a USB-C port for charging and data transfer. Interestingly, there is another USB-C port on the left edge of the phone, along with a custom port for accessories. There is a SIM card tray on the left side of the phone.
On the front, there is a selfie shooter and the earpiece, which doubles up as a front-firing speaker. There are bezels on the top and bottom of the screen, but it's not too huge. The bottom bezel houses the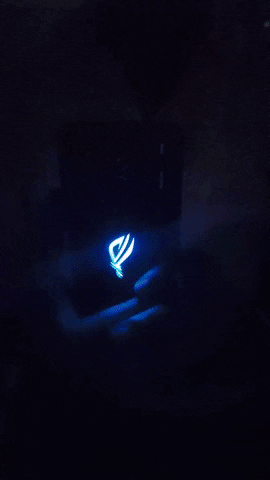 primary speakers, and with two speakers onboard, the ROG Phone II can offer a thunderous stereo speaker experience.
Otherwise, on the sides, the bezels are quite minimal. The back of the ROG Phone II is quite impressive, as there are vents, a glowing RGB ROG logo, and the camera module, with LED flash. The design is futuristic and far away from anything conventional. I'm quite glad that ASUS didn't cut down cost by placing just a regular ROG logo and instead retained that RGB lighting. Here's GIF showing off the ROG Phone II's RGB logo in its full glory!
The ROG Phone II comes with a metal and glass build which looks and feels premium in hand. The matte finish aluminum frame, along with the curved glass on the back, makes the phone feel very comfortable in hand, and it isn't that slippery. There are Air Triggers on the edges, but these can't be handled at all unless you use them while gaming.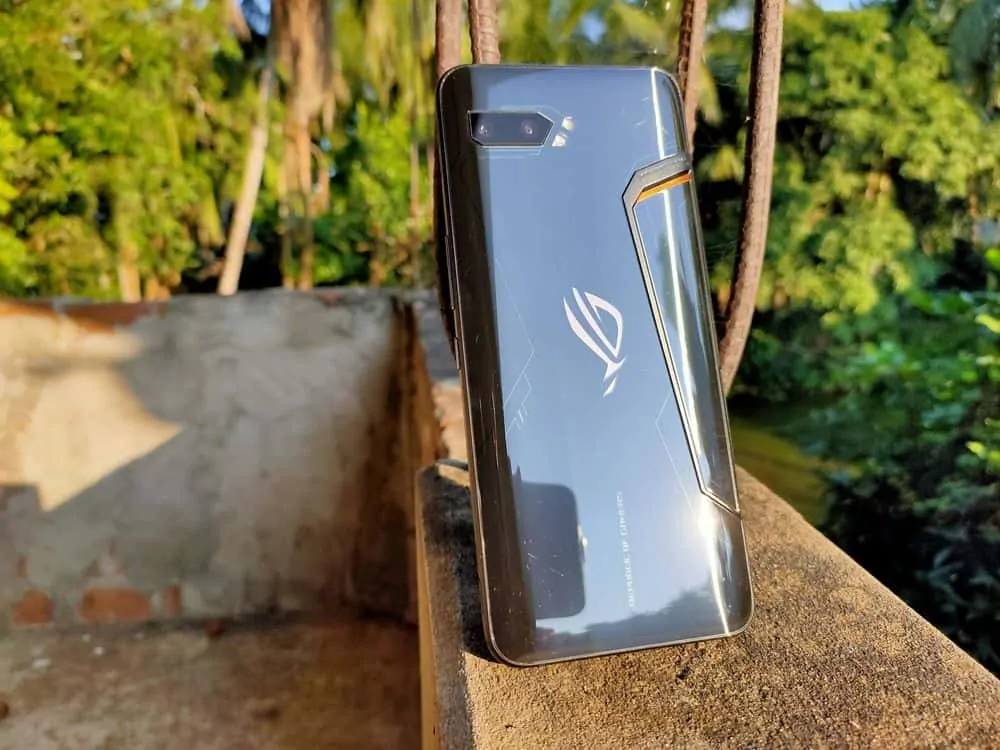 Display
The 6.59-inch Full HD+ AMOLED display with the incredible 120Hz refresh rate is something that you won't find on most smartphones, even on many affordable flagships like OnePlus 7T Pro.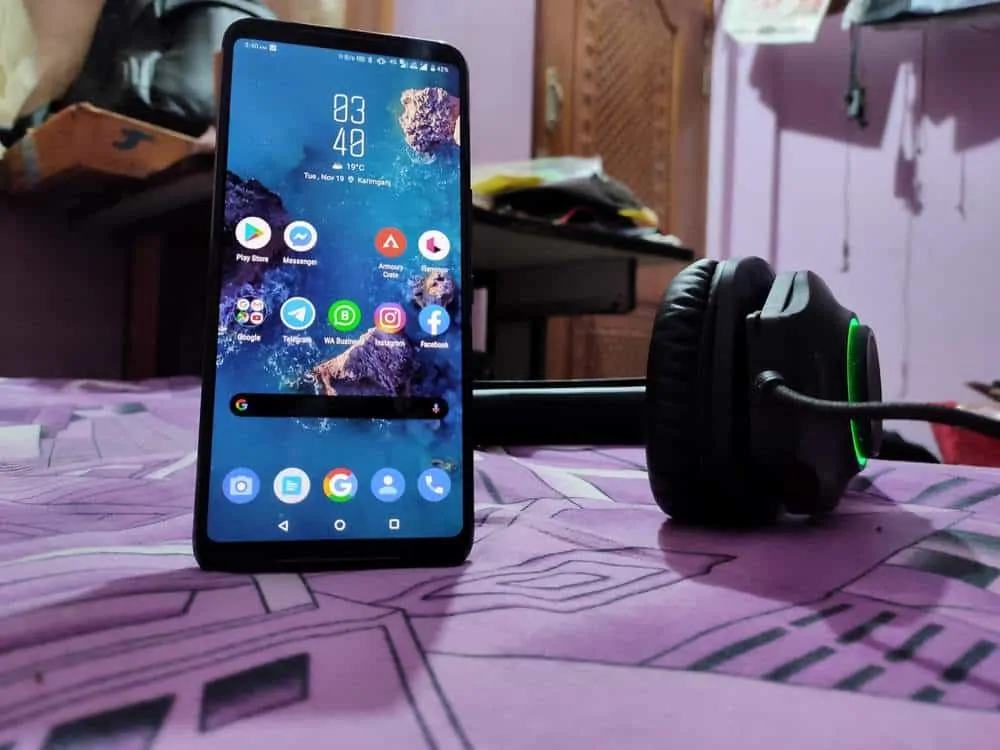 ASUS has provided options to manually adjust the refresh rate from 60Hz to 90Hz and up to 120Hz. The screen has a maximum brightness of up to 600nits. Outdoor visibility is damn good. During regular usage, I tried to check if I need that 120Hz refresh rate, but it turns out that for standard usage, lowering down the refresh rate to 90Hz works just well. However, with the refresh rate of 120Hz, everything feels so damn smooth- From opening the app drawer to switch between apps to scrolling Facebook's newsfeed, everything feels extra smooth.
Recommended: Evolution of Asus Smartphones [2015 – Present]
The display on ROG Phone II has a resolution of 1080 x 2340 pixels, with 391ppi. That's a number higher than that of an iPhone 11, but it's not the best in class. The display supports 10-bit HDR as well. No matter whether I was watching videos or playing games or just checking social media, the display hasn't disappointed me a bit.
The fingerprint scanner of the phone placed under the display, and it works well. Nonetheless, it might not be the fastest in-display scanner out there. Also, this remark comes from me, who isn't a fan of in-display scanner and prefers the more traditional physical fingerprint scanner at the back.
Camera
The ROG Phone II is gaming-centric, so I didn't have many expectations from its cameras. And also, I'm not the kind of person who always needs to have a phone with excellent cameras. So, my judgment might not be as good as anyone else who is really into pixel-peeping and smartphone photography. On the back, the ROG Phone II has a 48-megapixel Sony IMX586 sensor with an f/1.79 aperture and PDAF. Sadly, there is no OIS for the primary camera. There is a secondary 13-megapixel ultrawide camera. There is a dual-tone LED flash as well.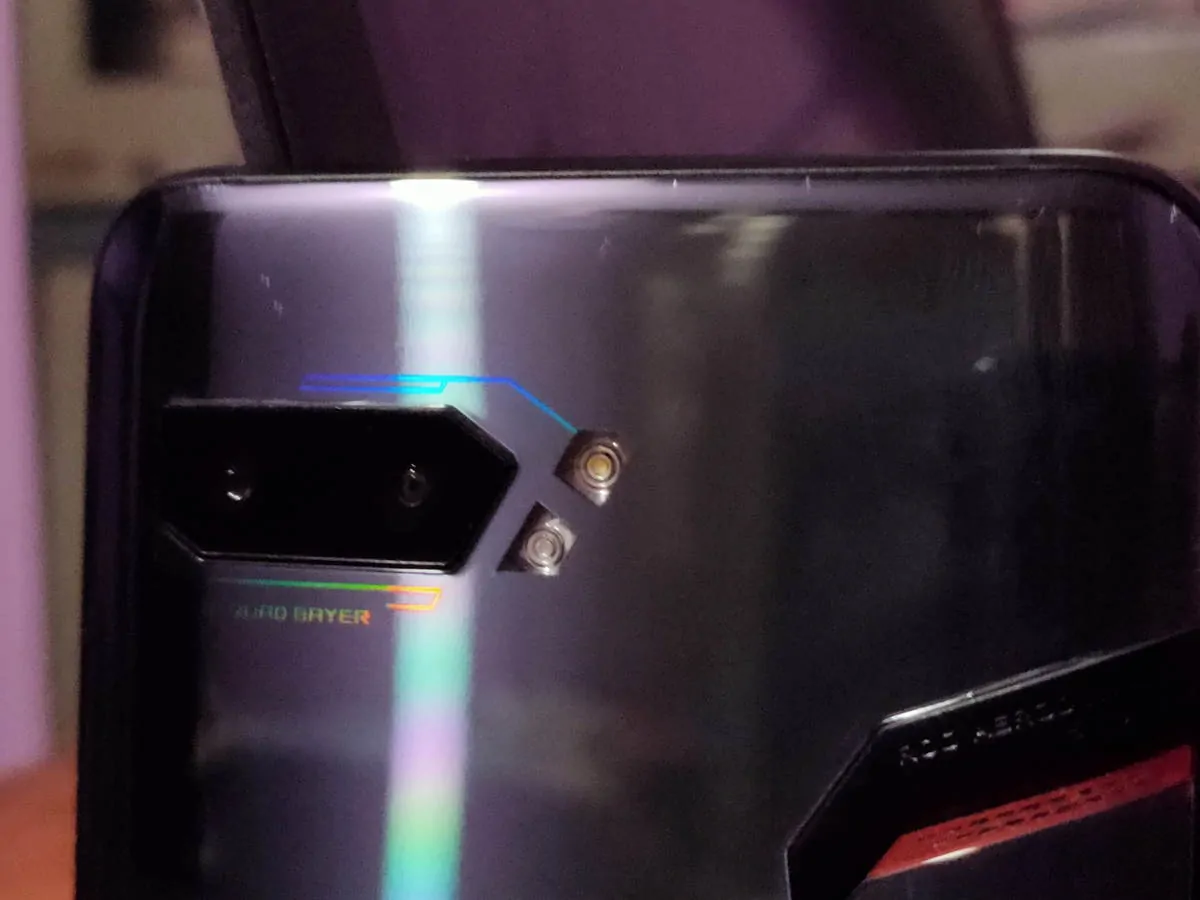 The camera app on the ROG Phone II offers plenty of shooting modes, including the regular ones like panorama, night mode, portrait, and pro mode. There are other modes like motion tracking, slo-mo, and time-lapse as well. On the viewfinder itself, there is a toggle to switch between the regular and ultrawide camera. You can also record videos using the ultrawide camera as well.
In broad daylight, the primary camera of the ROG Phone II is quite good, producing images with proper levels of saturation, sharpness, and HDR photos looked just near perfect. The wide-angle camera is also quite good under ample lighting. Regular shots of landscapes, wide-angle shots looked fine. Here are some samples!
However, the portrait mode isn't that impressive on the ROG Phone II. Though it captures portraits well, and there is an option to adjust the background blur, edge detection is not very accurate, I would say. Like sometimes the portrait shots taken using the rear camera are beautiful, while occasionally, it either performs poorly in terms of edge detection. Here are two portrait shots were taken indoors and outdoors, using the rear camera of ROG Phone II.
Under low lighting conditions, like most smartphones, the ROG Phone II also struggles a bit, and we can see degradation in quality, but the night mode helps a bit. Overall, the rear camera and the wide-angle camera is good for someone like me, who is not much interested in pristine looking shots. 
The 24-megapixel selfie camera with f/2.0 aperture is quite good. It captures the details of the face, and when retouching turned off, it's even better. The edge detection for portrait shots isn't always perfect. And that's where GCam is needed. Here's a comparison between shots taken using the default camera app and GCam.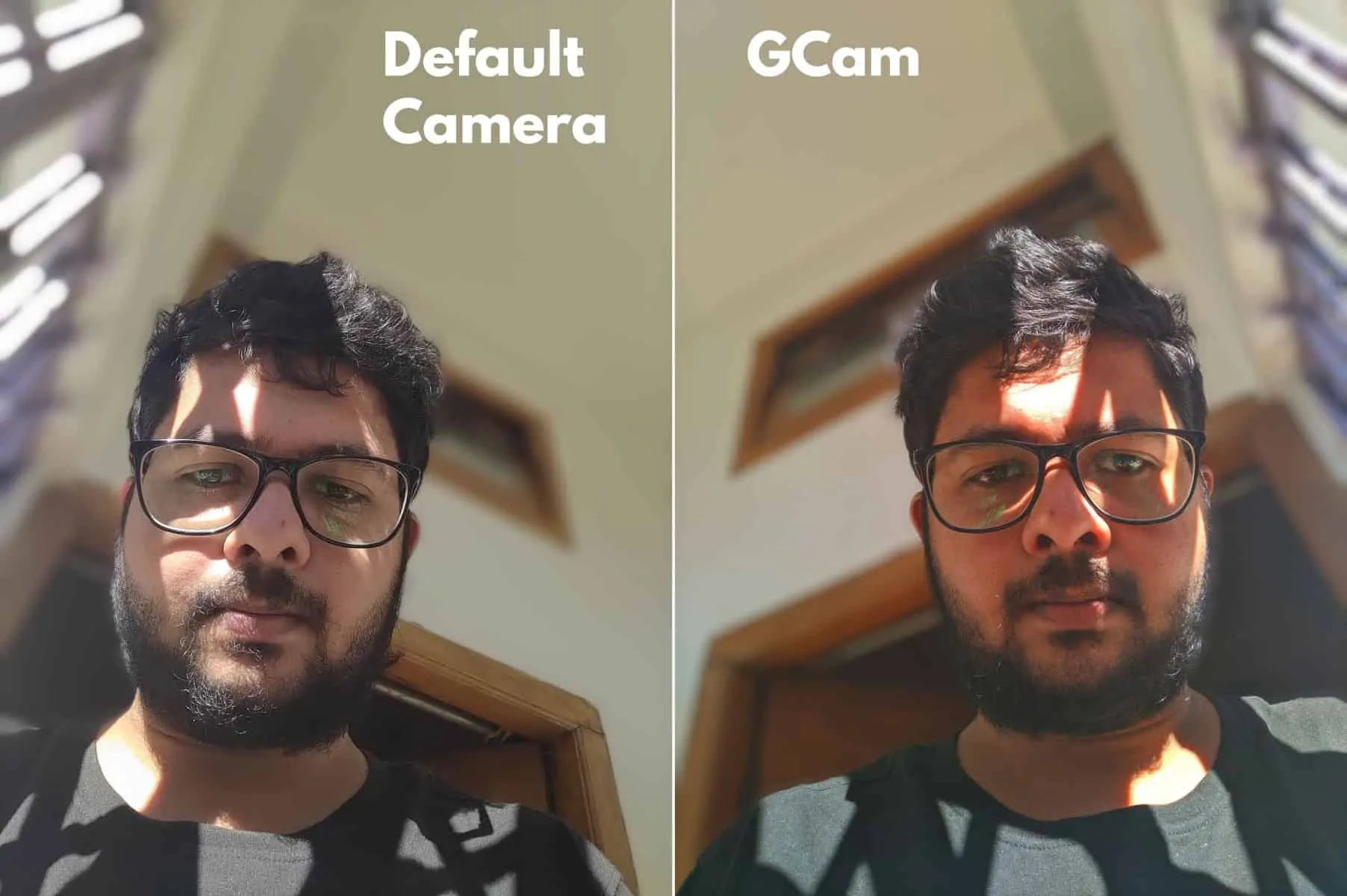 And here's another portrait selfie where you can see how background and foreground separation messed up. Though, the shot is taken in quite a low lighting condition using the default camera.
But wait, even in low lighting conditions, you can capture some lovely portraits using GCam, using either the rear camera or the front-facing camera. I had randomly clicked this one at a tea stall, and even under such adverse lighting, the portrait shot looked good to me.
In terms of video recording, the ROG Phone II captures some impressive videos, and the Electronic Image Stabilisation works well, even while recording in 4K resolution. The videos captured using the ROG Phone II have proper levels of details. In low light, however, the videos come out a bit grainy, but that's where all the phone at this price will somehow face some issues, so it's not much of a concern. 
Another point that should include is that I couldn't test the phone thoroughly at night using flash. Though the device comes with dual-LED flash, only one of them was working. Among the white and amber, only the white flash was working, limiting the area it can illuminate. That is probably an issue with my unit.
Performance
In terms of performance, I would share my thoughts in one word- Incredible! Throw anything at this phone, and it will not fail. From day to day tasks like using social media, checking the news, watching videos, playing songs, in everything the phone never lagged. Before posting a few shorts video clips of that phone on our Instagram, I edited those on this phone, and while doing all these, I never cleared any apps.
Gaming on the phone is at another level, where the performance of powerful Qualcomm Snapdragon 855+, coupled with subtle enhancements from ASUS, and the display with 120Hz, all combined created a perfect gaming experience. I tried heavy games on the phone- Asphalt 9 and PUBG Mobile. And everything just ran smoothly.
Now, in terms of gaming, the ROG Phone II has got some sick tricks. The X-Mode helps boost the performance of the phone by allocating the maximum possible resources available to that game you are playing. Game Genie is there to help you with an overlay providing critical details about the performance like framerate, system temperature, CPU, and GPU usage in real-time. Through Armoury Crate, it's also possible to create custom profiles and settings for each game. Like, I set a different profile for Need for Speed: No Limits and set the refresh rate of 120Hz as the game supports that kind of refresh rate. And the result was quite amusing, I would say. In games like PUBG Mobile, the Air Triggers are very, very helpful. I could rest my finger on it and could get feedback whenever I used it.
Audio
For any gaming smartphone, audio is quite essential, if not the most important. The ROG Phone II offers stereo sound, thanks to the dual front-firing speakers, placed above and below the display. The audio from the phone is quite loud, and it's even louder while Outdoor Mode is enabled. Usually, while playing games or just watching videos on YouTube, when the volume turned up, it's damn loud, so loud that someone from the other room can figure out what's going on. The loudspeakers produce sound with an ample amount of bass and with perfect treble levels. The audio output via the 3.5mm headphone jack is sound as well, but it's not the best I have experienced. While the outdoor mode is turned on, the bass levels are cut down the treble is boosted, making the phone ring distinctively loud, but I wouldn't recommend using it at all.
Security
In terms of security features, the ASUS ROG Phone II comes with a lot of options, but they aren't something extraordinary. Of course, there are the conventional ways to lock the phone using pattern, PIN, and password. In terms of biometric authentication, the phone uses the in-display fingerprint scanner placed under the display on the front. I'm not a fan of in-display scanners, instead, I prefer a scanner on the back, but it just worked fine. Here's a short demo, ignore that nasty keyboard of mine!
Also, there is face unlock, but the face unlock dependant on the front-facing camera, and the phone doesn't come with cool tech like dot projector or IR scanner, anything like that to offer the most secure face unlocking experience. The Face Unlock works fine even in dim lighting conditions and off-angle. Still, just like even manufacturers advise, I would also say that it's better to stick to the fingerprint scanner, along with a pattern, PIN, or password.
Software
ASUS has dropped the heavy modded ZenUI since the company launched the ASUS 6Z. And with the ROG II as well, the company keeps the same tradition alive, cutting down many customized elements within the OS and going for a clean close to Stock Android look. Of course, ASUS has added all its exclusive gaming features in the software, but there are many other useful features added to the phone's OS.
While setting up the phone, ASUS lets users choose between ROG UI and Classic UI. ROG UI has some gaming elements in it, making the phone a tad flashier while the Classic UI is subtle. In both the UIs, you get to choose from light and dark mode. The phone is currently running Android 9 Pie, but ASUS will provide the Android 10 upgrade soon!
There isn't much bloatware. But there is the Asus Data Transfer App for moving data an old phone to the new ROG Phone II, and that works with all other Android phones as well as iPhones. There is the Armoury Crate App, which lets users customize their gaming settings, adjust how the RGB lighting works, tweak settings for each game.
When you dive into settings, there is AudioWizard, which lets users choose different sound presets. The Advanced Menu in the Settings app has a lot more options to tweak. The Mobile Manager is your one-stop destination for making your phone run smoothly, whereas Game Genie lets you configuring the Air Triggers, live streaming on YouTube, Twitch, etc. Most of the useful settings can also be accessed by drawing down the quick tiles.
There is also an option to clone apps, sweet I would say as users get a ton of opportunities like that on a Custom UI while enjoying Stock Android-like experience. Interestingly, even though Google has disabled call recording in Android 9 Pie, on the ROG Phone II, ASUS has added that.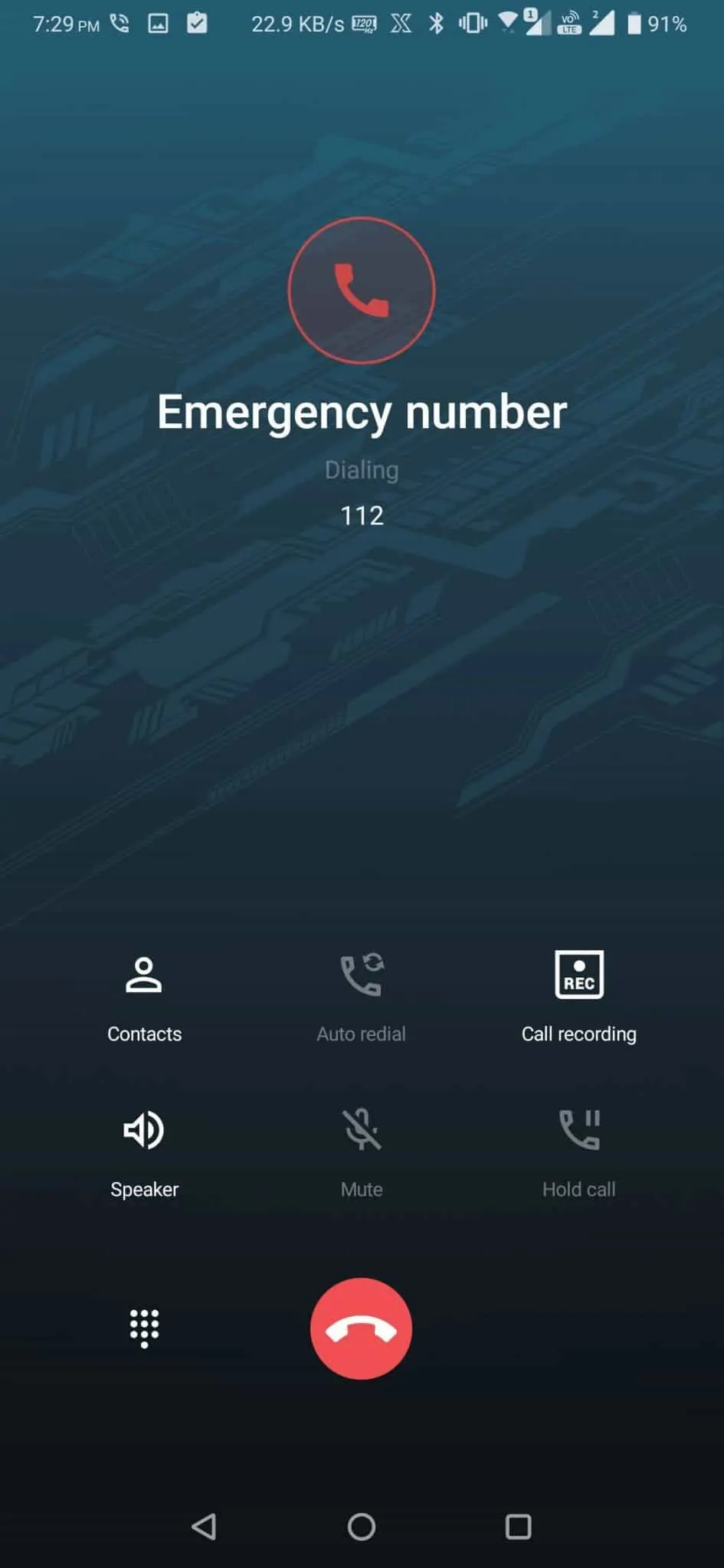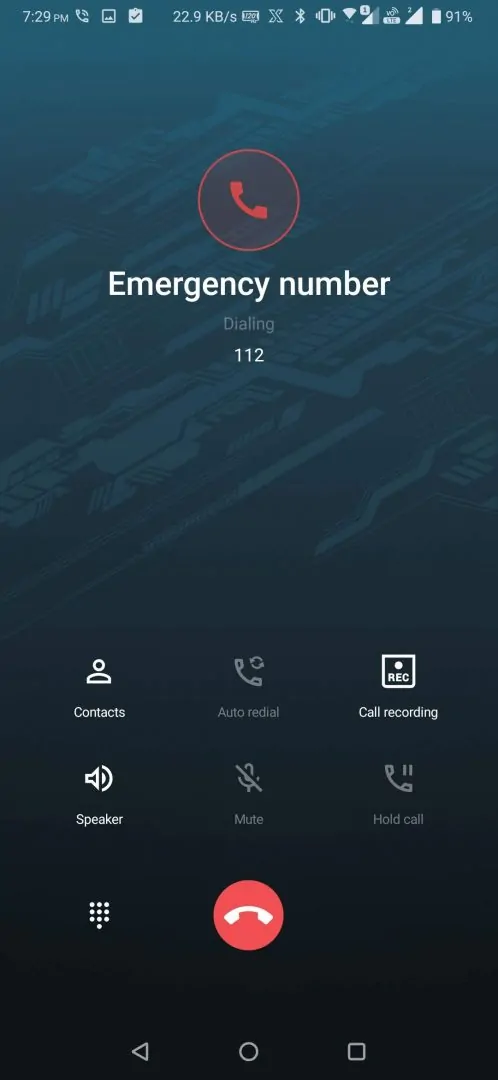 Battery
ASUS ROG Phone II goes beyond any other flagships when it comes to battery. The phone packs a massive 6000mAh battery, which can easily last for two days under intense use. And for regular users, the phone can last even up to three days on a single full charge. I was playing games, using social media a lot, listening to songs, and making quite a few phone calls every day, but I never had to plug the phone by the evening, nor even when I'm going to bed. The phone also supports Quick Charge 4.0, and it takes just around two hours to get almost fully charged. I can't tell the exact time it takes for reaching from 0% to 100% because I never charged it fully. However, it just takes an hour to get more than 50% battery, which is enough for one day of use. Another good thing about the phone is that when you charged it entirely, you can charge another phone using it. It's like having a mini-phone cum power bank in your pocket.
Pricing & Availability
The ASUS ROG Phone II is priced at Rs. 37,999 for the 8GB RAM and 128GB storage variants. This configuration is enough for most gamers, as well as regular users, in my opinion. The pricing for this variant is just perfect, but if you're someone who is looking for something beyond this configuration, there is also another variant with 12GB of RAM and 512GB onboard storage. That variant is priced at Rs. 59,999, and it's an overkill, I would say. I would strictly recommend the base variant only. The ROG Phone II is available for purchase exclusively on Flipkart. However, the availability depends on whether the product is in stock or not.
Pros & Cons
Pros
Awesome 120Hz display

Powerful Hardware & Killer Performance

Battery Life

Value for money
Cons
Not the best-in-class camera
Final Verdict
The ASUS ROG Phone II is a great phone, indeed, in terms of performance, features. The camera isn't the best in class, but if you are someone who is looking for a mighty phone without hurting your pocket, the ROG Phone II is for you. Also, it is a perfect choice for gamers as the phone comes with dedicated features for gaming, and has excellent hardware. Though the camera isn't the best in class if I were to pick a phone under Rs. 40,000, I would surely prefer it over Pixel 3a XL or maybe over even OnePlus 7T. ASUS has the slogan 'In Search of Incredible'