Recently we have seen the rise of fingerprint scanners. All started from flagships and now, even on budget smartphones, you can find them. Now, if any brand launches a flagship device and it doesn't have a fingerprint scanner, many people take it to be a con as fingerprint scanner= security+accesiblity+SWAG (maybe) 😛
I just met with Galaxy S5, something totally mind blowing at that time as it was waterproof and had a fingerprint scanner. And later on, the list seemed to grow up, as Samsung kept following the tradition with Galaxy S6 and the latest Galaxy S7 and S7 Edge as well, putting a fingerprint scanner right on the home button. But that wasn't Samsung who introduced this cool security feature. So, we will be looking into the history a bit today and will also try to figure out why it has been so necessary on smartphones.
History of Fingerprint Scanner on Smartphones:
The first phone with a working fingerprint sensor wasn't from Samsung, neither Nokia. But, it was from Toshiba. Back in 2007, when we used to see phones running Windows Mobile 7 or 7.5 (probably, I can't remember), most popular Windows Mobile phones were from HTC, Palm and we used to see Windows Mobile on PDAs from HP (I remember trying out someone's PDAs, which was made by HP running Windows Mobile). Back then, Toshiba came out with Toshiba G500, along with G900. Just a little later HTC joined the league and launched HTC P6500.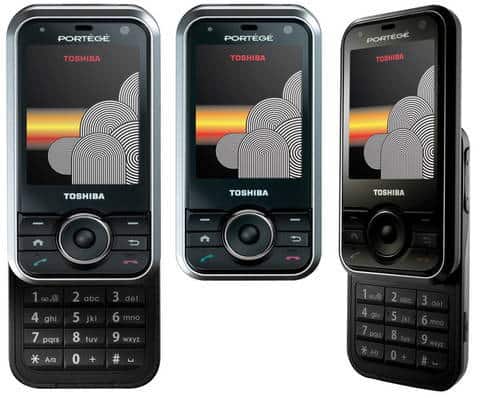 And here's HTC P6500, which actually looks pretty weird.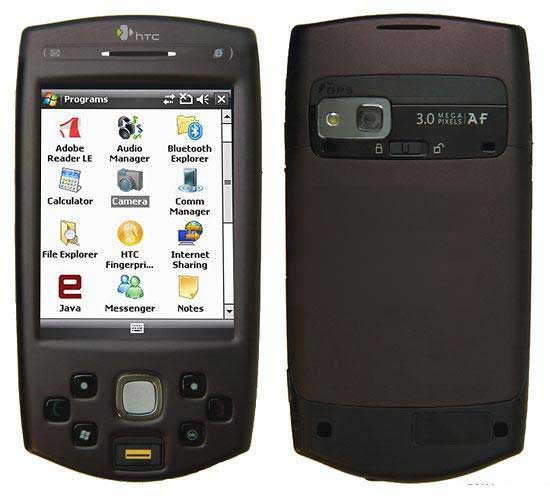 Later Acer M900 and LG GW820 eXpo followed the trend in 2009 and Motorola joined a little later in 2010 with Motorola ES400.
I think that the modern-day fingerprint scanner revolution started from the time iPhone 5S was launched, and TouchID was something which attracted the consumers. At first, the fingerprint scanner was used just for unlocking the device, but now it is also capable of making secure transactions. Later on, Samsung followed Apple and came up with a swipe fingerprint scanner which was also supported by PayPal, back in 2014. Since then we have been watching more and more OEMs coming up with fingerprint scanner enabled phones. Right now, the number is increasing rapidly and there are hundreds of phones with a fingerprint scanner.
Now, the fingerprint scanner is not a feature that you would just find on flagship phones. Even a phone like Coolpad Note 3 Lite, which roughly costs around $100 has an excellent fingerprint scanner and there are some really good and responsive fingerprint scanners on phones like Redmi Note 3, Honor 5X and a few more. But Apple rules till now, a new patent filed by Apple hints that they have plans to build sensors into smartphones screens, meanwhile Sonavation announced that their ultrasonic fingerprint sensor can function beneath Gorilla Glass. Both these points hint that we will soon get a lot of security without compromising the size of the display. Also, NTT DoCoMo and Fujitsu are ahead in the race of providing world's first embedded iris scanner.
The future, and do we really need Fingerprint Scanner on phones?
Probably no, not for everything we do at least. Well, for unlocking a phone it's effective enough but just think about it- You got kidnapped and the kidnappers want to make a call using your phone. If you have a PIN/password or pattern for unlocking you can simply say that you have forgotten that, but in case of fingerprint scanner they can forcefully get your finger pressed against the scanner and unlock it.
Also, fingerprint scanning can be good for local security, but a two-factor authorization is important just like it is used in some security systems, mostly banks, so that whenever you register a fingerprint it will give you a unique key and in that case, if your phone gets stolen and your fingerprint security is compromised, just if you can be fast enough you can use a secondary device, enter the recovery key and revoke access to the device and recover everything. That can be a pretty good idea. Remember, passwords can be generated infinitely, but fingerprints can't be. Some people may disagree to that, and the choice completely varies from person to person. But, relying on a new technology without a secondary recovery option isn't probably a good idea.
Now, forget about threats- Image you just met an accident and your right hand got a serious injury, now you will just have to rely on secondary options like PIN/password or a pattern may be, and they can be bypassed. Recently, on Android 5.0 Lollipop a major bug was found due to which someone could bypass lock screen pretty easily. And in this context, I would like to mention an XDA user's comment here –
"I have a large scar on the pad of my right thumb which makes my S5 have difficulty reading my print (im VERY right handed) and it became so cumbersome, i disabled it after about 2 days, and i got my S5 6 days after it was released."
So, basically, nothing is perfect and works out every time. If you're fine with the cons, and just want to use the fingerprint scanner to unlock your device it's fast and secure enough. However, we're waiting for iris scanners on smartphones that will start another revolution for sure. What's your opinion about fingerprint scanners on smartphones? Are they safe and reliable or just okay? Let us know in the comments section below.