It's been a while since I got my hands-on Vivo V11 Pro, and there're a lot of things I observed during the course of using it. As you know I've been to the launch event and got enough time to explore the device, now I feel it's the right time to share my opinion. So, without further ado, let's take a look at the Vivo V11 Pro review.
In my hands-on, I've already shared my first impressions of the Vivo V11 Pro, and so I'll just make a brief intro of the device first.
Vivo V11 Pro Review –
Compared to its predecessor V9, V11 Pro has got everything which you'd have seen in Vivo X21 as well as in Nex. In terms of footprint, the phone's form factor does remind you of V9, but there are many noticeable changes.
Design of Vivo V11 Pro – What Has Changed?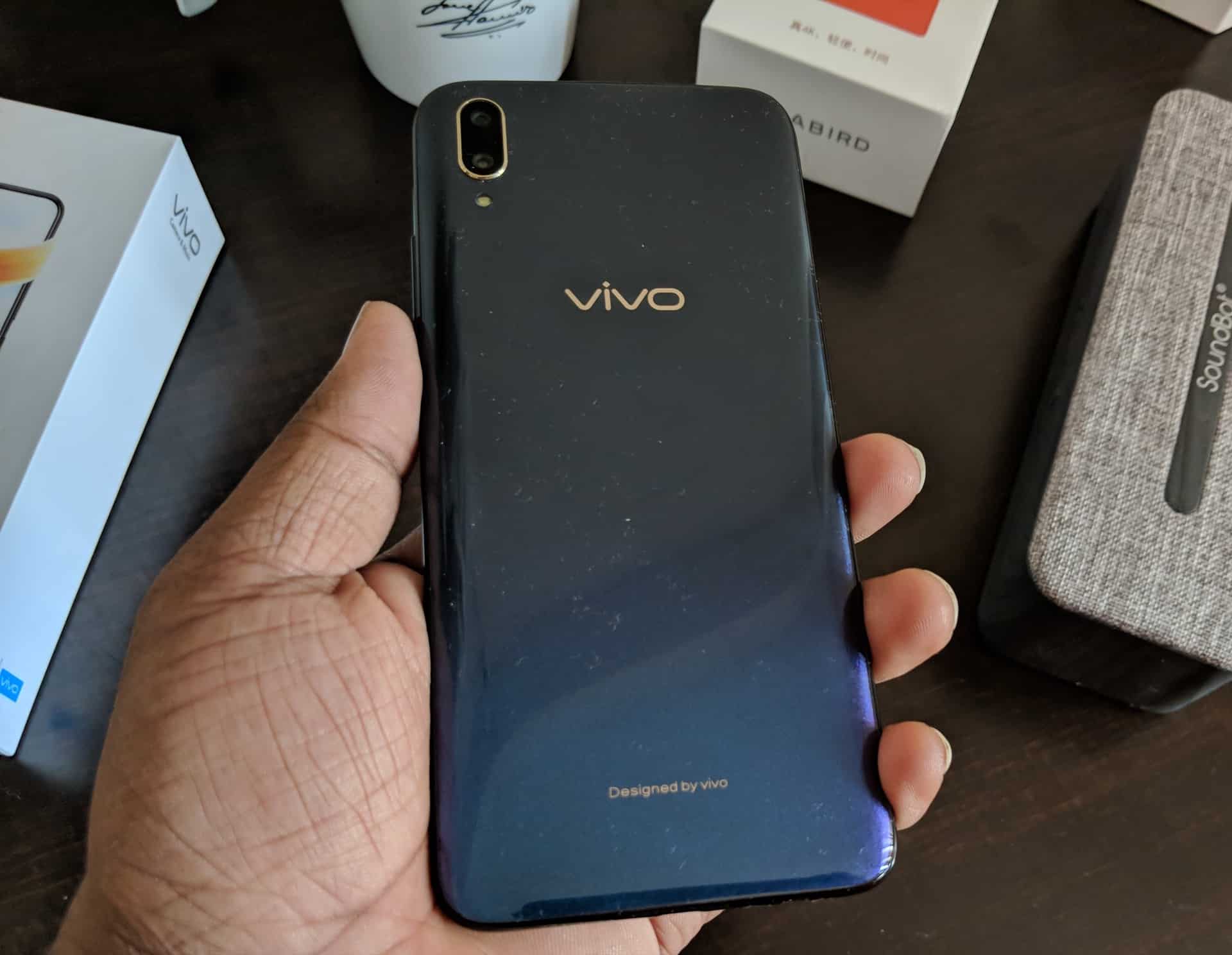 The first thing is its Twilight colors. The unit I received was 'Starry Night' which exhibits purple as well as blue when viewed at particular angles. Overall, this gave me a feeling of holding a premium flagship like the P20 Pro. In fact, Huawei was one of the first brands to introduce the gradient effect in their phones, and now every major brand is trying to introduce it in their smartphones.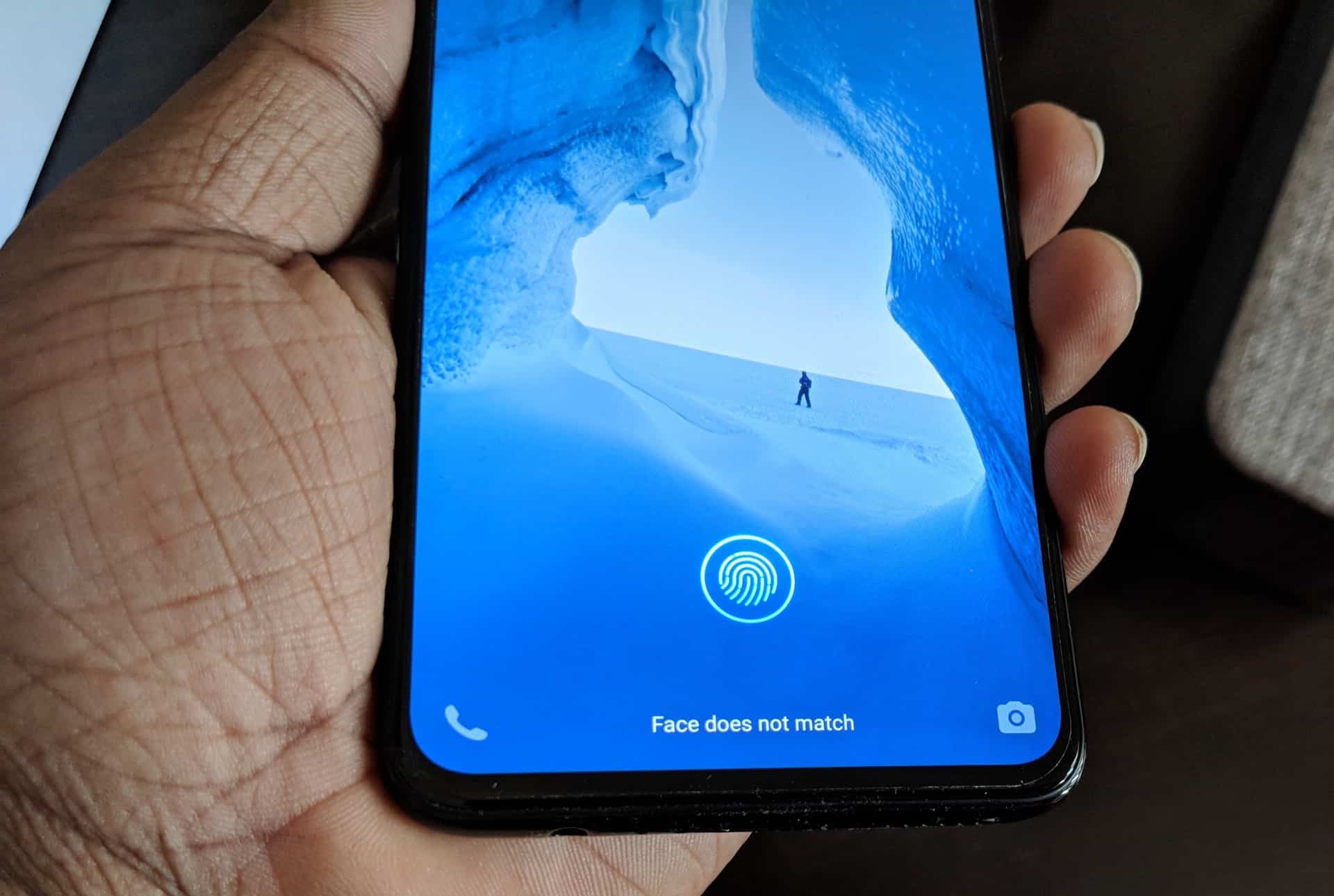 The second change is the missing fingerprint sensor on the rear side which is actually moved under the display. Vivo is the first to launch an in-display fingerprint sensor smartphone, and now they made it available in the mid-range segment – 'V' series. I'll soon share my experience using it, and see if it could really work in different environments.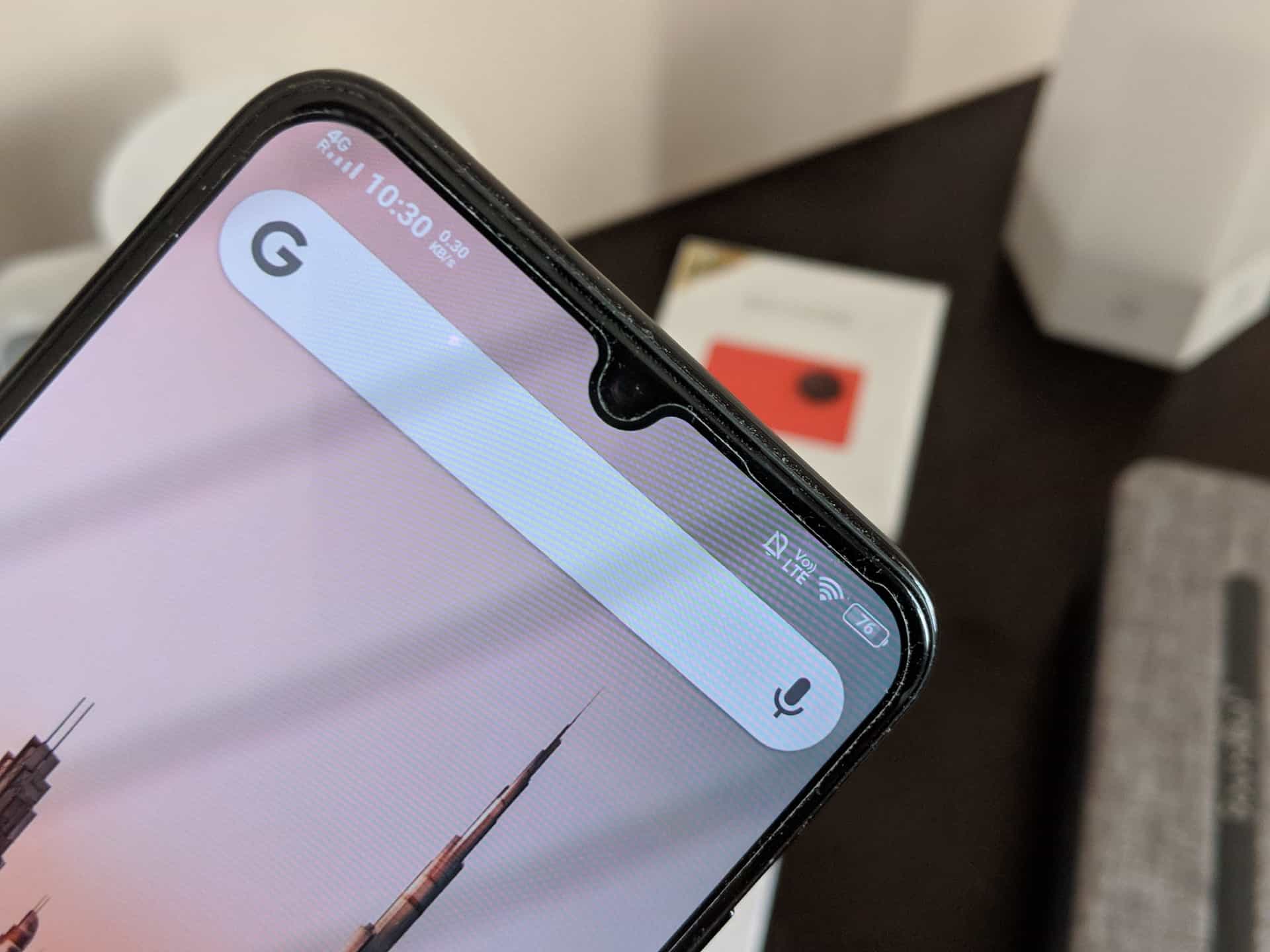 The other change is its tiny notch. This might be an inspiration from the Essential phone, but I can guarantee that it's the most practical way of keeping the phone bezels-free. Already, the leaks of OnePlus 6T hinted that it's going to adopt the same design philosophy of keeping a tiny notch at the top.
The rest of the design is as same as V9. You can find the volume rocker and the power key [plastic-made] on the right side whereas the 'sim tray' [dual SIM+SD card slot] on the other side. Even though it's a 2018 smartphone, V11 Pro still uses the traditional micro-USB, and yes, it still got the 3.5mm headphone jack. In fact, you'll even get an in-ear phone out of the box.
Build Quality:
If there's one thing I really hate about the mid-range smartphones from Vivo is their polycarbonate body. Without the case, the phone is very vulnerable to dents. I still remember dropping V9 from just 2 meters in height, and it got a dent near to the bottom-end. Fortunately, I was careful with V11 Pro and made sure it wasn't dropped. The case that comes within the box is completely different from what we usually get. This time, the TPU case has got curved edges, and that goes a little bit above the screen. It's to make sure to protect the screen from shattering when dropped from screen-side. Also, there's a covering for USB, which makes sure dust won't enter.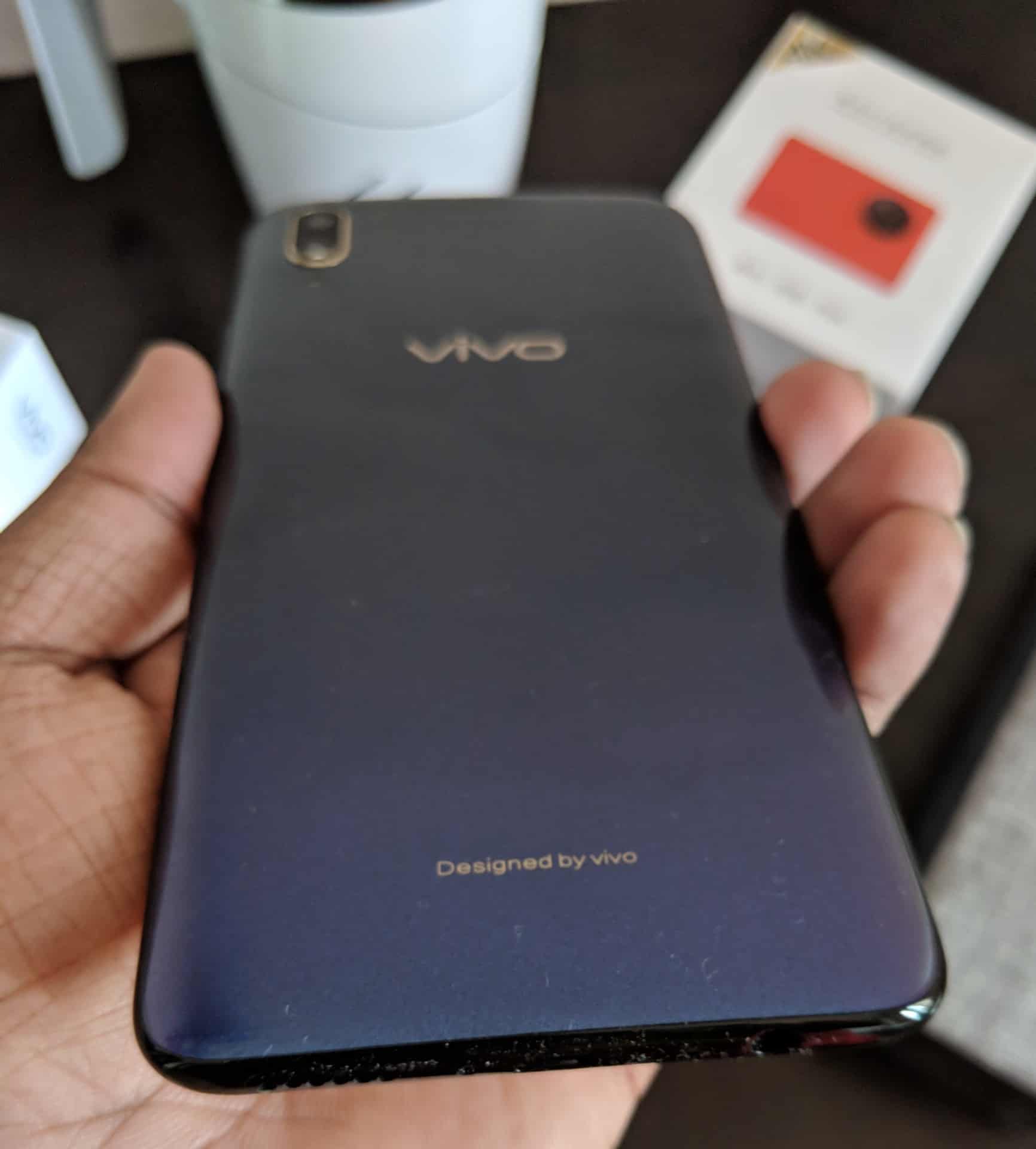 Speaking of dust, I should remind you that it's got a glossy finish on the rear side. It is actually a fingerprint magnet, and dust gets settled until you wipe it with a dry cloth. I strongly recommend to keep the transparent case so it can protect from falls as well as from dust.
Display of Vivo V11 Pro – SUPER AMOLED!!
For the first time in the 'V' series, Vivo introduced super AMOLED in V11 Pro. I wouldn't say it is as same as the ones' you see in Samsung, and other flagships but it's bright enough to entice you. I watched a couple of movies on YouTube, and some of my favorite TV series on Netflix and Amazon Prime, and I've to say that I really liked the colors.
When compared to the smartphones in the range of 25-30K, I'd say V11 Pro's display is more vivid, brighter, and got scenic colors. The Halo full view display does offer a complete bezel-less experience when watching videos. Even when playing games, the waterdrop notch has no interference with the actual gaming.
The Camera of V11 Pro: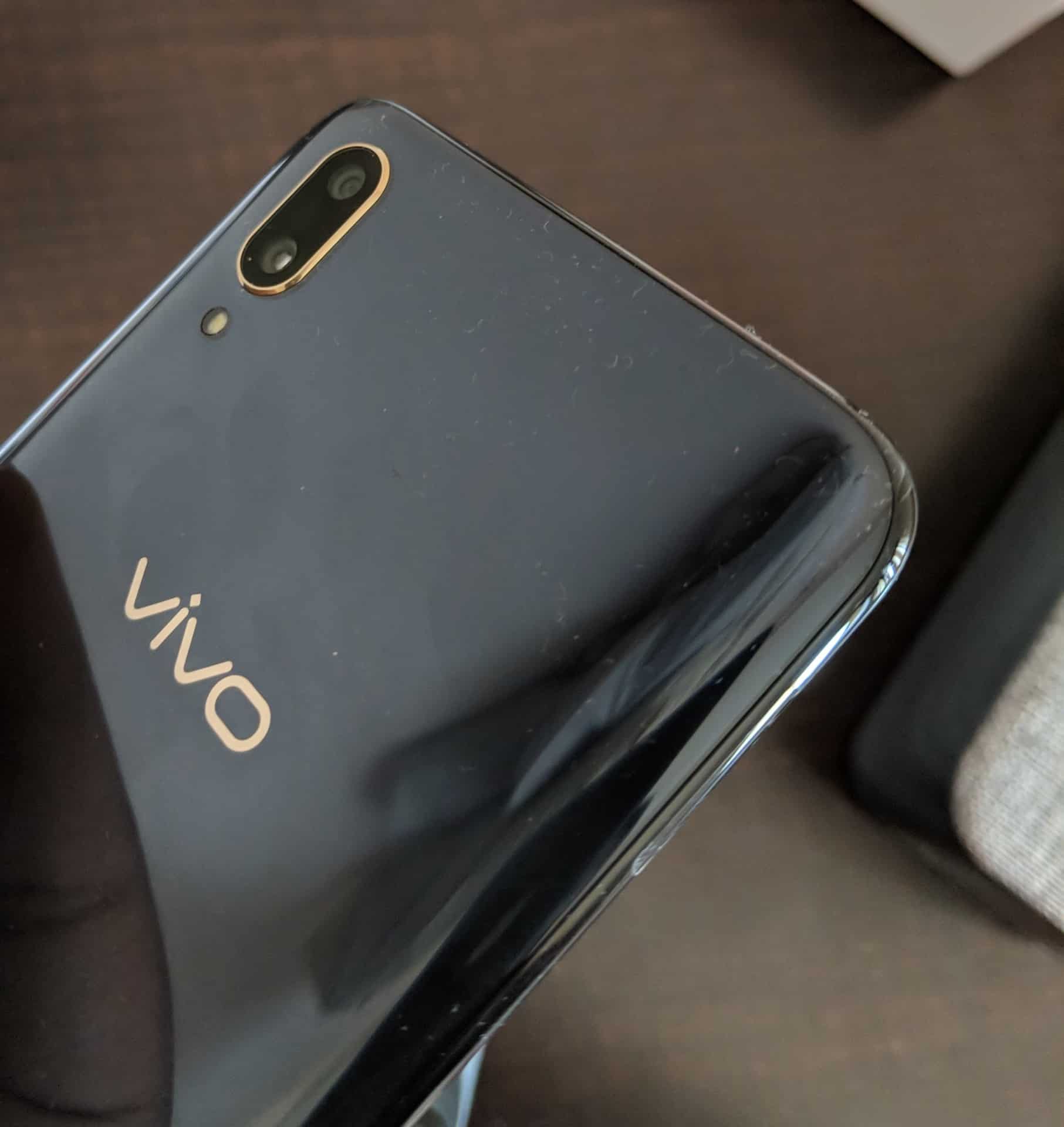 The company calls themselves as the camera and music company, and that's why most of their phone's USP is the camera [especially the front-one], and the V11 Pro is not an exception here. There's a 12MP main sensor with a 5MP depth sensor stacked vertically on the rear side which is touted to take stunning portraits.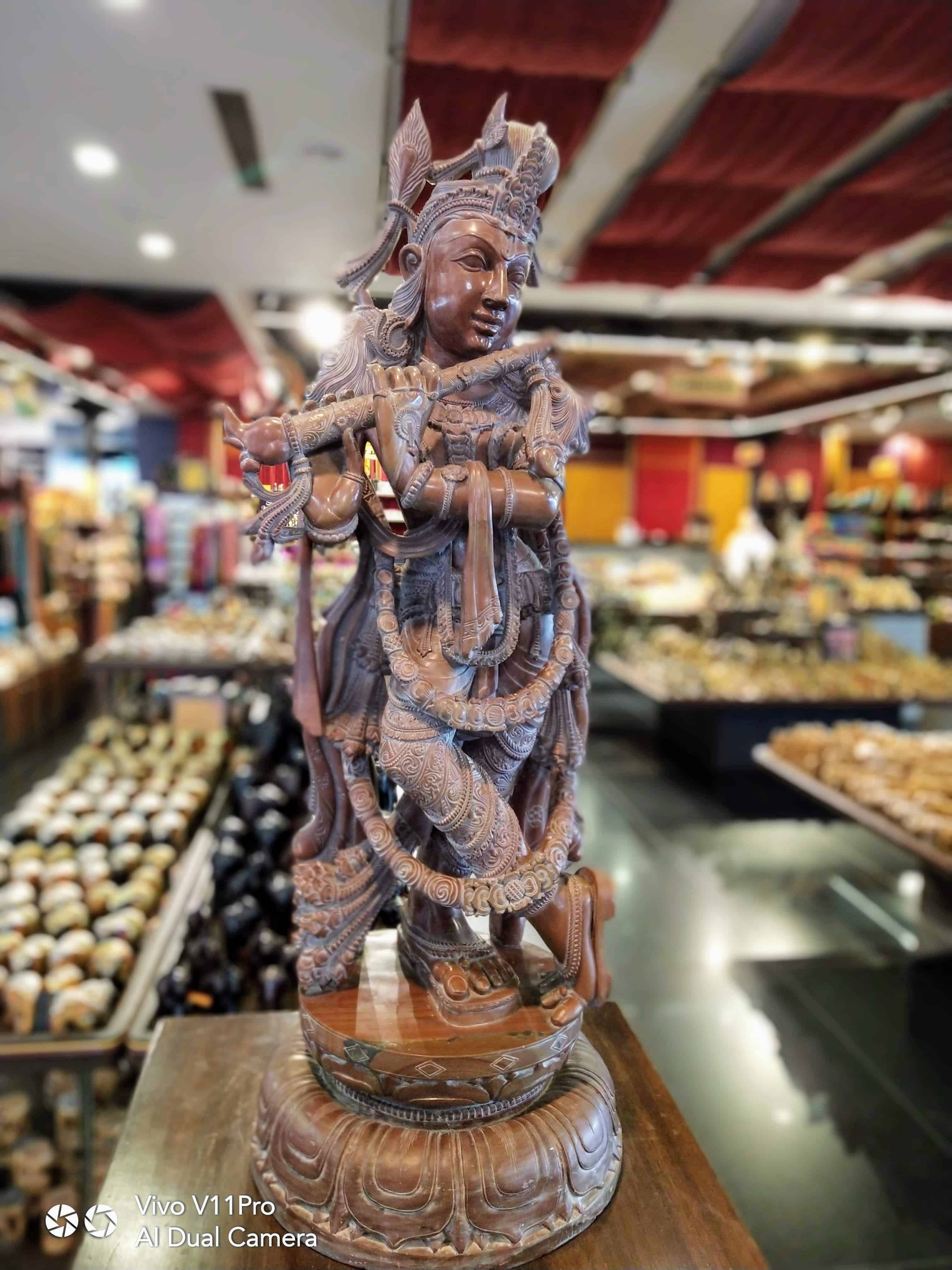 As far as my tests went, the portraits appear to be okayish, but not as I expected. The AI portrait framing does come handy for auto-shooting subjects, but one disadvantage I see is the background blur. I'm totally amazed by the focus of the foreground subject, the color reproduction, but the edges are still blurry. The very purpose of featuring a depth sensor is to analyze the scene as well as the subject and make the necessary changes to produce a stunning portrait, and it's not happening.
On the normal mode with good lighting, the phone's capable of taking impressive shots, and the AI Backlight HDR is truly spectacular. I've no problem with it, and then comes the AI mode. I see that Vivo V11 Pro is capable of analyzing 10+ scenes and make necessary changes of brightness, saturation, etc. but as far as I see, the shots taken in AI mode are not up to the mark. As mentioned in my hands-on, all I see are very soft colors with yellow-tinted. I honestly recommend to disable the AI mode and proceed with the normal + HDR mode.
Selfies:
Vivo has always promoted its smartphones as selfie-centric phones, but recently, the story is a little different. They are now called as AI-selfie smartphones as they feature AI Face Beauty filter. The main purpose of this is to reshape your face, make your nose thin, improve your skin complexion, etc. It sounds quite artificial to me, but I did try as for the sake of testing. It does what it's meant to do, but only satisfies certain people who're selfie addicts. Long live photoshop!
Well, let me move from Face Beauty and talk about the real deal. In daylight, and with good lighting, the selfies from the 25MP camera comes out good. There aren't many details, and there's a lot of noise even in good lighting conditions. You can see the grainy texture when [1x] zoomed, and even the details are not up to the mark. I've also tried the HDR mode to take selfies, and even it resulted in the same. The only difference I felt in HDR selfies are a few details.
The one major feature I really liked in the 'Selfies' is the different lighting mode. They're actually an inspiration from iPhone X's camera modes. You'd have already seen it in my first impressions, and I'm sure that users' would love trying them.
By the way, Just like the selfies, the samples taken in low light have a lot of noise. You can check it in the above gallery.
Performance:
V11 Pro doesn't run on a flagship chipset, but it's fast AF for general usage. I've not faced any lag or sluggish when using the phone as my daily driver. Compared to the V9 which runs on 636 SoC, V11 Pro is more power efficient as it runs on 660 SoC. The AI capabilities are still limited and I haven't found any major breakthrough.
When multi-tasking, switching between apps is super quick. Even when running a high-end game, I was able to switch between calls, and got back to gaming without any hassle. I'm assuming it's all because of the abundant availability of RAM as the phone comes equipped with 6GB of RAM. There are not any concerns in terms of hardware acceleration, as I felt the usage was pretty decent. Again, it's not ideal to compare the hardware performance of a 660 SoC phone with an 845 SoC i.e., Poco F1, OnePlus 6 and Zenfone 5z.
I've already shared AnTuTu as well as Geekbench scores of V11 Pro, and in my opinion, I really don't see much difference although the score was relatively lower.
Software – UI/UX:
In terms of UX, It's true that they've taken a lot of inspiration from iOS and made sure to keep things as minimalist as possible, but the UI is where they went wrong. I was never a big fan of FunTouch OS, and the recent 4.5 is not an exception. I liked the system navigation gestures, but again, it takes some time to figure out how to go back when you're in gaming. The 'Easy Touch' is one thing that really comes handy and the most useful feature I've seen recently. It is as same as the 'Assistive Touch' in iOS, provides a plethora of shortcuts.
I'm that kind of a guy who wants to keep their home screen cleaner, so I opted to Nova launcher instead of their default launcher. I believe you'll also do the same when you see the bloatware. I really don't understand why brands don't allow an option to disable them while setting up the device for the first time.
There's a new assistant called 'Jovi' which does exactly what a fitness tracker would do. It also reminds you of your events, commuting, steps taken, etc. Well, I'm used to Google Assistant and Google Fit, so haven't used Jovi. I'm assuming that Vivo is planning to make Jovi as their smart assistant just like Samsung's Bixby. There are some Vivo smartphones launched in China which comes with a separate physical button for Jovi. Well, we'll see where it goes in the coming days.
Security:
As mentioned in my hands-on, Vivo V11 Pro is the first smartphone in the 'V' series to have an in-display fingerprint sensor. The company claimed that this 4th-gen sensor is much faster and accurate compared to its previous generations. When the company announced it for the first time at CES'18, I was in an assumption that it was yet another fancy thing, but in reality, it's the most advanced tech I've seen in smartphones recently. No other major brand hasn't launched anything near to it, and the entire credit goes to the Synaptics who developed it.
In-display Fingerprint Sensor:
Coming to the usage, the in-display fingerprint sensor is fast, but as not as fast as the conventional one. There's a tiny delay which you won't able to figure out as you'll be distracted with the fancy animations. Well, I really don't mind waiting for it to unlock as the animations are lit because I felt unlocking a future phone. Also, there are very few phones available in the market with this feature and most of them are from Vivo. So, in time, it might get better with a few software updates.
You might be wondering if the phone could unlock if tempered-glass was ON? Well, it can, but it depends on its thickness. As you know the working mechanism, the reflection of your fingerprints should pass through the LEDs on to the scanner, so the less the interference, the faster it unlocks. I hope you get the point. Also, the fingerprint sensor does recognize even with wet fingers, but it takes at least 3-5 tries. The same might not apply when there's a waterdrop on the screen, near to the sensor area. I've tried dozens of times, but it didn't unlock.
IR Face Unlock:
There's always a second option to unlock your phone now and it's through 'Face recognition'. As mentioned in my hands-on review, I'd say it's got one of the fastest face unlocks in the recently launched smartphones. It's all because of the IR sensor which they incorporated right next to the notch. Even in low light, the face recognition works pretty fast, and I've also tried wearing a helmet and to my surprise, it's unlocking at the same rate.
I've tried fooling it with a photograph of me, but it didn't work. I'd say, it's as secure as Face ID in iPhone X.
Gaming:
Majority of the smartphones launched in 2018 are more of a gaming handset rather than a camera phone. Even Vivo V11 Pro is able to play every high-end game available but in the low-quality settings. When you turn on the high-quality graphics, you'll observe the drop in frame rate and slow response. I've played Asphalt 9: LEGENDS which is one of the high-end games launched this year. There were no delay or frame rate drops in low-quality settings, but there's a slight response delay in high-quality graphics. It had a serious impact on my gameplay, so I returned back to the default settings.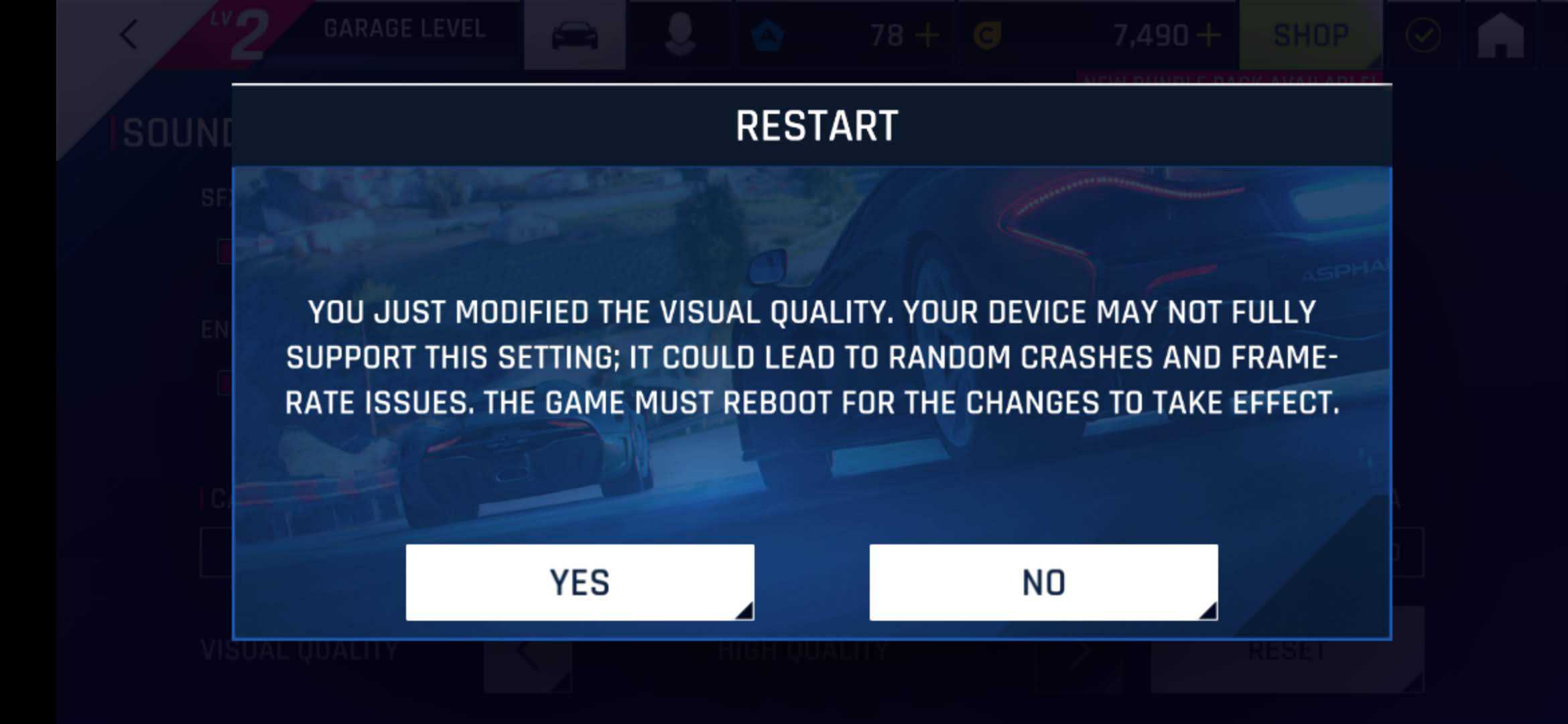 There was a temporary fix for it, and it's by turning ON the gaming mode. Even then, the high graphics rendering was not up to the mark, and I always had this feeling of slow response. Anyway, I've to mention that the device gets warm very fast in high-quality settings. It might be a common phenomenon, but it'll have a serious impact on battery life if played for a long time.
Battery Life:
V11 Pro comes with a 3,400mAh battery and supports Dual-Engine Fast Charging. It gets charged to almost 40% in just 30 minutes and gets doubled in an hour. It might not be as fast as the VOOC, or the dash charge, but almost get the work done in less time.
Coming to the discharge rate, I've played a couple of high-end games like PUBG, Asphalt 9, etc. and for 30-40 minutes of gameplay, the battery is getting discharged at a rate of almost 10%. I've also tried Geekbench to measure the discharge rate, and it took 3 hours to discharge 38% which is almost 13% per hour.
In normal usage, the phone lives up more than a day, and when we include gaming, the phone could last for more than half a day. I'd not say this isn't the best battery phone, but looking at the specifications, and the features offered, the battery life is pretty optimum.
Pros & Cons:
Before I giveaway the Pros & cons of V11 Pro, I wanted to tell you that this section is purely based on my experience, and usage. It might not be the same in others' reviews, but I did mention the possible reason in my review.
Pros:
Design
IR Face Unlock
Fast Auto Focus
Performance
Battery Life
Cons:
Build Quality
Low Light Photography
Selfies [a lot of noise]
Bloatware
Verdict:
With a budget range of 25-30K, there are a lot of smartphones in the market which offers even better specifications and the features, but the difference V11 Pro makes is a couple of extra features. You can always buy the flagships like Poco F1, and Zenfone 5z, but each one has their own limitations. Vivo V11 Pro is for you if you want to explore the future-ready phone in a budget. Keep calm and decide which smartphone you want to go with!