Recently, Tencent Games has officially signed a contract with ROG Players for a co-operation in testing the gaming phones, which helps improve the game content as well as enhancing the gaming experience. It's reported that the ROG & Tencent will also collaborate in launching the ROG Phone 2 in July this year. Previously, Tencent has contacted Black Shark, Razer, Asus, etc. for collaboration, but finally went with Asus ROG. So we can expect the ROG Phone 2 to have deep customization by Tencent Games.
Last year, Asus has announced its first gaming device – ROG Phone which later launched in India for a price of almost 70K. The best part of this gaming phone is it supports 90Hz refresh rate, and along with that, it also has special gaming functionalities. In addition to that, the ROG Phone also comes with several accessories that take the gaming experience to the next level.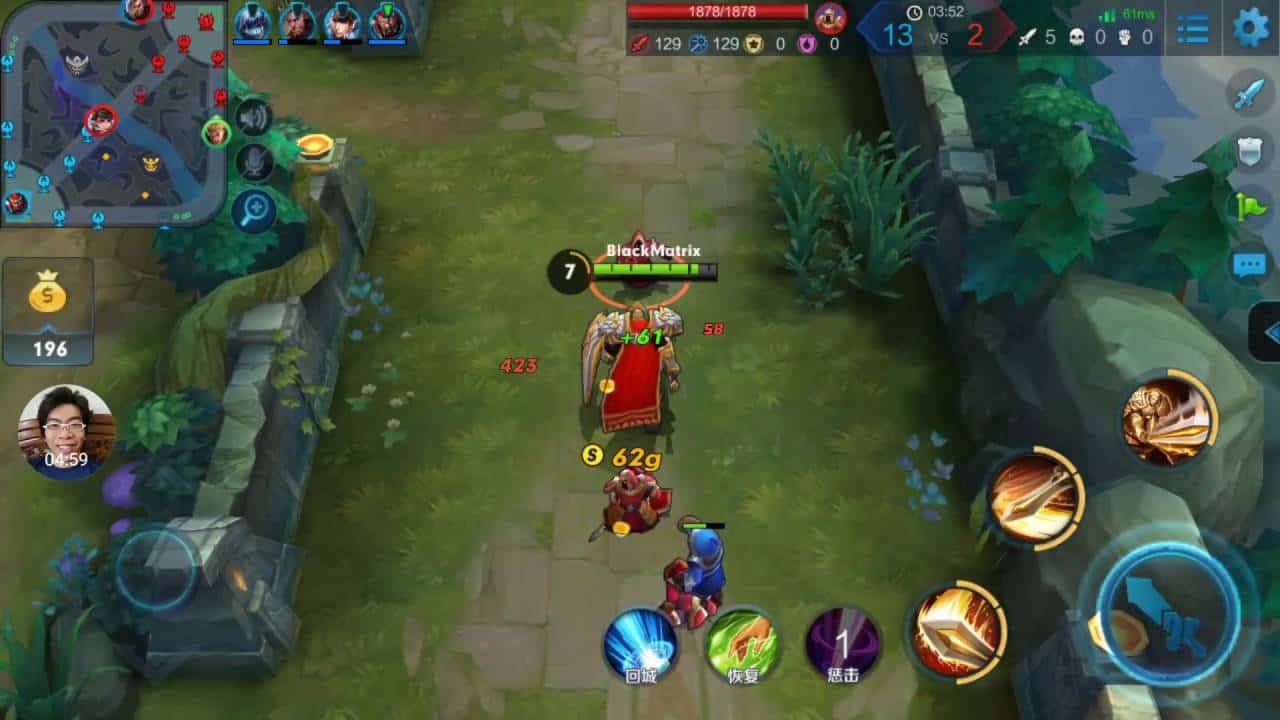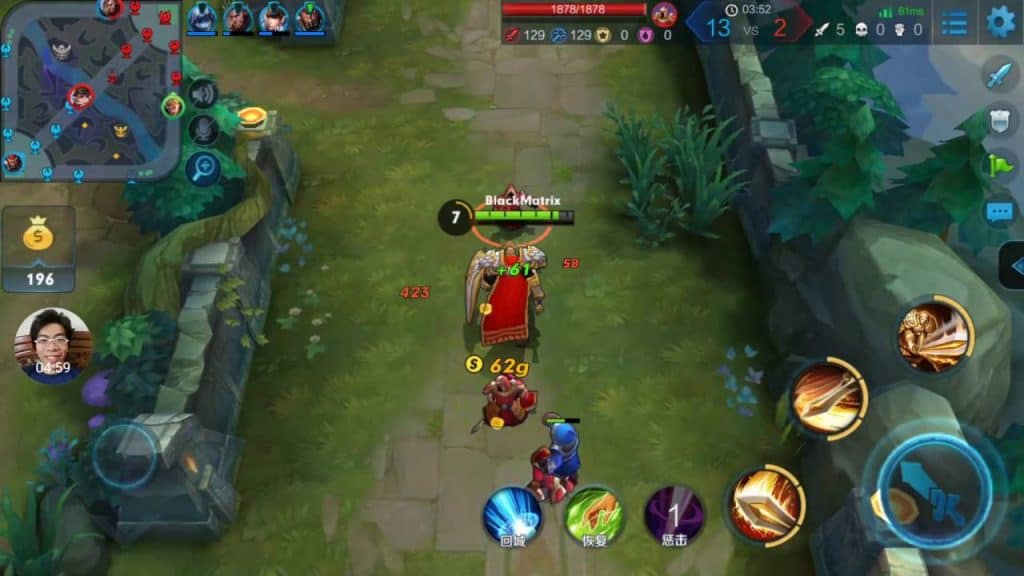 Now, the ROG Phone 2 gaming phone will be the first device from Asus to feature a 120Hz display. Right now, there are a handful devices like Razer Phone 1 & 2, Sharp Aquos R3, etc. that features a 120Hz refresh rate. With the co-operation between ROG & Tencent Games, the later will work on optimizing the game content to support the 120Hz display. For example, 'Wangzhe Rongyao', the most popular Chinese game which roughly translates to 'Kings of Glory' supports 60Hz, and with the optimization for 120Hz, the gameplay will be super smooth.
ROG Phone 2 120Hz Refresh Rate [Updated – June 12th, 2019]
Previously, I mentioned that Tencent Games is working on optimizing the Kings of Glory gameplay to match the 120Hz refresh rate of ROG Phone 2. Recently, it's reported that they're actually working on another game called 'Under the One Man' which is set to be the first game that supports 120Hz refresh rate that'll be made available in the ROG Phone 2. It's also reported that Asus ROG & Tencent Games will work further to optimize the other popular games to support the updated refresh rate.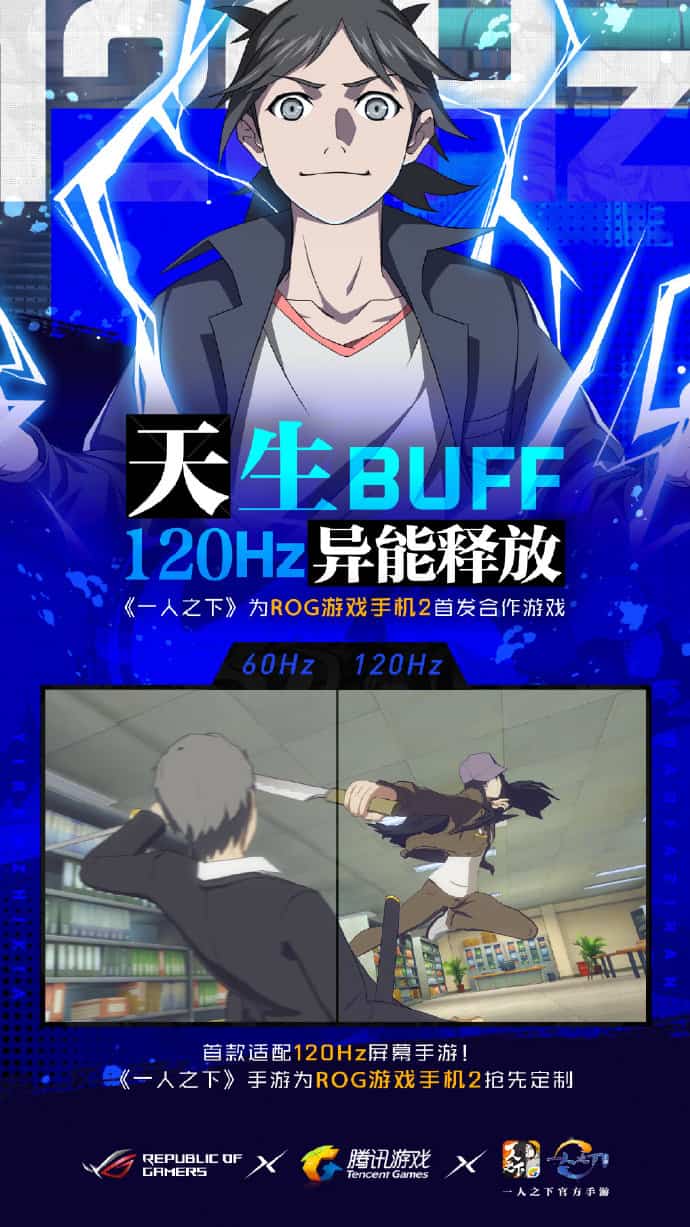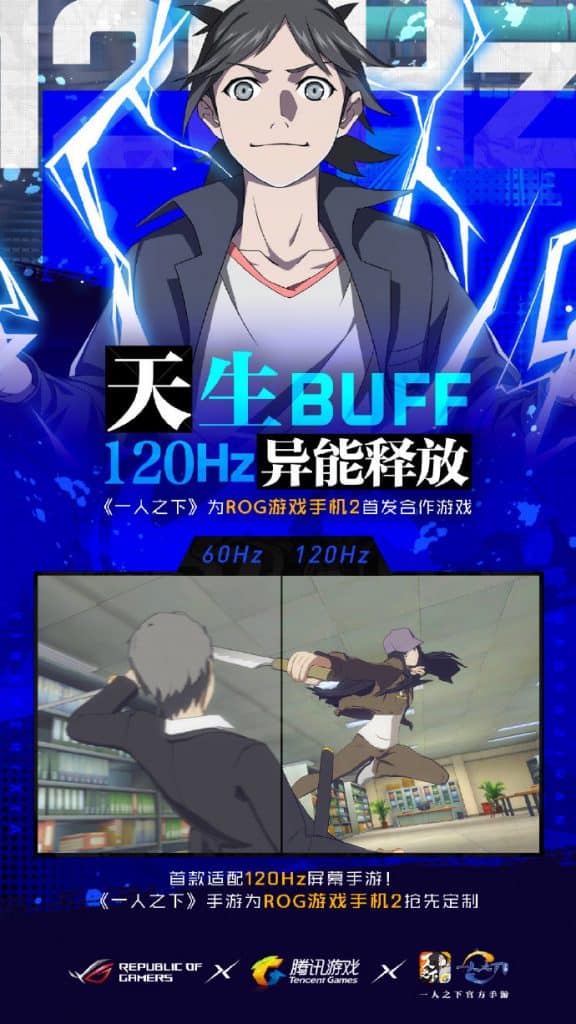 Besides, there isn't much information available like the specifications, other features, and the pricing, but we'll soon be able to know it. Anyway, do you really think that we need gaming phones?