Spotify is the most popular music streaming service worldwide. After they launched their service in India people went crazy to try out and most of them are still using Spotify as their mainstreaming service. They even launched a lite version, and that's also a big thing now. It's evident that Spotify is well-known for its expert-curated playlists, like Songs to Sing in the Car or Feelin' Good and also curated by mood.
Like others, Indian listeners are also using the playlists based on their mood and Spotify recently revealed data about what playlists are Indians most hyped about.
2 million + Indian listeners start their day with workout playlists. After that from 10 am to 4 pm most of Indians are busy with their college work or in office, so most of the time chill playlists are the way to go. After their busy schedule on the evening 'Lit' playlists get more preference. Moreover, India is the only country for Spotify where 'Love' pops up as a streaming mood, mostly from 9 pm to midnight. India has also got a rich music culture, so Indians also look for peaceful and calm music while falling in sleep. Anyway, take a peek on the complete breakdown of a typical day for Indian listeners.
Spotify Playlists – What Indians Listen to?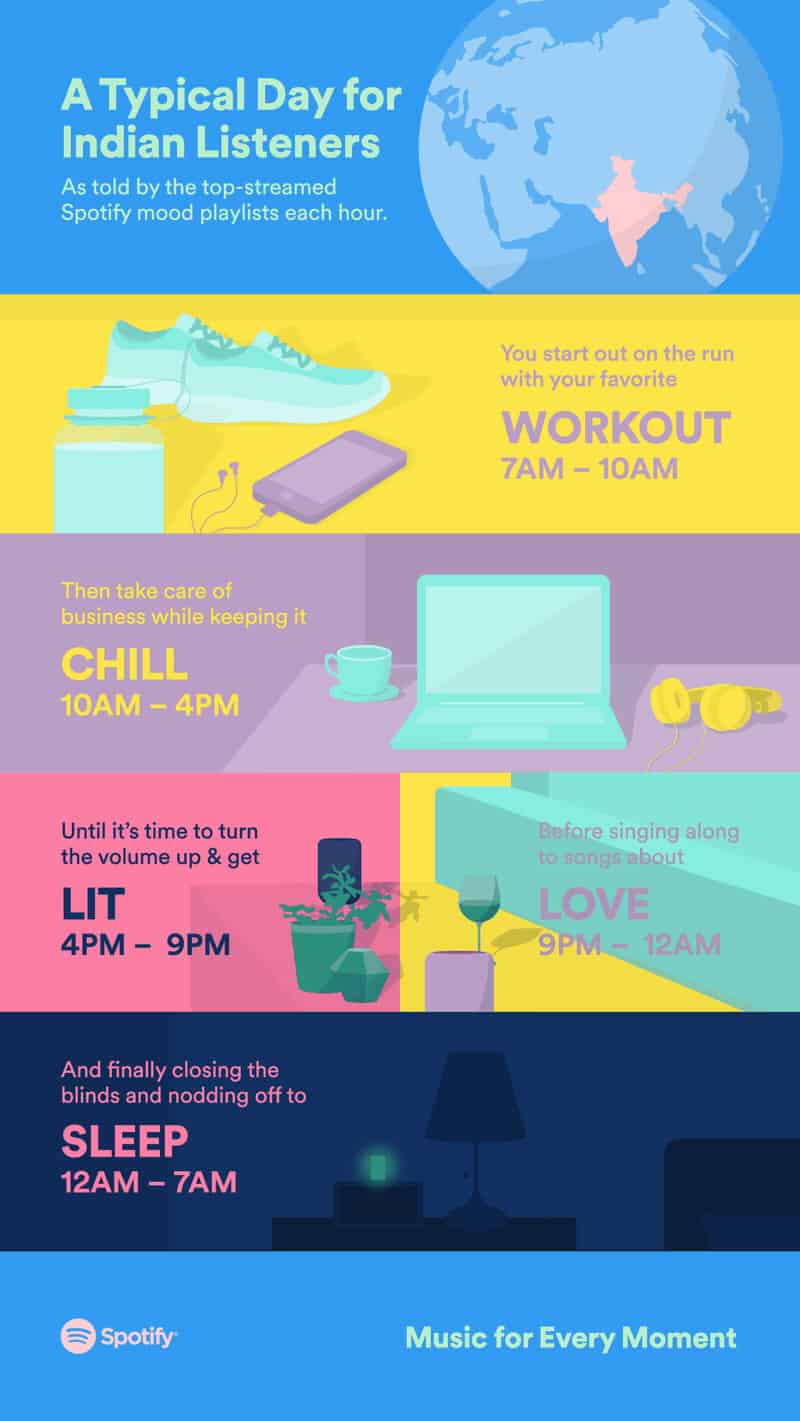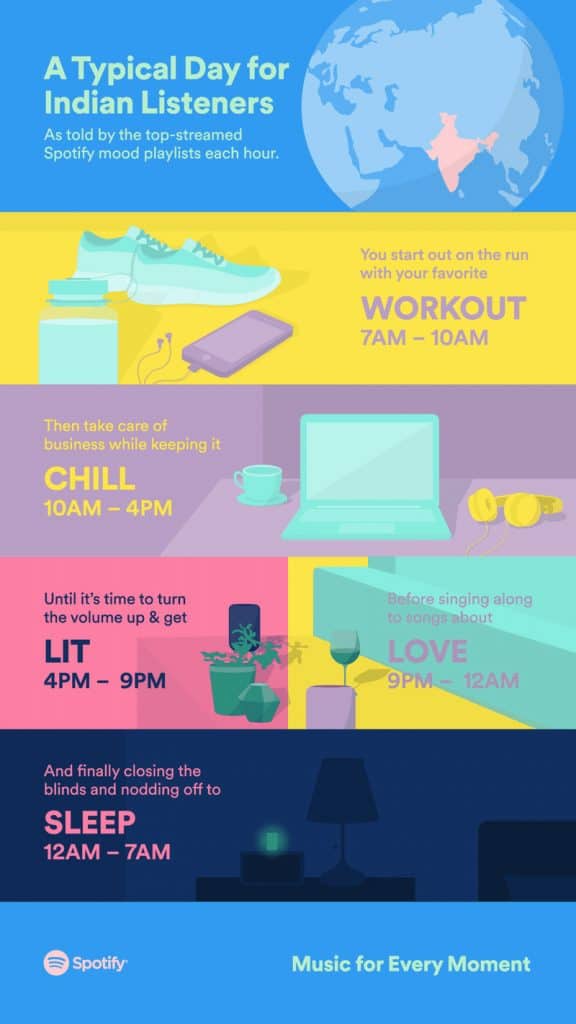 To make it even easier, here are the direct links to the Spotify Playlists that Indians listen to every day.
Well, to be honest, everyone is actually different. Some people love to headbang with metal music and others will prefer smooth jazz to cheer up. That's why Spotify also developed a Fun Quiz to determine the best playlists just for your mood and preferences.