Many professionals are there who create content on YouTube, stream their gameplay on Twitch and many are there who are known for their podcasts. And in all these scenarios, one thing is very important, the audio quality, let it be for voice over, or a random chat during gameplay or a serious discussion. While some creators are too focused on video quality, they ignore the audio part a bit which leads to noise, some sudden mic feedback, and kind of disastrous situations. Now, a new mic known as MDrill One is something that has arrived as a crowdfunding campaign on IndieGoGo and is promising a lot, at the same price of what you may spend for any such microphone in the market. But, their main motto is something else. MDrill One is focused towards the elimination of other accessories that need to be added to a mic for the optimal level of audio quality.
First of all, the MDrill One is a microphone that can be connected easily to a PC or laptop, as it uses USB. Also, in the campaign, the product is promised to deliver 10% clearer sound than other USB microphones out in the market. Also, the mic doesn't need any special type of cables or anything else to connect and is compatible with Windows or Mac or Linux and also works with PlayStation 4.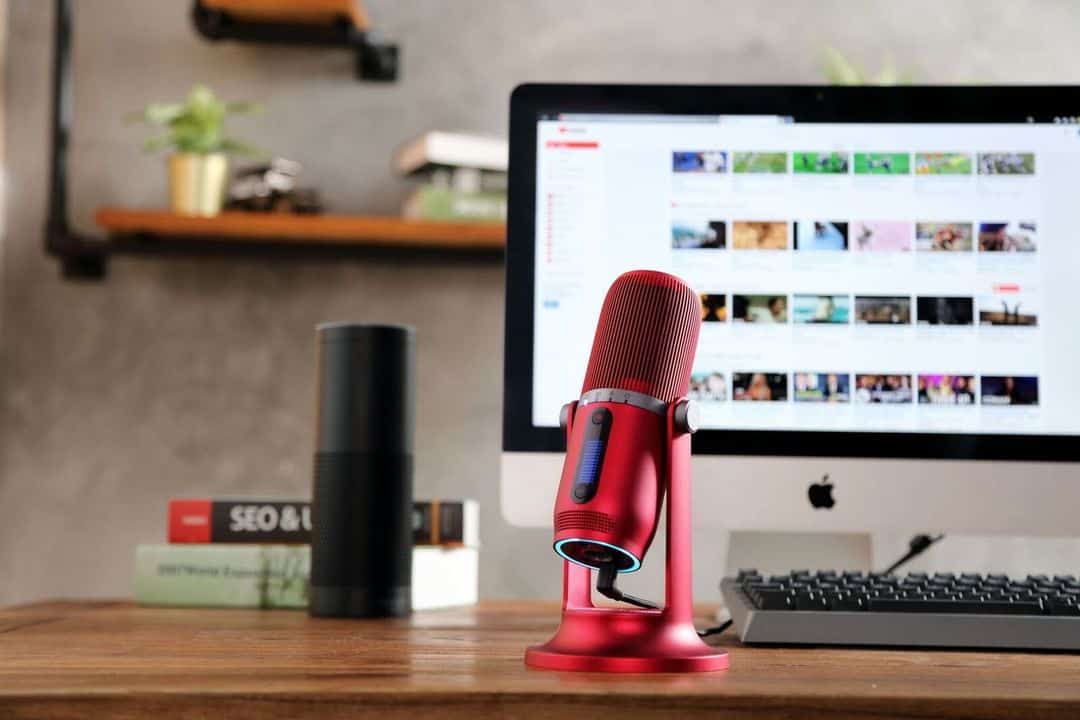 That's not all, there is something called as VERTIGAIN® Technology which seems to be patented to the makers of MDrill One only, and it basically directs the sound waves to move vertically through the mic instead of being scattered by the mesh. This is believed to be the core reason behind the superior clarity and better audio quality.
The MDrill One also offers five recording modes- cardioid, stereo, bidirectional, omnidirectional and noise reduction. That means for every kind of need the settings can be adjusted to match the requirements. There are indicators for different recording modes as well. Here're some audio samples –
Also, as USB-C is seen as the future of USB as it has many advantages, the MDrill One also comes with the same. As USB-C is now being seen on every kind of devices, it's easier than ever to connect a microphone- Just plug and play, no driver installation or setups are required.
A trimmed down variant of MDrill One is also there, called as the MDrill Zero. It is compact and comes with a lower price tag, offering the same professional-grade recording as the MDrill One but with just two recording modes: cardioid and omnidirectional.
As of now, the MDrill One is almost ready for production and the process will start in May 2018. In terms of price, the MDrill One is priced at just 139 USD and well, the MDrill Zero is priced even lower at 89 USD. Is it better than competitors? Well, maybe you can refer to this comparison chart to find out.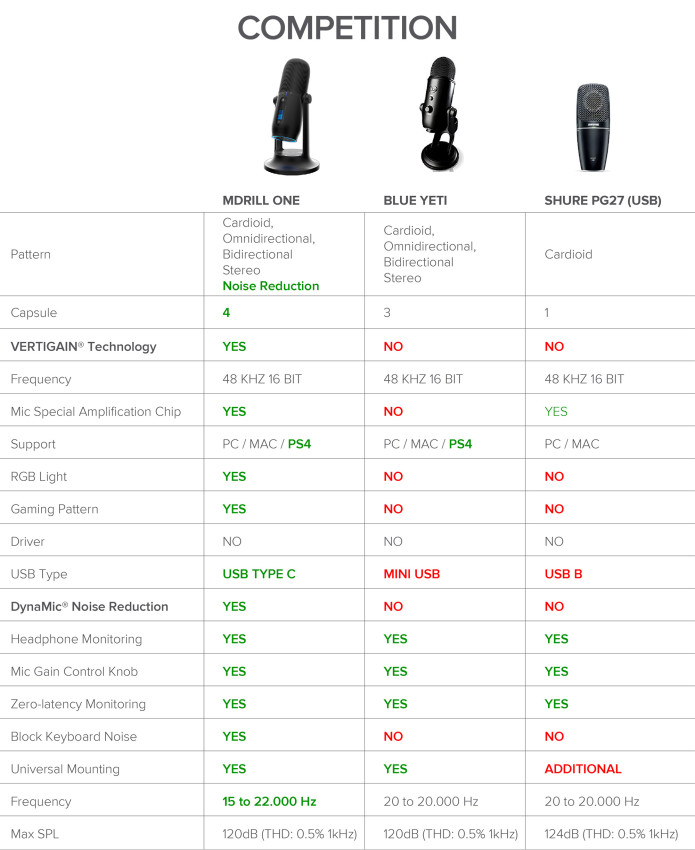 Now, if you think you need a microphone which is not so costly but offers a lot, along with support for any device, platform, and different web services, the MDrill One might be the one you should check out for sure. On the first day of their campaign itself, they've raised $10K, and as of now, the MDrill One campaign has reached almost $20K. So, what are you waiting for? This is your chance to head over to the Indiegogo campaign and order one for yourself.