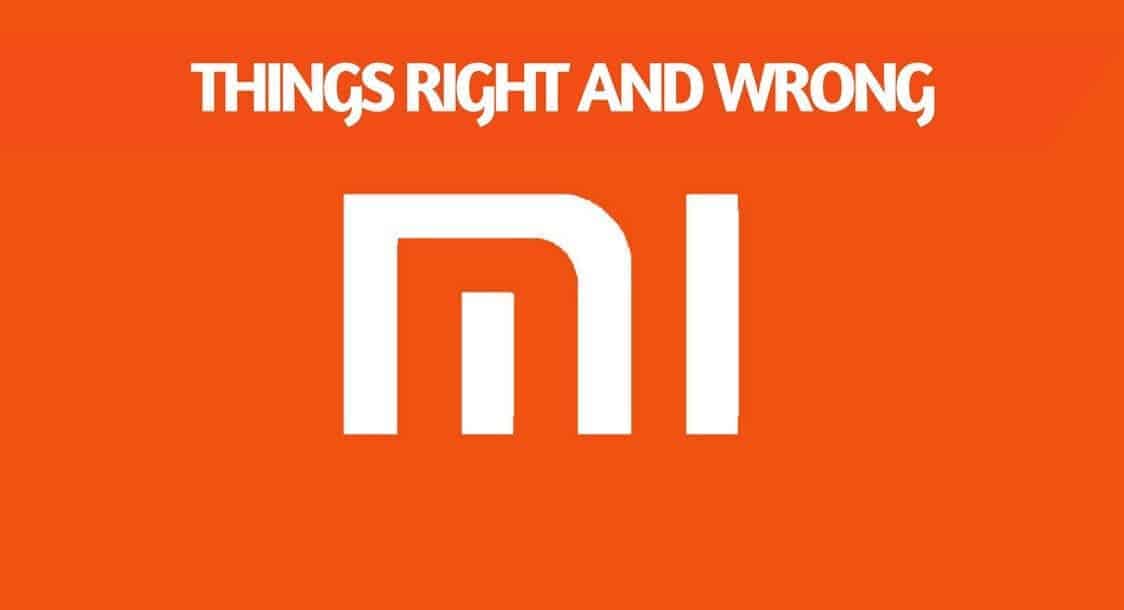 Mi has been in the Indian market for quite some time and just like they started a few new things, experimented new sale models, the hype continues. In the last two years, we have witnessed an awesome amount of hype for the Apple of China. But did everything go so well, or even now there are some issues Mi has not been able to resolve?
Everything I mentioned here is based upon my personal experience and also, some thoughts from a few people are involved. While many people take Mi phones to be great and highly reliable, full of features, great performance some others argue with some points that should also bee kept in mind, so here are both sides of Mi phones.
Things that are too good with Mi
1. Bang for the buck factor
Xiaomi will be one of the best manufacturers if we talk about price to performance ratio. In the mid-range segment, we have a couple of phones from Xiaomi getting launched each year and they worth everything you spend. However, in terms of flagships you may need to spend a little more, but still a better choice.
2. Profit making tactics
Xiaomi is one of the few brands, who don't seem to reduce the prices of their phones at all. When they launch a new phone, they keep the price low by juts making a small amount of profit and then when a newer generation is launched, the price of the older variant is dropped a bit, but not too much. Here, the main profit-making factor is the price of the components as the components gets a very decent amount of price cut over a few months of time and thus allows Xiaomi to make a decent amount of profit.
3. The UI and UX
This year, many sources hinted that on the latest Android Nougat Launcher or Nexus Launcher [GET IT NOW], there will be no app drawer. Yes, it turned out to be wrong. But Xiaomi was probably the first to start this tradition of keeping all apps right on your home screen and now many other OEMs follow the same. Some people like it, while some stock Android fans like me hate it. But, that's not the only thing Xiaomi has done with their MiUI. Reading mode for specific apps, Wi-Fi sharing with QR code, floating notifications and smart notifications, filtered inbox to keep incoming OTP and promotional messages organized and much more. In terms of the UX, MiUI is one of the best custom UI you can get, though you will have to spend a little time playing with your device to get used to it. However, I like the MiUI for another major reason- No third party bloatware like you get with budget or mid range phones from Micromax, Lenovo or a few brands. MiUI is overall a fluid and heavily customizable UI with useful features that never let me down!
4. The way they advertise
Good morning Vizag! Xiaomi is about to take a giant leap forward in India. pic.twitter.com/kqLot8N4B6

— Hugo Barra (@hbarra) August 9, 2015
You will hardly see a Xiaomi ad with 'a man screaming and smashing phones with a roller' to prove that only the phones Mi makes are the best and can kick anyone's ass- Many people can relate to the ad I just mentioned, those who didnb't get me can check here. Mi3, when first launched in India  there were basically almost no ads, apart from the presence on social media. The rest was done by the consumers, Mi fans and people who loved the phone back then. Even in 2016, I can bet I know at least 3 guys who are still using the phone in great working condition, doesn't complain about it, neither want to lose or sell their Mi3. While I'm, quite active in some Facebook and WhatsApp groups which are related to phones and gadgets, I see many people going ga ga whenever they successfully buy a Mi phone during flash sales. :P
Well, still we don't see much Mi ads, apart from the time of the first flash sale starting date for a specific device. And Mi will probably be follwing the same in future.
Things that are terribly wrong and don't seem to improve
1. Frequent flash sales, but less number of units
In India, ever since Mi has started this strategy every other manufacturer are doing the same. But all of them, including Mi actually fail in terms of fulfilling the demand. You will see a flash sale every week, but if you look around and compare the number of people willing to buy the phone vs the number of people who actually were able to buy the phone successfully, the rate of failure is too high because of the less availability of units. In my case, I was able to successfully order phones upon second or third try, while many of my friends and people I know are already bragging about it! Sad :'(
2. Updates
While you buy a Mi phone, never expect it to come up with the latest version of Android. Nor you should expect the latest version coming to your device soon. Xiaomi keeps delaying that as they need hardcore development to mix and match it with their custom MiUI, and they can't actually develop anything unless they get the source code from AOSP, and so, eventually you may have to wait for months for the latest upgrade even though you can see it everywhere running on most of the latest phones.
3. After Sales Service
Buy a Mi phone and just use it very carefully- that's my only advice if you ask about the after sales service of Mi. If you just accidentally drop your phone and somehow the display gets damaged, you will rush to service center just to hear this line- "Sorry Sir, but as it's a latest device we don't have the replacement parts right now, please drop your phone so that once we get the components we will repair as soon as possible." You believed that and you're screwed. Even for a display replacement, they may take a month. Right now, my latest case involved something similar. Since the last two months, my Redmi Note 3 is still in the service center. Pathetic!!
4. Bootloader Unlocking Process
This is not applicable to many, but quite a decent number of people. There are many who want to unlock the bootloader, root their phone, try different tweaks but literally, the process sucks! Many other manufacturers also ship phones with a locked bootloader, including brands like Motorola, Sony and a few. But, in their case you can easily unlock the bootloader within a few minutes. However, the process in case of Motorola phones is a little long but it doesn't take more than 15 minutes, just you need to get the unlock key from Motorola website after filling up the unlock code and requesting key. Motorola directly emails the unlock key and you're ready to go! But, in the case of Xiaomi the process may take minimum a week and sometimes you may never be able to unlock the bootloader. This is because the process is totally manual, and unless they approve you simply can not. So, it depends upon the moderators. Also, for Xiaomi phones you need to download the Mi Unlock Tool, which is buggy and unstable. It sometimes gets stuck during the unlocking process and so, overall the bootloader unlocking process sucks.
So, these are some of the points that may influence consumers upto an extent. I'm neither saying that Mi is the worst or they are bad, but looking at the hype I must say that Mi seriously needs to work on some parts esepcially the after sales service because I have been watching many problems which are being faced by cosumers frequently while getting their phones serviced. Otherwise, still Mi is doing better than so brands who make stupid and unrealistic ads, but provides craps to consumers.