Microsoft's Virtual assistant Cortana will be available in 4 more languages today, Due to increase in demand Cortana will be made available in France, Spain, Italy and Germany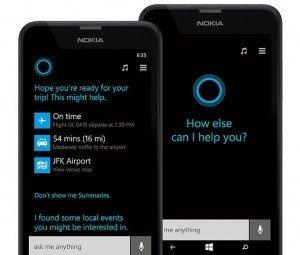 Earlier this year, Windows Phone 8.1 update has been rolled out and virtual assistant Cortana was made available with it. As Cortana was still a beta version, it was made available to US, and later to other countries like China and UK. As of today Cortana is coming to four more countries- Germany, Italy, Spain and France.
Today, an update is rolling out to Windows Phone Developer Preview Program which will make Cortana to be available in 4 languages ( France, Germany, Spain and Italy)
Initially in these countries, only Alpha version of Cortana is available which have less features ( missing most of the features ) comparing to the beta version available in USA, UK and China, but this will be resolved soon as the developers are working hard to make all the features available globally, some of the missing features ( comparing to beta version )
Flight tracking is not possible as of now
Transit data is limited to larger cities only
Reference data is unavailable ( like what's the height of Mt.Everest ?)
Read more: How to enable Cortana outside US?
Developers are working hard to enable these features and make the virtual assistant's personality to match the native language. we will soon see lot of updates on it, right now let's have a look at the interview with Macrus Ash
https://www.youtube.com/watch?v=_2TVBPtuZ-A
Have you tried the new Cortana in your country ? leave your experience in comments!