Moto has played the game really well, this time, launching multiple variants of their G4, from the most popular G Series. I will be reviewing the Moto G4 Plus today, which is available in India for Rs. 14,999, but before we get into the Moto G4 Plus review, let's talk about a few other kinds of stuff.
Motorola's Moto G Series has always been popular since they launched the Moto G 1st Gen, and in India, not a single phone from the G Series has failed to gain popularity. Simplicity, good design and features, value for money and the trust that people have on the brand made it so popular. This time looks like Lenovo-owned Motorola is being pushed with a bigger display, better hardware and of course, the latest OS as usual. Though the phone is still less Lenovo type and feels like any other phone from Motorola- well built, good design and hardware and the latest OS. So, now let's dive into the full Moto G4 Plus review.
Moto G4 Plus Review:
Design & Build Quality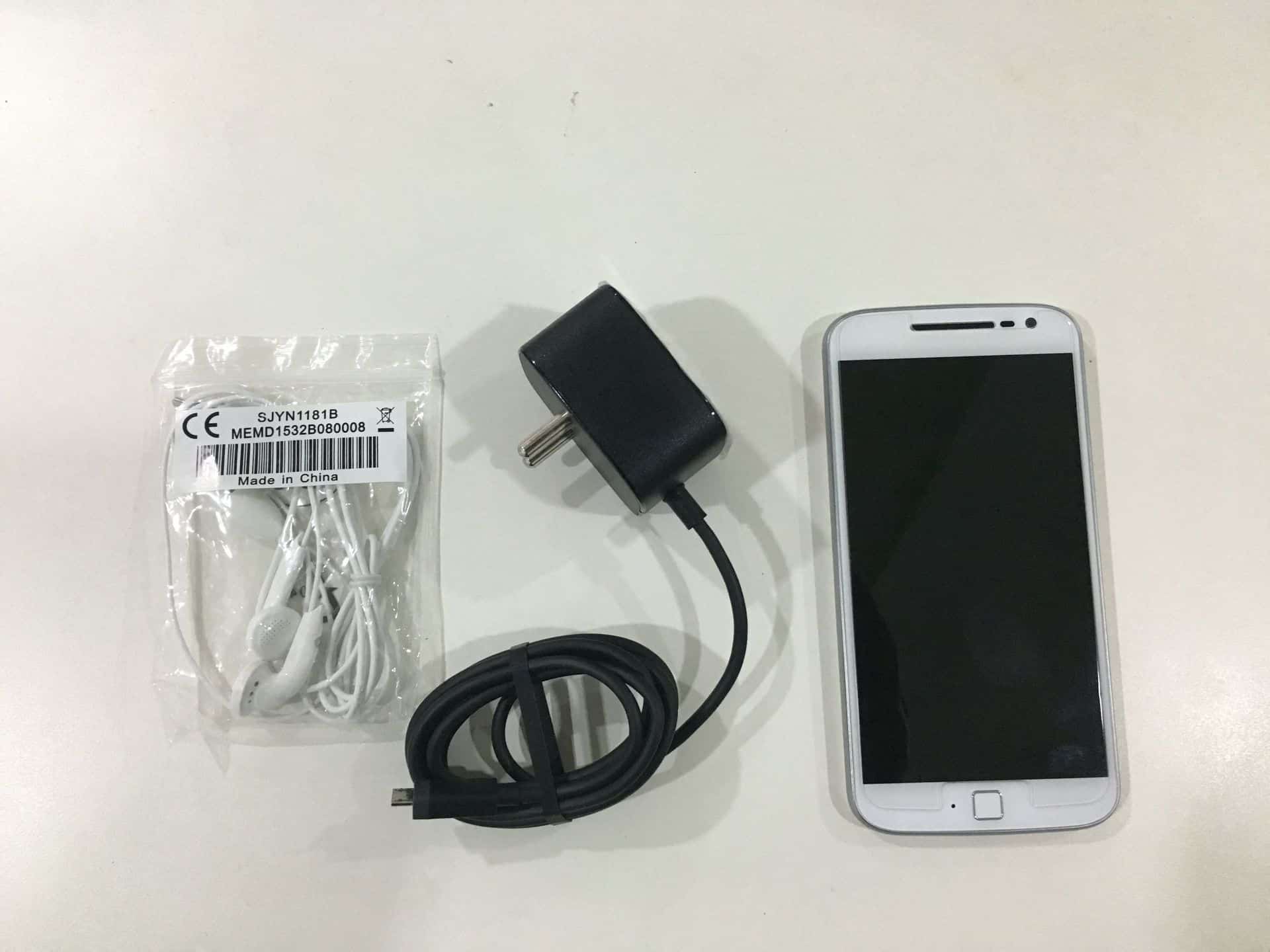 Motorola phones have always been known for great design and craftsmanship. And the saga continues, this time with a slight change, yes a larger display is there on the Moto G4 Plus. The Moto G4 Plus has the same Moto kinda look just like the phones launched earlier. Rounded curves and premium metal finish makes the phone comfortable to hold. In the case of dimensions the phone measures 153 x 76.6 x 9.8mm, and 7.9mm thick at its thinnest point, with a weight of 155 grams. On the front, we have the 5.5-inch display, above which we can find the earpiece, which also acts as the loudspeaker. Besides that, there is the front camera and sensors.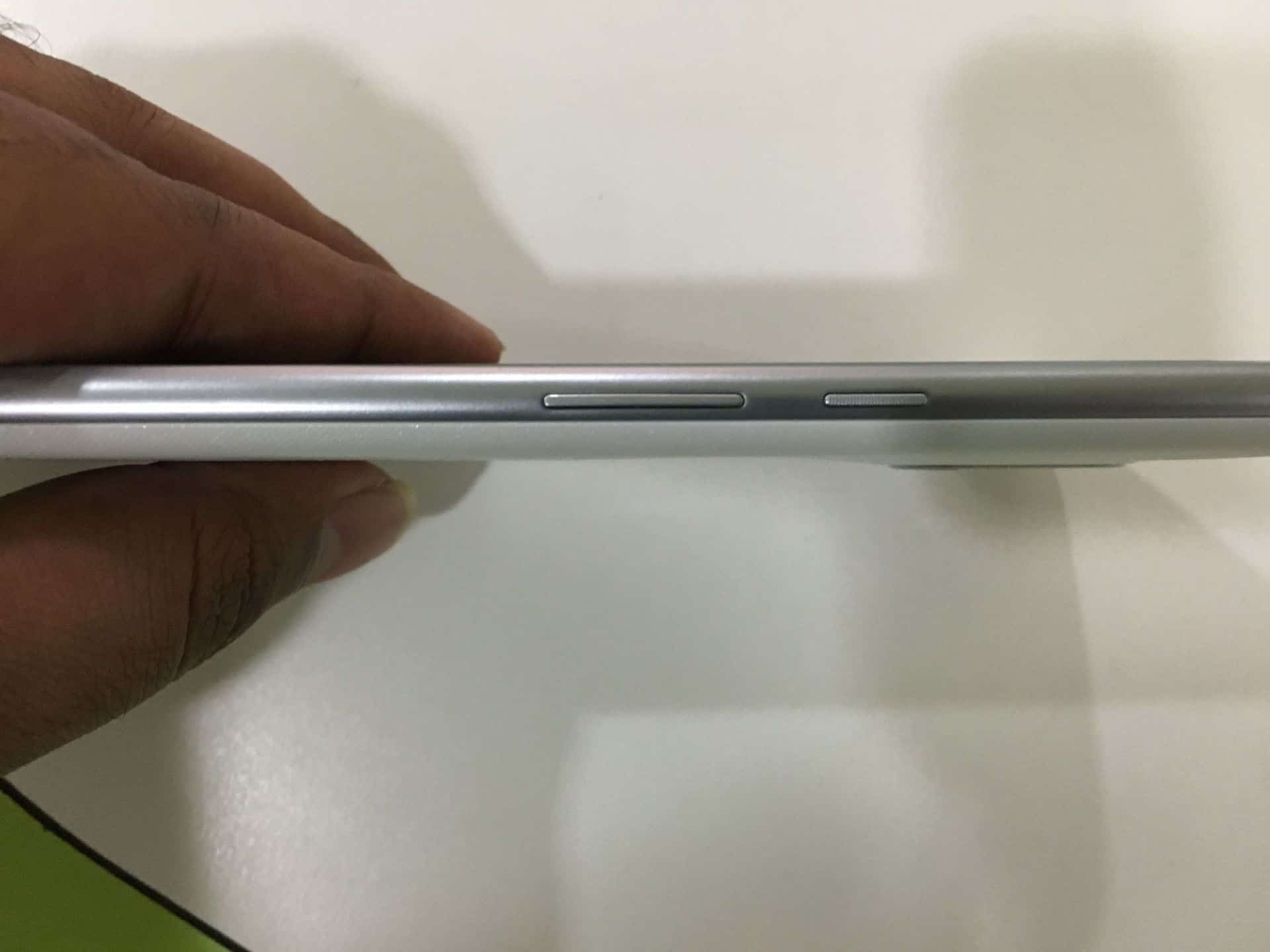 Below the display, we can find the fingerprint sensor which actually looks pretty close to a home button, though it acts just as the scanner nothing else. If you look closely, you will find a microphone just beside the fingerprint scanner on the left side, and a hidden white LED which glows only when you put your phone for charging after you have completely drained the battery.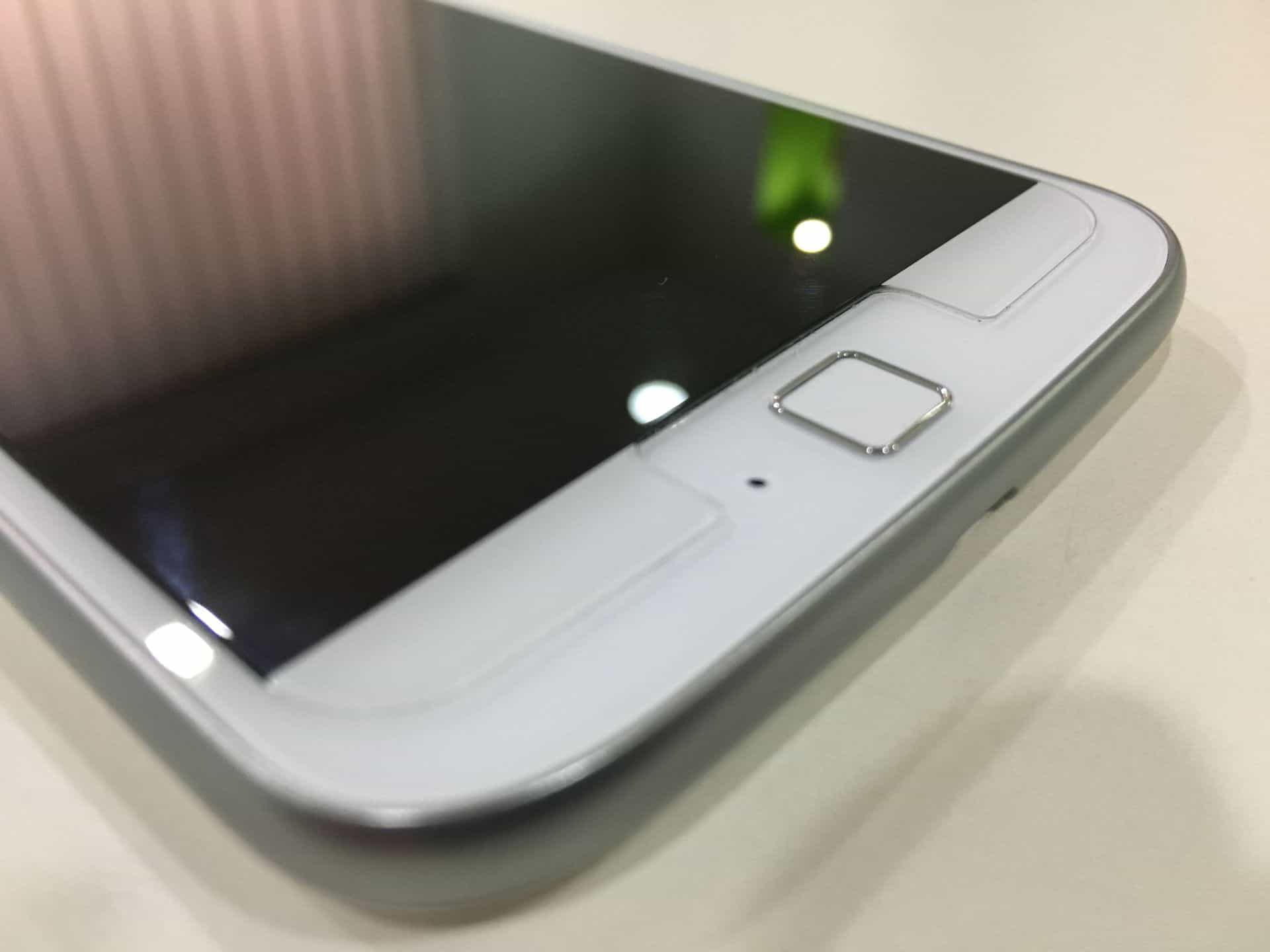 The metal frame holding everything together houses the textured power button and the volume rocker, all placed on the right edge of the phone.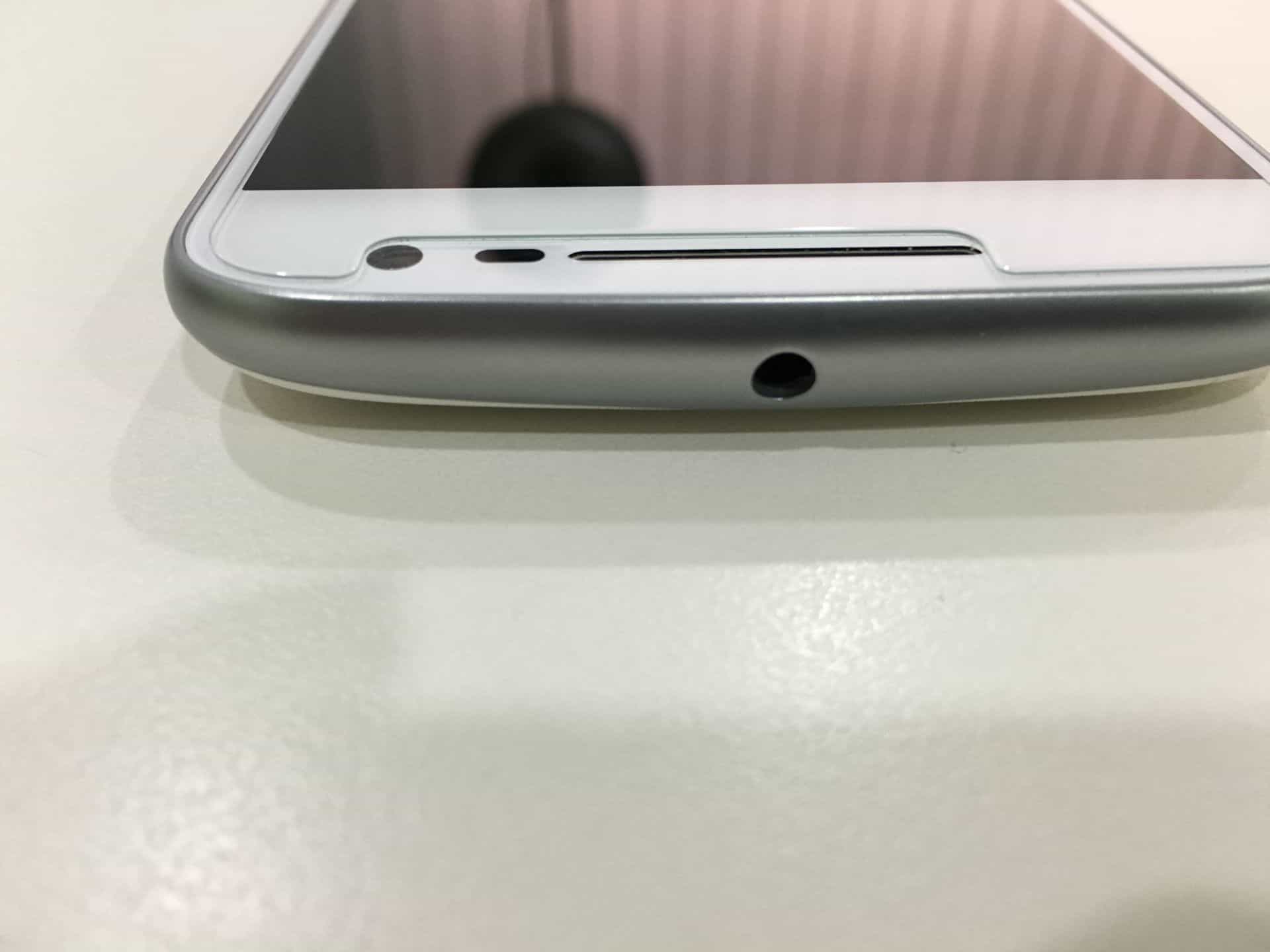 On the top, there is the usual 3.5mm headphone jack and there is the microUSB port at the bottom. On the back, you can find the camera module, which is one of the strongest points of the Moto G4. However, the module is a little raised. Below the camera module, there is the trademark Moto dimple. I just wish Motorola could combine their trademark Moto dimple and the fingerprint scanner together. The back cover is simple and just made up of plastic with textures. Removing the cover, there is the non-removable battery and there are two micro SIM slots, along with a microSD card slot for memory expansion.
Features
Moto G4 Plus is definitely a very balanced upgrade from its older version Moto G 3rd Gen. There are some significant amount of upgrade everywhere, starting from display to processor to RAM to camera.
It is powered by a Qualcomm Snapdragon 617 chipset (four 1.5GHz Cortex-A53 cores and four 1.2 GHz Cortex-A53 cores), coupled with Adreno 405 GPU. There are two variants of the handset- 2GBGB RAM with 16GB storage and 3GB RAM with 32GB storage. However, I'm using the one with 3GB RAM and 32GB of storage, as I felt that just for a mere price difference there should be no compromise with the hardware specifications.
The display is now bigger, at 5.5-inch full HD display with Gorilla Glass 3 for extra protection. In the case of the camera, there is a 16MP rear camera with dual LED flash, Laser Autofocus, and PDAF, also there is a 5MP front camera. The Moto G4 Plus is juiced by a 3,000mAh and this time, you don't need another variant for Turbo Charging as the Moto G4 Plus supports Turbo Charging and also, you will get a Turbo Charger in the box.
The thing that I like most on Motorola phones in terms of OS is that they come with almost stock Android, and Moto G4 Plus is no exception. The Moto G4 Plus runs Android 6.0 Marshmallow with no custom UI or bloatware. However, there are a couple of apps from the brand to guide you and enhance the Moto experience . In the case of connectivity, Moto G4 Plus is now even better with 4G LTE, Wifi, Bluetooth 4.1, microUSB 2.0 with OTG support, GPS with A-GPS and GLONASS (GLObal Navigation Satellite System). Though it lacks NFC, but you should not expect much from a phone costing $199 or Rs. 14,999.
Display
This time, we have a Moto G which looks pretty similar to Moto X! Yes, you read that right. There is a larger 5.5-inch full HD IPS LCD display with the resolution of 1920×1080 resulting 401ppi which is not bad at all. Not to forget that the display is protected by Corning Gorilla Glass 3. There are also two color modes for the display- Vibrant mode, which increases the color saturation and a normal mode, which looks more natural to the eyes. The color reproduction is good enough and the brightness levels were good enough, even in harsh sunlight, though I don't need to worry now! It's raining here for quite a few days! :P
Performance
The Moto G4 Plus is powered by a Qualcomm Snapdragon 617 chipset, which is slightly upgraded from Snapdragon 615 and it should offer  improvements in case of thermal control and some optimizations. There are four Cortex-A53 cores, clocked at 1.5GHz and the rest of four are clocked at 1.2GHz. There is an Adreno 405 GPU, clocked at 550MHz so that you can play graphic intensive games. There are two options for RAM- The 16GB variant comes with 2GB of RAM and the 32GB variant comes with 3GB of RAM.
In the case of a day to day usage, the Moto G4 Plus I must admit that the performance is very smooth and I literally didn't didn't face glitches or lag while multitasking. Well, I do a lot of stuff together, switching between Clash of Clans, Email, and Facebook very often, a Bit.ly app for some link shortening, Twitter, chatting on WhatsApp and the most important- quite a decent number of tabs open on Chrome, reading or searching. During normal tasks and multitasking, I never felt that the phone is sluggish. But the gaming performance is average I would say! I REPEAT- The Gaming Performance is AVERAGE.
As I mentioned, I could play Clash of Clans and Clash Royale or some other games like Alto. But while playing some graphic intensive games like Asphalt 8, Modern Kombat, Dead Trigger some frame drops here and there, and it is unavoidable. However, there is no problem with games that are not so graphic intensive and don't require a lot of resources. The phone gets a little warm when shooting videos, playing games, using Wifi a lot and while charging on Turbo power. But, what I felt is that the Moto G4 Plus heats very less compared my previous phone, the Redmi Note 3. However, I think that the unit I had some issues as we reviewed that phone too and in that period our editor Kedarinath didn't find such terrible heating issues while using the review unit, you may check out that review HERE.
Overall, I would say that the performance is decent enough. However, in the case of benchmarks and performance as well Redmi Note 3, which happens to be the most popular smartphone in India right now is way ahead of Moto G4 Plus, also Lenovo Zuk Z1 and Le Eco Le2 are some other players not to forget. And they are all in same price segment. Now, let's take a look at the benchmarks. Here as well it is clearly visible that Moto G4 Plus is way behind some of its competitors.
Coming to some other parts, the fingerprint scanner does its job really well and you don't need to even wake up the screen. Just tap on it and it immediately unlocks your phone. The fingerprint scanner is placed at the front of the phone, just like Samsung phones but I wish they could implement it on the Moto dimple on the back- Could make things a lot better while keeping the front super neat and clean. There are no issues with the call quality or the microphone; everything is loud and clear. However, the audio output could be better if they could bring back the stereo speakers again.
OS
Just as usual, on Moto G4 Plus you will get the stock Android experience and now with the latest Android 6.0.1 Marshmallow you don't need to worry about anything; also regular updates are expected. We just heard from Android Authority that the Moto X will get getting the Android 7.0 Nougat soon, but there is no word regarding Moto G4 Plus, neither we could find anything on Motorola official website. But, we're expecting that it may arrive soon as the OS is almost stock and there are almost no modifications, so I think it won't be tough for Motorola to push updates.
The Android 6.0 Marshmallow is fluid and smooth as hell, once if you use a non-Nexus or non-Android One phone running Marshmallow, or Moto G4 Plus and then you use any other phone running Android 6.0 Marshmallow, you will clearly see the difference, and yes I'm sick of that custom UI stuff. Just there are the standard Google apps and just a few new apps from Moto including an FM Radio app, a file manager, and an updated camera app- NO BLOATWARE! NO SPONSORED APPS! JUST PURE STOCK ANDROID FEEL! And just like older Moto devices, there are some gestures like 'chop to open flashlight' and 'double twist' to open the camera. Also, the Moto display helps you a lot and you will neve miss a notification once you touch the phone and it works great.
Camera
Earlier Moto G phones like the Moto G and Moto G 2nd Gen had some complaints regarding the camera, but since then the camera is being improved. Moto G4 Plus features a 16MP OmniVision sensor with Phase Detection Autofocus and Laser Autofocus, with dual tone LED flash.  The pictures taken with the Moto G4 Plus are sharp with a good amount of detail, along with balanced color saturation. In outdoor lighting condition, the photos are very good, but almost every single phone has one problem- photos taken in indoor lighting condition are not that great actually. There is the auto HDR mode which helps a lot in maintaining the dynamic range. The focusing is now even better with the combination of phase detection and laser auto-focus. The camera can record 1080p videos at 30fps and the  quality is decent- nothing extraordinary like the photos that we took with the phone.
The camera app on the phone is updated and looks pretty similar to the Google Camera app in terms of the UI. The pro mode available in the camera app has a bunch of options like manual focus, white balance, shutter speed, ISO, and exposure compensation. The camera is overall great on the Moto G4 Plus and it is probably one of the best phones in this case under Rs. 15,000. Here are some shots were taken with Moto G4 Plus.
And here's a selfie, taken with my phone by a selfie addict friend.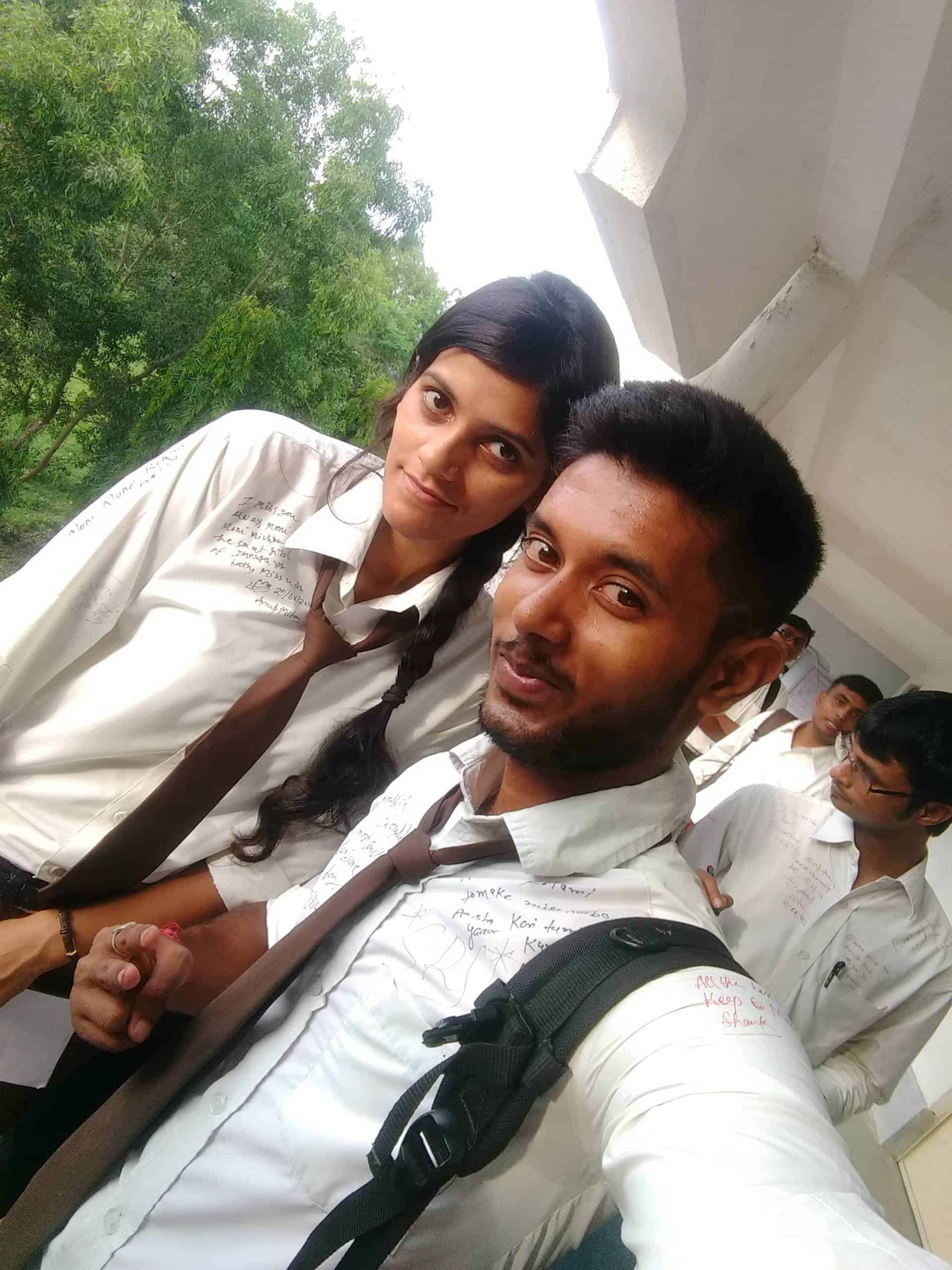 Battery
There is a 3000mAh non-removable lithium ion battery under the hood. And it's quite decent I would say. Though, it can't last more than a day like Redmi Note 3 which has a 4050mAh battery capacity. Still, you don't need to worry about that as the Turbocharging works great and if you plug in the charger provided, you can charge your phone from 0-100% in just 1.5 hours or 90 minutes, though I need to charge my phone at least once a day to keep it going!
Final Verdict
The Moto G4 Plus is a great upgrade if you're a Motorola fan and using a Moto G 3rd Gen for a year or so and you're willing to spend some bucks on this upgrade. As there are two variants you can pick up any of them. If you're not a 'gamer guy' you can easily pick the variant with 2GB of RAM and 16GB of internal storage which is priced at Rs. 13,499. But if you are looking for gaming and heavy multitasking, I would recommend the higher variant with 3GB of RAM and 32GB of internal storage and that variant is priced at Rs. 14,999. Though some of the consumers may find it a little expensive, when they see what they are getting on this phone and what's the price tag, but for stock Android lovers, Motorola fans and people who want a great camera, it's a good choice for sure. Motorola has improved a lot- From camera to hardware to display and a few tweaks. And if you're looking for a phone with a good camera and balanced performance rather than a very high performing device under Rs. 15,000 you can surely go for it.