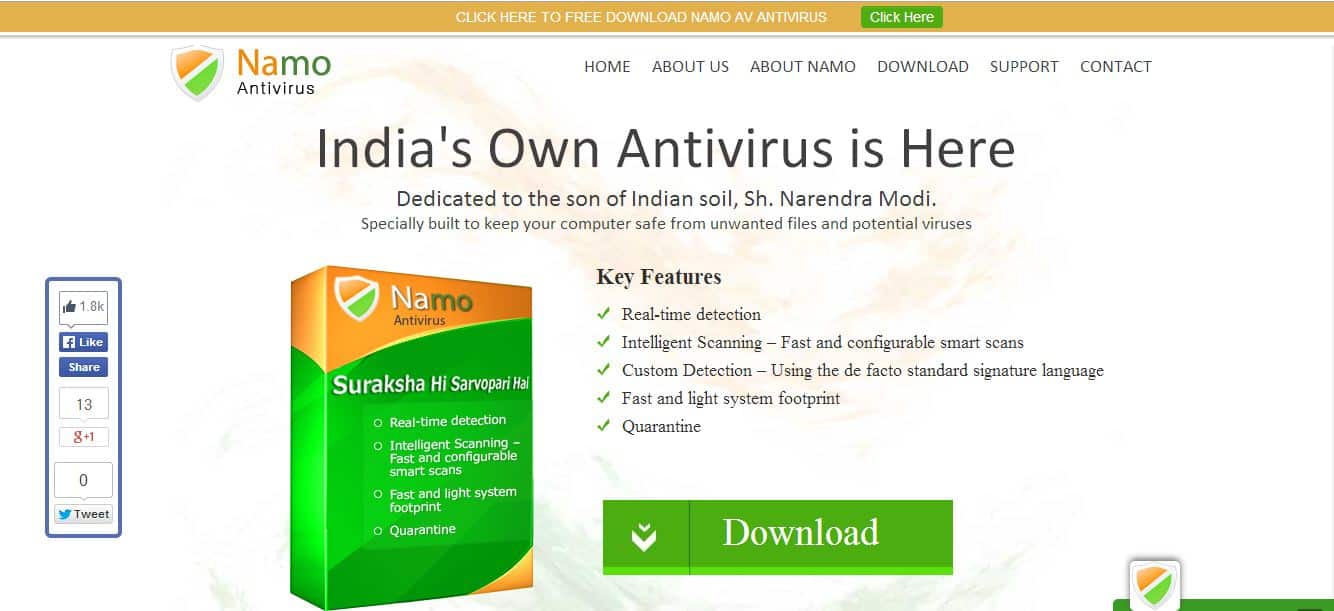 Namo Antivirus to protect PC's for free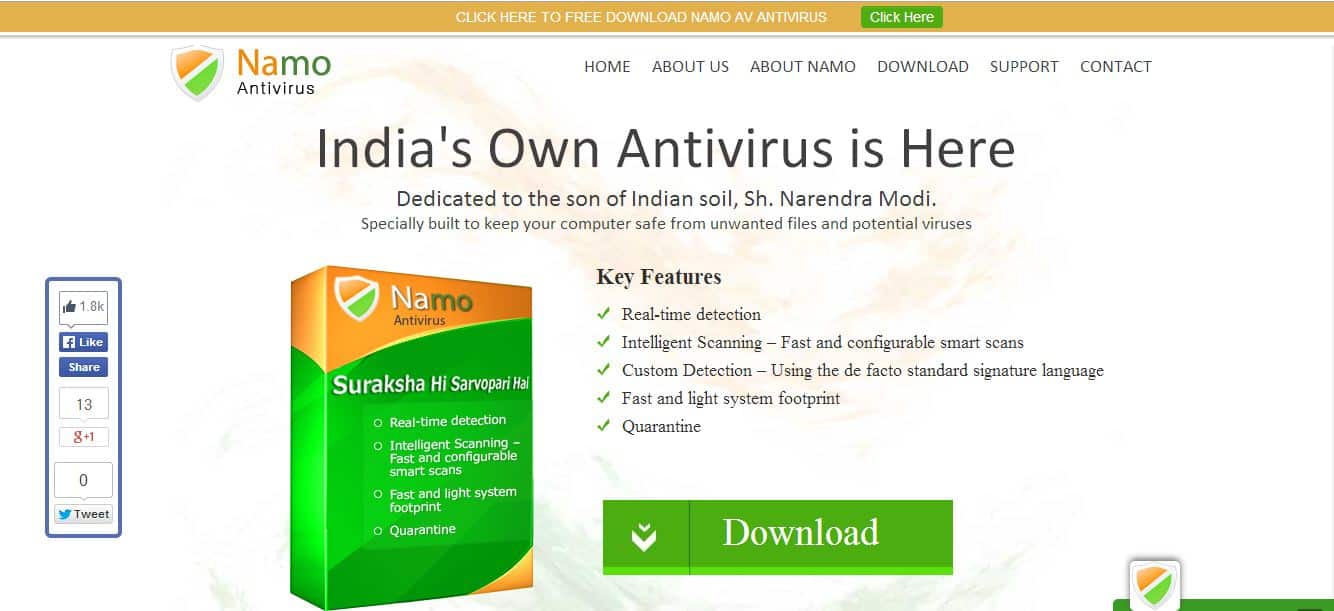 This year, the whole world has been very eager to know about the general elections in India and most world leaders and the people from different parts of the world kept an eye on the result, as it was quite expected that this year will be totally different and Narendra Modi will be the PM which really happened. And Modi turned no stones down in online campaigning, but now a new era dawns at the world of PC security as a new antivirus is launched in his name. A Delhi based IT firm, Innovazion has launched  a new antivirus called 'NaMo', the short name of Narendra Modi, the Prime Minister of India. According to the firm, they have dedicated it to narendra Modi and the nation. So, why another antivirus when there are plenty like Microsoft Security Essentials, McAfee, Norton and Kaspersky?
"India is the third largest country globally in terms of Internet users. However, statistics show that only 13 per cent are using valid license of antivirus software and 30 per cent tend to re-install trial versions of same or other antivirus software, however, the remaining 57 per cent systems either have no protection or are using unknown applications for protection of their device," Innovazion CEO Abhishek Gagneja told PTI. So, its a free antivirus which is going to protect PCs from viruses and malwares. Though the current version will provide basic protection to PCs, Abhishek revealed that they have plans to launch an advanced versions which will provide better and extended protection and they have also plans to launch a version for Mac PCs. Though, he said that the antivirus will continue to be a free product and also clarified that they have nothing to do with political parties. It was just an effort to serve the people and congratulate the new government. The firm was started in 2007 and now spread over India, the US, the UK, Germany, Canada, Romania, China and Singapore with over 500 employees. their main focus are application development, business consulting, IT infrastructure management and marketing research.  Last year, the group's revenue was $16 Million and they expect a 100% growth this year, although they won't charge for the security product. You can visit their official site here or can directly download it.