This is one of the coolest gadgets out in the market and here's a chance to win one of them.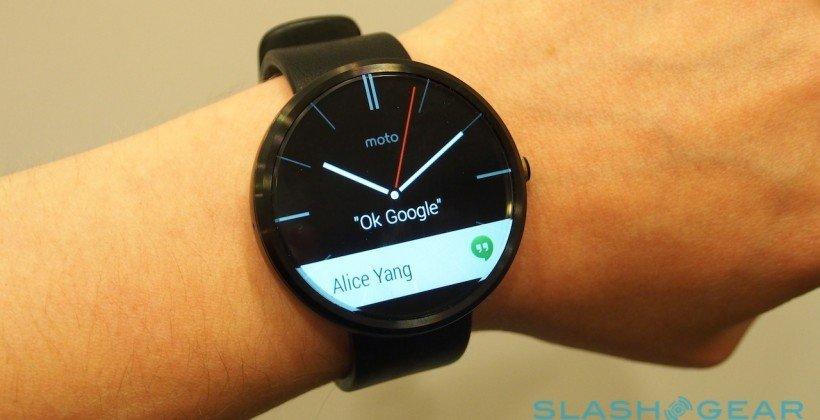 Moto 360, the latest and the best Android Wear smartwatch out in the market and now, you can win one of them. This is the Sunday Giveaway from Android Authority, where they are giving away a Moto 360 and yes, no matter where you are you can participate in this international giveaway. Just you need to enter the giveaway and you might be lucky enough to win one. There are certain point measures to win this cool gadget. So stop wasting your time and enter this giveaway. Last week on the giveaway, there was OnePlus One which is also a very cool smartphone and hyped on the social media. Now, here are the ways how you can get a Moto 360. Hurry, giveaway ends within a few hours.
You can earn entry tickets into the giveaway by completing the following tasks in the RaffleCopter widget located below.
[1 Tickets] Free entry into the giveaway.
[2 Tickets] Join the Android Authority Community.
[10 Tickets] Refer friends to the giveaway. You will be given a unique URL to share with your friends or social networks. You will receive 1 bonus entry (up to 10 max) for every person who you refer to the giveaway using your unique URL.
Terms and conditions as regulated by Android Authority:
The giveaway is an international giveaway (Except when we can not ship to your Country.)

If we can not ship to your country, you will be compensated with an online gift card of equal MSRP value to the prize.

We are not responsible for lost shipments.
You must be age of majority in your Country of residence.
We are not responsible for any duties, import taxes that you may incur.
Only 1 entry per person, do not enter multiple email addresses. We will verify all winners and if we detect multiple email addresses by the same person you will not be eligible to win.
We reserve all rights to make any changes to this giveaway.
Full terms & conditions and FAQ
Read more about Moto 360 SmartWatch in our previous articles