If you're a constant traveler, you'll face issues while choosing backpacks that can accommodate your laptop as well as luggage. Even if you find that, the backpack won't be water resistant or may have enough compartments to fit all your luggage. This is what Igor Choshko, the CEO, and founder of Neweex faced during his travel time, and thus he & his team designed a multi-functional compact backpack with the latest technology and at the same time made sure it's durable in design. Meet Neweex backpack, the team's first-ever all-in-one backpack that can serve all your travel needs.
With the tiny details like S-shaped shoulder straps to smartphone holder with suction cups, Neweex backpack features everything. This lightweight backpack is not only suitable for traveling but also for your daily commute, as it perfectly adapts to the city life too. To get to know about the multi-functional Neweex backpack, let's take a look at the key features –
Neweex Backpack Features:
The backpack is made of durable material and is extremely lightweight and also follows a special orthopedic back design
6 special contoured pads give extra back, shoulder and neck support. This design also gives extra ventilation for the back
The cushions on the back and the strap holder are made of soft materials
There's a pocket on the shoulder strap to keep your IDs, cards, cables, and keys
There's a pocket at the top to store your eye gear
On the outside of the strap, there's a special suction cup to hold your smartphone
Extra packing cubes stores socks and other toiletries
It has a built-in security lock with code and has a safety hook to hold your keys
The backpack material and YKK zippers are water-resistant and it also has a rain cover to protect the backpack
It can accommodate a laptop size of 15.6′.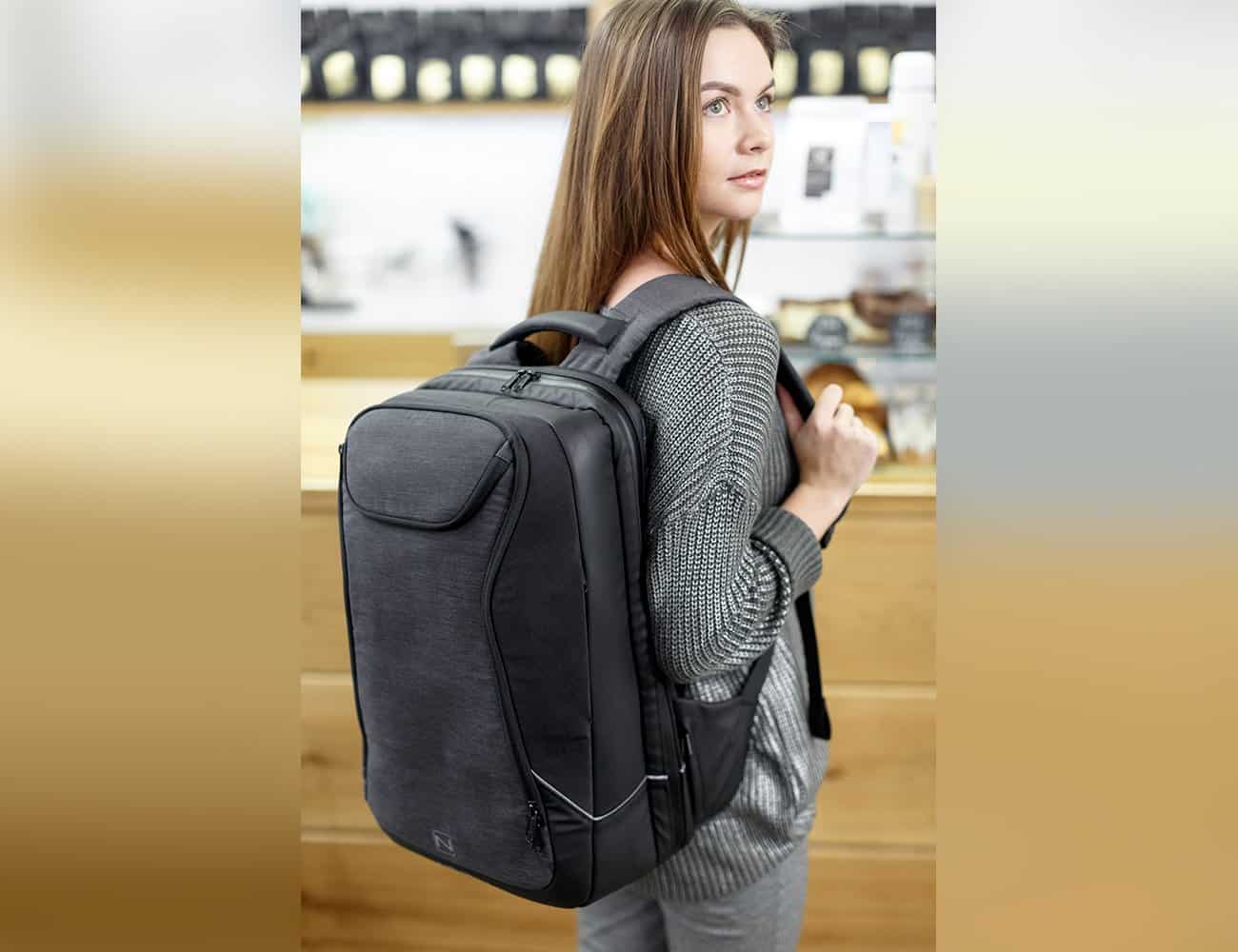 Aren't these features enough to call Neweex is the ultimate backup you'll ever need? Did I forget to tell you that this backup also comes with a high-quality USB-cable with 2.1A/5V, and in future, the team is planning to give 10,000mAh powerbank in the backpack itself? Wait a minute, what's the difference between Pakt One, the minimalist bag to Neweex? Well, we've asked the same question to Igor, and this is his answer:
Pakt One Minimalist bag Vs Neweex Backpack:
"It's hard now in the world of things to find something unique and special that is not similar to the other but we, like others, have tried to do it. The difference between Pakt One bag and our products are different purpose, design, materials. Pakt One is a bag which is designed primarily for travel and looks like that. Neweex is a backpack of more business and urban style but at the same time, it has a set for travel. Our backpack is made of super light and durable materials, further strengthened throughout the form, the back has an orthopedic design, and YKK zippers are waterproof. There are also two different compartments, one for documents, laptop, Ipad etc. and another compartment is more general for different things." – Igor Choshko, CEO of Neweex.
Sounds logical, isn't it? So, what's the price of this backpack? Well, to produce such quality backpacks requires a lot of investments, and thus the team behind Neweex choose to crowdfund. The team has already launched their crowdfunding campaign on IndieGoGo and you can own one for just $129.