There are many offline & free online graphic design tools available now to help you effectively implement meme marketing. Some of these tools may be more functional and intuitive, and some of them may share the same operation, offering complicated operation and different prices.
Many graphic designers and of course the meme makers, who are always here and there, prefer online tools that are fast and do not require any downloads or installation. If you are one of them and you prefer online tools, continue reading this article. I'll bring you a list of free tools for online graphic design. Do not miss them!
Top 5 Free Online Graphic Design Tools
1. Canva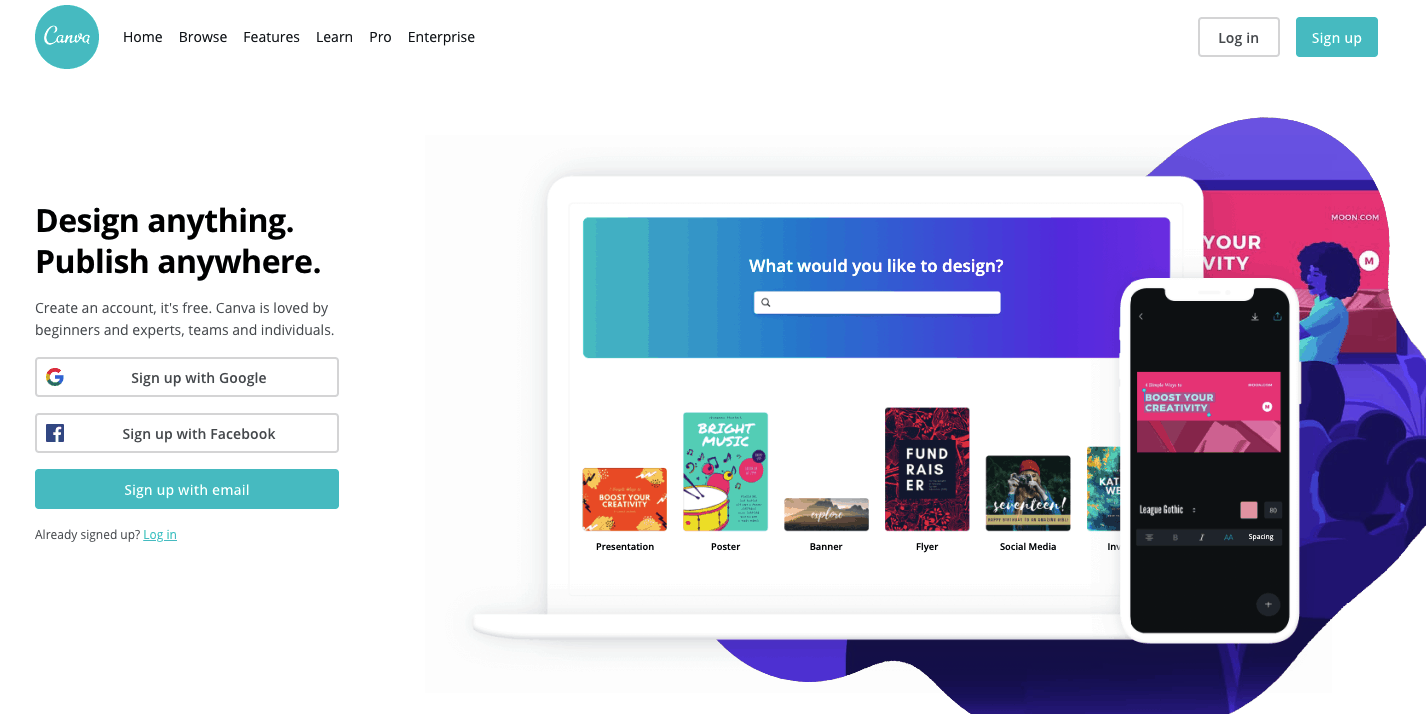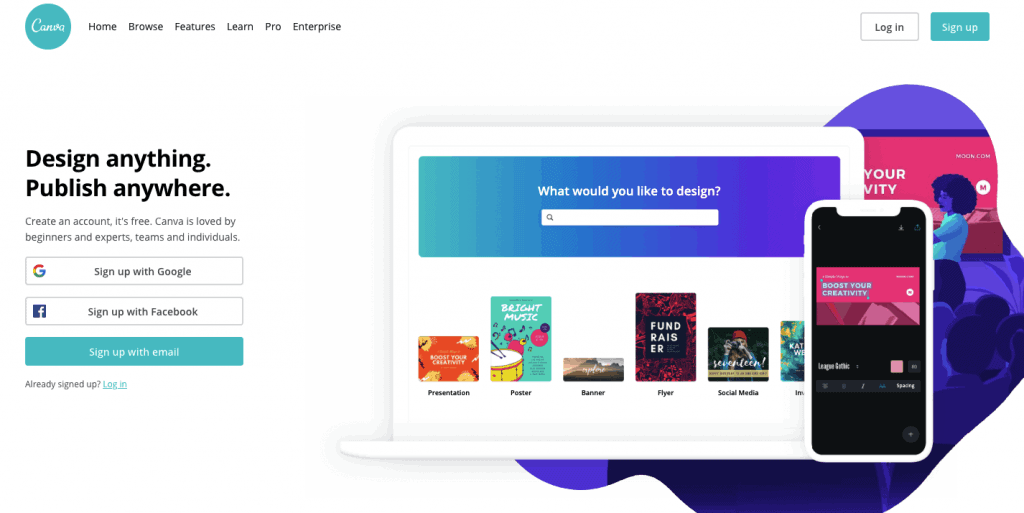 Canva began its journey on the Internet as a tool with a modern interface that had not been seen before, so from the beginning, it caught a lot of attention. Currently, the tool is free although it has payment options for certain resources and certain features.
Nowadays it is one of the most used tools in the graphic design and marketing sector since it is very useful for creating designs and creating unique content. In addition to being a photo editing and graphic design tool, it is a community for those who love designs, whatever you are a professional designer or amateur.
2. Crello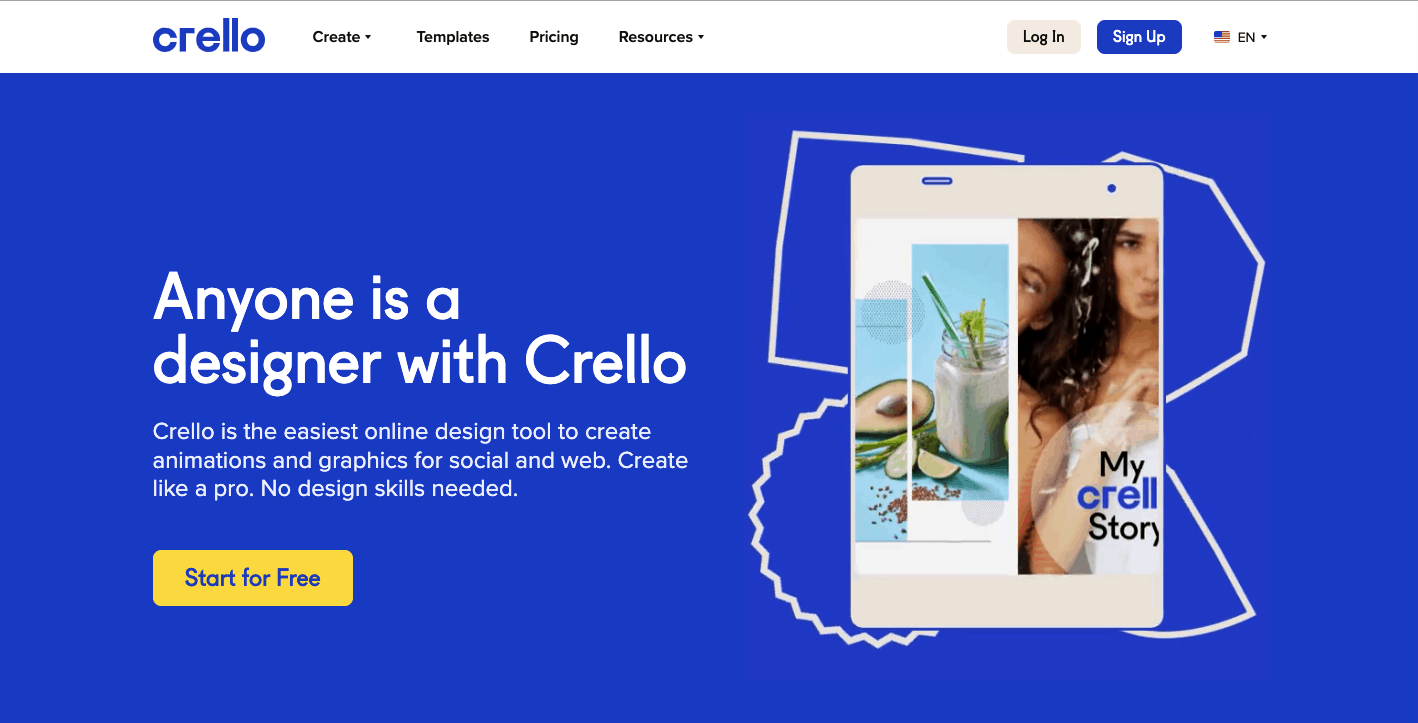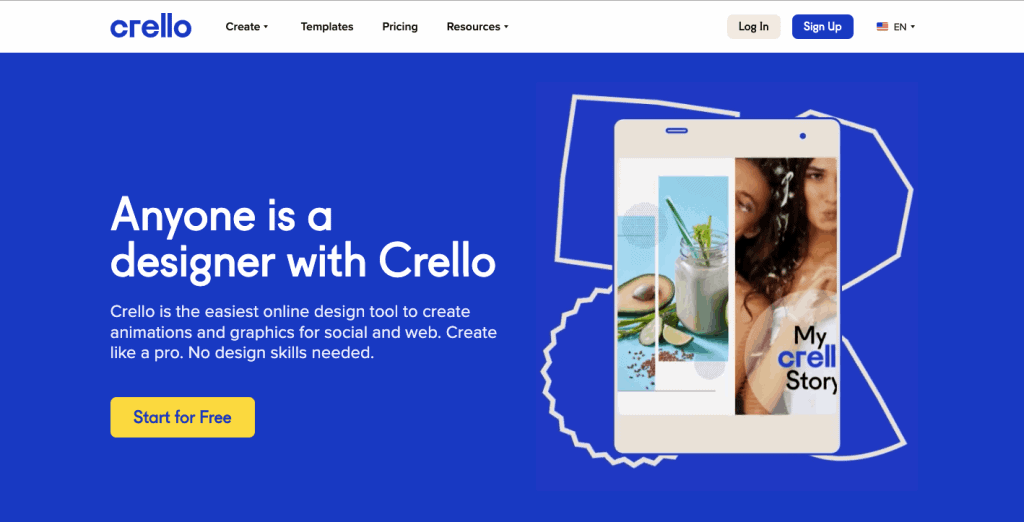 Crello also contains a large number of templates for creating graphics for many different types. This includes template designs for social networks (including specific formats for Facebook, Instagram, Twitter and more) business cards, posters, flyers, postcards, invitations, etc.
You can choose a template to customize it to your own to make a quick design. Alternatively, you can also start from scratch with your own images or by searching one in the integrated Crello library that contains millions of photos, illustrations, and stock icons online, both free and paid, and for less than a dollar.
3. Adobe Spark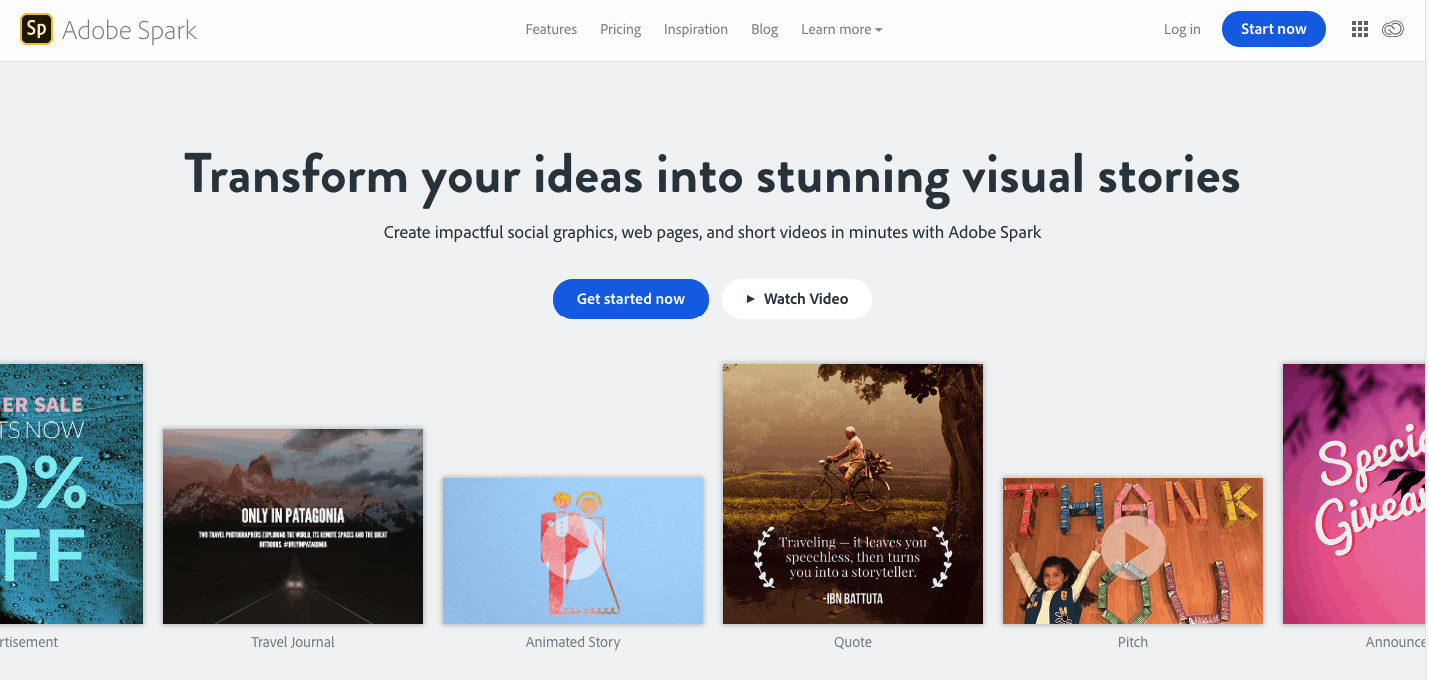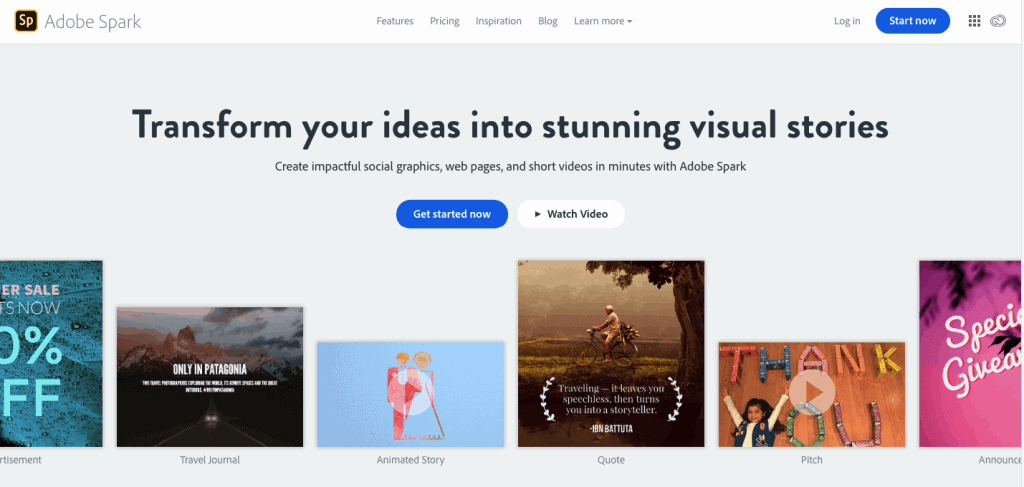 Adobe Spark post helps you transform ideas into incredible and spectacular visual stories. It is the perfect app to create a post for social networks. It is a free application suitable for small businesses, marketing professionals and students. Through this application, you can create visual content with a professional appearance.
Highlighting your content from the number of contents shared online has never been so easy. With Spark Post, you only need to choose a photo, add the text and apply the design filters or animations to immediately stand out from the crowd. It will help you manage the image of your networks like a pro. But personally, I feel it's a little difficult for those who have no previous knowledge of graphic design.
4. DesignCap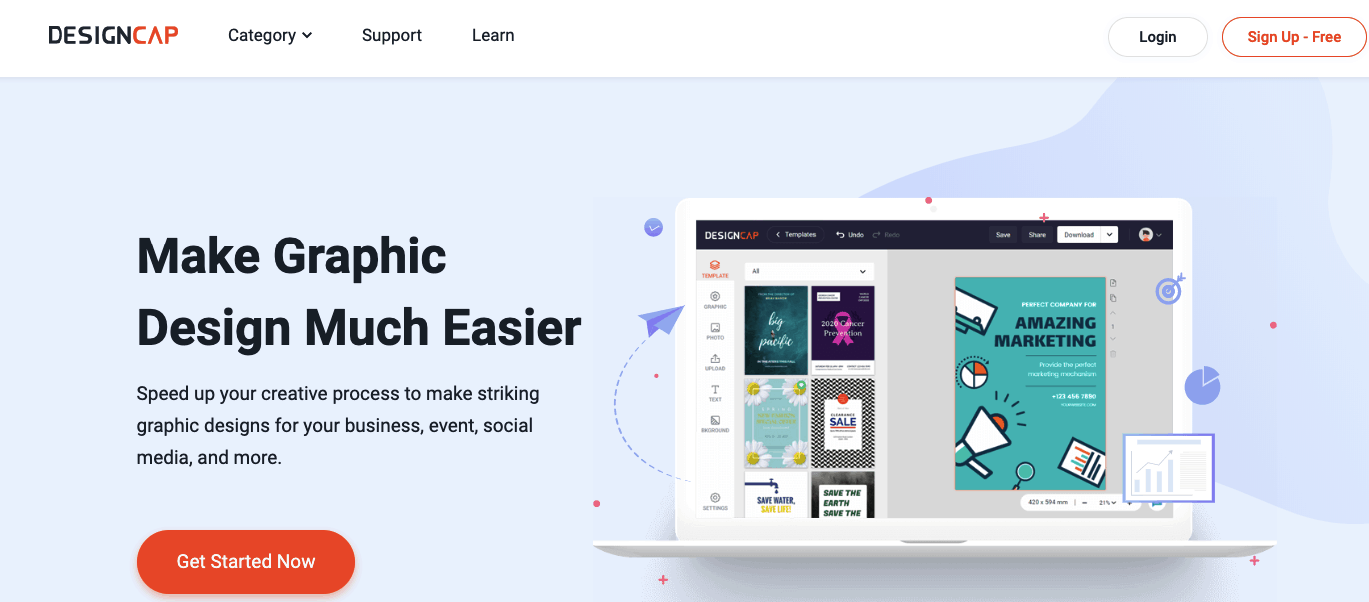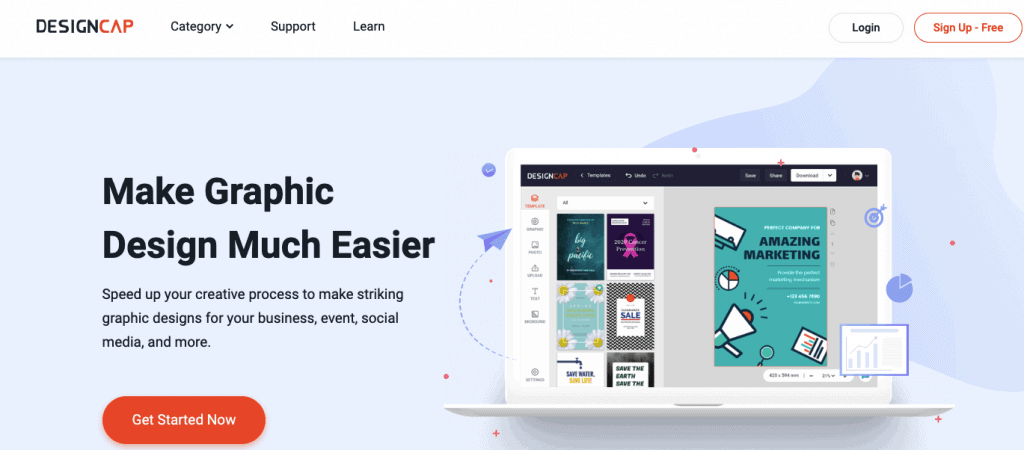 DesignCap is another free tool for creating online graphic designs with only a few seconds. This tool offers a quick and simple way to create Infographics, YouTube channel arts, Facebook covers, Instagram posts, posters, flyers, cards, invitations, and other amazing graphic designs for small businesses and website owners. With the thousands of professionally designed templates, millions of stock photos and elements, a wide selection of preset text styles, modules & backgrounds, users can easily handle their designs like a pro. Even if you don't have any design ideas or never designed an image before, DesignCap will enable you to create works quickly.
In particular, I highly recommend it for infographics, since it allows you to create interesting and informative infographics by simply selecting a template, adjusting its layout with many art resources I mention in the former paragraph, saving it for any use. In this part, you can check its modules to simplify your design process.
5. FotoJet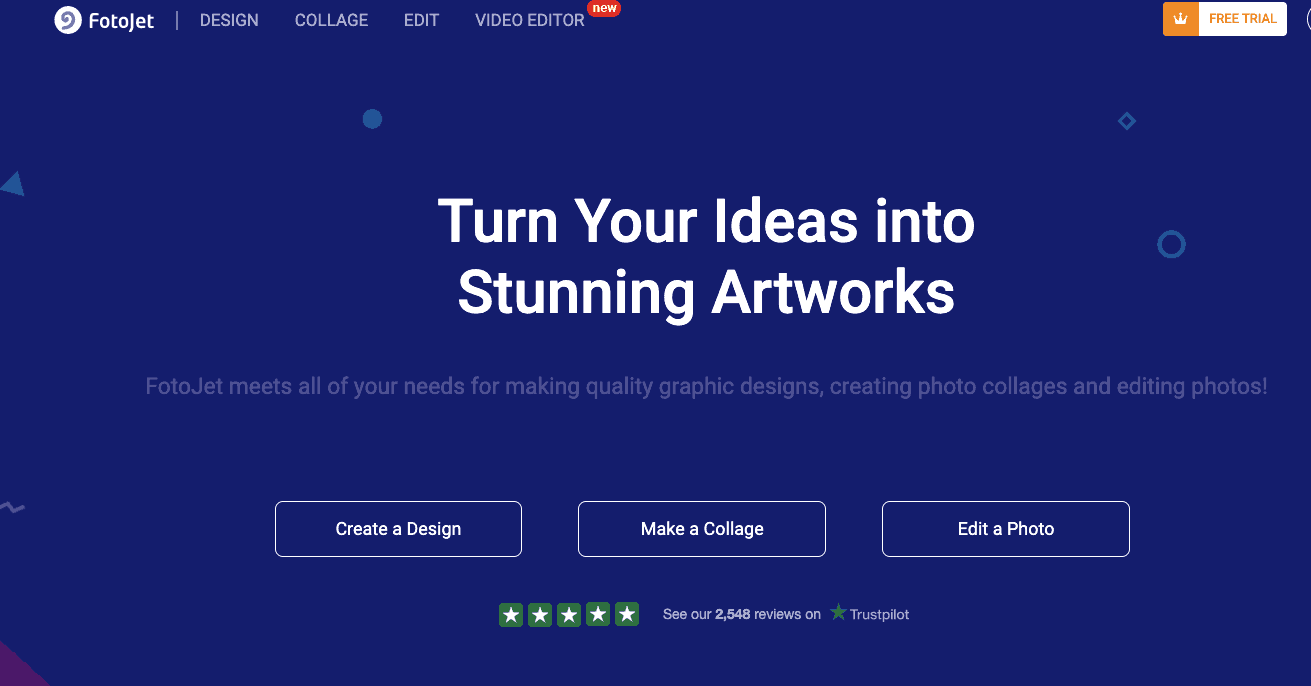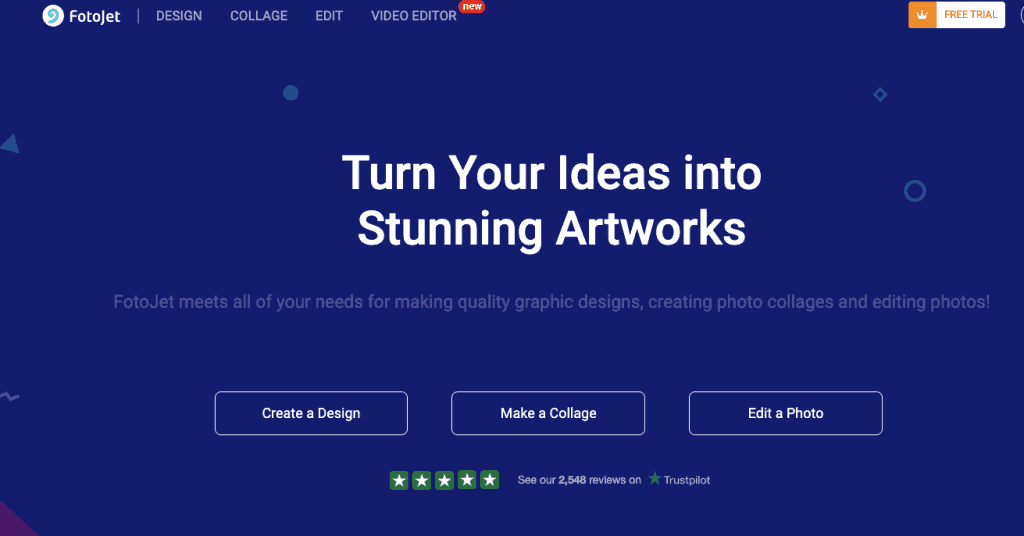 FotoJet is yet another free online tool for photo editing, collage making as well as photographic is released by PearlMountain Limited. It is recognized for being top-notch.
Upon entering the web, on the right side is the menu that includes editing photos with features to cut, resize, rotate, increase or decrease the size of the image and change both the color and exposure of the photo. There are different overlay effects and colors with the advantage of being able to graduate their intensity, frames, texts, and stickers. The second option is to "make a collage". Here you can upload all your photos into the photo list and fill the collage templates at one time. It's very quick and easy. The last option is what I want to talk about today creating a photographic design.
FotoJet Graphic Designer is pretty easy to use than Canva so you don't need to be an expert in design. It will help you create all the designs you want with a wide variety of templates for different topics and themes like cards, social media arts, posters on different occasions like weddings, birthdays, parties, graduations and much more.
Well, that's our recommendation list of free online graphic design tools. So, which one do you like using? Share your interest in the comments section.
---
This is a guest post contributed by Candy Rora from Designcap.