Logitech International, A Swiss provider of Personal computers and Mobile peripherals, is celebrating its second annual "Work From Home Week" initiative with a hashtag #WFHWeek 2018 starting from 8th October and will be till 12th October. Logitech recognizes 10th of October as Global Work From Home Day. On this day, the company will encourage its employees to work from home. The primary intent of the initiative is to highlight the benefits of working from home.
Are you surprised how working from home week will benefit the company, employees and the world?
Sumanta Datta, MD and Cluster Head, India, Indonesia & South West Asia, Logitech said that employees in South West Asia and countries above mentioned will be encouraged to work from home. The initiative will not only benefit the company or employees but reducing the burden on public transport and ultimately reducing the release of CO2 but also will improve the world with lower carbon emission. They are also encouraging their partners to join in this initiative.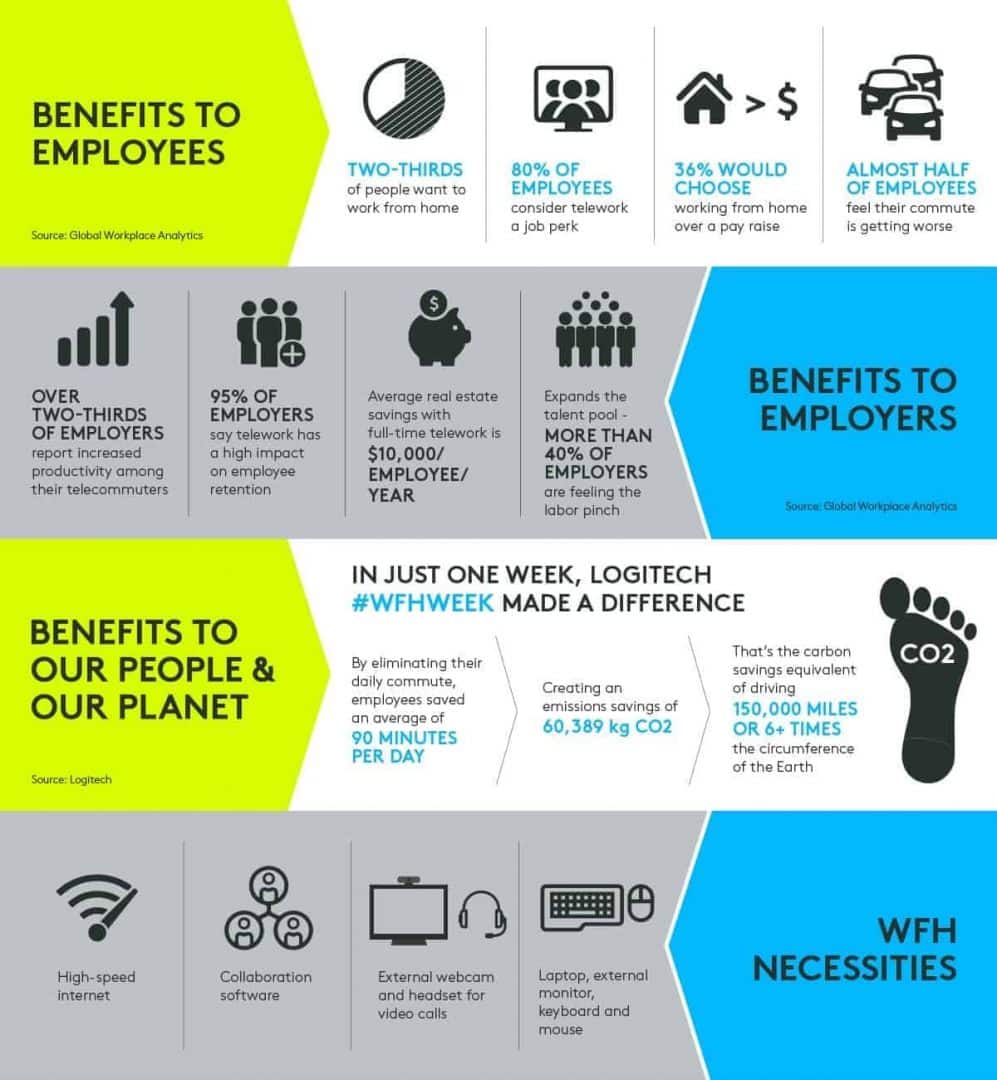 Logitech Work from Home week Metrics 2017:
Last year in 2017, Logitech saved more than 60000 kg of CO2 emission by working from home. It amounts to nearly 250000 kilometers of card driving saving carbons layer of six times as to the earth. This Work from Home initiative not only kept the planet from pollution but added to the productivity of employees. Employees saved 90 minutes of their daily routine adding to the richness and benefiting the company as a whole.
How is Logitech going to solve Technical issues while employees work from home?
Working from home is always a buzz word we heard around from different associates working in many organizations. However, we also tend to hear about the challenges employees face while working from home. Logitech came up with innovative products to solve these issues. During the #WFHWeek 2018, Logitech employees will be operating through Logitech's new the range of webcams and conference cameras (conference-cams) including Logitech BRIO and Logitech MeetUp and other intuitive products for seamless working to ensure 'its business as usual'.
It is quite exciting to know how these products work. We will keep you updated on how these products from the Logitech help in creating a difference for other employees to work from home seamlessly. Please share your opinions regarding #WFHWeek 2018 initiative from Logitech International.