Mercury, a brand of Kobian Pte Ltd, a popular name for making Power Supply Units, today announced the Pan-India availability of their True Power series power supply Mercury KI250PPS PSU. This PSU is one of the few power supply units available for the SOHO market with an in-built surge protector.
Mercury KI250PPS PSU Specifications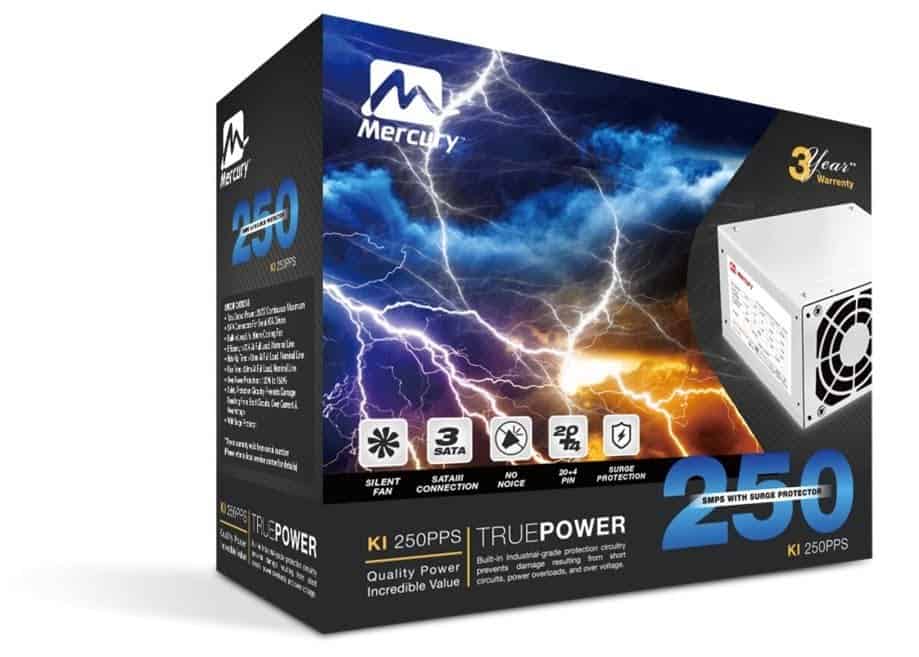 KI 250PPS offers a high-efficiency design which helps to create less noise and true protection from short circuits, power overload or overvoltage issues and offers guaranteed 250 Watt of continues power. The PSU is especially suitable for home, office or small business users.
KI 250PPS comes with CB/CE/TUV compliant solution and designed to give the best in class performance and great value to the users. While in full load it offers more than 70% efficiency and the PSU has 80 mm fan for maximum airflow at lower RPMs. For maximum utility, the PSU comes with 3 * SATA support in addition to other port support too.
Mercury KI250PPS PSU Price and Availability
The Mercury KI 250PPS PSU is already available through Kobian network of authorized dealers and has a price tag of ₹999.