The selfie fever is one, after Sony now Nikon announced a new selfie camera.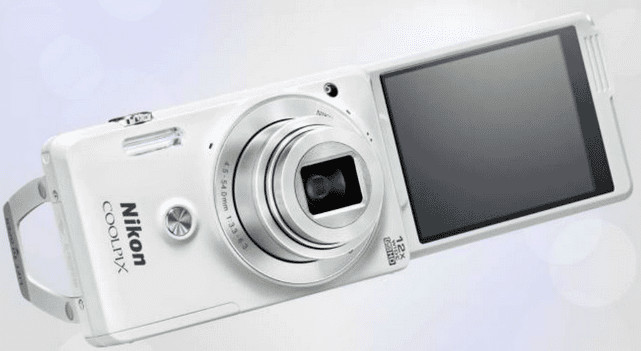 The selfie trend is viral for quite some time and earlier it was limited to smartphones, but now looks like the trend is also taking over the camera makers to create some products which are dedicated to taking selfies. Earlier, Sony released a selfie camera which looks like a perfume bottle.
Now camera giant, Nikon is also following the trend and announced Coolpix S6900 camera which is a 16 MP CMOS sensor and 12X optical zoom, also there is wide angle coverage for group photos. There is a built i stand so that you can put it somewhere and capture photos using hand gestures.
Nikon has added 33 built in affects for this camera, also there is a quick 9 shots mode which will take 9 shots continuously and will make a photo booth like effect. There is a collage mode and also a glamour mode to touch up people's faces. The new Coolpix S6900 also has NFC pairing and WiFi sharing features, allowing you to quickly share the images that you take.
This camera is not for professional photographers at all, it is mainly aimed towards social networking and selfie freak people and it will be priced at around 20K INR. The camera will be up for sale from Sep 23.
Also read: First impressions: Opera Mini Beta for Windows Phone