Windows shook the market with their announcement to provide a free update of Windows 10 (initially for the Chinese pirates), and taking it two steps further, they announced that their latest OS released as an 'Insider' preview in Q4 of 2014, will be available for free to currently valid (official) Windows 7 and 8.1 devices (along with the devices you already own, viz. your PC/laptop which runs Windows 7/8/8.1 authentic, or otherwise).
Writing an official release post in the Windows Blog, Terry Myerson said that Windows 10 is nearly ready for release after feedback and testing of over four million Insiders (users of the Windows 10 Preview), and will be available for free to all current Windows users, repeating what he said earlier this year in a telephone interview with Reuters.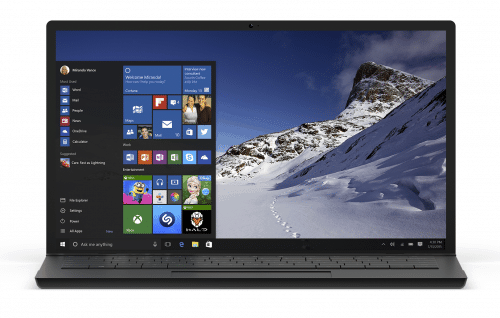 Encouraging users to do Great things with Windows 10, his target audience the current 1.5 billion Windows users, he said "With Windows 10, we start delivering on our vision of more personal computing, defined by trust in how we protect and respect your personal information, mobility of the experience across your devices, and natural interactions with your Windows devices". Also, for enabling a synchronous experience, Windows 10 supports the widest range of devices including Windows PCs, Windows tablets, Windows phones, Windows for the Internet of Things, Microsoft Surface Hub, Xbox One and the upcoming Microsoft HoloLens.
Perhaps the one thing users missed the most with the Metro UI introduced in Windows 8, was the Start Menu. After quite a lot of users voiced their dissent on the internet over the decision to remove the widely familiar Start Menu, Windows has decided to bring it back. Windows 10 is said to be faster than ever before with quick startup and resume, something similar to what we've been subject to, in Windows 8 before. The OS includes Windows Defender by default for free anti-malware protection, but where do we see it stand pitted against the giants of Avast, AVG, etc? Windows seeks to be the only platform that's going to deliver free security updates for the lifetime of the device (by which we also expect them to provide free security updates to other devices as well).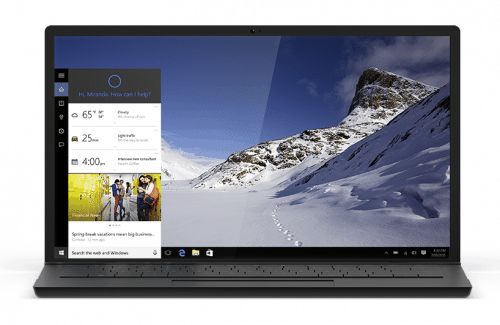 Cortana, the personal voice assistant, Microsoft's spin-off as a competitor to Apple's Siri and Google's GoogleNow, will be built into Windows 10 for providing the "Cortana Experience" across both PCs and Smartphones.
Though the internet widely hates Internet Explorer, Microsoft seeks to undo that, taking significant steps in the direction, introducing Microsoft Edge (Codename: Spartan) which hopes to compete against the browsers we've all used and loved by providing some additional features, but time will tell if its' going to be worth it.
The Microsoft Office Suite is said to have "universal" applications, Microsoft's take at having the same (or similar) user interface spread across all the devices. OneNote and Outlook are included with Windows 10 at no additional costs. Since the Microsoft Office Suite is going to be one of the major revenue providers (Windows 10 is for free, remember?) we expect them to make the best of it.
The Xbox Live and the integrated Xbox App with Windows 10 will provide game streaming capabilities, and users can expect performance improvements with DirectX12.
Microsoft is also updating its inbuilt applications for Photos, Videos, Music, Maps, People, Mail & Calendar because, well… MusicBee, VLC, you get the idea.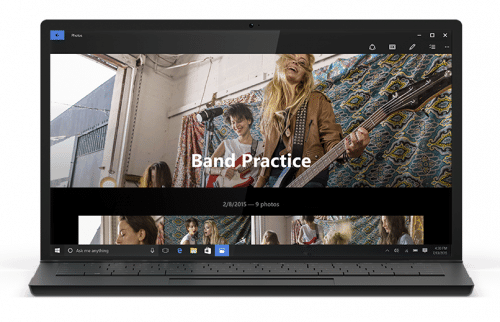 Windows Continuum for a synchronous experience across devices, is being introduced, where a Windows phone can be plugged into a monitor, and used as a PC.
Microsoft's take at security, Windows Hello now includes face, iris and fingerprint detection (well, took them long enough).
Finally, Windows Store supporting a broad range of payment methods, for all your apps. Reminds you of Canonical's Ubuntu Software Center? We are hoping it looks better.
You can watch all those features in the following video:
The initial release will be available for PCs and tablets with updates for Windows Phones dropping in soon later. We just wish that the update process is as hassle-free as the reservation for the free copy of Windows 10 is.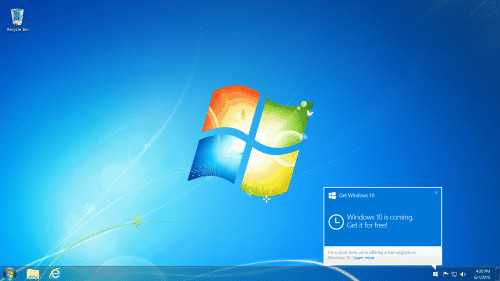 Finally, quoting Terry,
"We are designing it for you, so you can be more secure, more productive, have more fun."
Gear up for some change!