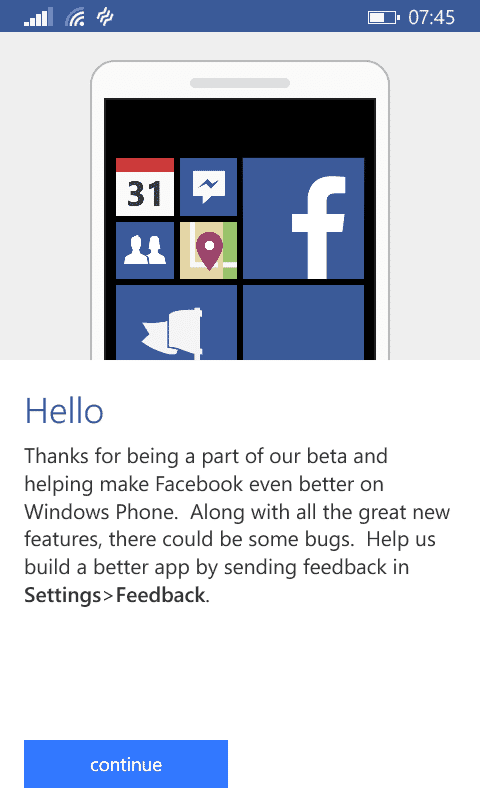 It had been many days since there rolled out an update for Facebook app on Windows Phone, but now, a beta preview has rolled out for Windows Phone. And the update is looks great and also, it works great with smooth lag free scroll and lots of improvement and bug fixes. And the best thing about the app is Messenger integration, which let's you keep a track of all your messages and chats and let them access via messenger from right within the app, no matter if you're going through the news feed or making some comments, you will always get a Messenger notification at the top right corner of the app.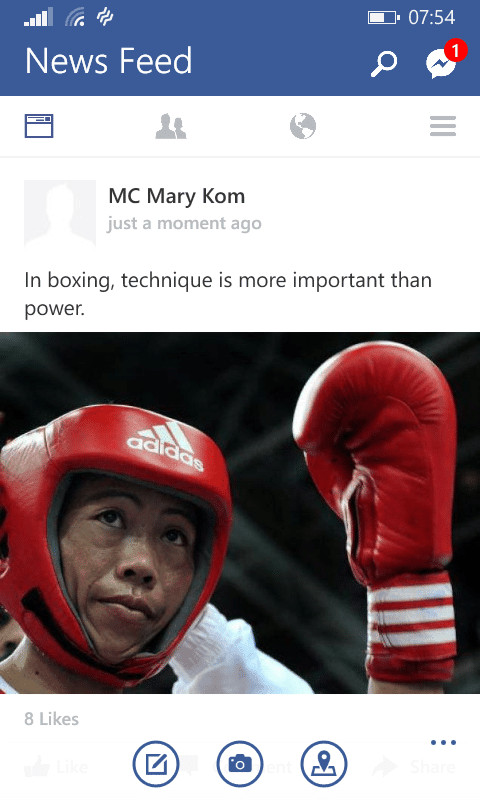 That's one of the great features. Other additions are – Post details and bug fixes.
The UI is much more cleaner and easy to access. If you have a huge phone, you don't need to try hard to make your thumb reach the top to post a status or photo or even for a check-in, those are placed at the bottom. Though I expected that facebook will add the cativity feature like other platforms so that people can post their activity or emotions right for the app, but looks like we will have to do that via UC Browser for a couple of days, till this feature gets added ion the future updates. The UI is brighter and you just need to swipe left or right to switch between News Feed, Friend Requests and Notifications.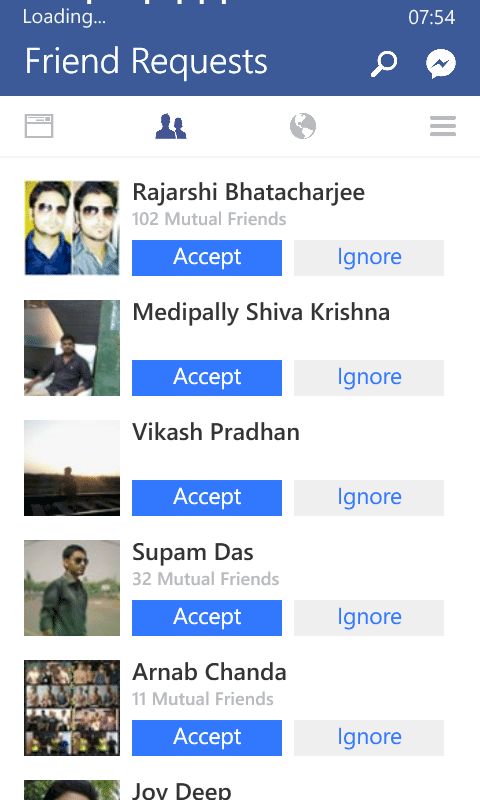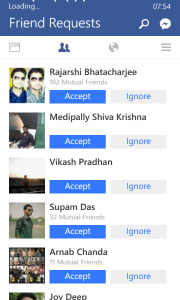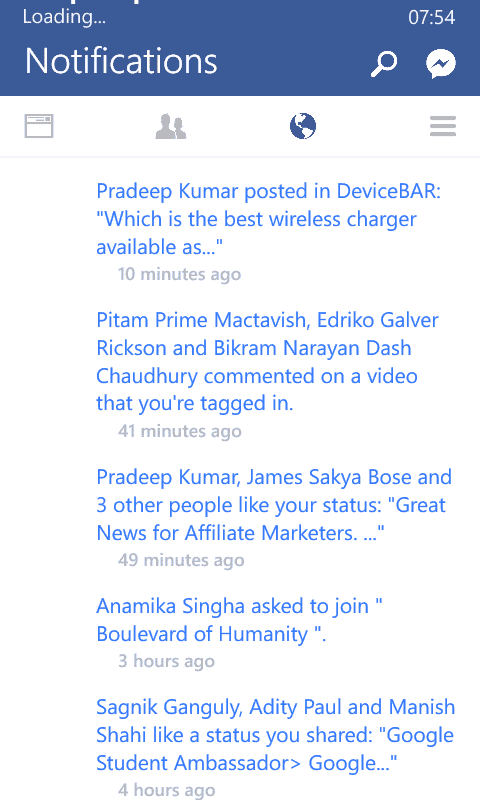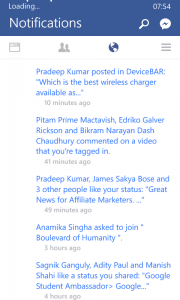 You can see the friend requests and also the notifications, just with a swipe and also, the search and Messenger options are always active, so that whenever you like to search anything you can do it from anywhere in the app and you don't need to worry about the messages anymore, because as soon as a message arrives, there will be a '1' symbol near the Messenger icon and more the number of messages, the number will keep increasing accordingly. There is also a notifications for new posts with a number at the left so that you never miss any update. You just need to shake your phone once for updating the news feed.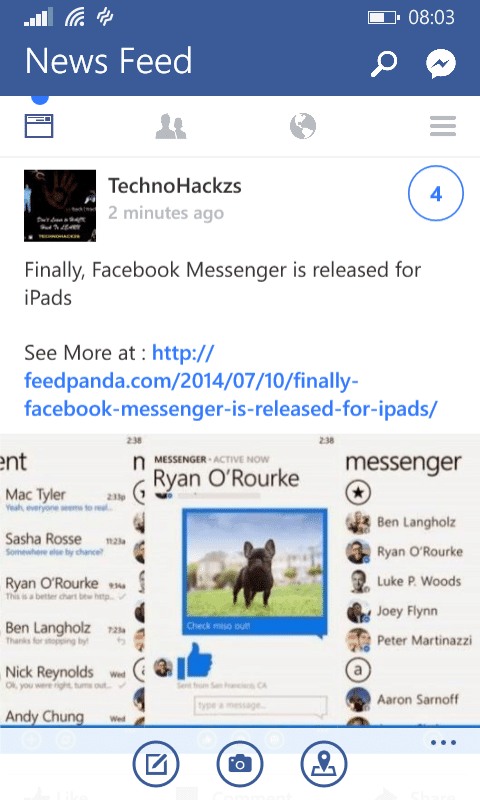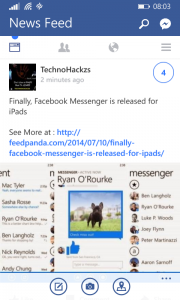 Sill stuck at the old Facebook app? What are you waiting for? tJust download it now from the Windows App Store and enjoy an all new Facebook experience on your Windows Phone. Download from