Xiaomi Mi3 is finally released into Indian  smartphone Market through Online store Flipkart.com. Now it is time learn about the CWM Recovery and  rooting process of Xiaomi Mi3 and installing of custom ROMS, as to customize it to  experience a whole new smartphone look of Xiaomi Mi3. As per our Xioami Mi3 review, we posted  the   top 10 reasons to choose the Xiaomi Mi3 smartphone.  but you should not miss to read the Top 5 facts of Xiaomi Mi3 before continuing to install CWM Recovery in Mi3,
The most important thing to remember about Xiaomi Mi3 is it is "Root ready". It means, we  just need to enable the "Root permission" from recovery. To enable this Function in  Mi3,  we need to flash "CMW Recovery" into the root directory of the smartphone "Xiaomi Mi3 " . Mi3 is one of  few smartphones that is using rooted UI while you are still enjoying warranty with it.
How to Root Xiaomi Mi3?
Here are the Step by Step process:
1. Download and flash latest Developer ROM from here: download Developer Rom for Xiaomi Mi3
After flashing the Rom, restart Xiaomi Mi3: G

oto Security->Permission->Enable Root permission.
How to install CMW Recovery into  Xiaomi Mi3: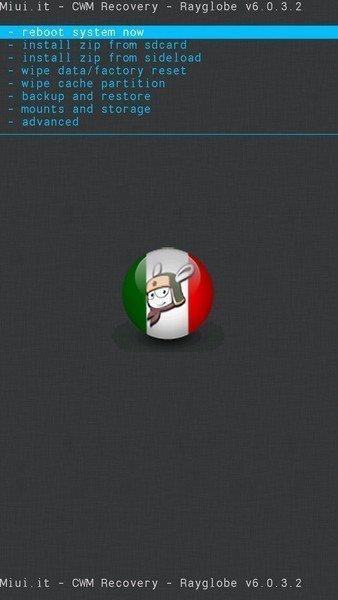 ClockworkMod recovery is a special boot mode that gives access to administrative functions, such as installing the base firmware (ROM), making backups, and performing a 'factory reset'. .
Features:

install zip from sdcard or sideload into system1 or system2

backup system1 and system2 individual or together into one package

much choices of where you want to restore backups to

mount and format system1 or system2

fix permissions on system1 or system2

set bootmode to system1 or system2

automatically checks for install-recovery.sh on both systems and asks you if you want to delete them

TrueDualBoot

TrueDualBoot notes:
Enabling or disabling TDB will completely wipe your data-partition. Once enabled your data partition will be VIRTUALLY split which means that both systems together can use the full space of the data-partition.
There are some things which will break TDB:

everything which removes CWM(like Xiaomi Updater App's live install)

ROM's which don't support mount_ext4.sh (I did not see any ROM without support yet)
Installation Notes:
Download recovery-signed-***.zip

Copy the file  in the root directory of your sdcard

Use updater installation from settings/info
[button color="white" size="medium" link="http://d-h.st/zAe" target="blank" ]Download Custom Recovery for Mi3[/button]