At one point in time, we all wanted to buy the GoPro Action camera when it was announced but changed plans as it was quite costly. Later, there were several other brands which launched the cheaper versions of their equivalent GoPro action cameras, but nothing could come near to the quality of shots taken by GoPro cam. But here's something that's going to put a smile on your face. Seabird is definitely not yet another GoPro copy but does everything that an action camera does, and the best part is it doesn't put a hole in your pocket.
Like the GoPro action camera, the Seabirdcam is able to record videos in 4K at 30fps. To produce such quality shots, it's equipped with a 13MP f/2.6 Sony IMX258 sensor. As the name suggests it's an action camera, we'd be using it in different conditions like swimming, diving, biking, etc. In order to shoot perfectly without blur or shaky, the Seabird Camera has 6-axis gyros for stabilization. It also has Lens Distortion Correction technology that corrects the distortion in real-time.
Seabird Camera Key Features:
Powered by HiSilicon HIS13559
Equipped with a Sony IMX258 sensor, 12MP f/2.6
Video recording @ 4K, 30fps | Slo-mo @ 720p,120fps
FOV – 155.5
6- Axis Gyros Stabilization
1000mAh Li-Po battery | 90 min recording @4K/30fps
Expandable storage – up to 128GB [TF card U3]
Wi-FI remote control – view the live footage @720p
Master control via application
Available in 4 colors – Green, Black, Orange, and Blue
With all these features, Seabird let you take stunning shots for a maximum time and doesn't let you down even when the battery is down. It has the ability to shoot even when it's getting charged. One another thing worth mentioning is the time-lapse shooting. The footage shot on time-lapse mode is actually compressed and sped up version of a standard video which is of high-quality. There are some other modes worth mentioning like long exposure, continuous shot, etc.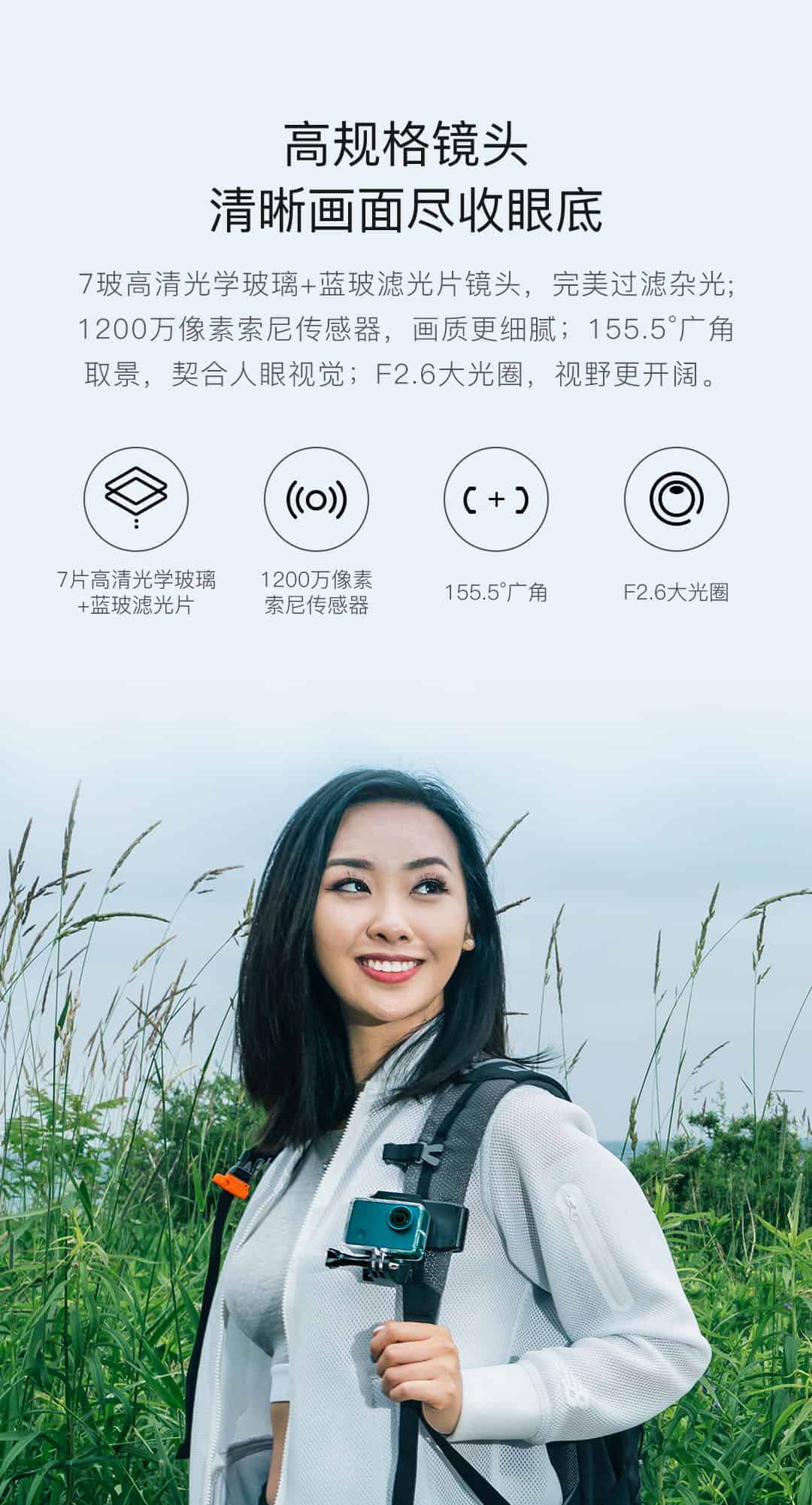 As I said, the main difference the Seabird camera makes with the GoPro action camera is the pricing. The GoPro Hero is the most affordable action camera which starts at $199.99 whereas the high-end goes beyond $600. When it comes to the pricing of Seabird camera, it's not even close to the price of GoPro Hero. As to keep an aggressive pricing, the team behind Seabird Camera has launched this campaign on the crowdfunding portal – IndieGoGo and the perks are as follows –
As an early bird offer, you can get the Seabird Camera for just $89
If that gets over, you can buy the Seabird camera for $99
Along with a selfie stick as well as the protective case, you can get it for $119
The final perk is Floating Rod Pack which consists of seabird camera + waterproof case + a floating rod, and you can get this perk for just $128
Isn't the pricing pretty affordable, and at the same time, very less compared to the GoPro action camera? Indeed, it is. So, if you wanted to buy an action camera, I'd recommend you to keep Seabird Camera as your primary choice, and the reason is pretty obvious, and I believe you know it.