Not just me, everyone cleans their glasses using a wet/dry wiper depending on the type of dust accumulated over it. But does it really clean the dirt out of it? Well, the Geeks behind Smartclean Vision.5 doesn't agree to that. Though you wipe your glasses, the oil smudges, dust, etc. will settle on glasses frames, nose pads, hinges, etc. So, just by wiping your glasses don't really mean they are clean and hygienic. That's why they came up with the concept of a portable ultrasonic cleaner called Smartclean Vision.5.
Before I share how it works, let me take you a year back and remind you of 'Nival Portable Washer' which uses a similar technology. Inside Nival, there's a transducer which produces strong vibrations that agitate the water, thereby producing cavity bubbles. These cavities get settled down on dirt and pop out to remove it. Likewise, the Smartclean Vision.5 uses the same working model but in a different way. Here it produces a 45KHz of ultrasonic vibrations which agitates the water, thereby producing numerous (cavitation) bubbles. These bubbles travel all over the water and bursts-out to create shock waves which remove dirt, oil smudges from glasses.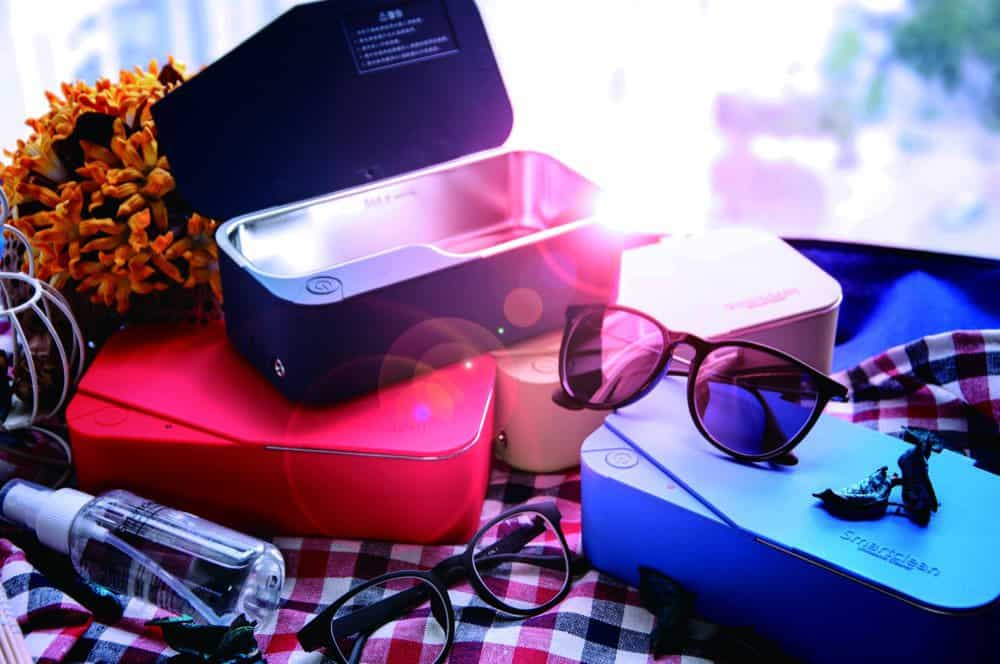 Doesn't that sound professional cleaning used in Optical shops? Yes, it is! Also, it's how most of the medical devices are cleaned, but the main problem here is these ultrasonic devices are bulky and costs a lot. This is where the Smartclean Vision.5 makes a difference. It is portable, weighs just 410gms, and produces 45KHz ultrasonic vibrations which don't impact your glasses. Here are a few more handful of features of Smartclean Vision.5 –
Smartclean Vision.5 Features:
Lightweight & portable
It's made of stainless Steel [SUS304]
Produces 45KHz of ultrasonic vibrations
Auto-turns Off after 5 minutes
Cleans glasses in just 2-3 minutes
Need tap water and nothing more
Besides cleaning glasses, Smartclean Vision.5 can also be used to clean watches, jewelry, earrings, razors, etc.
The team behind Smartclean Vision.5 has an experience of over 10 years in the ultrasonic technology field and I'd say this a good attempt from them in giving a portable cleaner that makes you more hygienic. So, what's the price? Well, one Smartclean Vision.5 costs just $66 and it is available in Navy Blue, Sharp Red, Light Green or Sky Blue color. That sounds very affordable for a professional cleaning device, isn't it?
They have already finished the mass production and are ready to ship it. But to get started, they need our help and so launched a crowdfunding campaign on IndieGoGo. So, here's your chance to get a professional cleaning device at a cost-effective price, and all you have to do is back the campaign and get one Smartclean Vision.5 for yourself.