Sony bringing a new gadget to selfie lovers, it's Sony selfie camera, it looks like a perfume bottle but no perfume inside , well it's a selfie camera used to take selfies and it's another initiative from Sony this year!
Taking selfies is now a social trend an especially teenagers like taking selfies wherever they go, whatever they eat and whatever they do. Now, one of the high end camera makers Sony is going to take this trend to a whole new level. Sony unveiled their new product, Sony Selfie Camera which looks like a perfume bottle and easy to carry around.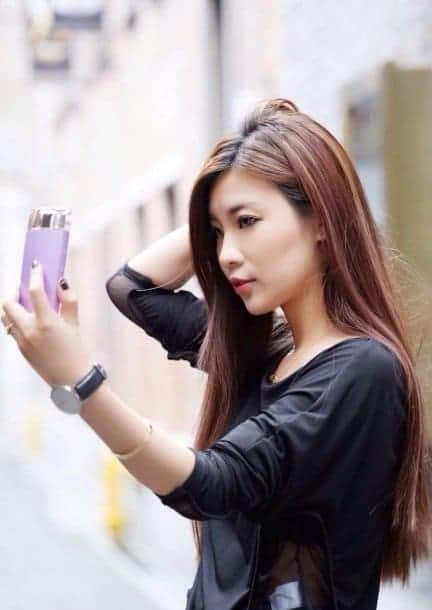 Forget about those bulky DSLRs or Cybershots, this little camera fits easily in your bag or pocket, but it's not weak in terms of power or imaging capability. Named the Cyber-shot DSC-KW11, it has a "Beauty Effect" mode that can improve the appearance of skin tone and smoothness. It also has "eye widening" and "face slimming" options so that users can tweak their appearance in photos.


The "cap" of the bottle is a wide-angle 21-mm lens that can swivel 180 degrees for easy self-portrait pictures. Its 19.2 megapixels Exmor RS CMOS sensor is claimed to capture the finer details of your shot and its pretty usual, a 19.2 MP sensor will be enough for taking selfies at least, and also the finest details in your or your surroundings.  Also, it has a new Flick Touch shutter which is a totally new feature. It lets users set up a self-timer by just tapping and flicking their finger towards the wanted delay timing and number of images on the screen.  It also has Wi-Fi an NS for easy sharing with your smartphone an remote control enables to control this camera with your smartphone or tablet an it has also got a 3.3 Type OLED screen. The Sony Cyber-shot TM DSC-KW11 comes in White, Pink, Green and Violet colors and would go on sale in Asia Pacific region from October 2014 onwards an will be priced at USD 855 or 51000 INR.
Also read: Top 5 alternative apps for chatting with your Facebook friends