Happy Friendship Day Folks! and I hope everyone is wishing their friends from early morning! We @iGadgetsworld had also started celebrating from last night as the team was actually builded with a beautiful bond called Friendship.
Figuratively speaking, There's nothing more important than gifts for friends:p. Most of us become friends with others' due to many reasons like considering their character, the way of talking, intelligence, caring towards other friends and yeah gadgets they own :p. Even gadgets also play a major role in building friendship. Me @90's used to hangout with my batch and went to one friends' house who had gaming station. Obviously his home is turned as our favourite hangout spot and everyone used to play multiplayer games :)
Good old days will never be back as everything's changed now. we're not in 90's anymore.Nevertheless it's just our innocence to fall for gadgets when we were in 90's. Sooner we realized what exactly is friendship when we came into adolescence. There's a huge difference between friendship in early stages ( school ) and the same friendship in high school. Literally everything changed in the way we talk with friends now. There's nothing cooler than late night talks with friends during college days and realizing how those chat now turned into memories.
Keeping those apart, it is not a tradition to gift a friend on friendship day but it is a token of gratitude to show that we still love them as the way we used to when we were in school/highschool/college or in office. Today I thought of writing the 5 best gifts for friends on friendship day but the actual story might be irrelevant as we belong to tech & Gadgets. So I slightly modified the idea and turned it into Top 5 gadgets you can gift your friends on Friendship day. Lets start the fun! :)
Top 5 Gadgets To Gift Your Friends On Friendship Day
1. A Virtual Reality Headset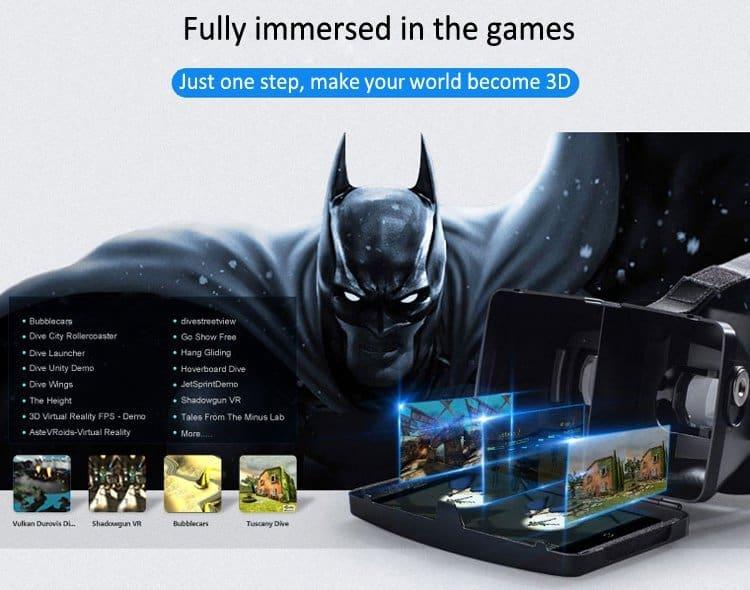 Virtual Reality is the emerging technology now, showcasing a different environment on how we watch the real world. Many companies have already released a custom-made VR BOX into the market and that to with affordable cost. Depending on your budget buy a VR Box and gift it to your friend.
Editorial Suggestions:
Amazon – Best Virtual Reality Deals
2. A GamePad
There're a wide range of gaming pads available now. Few of them are even compatible with smartphones and tablets. Even Xiaomi has released a gaming pad few months back. Choose wisely on which gamepad is more reliable and lasts more.
Editorial Suggestions:
Amazon – Top GamePad Deals
3. A PowerBank
Most of our friends use their smartphones a lot. You might have called them PhoneBug or PhoneAddict in many cases :p . This gift is for them . A powerbank will help them to recharge their batteries so they can continue in using their phones without thinking of battery drain :)
Editorial Suggestions:
Amazon – PowerBank Deals
4. A Portable Bluetooth Speaker
Sometimes there will be some occasions where you or your friend needs a speaker to dance :p . Mostly you might get scolded because of your phone's low sound or you might be scolding him ( literally abusing :p his phone) because of low sound. This gift is a perfect solution as it comes in handy on this situation.
Editorial Suggestions:
Amazon – Bluetooth Speaker Deals
5. A Smart Gear 
Preferably be a smartband for fitness. We all have a friend in the group who gives more importance for fitness. This fitness band will really helps them to monitor their fitness. Not only for him but also for other friends to stay fit :)
Editorial Suggestions:
Amazon- Fitness Band deals
Hope you liked our list of 5 gadget gift ideas for friends :) Stay updated by liking our page and following us on Twitter