ACs are expensive, big and bulky, consumes a lot of power and isn't portable. But, looks like we're moving towards a portable solution to cooling issues, sorry Bluestar, some folks, who are working on something since 2015, know how to make things cool better than you. I stumbled upon a multi-functional portable AC known as TOYCOOL. It is a portable AC for all your outdoor cooling needs, it's portable and it does other tricks as well.
TOYCOOL is so portable that anyone can carry it easily. It offers an integrated cooling solution, along with some other features – It works as a Bluetooth speaker, LED night light, charging station and mosquito repellent features in a package. There are 8 levels of wind adjustments for different levels of cooling. It has got a huge 30000mAh power bank and two USB ports so that you can charge your phone and tablet easily on the move.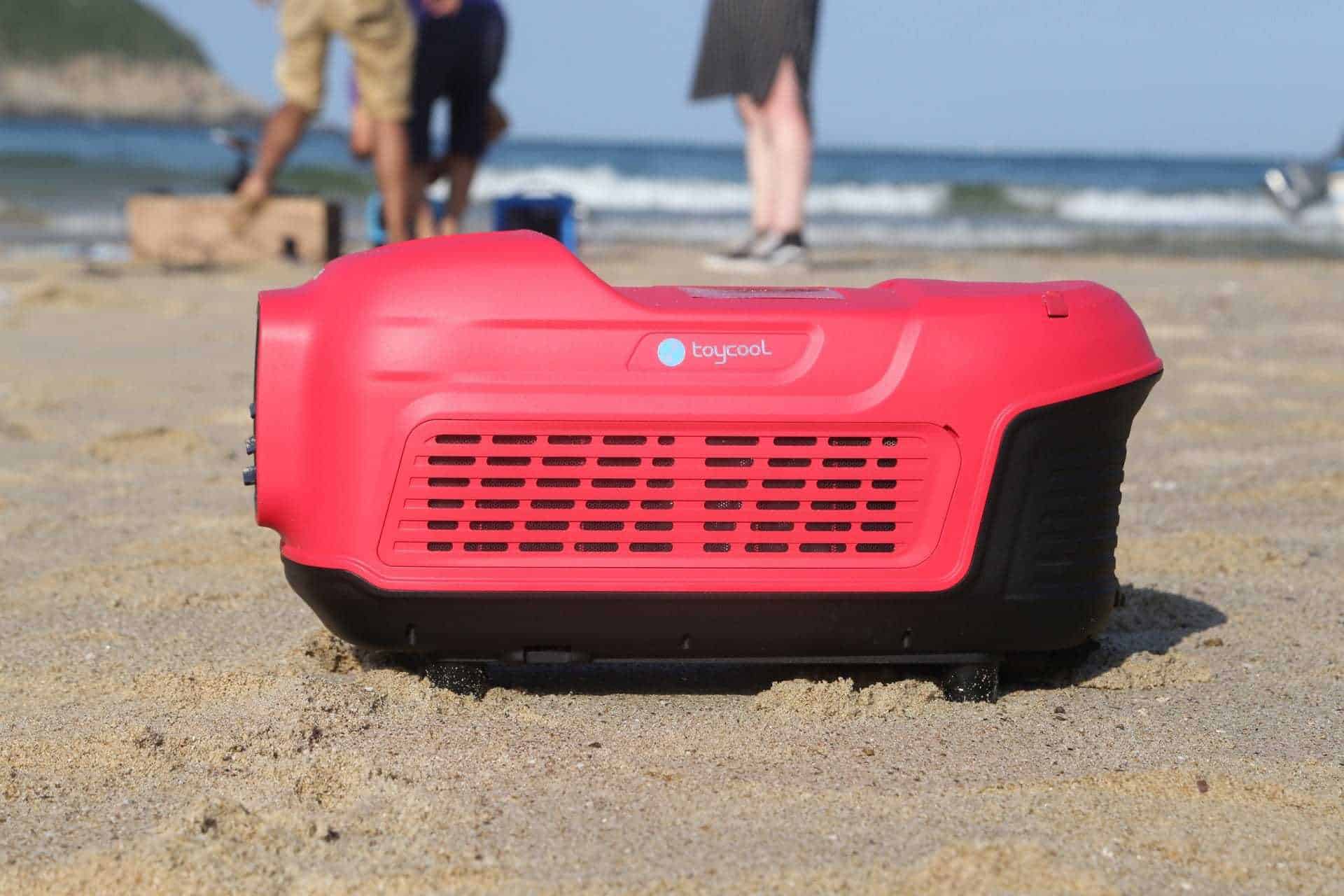 The Bluetooth Speaker onboard is useful for any kind of outdoor parties, tune into your favorite FM stations or play music stored on your TF card, the choice is yours. It also comes with a LED light and a mosquito repellent mat heater.
TOYCOOL AC is also capable of working indoors. There is absolutely no need of adding ice and water as it uses R134 refrigerant. Adding an exhaust pipe can also help you while you're using it indoors or in a tent to pull out the hot air.
How TOYCOOL AC works?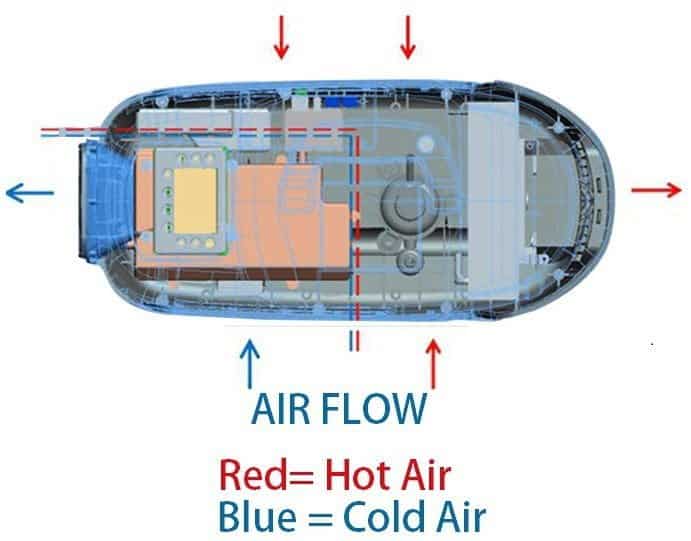 As I have already mentioned, there is no need of adding ice or water. The built-in mini compressor draws and compresses the refrigerant gas to a high pressure and temperature gas before it passes through the condenser coil and the air that brought in by axial blower passes through the condenser coil and take away the heat exhausted by the refrigerant. This process turns the high-pressure refrigerant into its liquid form. It then passes through the evaporator coil and takes away the heat of the hotter air that continuously brought in by the centrifugal blower, when its pressure drops. Then the cooled air is pushed out by the blower.
How to control everything in TOYCOOL AC?

There is an LCD display on it using which you can see the status of everything and control it. It can also be controlled using the remote provided.
When will TOYCOOL AC arrive?
TOYCOOL is raising funds via Indiegogo and as per the roadmap, they are right now hoping that it will be available to be shipped by the first quarter of next year.
If I back the TOYCOOL AC campaign, how much will I have to pay?
If you back them, you can get it for as low as $379 or if you want the TOYCOOL and battery combo, you will get it for $599. The price isn't affordable for everyone, neither this gadget is for everyone, but it seems like if it turns into a reality, it's not a bad deal either.
So, what are you waiting for? They've already reached 20% of their goal in just 1 day and heading towards a complete domination. Head over to the campaign to back now.