UC Web, the maker of world's most popular third party browser UC Browser is now ready to get deeper into Android optimization for which they have launched their new product UC Cleaner for Android smartphones.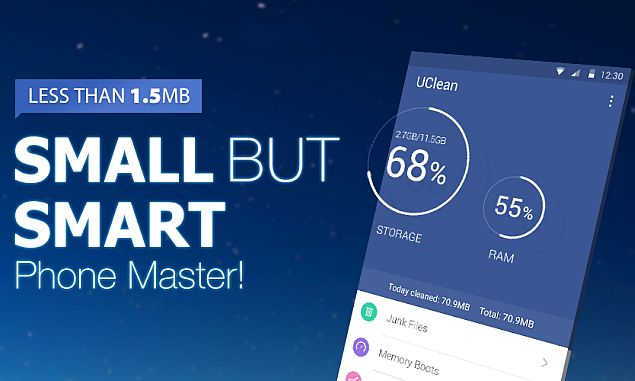 UC Cleaner has an extremely clean User Interface (UI) without any ads and UC Cleaner is also very compact in terms of size and it just takes 1.5MB out of your space.. It can free up memory (RAM) and close apps that slow down a device. Its Super Booster feature can also disable auto-start apps in non-rooted devices on Android 4.1 and later. This feature targets many devices that come along with pre-installed apps. UC Cleaner is able to analyze battery, data and storage usage and help users identify and delete resource-intensive, rarely-used apps and junk files that take up phone storage space. With only a few easy clicks, users can significantly speed up their devices.
Talking about the idea behind UC Cleaner, James Wong, Product Manager, UC Cleaner says, "As smartphones become ubiquitous, we are highly dependent on cleaner apps to manage usage. However, many Android cleaner apps themselves are large in size and resource-intensive, which is contrary to their original intention. UC Cleaner is compact in size but does not compromise on functionality. With UC Cleaner, we're taking a new approach to boosting performance while minimizing extra burden on the system."
You can download the UC Cleaner apps from Google Play. And we also look forward for opinions and reviews from people about the app.