A few days back Facebook made a change, that users can only chat using Facebook messenger rather than Facebook app but We all had those days when everyone could seamlessly use the Facebook Android App to access and browse their Facebook along with the ease of chatting with their friends using the in-built messenger. Everything was smooth and easy, the world couldn't be connected in a much better way. But Facebook like always came up with a "SURPRISE" which wasn't that pleasing as a "SURPRISE" should be!
Facebook decided to split its Messenger feature from the official Facebook App and decided to put a compulsion on its users to download an additional 13 MB app to JUST chat with our friends. Not having any other option, users were forced to download the App from Play Store and slowly slowly it became the 3rd Non-Google App to get 500,000,000+ downloads. Quite a feat I must agree but the agony towards this transition was quite evident with people trying to find ways to avoid or say "BYPASS" the download the new app for chat thing.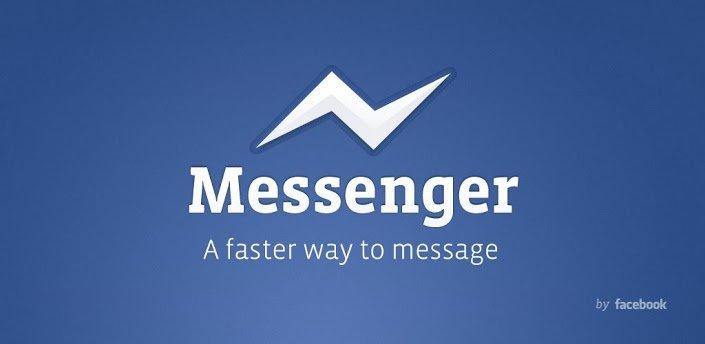 Today we at iGadgetsworld, have found a way to bypass the pains of using Messenger app to chat with your Facebook buddies. Though the method needs the App to be downloaded but that's it! You will no more have to open it.  Please note that your device must be and I quote "PRE-ROOTED" to successfully complete the method.
Make sure you have Facebook official app already installed in your android (rooted) smartphone
So are you ready? Here we go:
Steps to use Facebook App to chat instead of Facebook Messenger App
STEP 1: Download the official Facebook Messenger App from Play Store.
STEP 2: Download "TITANIUM BACKUP" or "DISABLE APPLICATION"  App from Play Store
STEP 3: Open Titanium Backup and give it ROOT privileges. Scroll down to Messenger App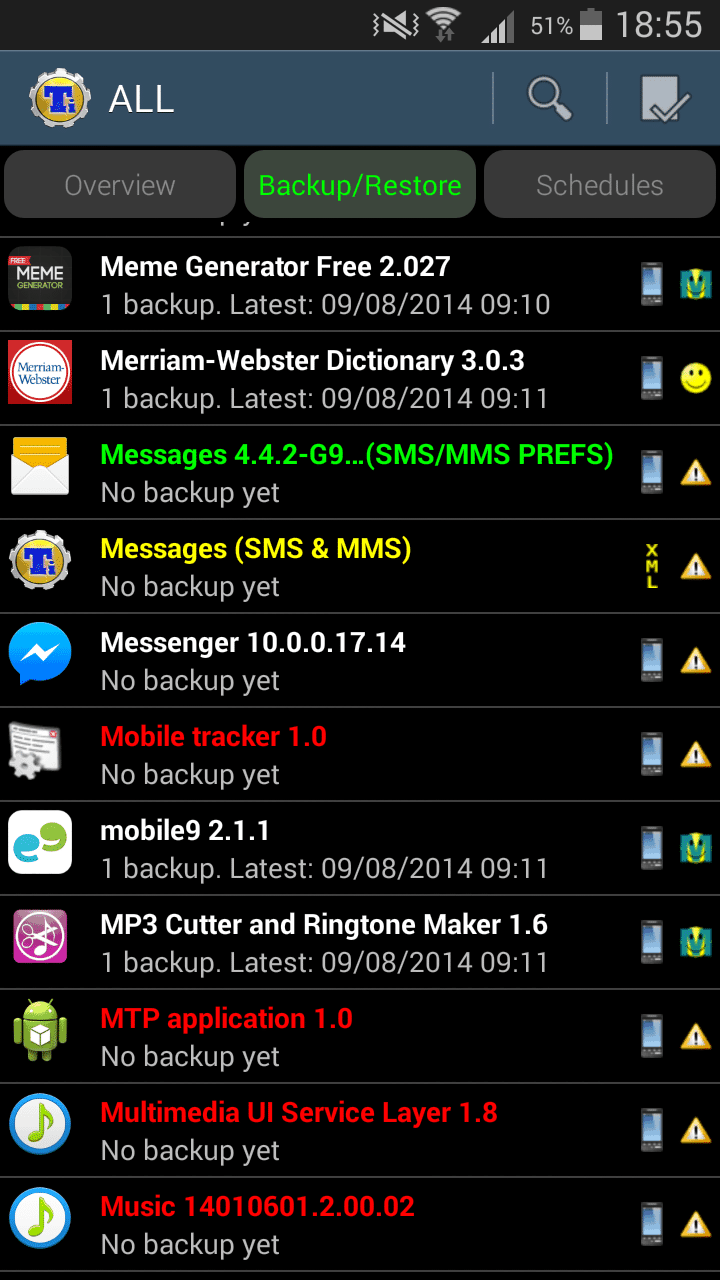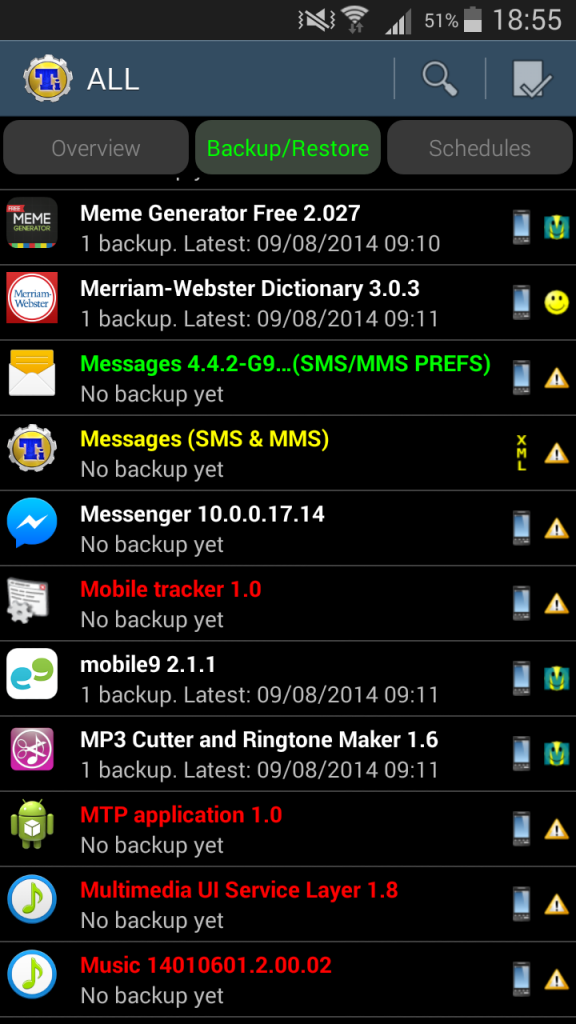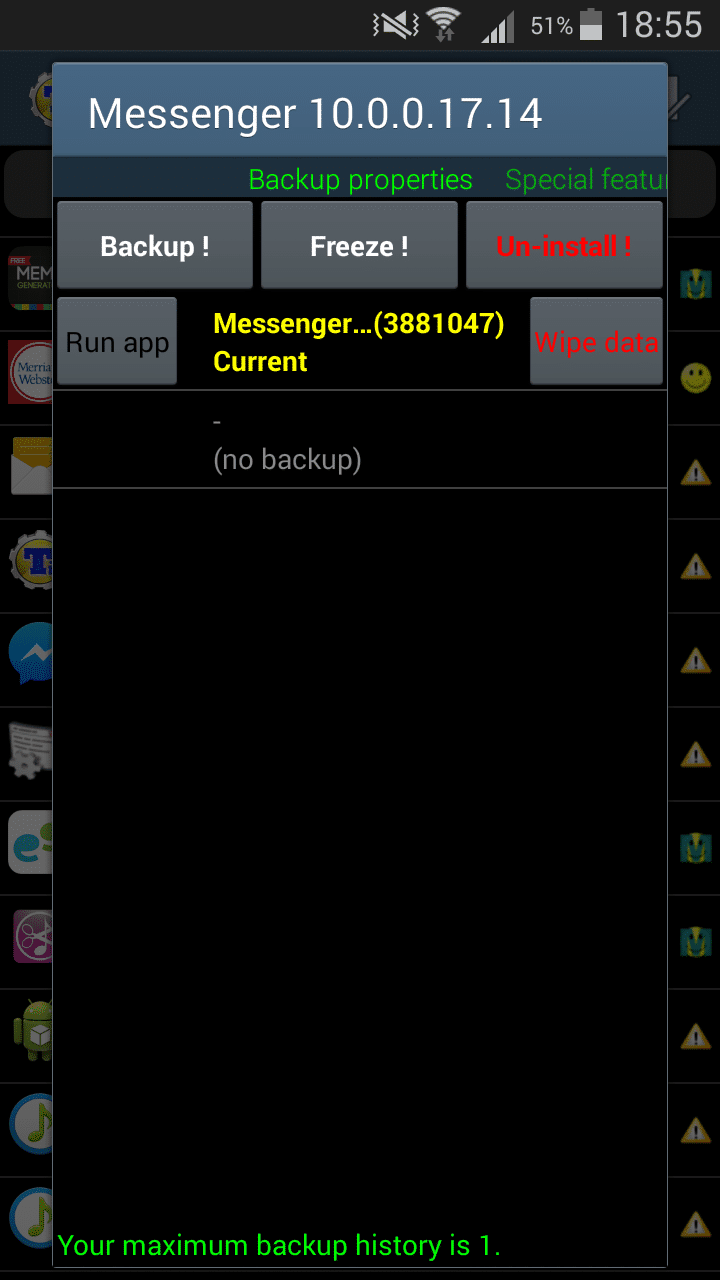 STEP 5: Once the app is freezed it will be highlighted in blue tint color.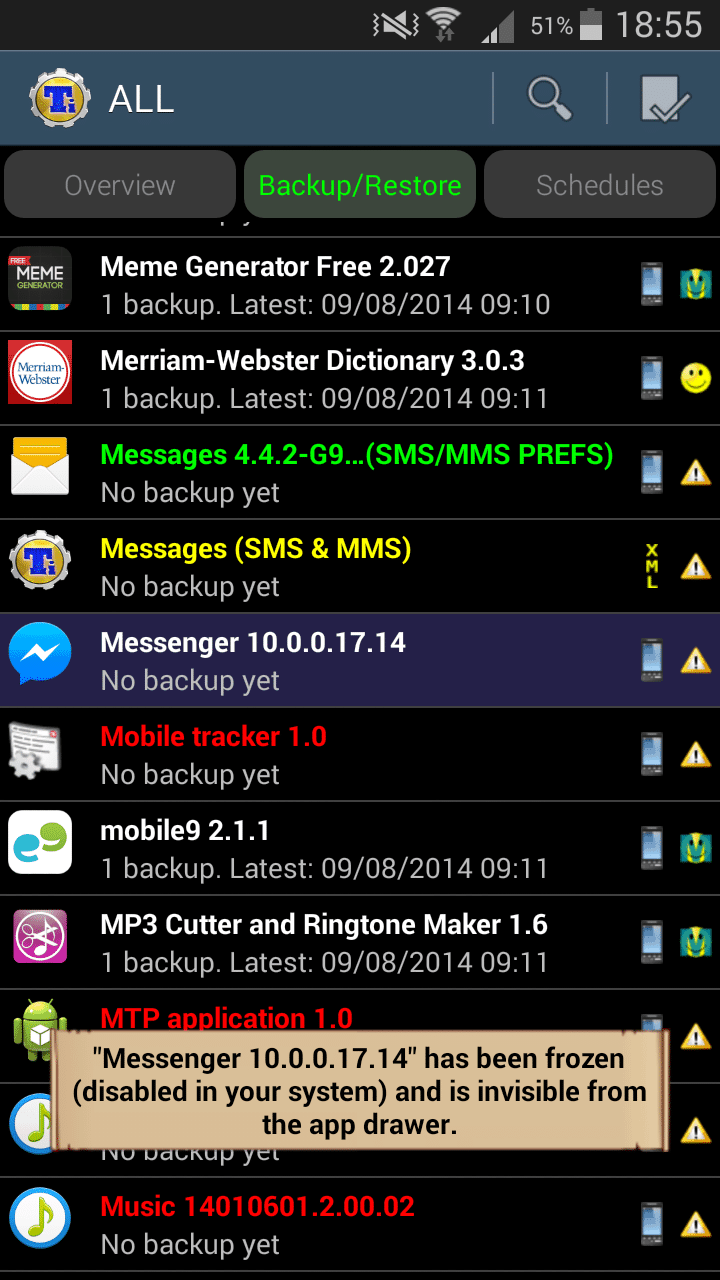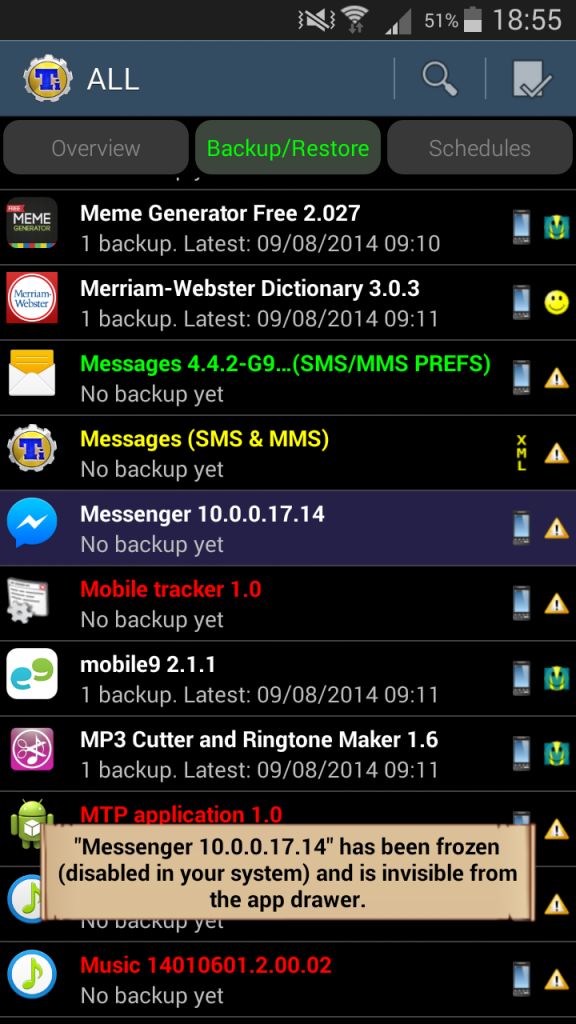 STEP 6: Now open the Facebook App and go to the Messages section of it.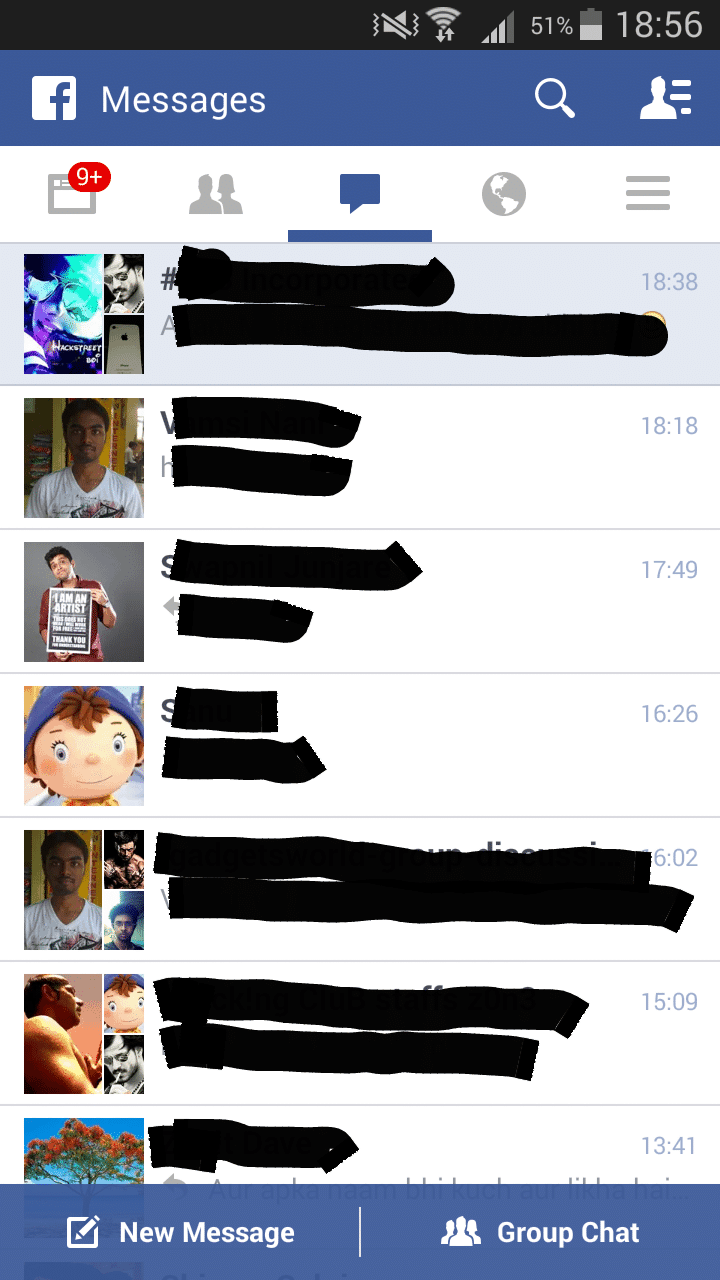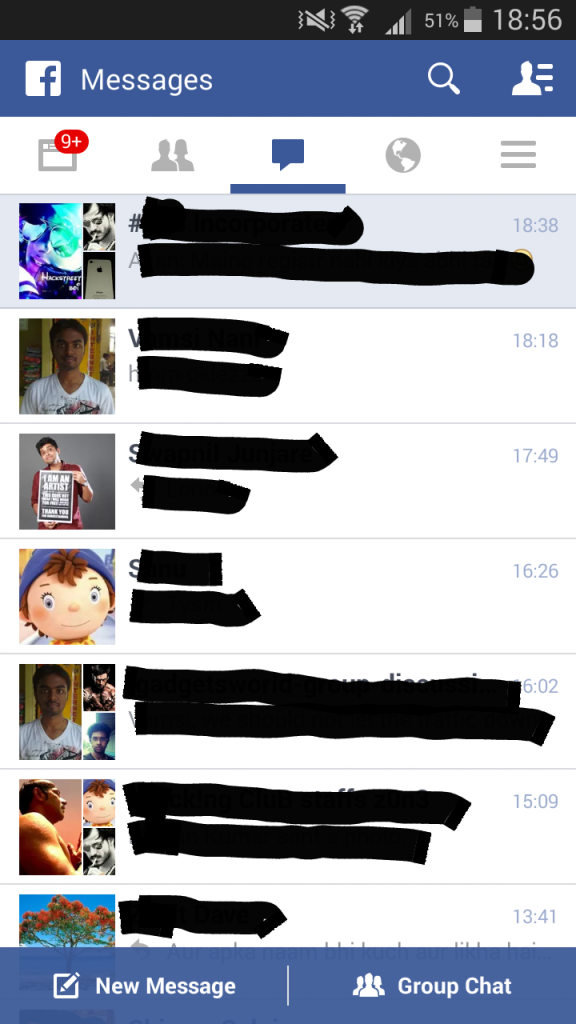 STEP 7: Choose the person you want to chat with and you are good to go!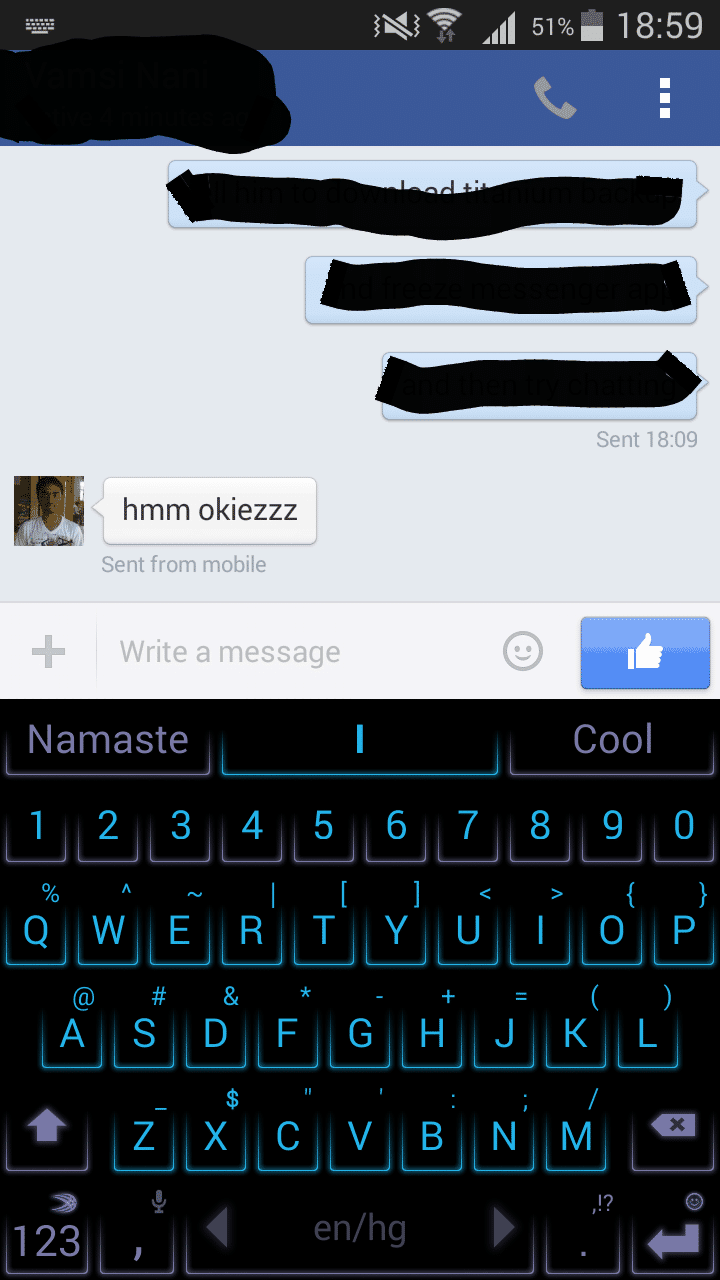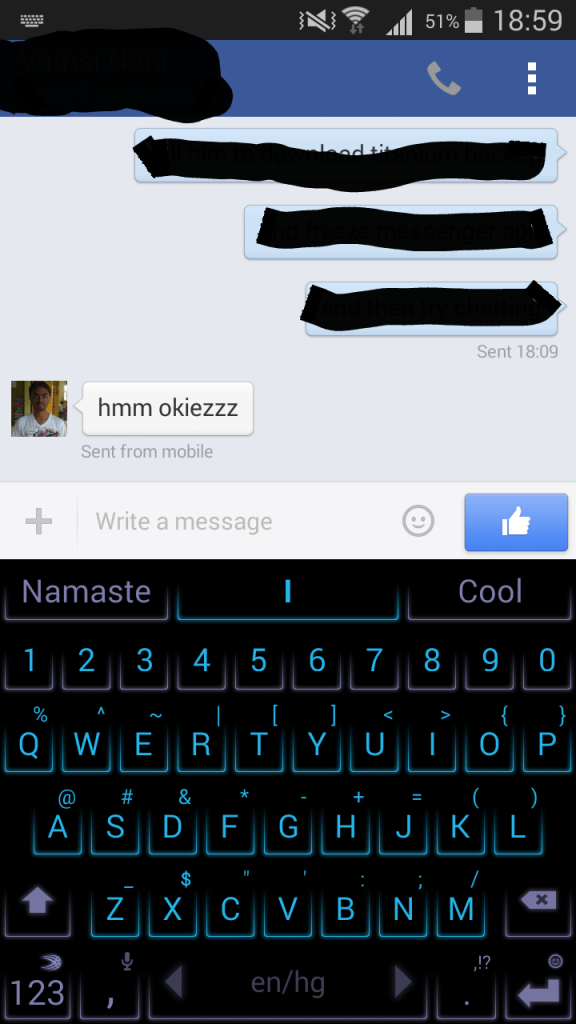 Enjoy the freedom until it lasts! Feel free to let us know if there are any other method and we will update this post with those methods too!
Trick 2: (for non-rooted smartphones too)
Make sure you have Facebook official app already installed in your smartphone (no need to root), and if the Facebook app is not allowing you to chat with your friends, then try to download the Facebook messenger initially from Google play store, here is the tricky part, before completing the download (100%) cancel the downloading of Facebook messenger (make sure it's not installing) and yeah, you are ready to use the official Facebook app again to chat with your friends, give a try and tell us if it's working for you or not!
Do tell us if these methods helped you guys or not? Don't forget to share it ;)