Just a few months ago we made predictions regarding some of the upcoming features of WhatsApp– Group Invite Links, Voicemail, GIF support and WhatsApp video calling. Now, we have been listening to various rumors and the video calling feature on WhatsApp got spotted a few days ago on Windows Phone, for a beat build. But looks like now the WhatsApp video calling is available for Android as well, with the latest beta 2.16.318 which is the latest beta build.
Well, the video calling feature seems to work but only for the people who have the latest version. I tried placing video calls to many people but except only one person I couldn't make video calls to anyone. I haven't actually interacted with anyone really till now and I was confused about this feature availability as I have literally done a lot of mods and at first I thought maybe it's just something experimental so didn't care much, but soon PhoneRadar reported that the feature is officially available and they could actually make calls. This year, WhatsApp brought some significant number of features to the app and I personally liked the GIF support and now, the video calling.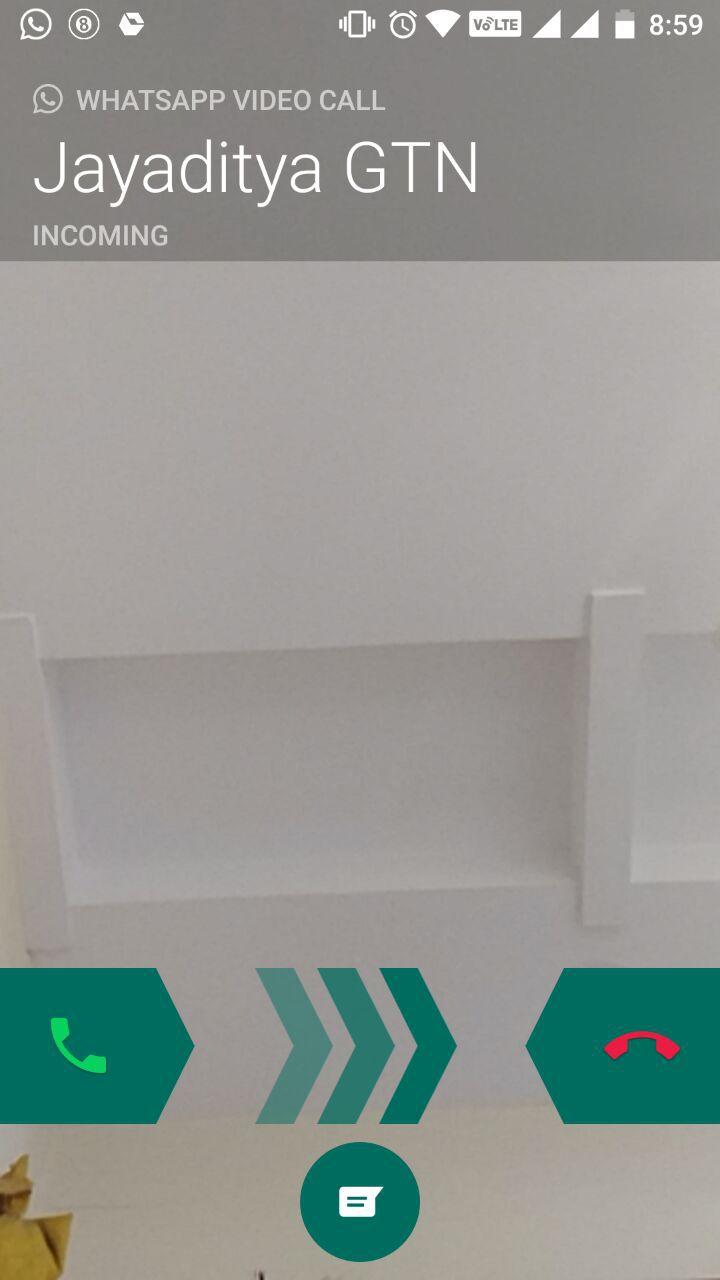 Making a video call is simple. Just tap on the phone icon just like you make voice calls and there will be two options- voice call and video call. Tap 'Video Call' to start. However, it doesn't have the called preview like Google Duo. You also have the option to send a voice message instead if you think video call isn't necessary. Also, you can change between front and rear camera. Now, here's the link to download the latest version of WhatsApp with Video Calling feature.
Overall, it looks like a decent and much-needed feature that many users have been waiting for. However, I will take some time to reach all users I guess. Also, I haven't tested the call quality so can't say anything about it right now. Keep checking for more information and updates as I will be trying out the feature.