Windows 9 is finally releasing this September 30th, Exclusively.  With the release of Leaked images of Windows 9, Microsoft has set this exclusive launch of Windows 9 this September 30th. Just like Windows 8, which is famous for its Touch based Operating system with a moving tiles User interface, Windows 9 seems to have the same touch focused operation with a mini start menu, that has Moving tiles User interface, just like in Windows Smartphones.
According to Verge, Microsoft is planning an official release of the Windows 9, for its next desktop range of devices on September 30th, with a technology preview that may be available for the early users of Windows 9, who can adopt the new release of Operating system quickly.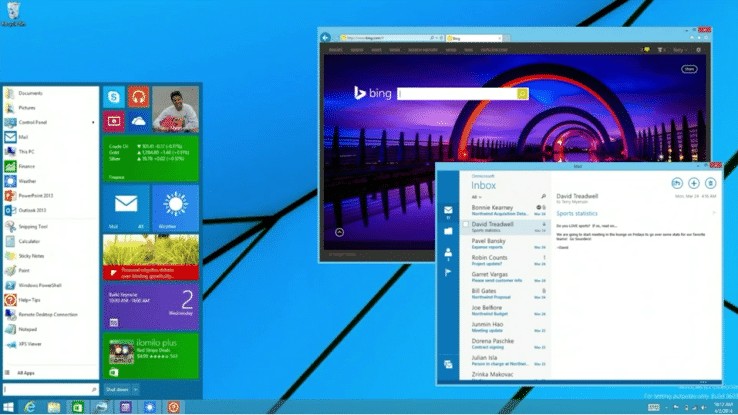 The code name for upcoming windows 9 is "Threshold" and the expectations are that, it runs with a completely new interface with a easy operation. Windows 9 can supersede all the disadvantages and failures that was observed in the Windows 8. It was rumored that the stable version of "Windows 9", will be releasing in February 2015, which will available for sale and as upgrades to all Laptops and desktops very soon. Expectations are that Modern Windows (aka Metro), Windows 9 will be running with Next generation technology and it will be more closely connected with desktop users, rather than laptop users. The alignment of the applications will be Running or moving tiles which helps in switching of the windows  easily.
As a great user of windows, we are eagerly waiting for the great release of "Windows 9", which may or mayn't surprise its users like us with its new versions of technology upgrade. Lets wait till September 30th for this release of Windows 9.