[CUSTOM ROM] Xioami mi3 and Xiaomi mi4 after creating great records in the smartphone market because of its
best top 10 features
, now it is time to explore these beautifully crafted "Apple of China", with best custom roms to deliver the native android experience. When we speak of custom roms for Xiaomi mi3 and xiaomi mi4, everyone thinks of Cyanogenmod.
There is a official Cyanogenmod 11 released for Xiaomi mi3 – xiaomi mi4, which runs with Android 4.4.4. Even cyanogenmod community is working on Android L, which will be released shortly. We could expect Android L for Xiaomi mi3 – xiaomi mi4 very soon, which unveils the complete performance of these giant devices Xiaomi mi3 – xiaomi mi4.

[Official] [aries] [4.4.4] Cyanogenmod 11 for XIAOMI MI3 and Xiaomi MI4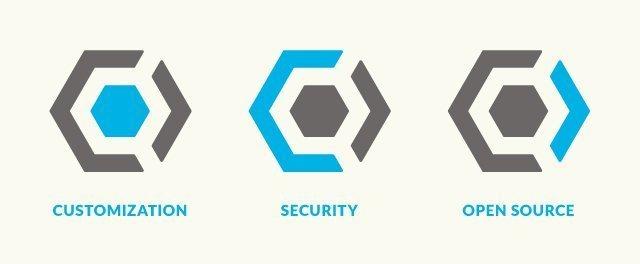 "CyanogenMod is a free, community built, aftermarket firmware distribution of
Android 4.4.4 (Kit Kat), which is designed to increase performance and 
reliability over stock Android for your device"
Cyanogenmod is based on Android open Source project with more and extra contributions from developers of android community. It enhances your smartphone capabilities to its limits. It can be installed without any need to have Google applications being installed. You just need to provide your own Google applications package (gapps).
Step by step guide installing Cyanogenmod 11 for Xiaomi mi3 – xiaomi mi4:
Before starting with the process it is necessary to root your Xiaomi mi3 – xiaomi mi4  and install custom recovery in the root of the device. Read more here about rooting and custom recovery.
once you are done with rooting Xiaomi mi3 – xiaomi mi4, now it is necessary to download flashtools and roms from respective resources. For flashtools and how to install flashtools,  read more: How to Flash Custom Roms in Xiaomi Mi3 and Mi4
3. Download the Cyanogenmod 11 Rom for Xiaomi mi3 – xiaomi mi4 (snapshot)
[vc_button title="Download Cyanogenmod 11 ROM" target="_self" color="default" size="default2″ href="http://get.cm/get/hOr"]
mirror link for cynaognemod 11 ROM  for XIaomi mi3- xiaomi mi4- download here  (nightly)
if you need the un official ROM for Mi3 & Mi4,  you can try this : unofficial Cyanogenmod 11 ROM
Download Gapps here for Xiaomi Cyanogenmod11

Once you are done, you can flash the ROM using the process explained in previous post: How to Flash Custom Roms in Xiaomi Mi3 and Mi4 or follow the below installation process directly from xiaomi mi3 and mi4
INSTALLATION OF CYANOGENMOD 11:
1-Backup your Apps and settings (photo songs and files on SD not needed) with mibackup app
2-Download latest available cm build, gapps (if you want) and cwm recovery
3-Place CWM recovery zip file that you downloaded before on the root of sdcard [/sdcard] and name it update.zip
4-Boot into recovery and select install update.zip from sdcard
5- Reboot
6- Boot into recovery. Now you should find cwm instead of mirecovery. Choose the system partition where you want to install cyanogenmod 11. 
7- Browse under advance and enable True Dual Boot (TDB)
8- Now go back to default screen and select install zip from sdcard, choose first cm11-[date]-aries.zip and install it.
8.2- If you want gapps choose install zip from sdcard and choose gapps zip file.
9- Move yourself under advanced and select Choose default boot system, and select the one where you've just installed cm. Then reboot system.
10- The first boot will be longer, don't worry
11-Enjoy
CAUTION:
We are not responsible for bricked devices, dead SD cards. Dont wage a Thermonuclear war, or you getting fired because the alarm app failed. Please do some research if you have any concerns about features included in this ROM. For any concerns, please post your comments. We will try to sort it out.
Video Preview of Cyanogenmod 11 on Xiaomi Mi3:
[youtube https://www.youtube.com/watch?v=F3sw0jz8ucc?feature=player_embedded]