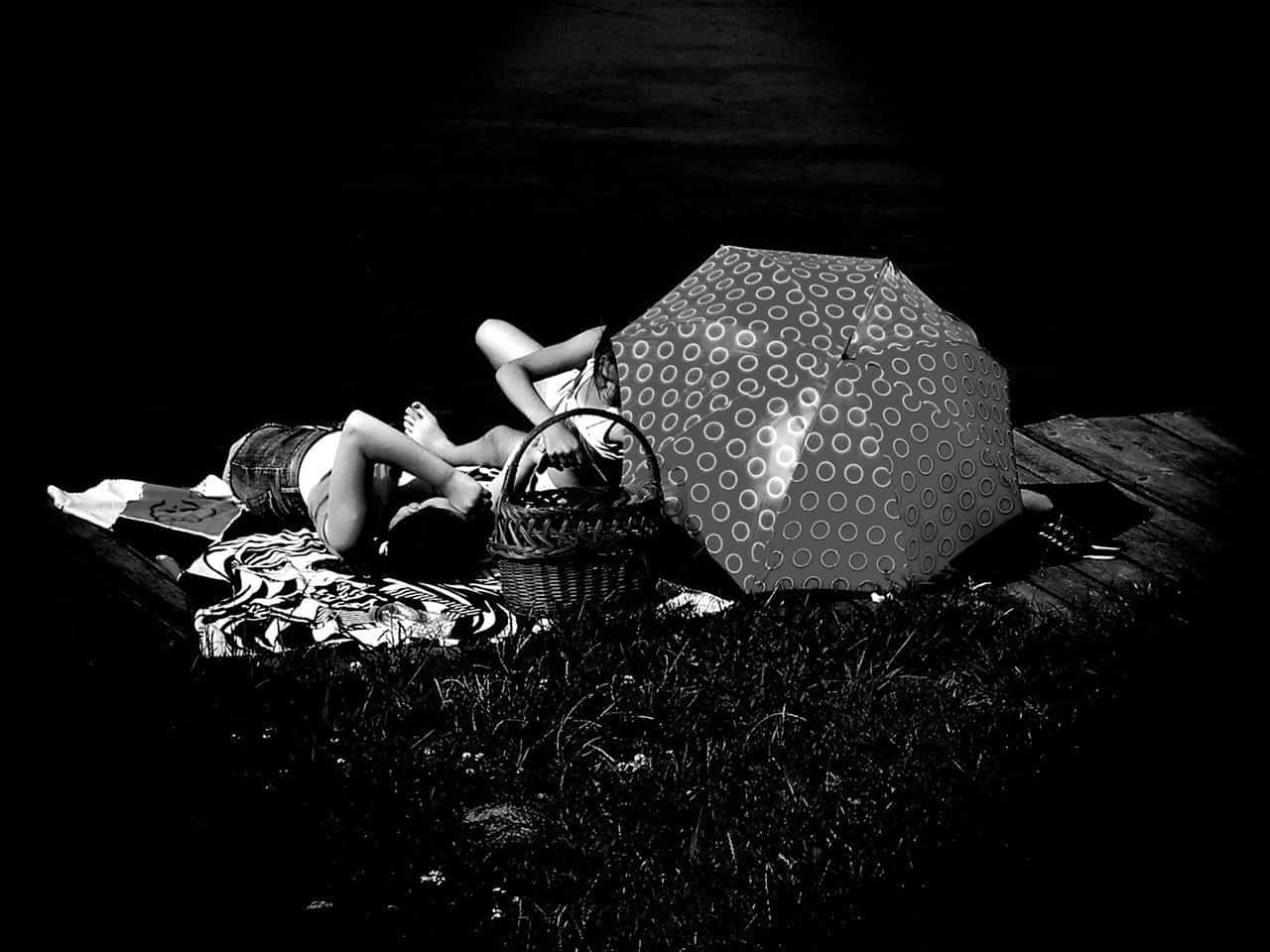 If you remember movies in '70's and 80's, you will see a picnic scene where all the main actors in the film hang out in a park, enjoying music from a tape recorder and dancing. Now, you don't see these type of scenes, as it became old-fashioned, and the new music devices [portable music players, iPods, etc.] replaced the conventional tape recorders. Though this evolution made the music players portable that can fit right in your pocket but killed the funny picnics trend. Music became so personalized, as even when hanging out with friends, everyone has their not-so-costly, headphones over or around the ears.
To bring back the trend of old picnics, and make your outings memorable like in 80's, ZBINNO, a startup company in China came up with an interesting travel gadget Miro, which is a portable smart media player. The campaign is live on IndieGoGo now, but I got a chance to test the Miro before the campaign kick-started. So, here's my review on how this smart media player can be the best travel companion while going out with friends and family.
ZBINNO Miro Smart Media Player Review:
This is not the first time I reviewed a music-related gadget, but I'm excited because of the trend it brought back from dead. Before talking about the performance and stuff, let me put down the specifications to make you awestruck!
Miro Smart Media Player Key Specifications:
5.5′ HD capacitive touch screen display
1GB RAM | 8GB ROM
1.3 GHz ARM Cortex Quad-core processor
ARM Mali-400MP2 GPU
Android v5.1 Lollipop
Bluetooth 4.0
4,500 mAh battery [7.5v]
Play time – 6 to 8 hours/ requires 1.5 hours to charge fully
2 x 10W Speakers
Excited? Yes! This smart media player has every major specification you see in a budget-end smartphone except the camera segment. Well, I don't understand why you need a camera in a 900gm portable Bluetooth speaker. Anyhow, as it runs on Android, you can install every app you love just like you do on your phone. But, the internal memory is pretty small [8 Gigs], so only the relevant applications can get the work done, and you can't increase the memory as it doesn't have microSD support. But, there's a way to get things done!
Anyhow, how on Earth this portable smart media player can bring back the old trend of hanging out with friends [picnic] like in '70's & the '80's? To make this clear, let me tell what all it can do-
This is not yet another music player that plays songs from a Bluetooth device; you can also watch videos both online and offline
It is loud enough to make you dance! It has a 10W audiophile speaker with an 80dB of sound which beats the hell out the bass
You can turn the smart media player into a mini gaming station [may not be a Nintendo Switch]
It can become a power bank when your smartphone needs some juice [power]
You can cast your phone screen and play the songs either using AirPlay for iPhones or DLNA for Android smartphone
The applications of this travel gadget are endless, and I'm sure after reading my complete review, you'll know why it's going to set a new trend in Bluetooth speakers!
Now, let me start my review-
Design & Display: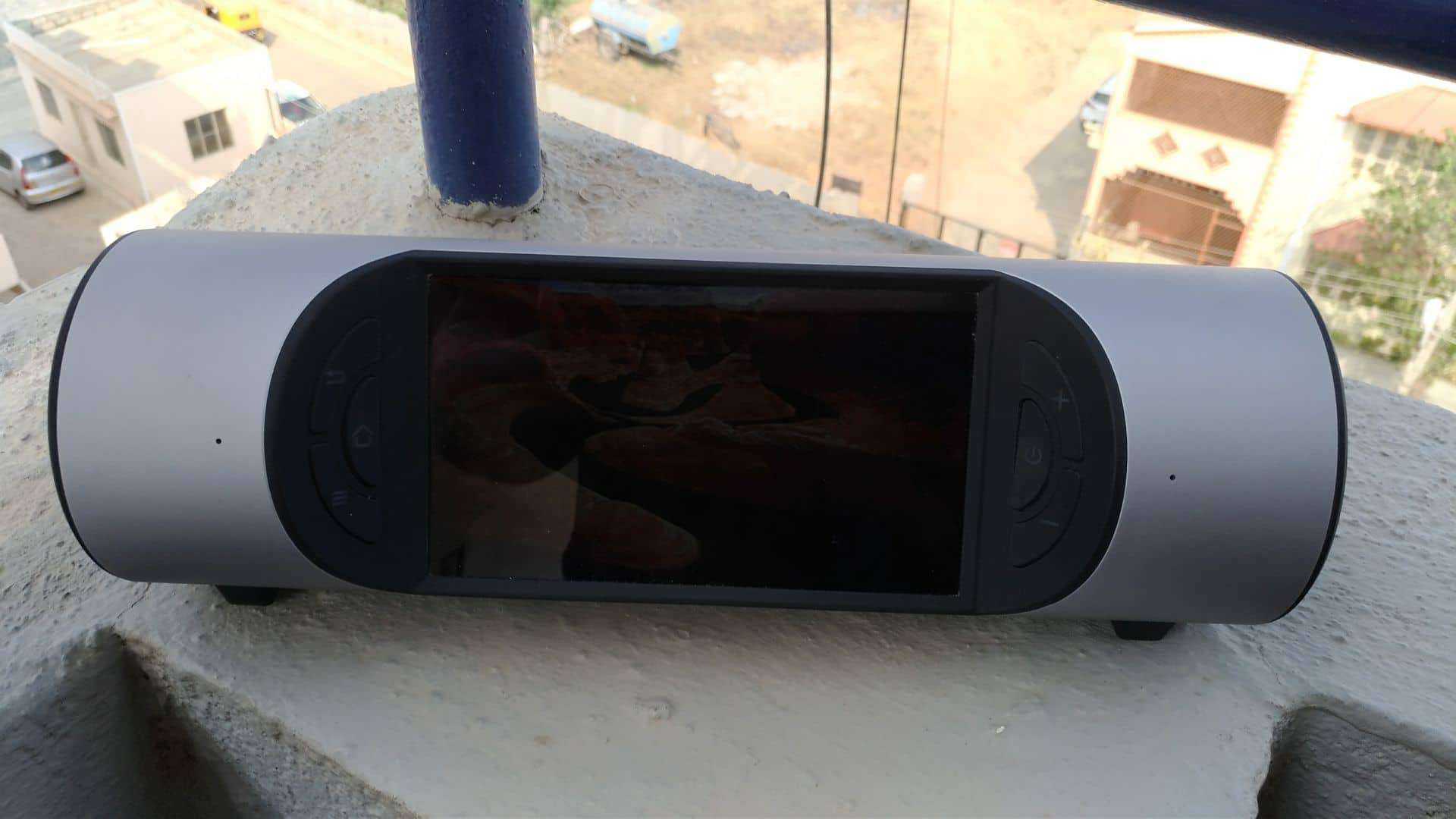 The one I received from the ZBINNO team is a space gray one which blends perfectly with my Macbook Air. Just like every other portable speaker, this smart media player comes in a cylindrical shape giving enough space for two 10W speakers.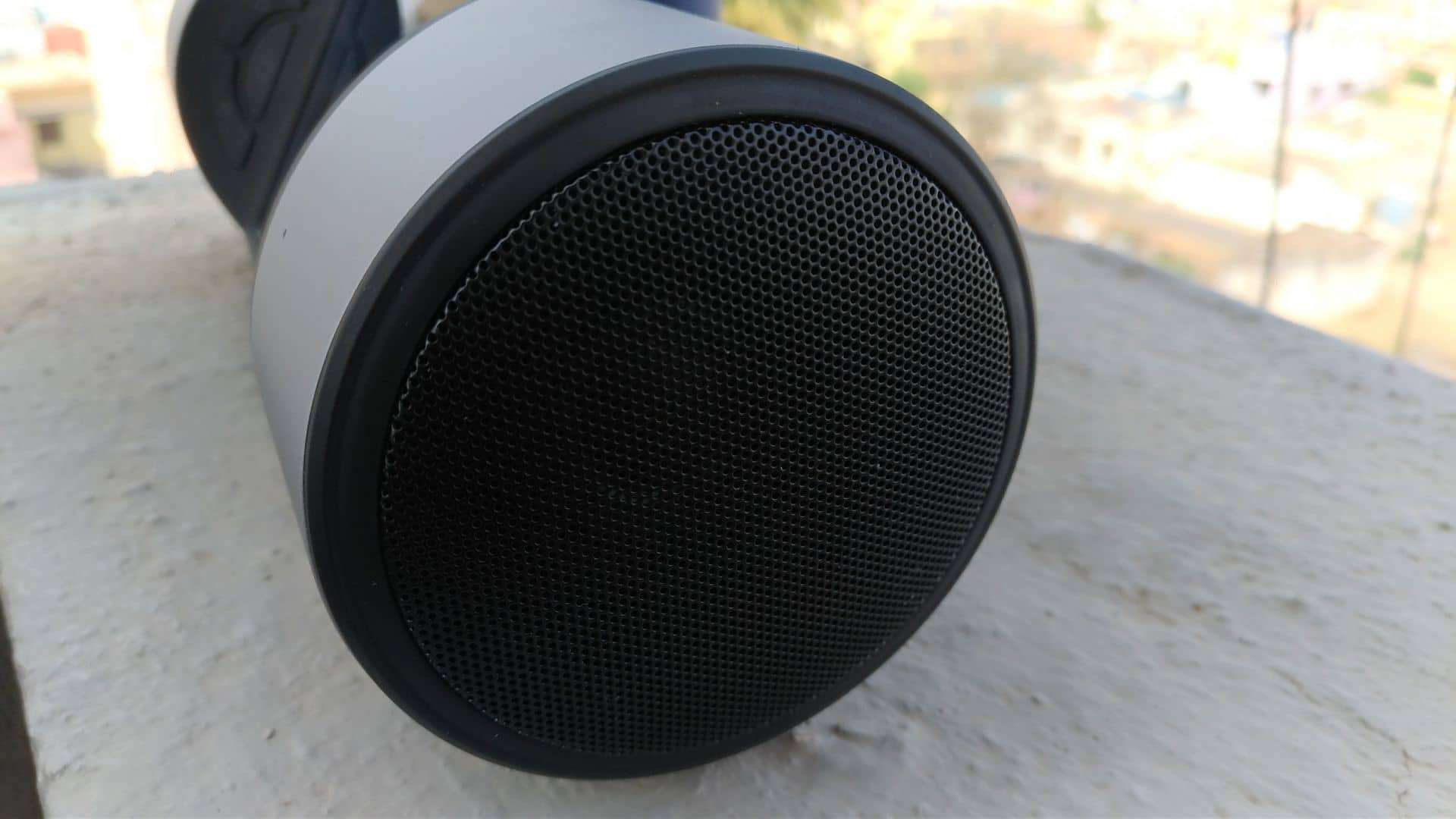 The 10W speakers reside on each side of the media player while the 5.5′ capacitive touch screen lies exactly in between them. On each side of the display, you can find the main control buttons which backlit when in offline mode. Also, on the either side of the screen [not on the shallow side], you can find two mics so that you can do video calls hands-free.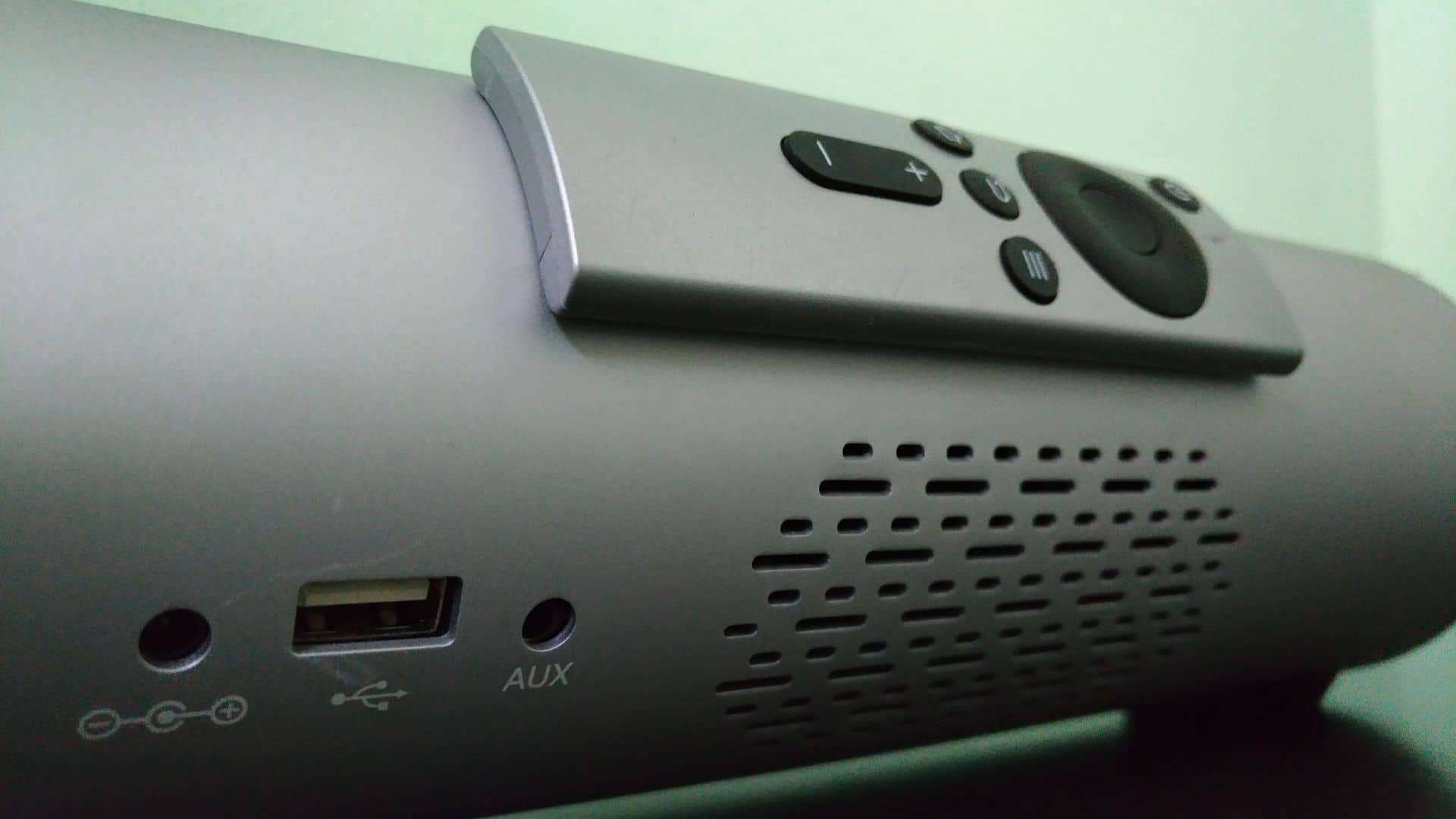 On the back side, you can find a micro USB port [2.0], power adapter port [DC 9V], Aux port [3.5mm], and the subwoofer [Loud enough].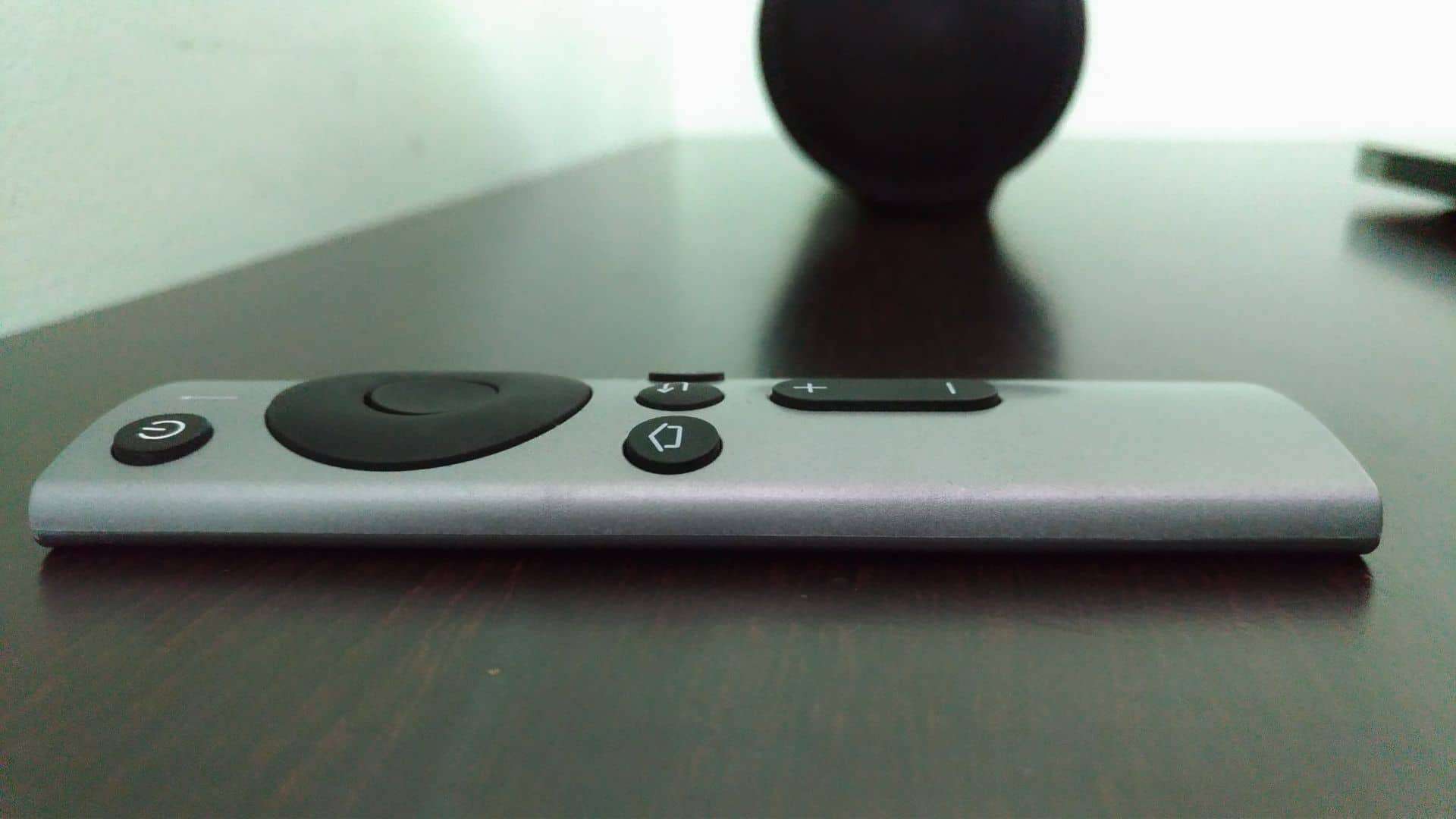 This smart media player also has a Bluetooth controlled remote control which also has all the primary functions exist in the form of physical buttons. The best part of the remote control is it has a magnet on the rear side which gets stick to the speaker. This way, you can never loose this small remote control, and it comes handy while playing games.
The display is vivid and has a 178 degrees wide-angle. So, whichever way you look at the screen, you don't see the glares. I tried playing some videos and Here're a few screenshots how the screen looks like.
Performance: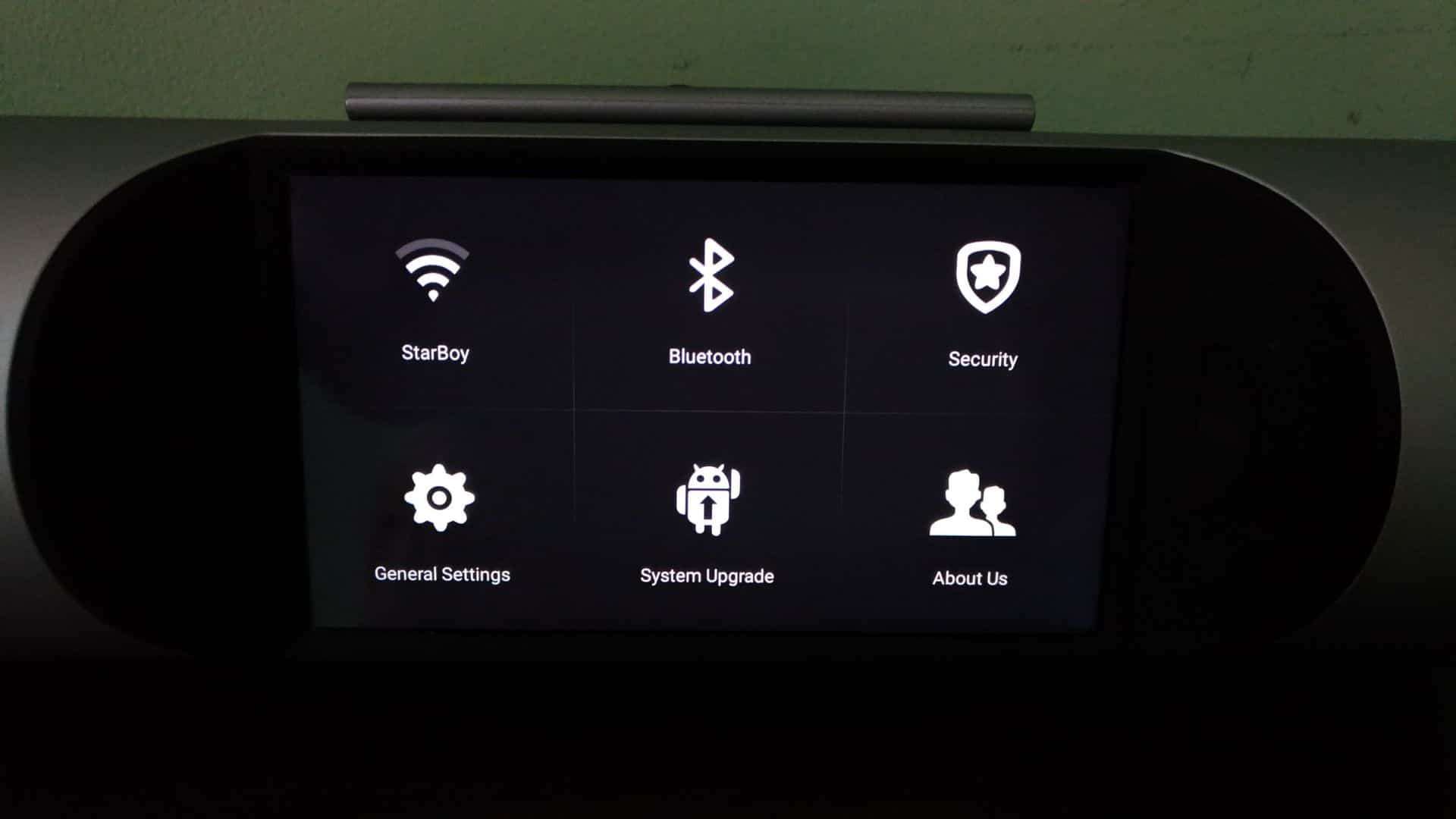 Though it has a low-end specification, I never felt any lag or sluggish while going through the applications. Just the memory is a con in the device, but thanks to the micro-USB on the rear, I can insert portable flash devices like pen drives, memory cards, etc.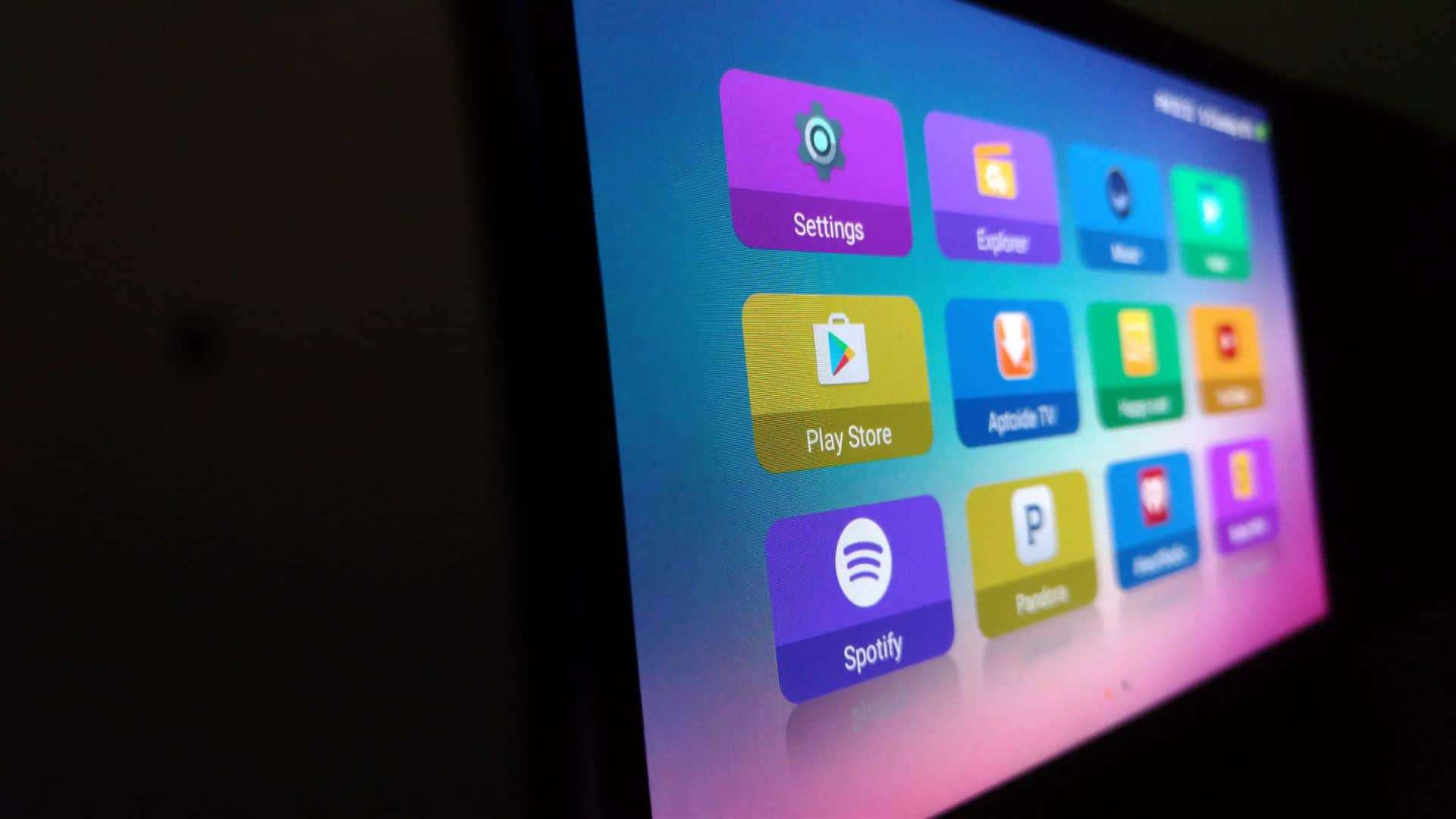 The UI is pretty simple and doesn't look anywhere like a smartphone. You can just connect your Google account to access the PlayStore and install pretty wholesome of applications and games. The functions are almost similar to a smartphone, as long pressing the home key returns apps opened recently. But, there's no such in-built security like lock code on the screen to enter the applications. Well, it only mimics the features of a smartphone, but in reality, it's just a smart media player.
"The best part I need to talk about is the sound quality!
Sound Quality:
The device came with two videos and a bunch of favorite songs, and here's how it looks like while playing a video on an MX player.
I didn't like the music player UI as it is not appealing, but it's okay, as it is serving its purpose of playing the music file.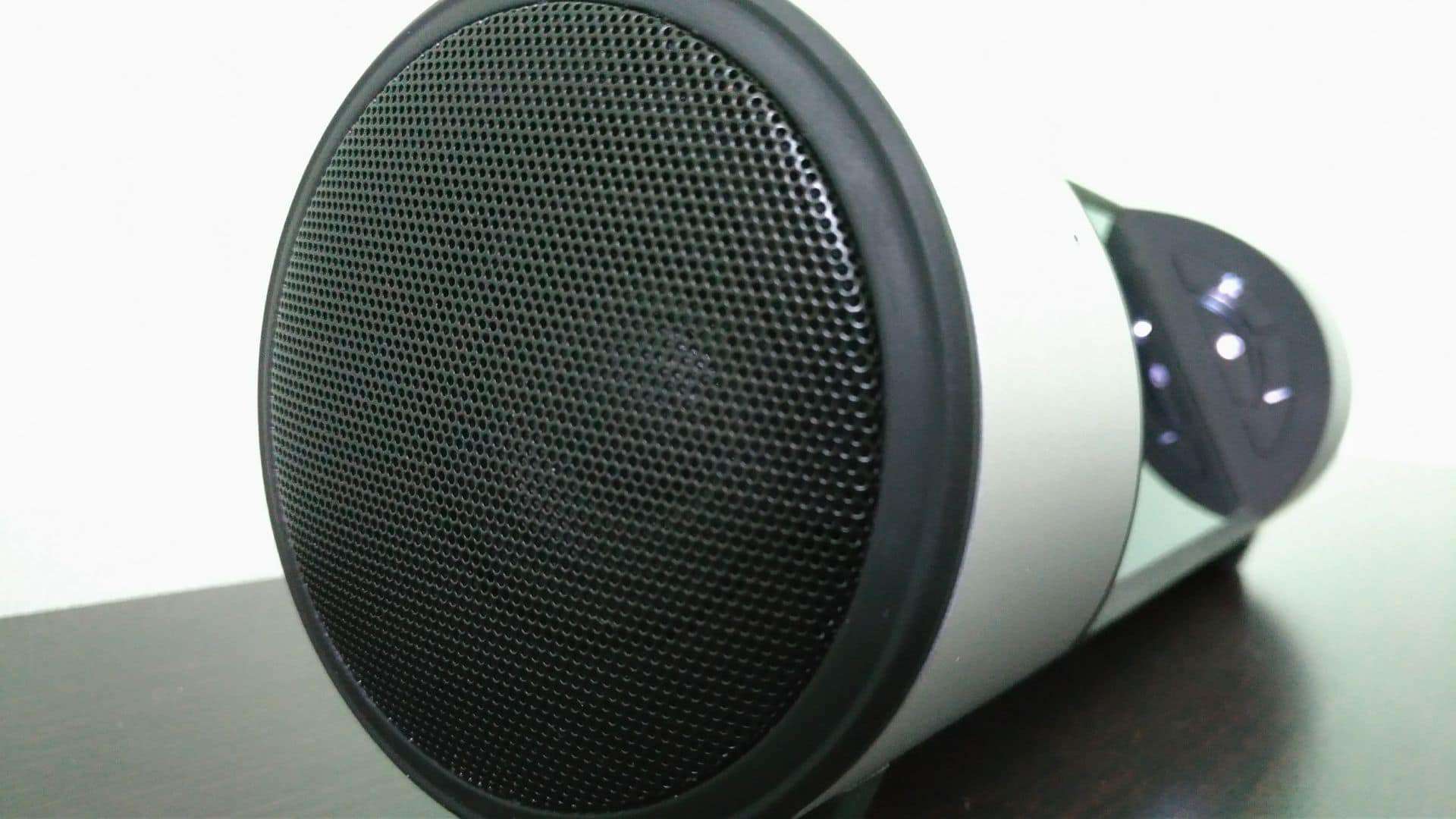 The sound is crisp and clear. The bass is magnificent and loud. As it has dual speakers and rear subwoofer, you'll feel like you're in a theater while watching videos and movies on the media player.
I've installed my favorite music app – MusixMatch and tried customizing the sound [Equalizer]. This is what you should also do, to hear a balanced treble and bass, as the actual sound player doesn't come with any customizations.
Battery Life:
In the box, they mentioned it would live for 6-8 hours, but as far my test went, it lived for almost 5 hours. The standby time is also pretty small, as in 6 hours, I saw a drop of 50% in battery life. I believe it happened as of background applications and the Bluetooth. But, in less than 2 hours, it charges up to full, and you can start using it again.
Pros & Cons:
This gadget is the best buy in every way, and the only con I see is the battery life. I believe with a significant software update, the team behind ZBINNO can fix it.
Conclusion: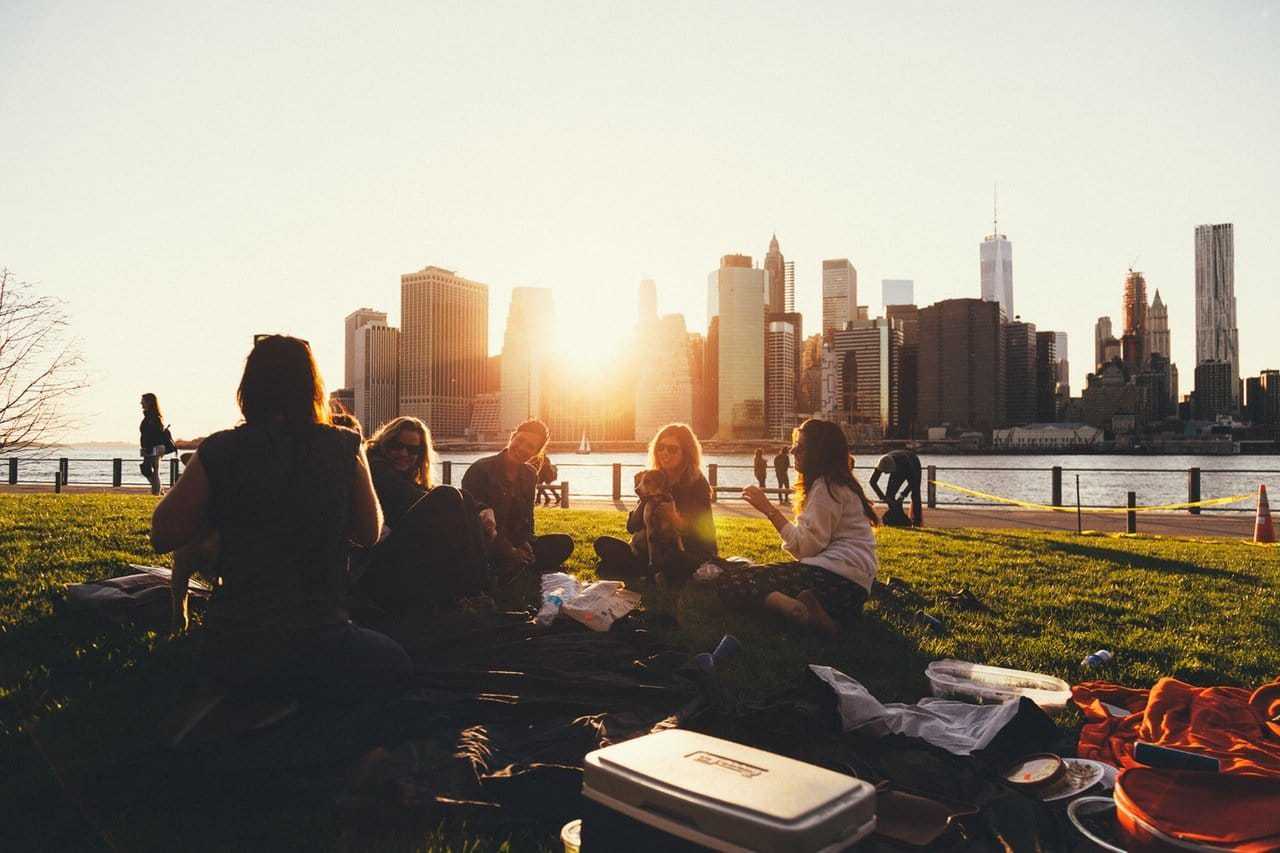 I liked the Miro in every way, and this is by far the best gadget I received in the past four years. It has all the features you see on a smartphone, tablet, TV and a Bluetooth speaker. I guess even you liked it and wanted to get your hands-on. For that, all you need to do is back their project on IndieGoGo. The project is already live, and you can get your hands-on Miro smart media player for a price of $209.
Editor's Note: It would have been a better companion even in a living room if we could have controlled the functions with a voice like we do in Amazon's Alexa, Echo and Google Home. Hope, the next-gen Miro speaker can bring this feature, or a simple software update can enable Google Assistant. [upgrading the Android OS to Marshmallow or Nougat]