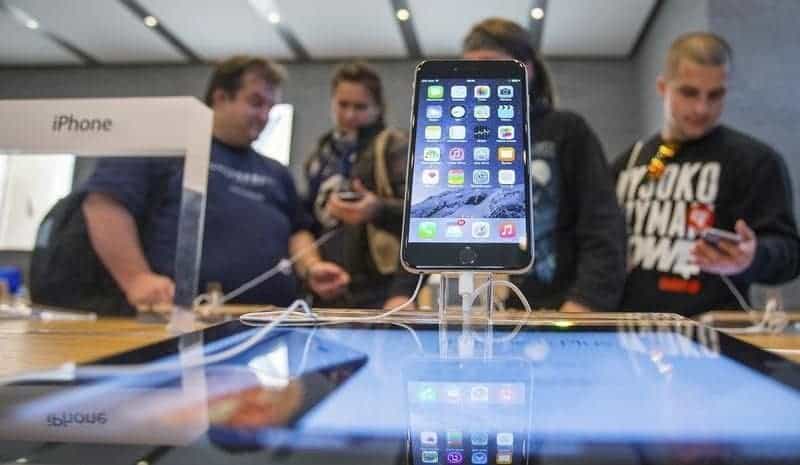 Apple sales record: 10 million iPhone 6 and iPhone 6 Plus phone are sold in 3 days
Apple made a new sales record with it's iPhone 6 and iPhone 6 plus, in last 3 days Apple sold more than 10 million units which is very high comparing to last year in which Apple sold more than 9 million units of iPhone 5s, and iPhone 5c,if we compare this sale with present year, Apple had some serious plans and strategies this year, During last year Apple sold iPhone 5c with iPhone 5S which is a mid range budget friendly iPhone, but this year it's quite different, the 2 iPhones are of high end and one of them is 5.5 inch and the later is 4.7 inch with a starting price of $199 and $299 with a 2 years carrier contract
Pre-order of iPhone 6 and iPhone 6 Plus have started on Sept 12th, and on the same day more than 4 million customers pre-order them and it's also a  new record, we can clearly see how users are attracted towards iPhone, the shipping of these iPhones started on last friday (Sept 19th) and yes a record breaking of more than 10 million units of iPhones have been sold out and it's official sales record from Apple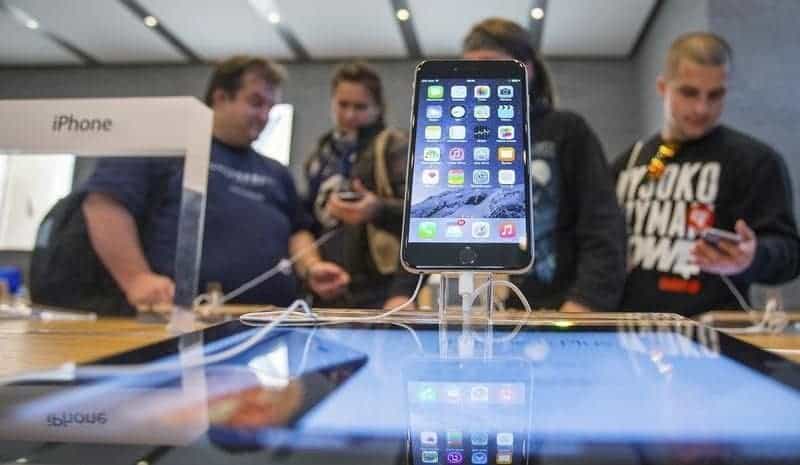 Still there is no information regarding individual sales record of iPhone 6 and iPhone 6 Plus, as Apple never revealed individual sales as we can see the same thing in the last year sales too (with iPhone 5S and iPhone 5C)
Apple CEO Tim Cook said,"Sales for iPhone 6 and iPhone 6 Plus exceeded our expectations for the launch weekend, and we couldn't be happier, We would like to thank all of our customers for making this our best launch ever, shattering all previous sell-through records by a large margin. While our team managed the manufacturing ramp better than ever before, we could have sold many more iPhones with greater supply and we are working hard to fill orders as quickly as possible."
During the last 3 days, Apple sold both iPhone 6 and iPhone 6 plus in major countries like USA, canada, Australia, Hong Kong, Japan, Germany, France, singapore,Puerto Rico and UK, but still it is reported that Apple is trying to sell these iPhones in more than 20 countries this Friday (Sept 26th) and as for Indians, we still need to wait upto Oct 17th
This is the fastest iPhone roll over ever made by Apple, this time Apple is making up strategies to make these siblings to be available in 115 countries and planning to sell more than 60 million units before the end of this quarter!
Meanwhile in Australia, the first customer who got the iPhone 6 met was in strange situation and this video has been viral since past week
In both iPhone 6 and iPhone 6 Plus, the demand for iPhone 6 plus is more and the possible reason may be of it's bigger size , so the iPhone 6 plus shipment might take around 4 weeks to get shipped, but iPhone 6 units can be reached with in 10 days, last week we posted the benchmarking of iPhone 6 and iPhone 6 plus where iPhone 6 have greater specs compared to iPhone 6 plus, and we even compared iPhone 6 vs iPhone 6 Plus, but still it's User's choice to choose a better one in between these brothers
We can say Apple changed the sales of mobiles this year and these sales might dominate the upcoming releases of smartphones like Z3, Note 4 etc and we are predicting that Apple might become a good competitor for Android this year if the sales go on like this! let's wait how far it goes!
Source: press release from Apple