Apple is reportedly set to hold a "big media event" on Tuesday, Sept. 9, where it's expected the company will reveal its next-generation iPhone, the iPhone 6 which is rumored to come in two larger screen sizes and an all new form factor.

According to a recent report by John Paczkowski from Recode, it is now almost clear that Apple is going to host a huge media event for iPhone 6 and possibly the next masterpiece from iPhone Series is gonna be launched. Paczkowski has been reporting about various Apple events accurately, so we hope this time also he hits the target.  The new iPhone 6  is expected to have a 4.7-inch screen, which is larger than the 4-inch screen on its ancestors and the ltest iPhone launched till now- iPhone 5S. There have also been reports that Apple will announce an even larger model with a 5.5-inch screen.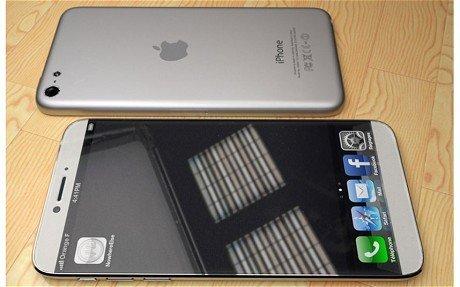 But some other reports have also indicated that Apple is facing some trouble with developing the same phone with different screen sizes and at the last moment, Apple may pull it off from the production line. The 4.7 variant is sure, but the jumbo sized 5.5 inch iPhone is not confirmed until the first batches go for sale. Last year, iPhone 5S and 5C were launched on the same day and this year, iPhone 6 will come with an all new design and rounded edges. This year's iPhone launch is expected to be the biggest in the company's history, with reports pegging orders of up to 80 million units through the end of 2014. According to The Wall Street Journal reports Apple is asking suppliers to produce between 70 million and 80 million 4.7-inch and 5.5-inch iPhone 6 models by the end of December, the biggest initial handset order in company history. But for now, people whoever will buy an iPhone 6 will have to go for the 4 inch or 4.7 inch variants, as the 5.5 inches variant is expected to get on the production line in this September.