It's almost a month since I got my hands-on Asus ROG G752VY and I have a mixed feeling on this high-end gaming laptop. If you remember, last year I did a review on its predecessor Asus ROG G751J which blew my mind. Well, this new gaming notebook from Asus has upgraded specs & yeah, a higher price range.
I feel it's time to start my review and this time, unlike my previous reviews, I want to make it as short as possible, so readers can easily get the better insights of Asus ROG G752VY. So, let's stop waiting & kick-start the Asus ROG G752VY Review.
Asus ROG G752VY Review –
As usual, the review framed in segments, and if you have no patience and want to have a quick check about the ROG G752VY, just go ahead at the bottom to find the Pros, Cons & Final verdict. For now, I'm going with the gaming notebook design & the build quality.
Design & Build Quality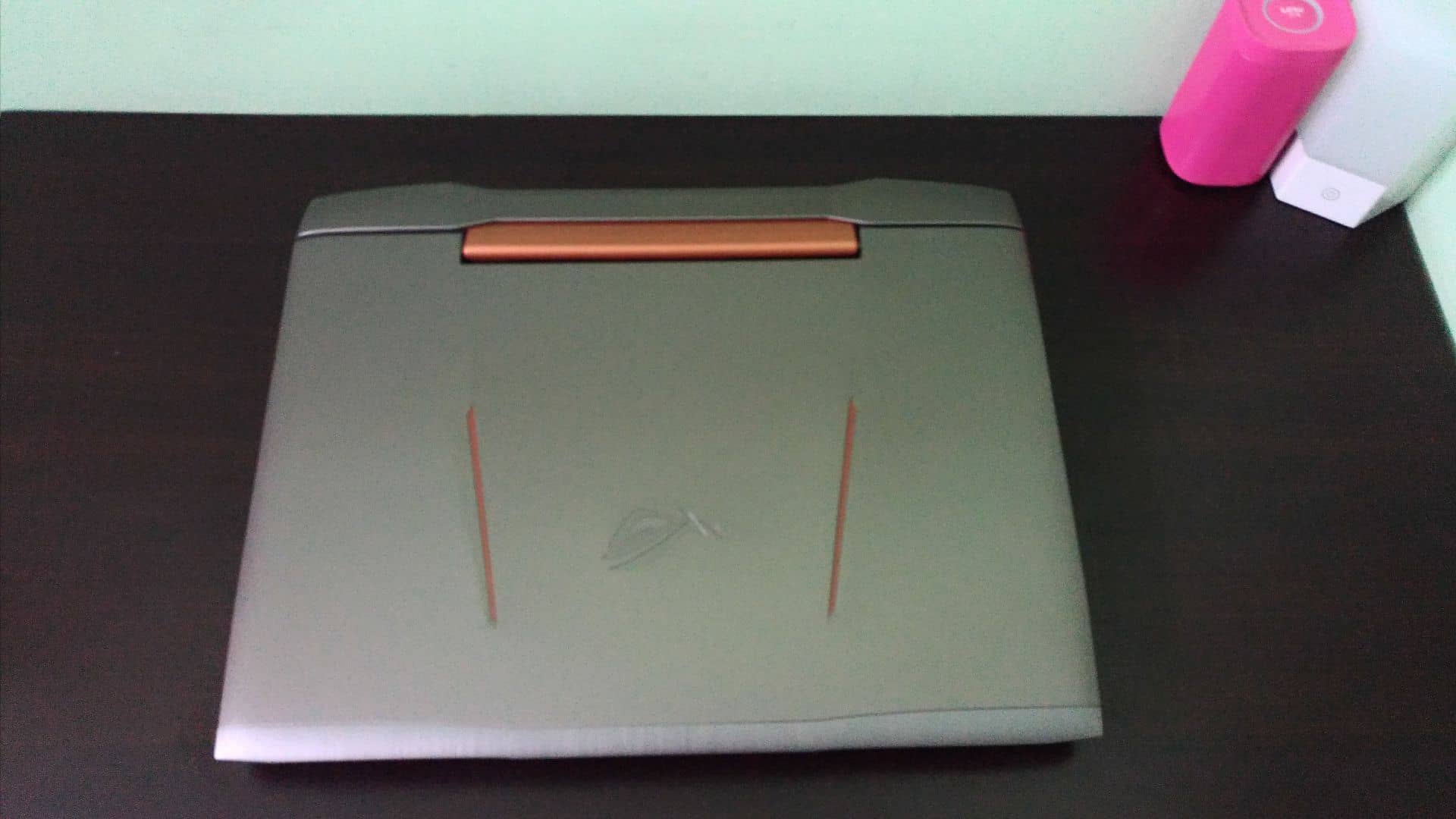 Asus always amazes me with their unique designs in their products. Whether it is a smartphone, a notebook or a tablet they always better their designs & produce new designs. It can be clearly seen on the new ROG G752VY too. Though the laptop's design has inspiration from the predecessor, the color combination nailed it.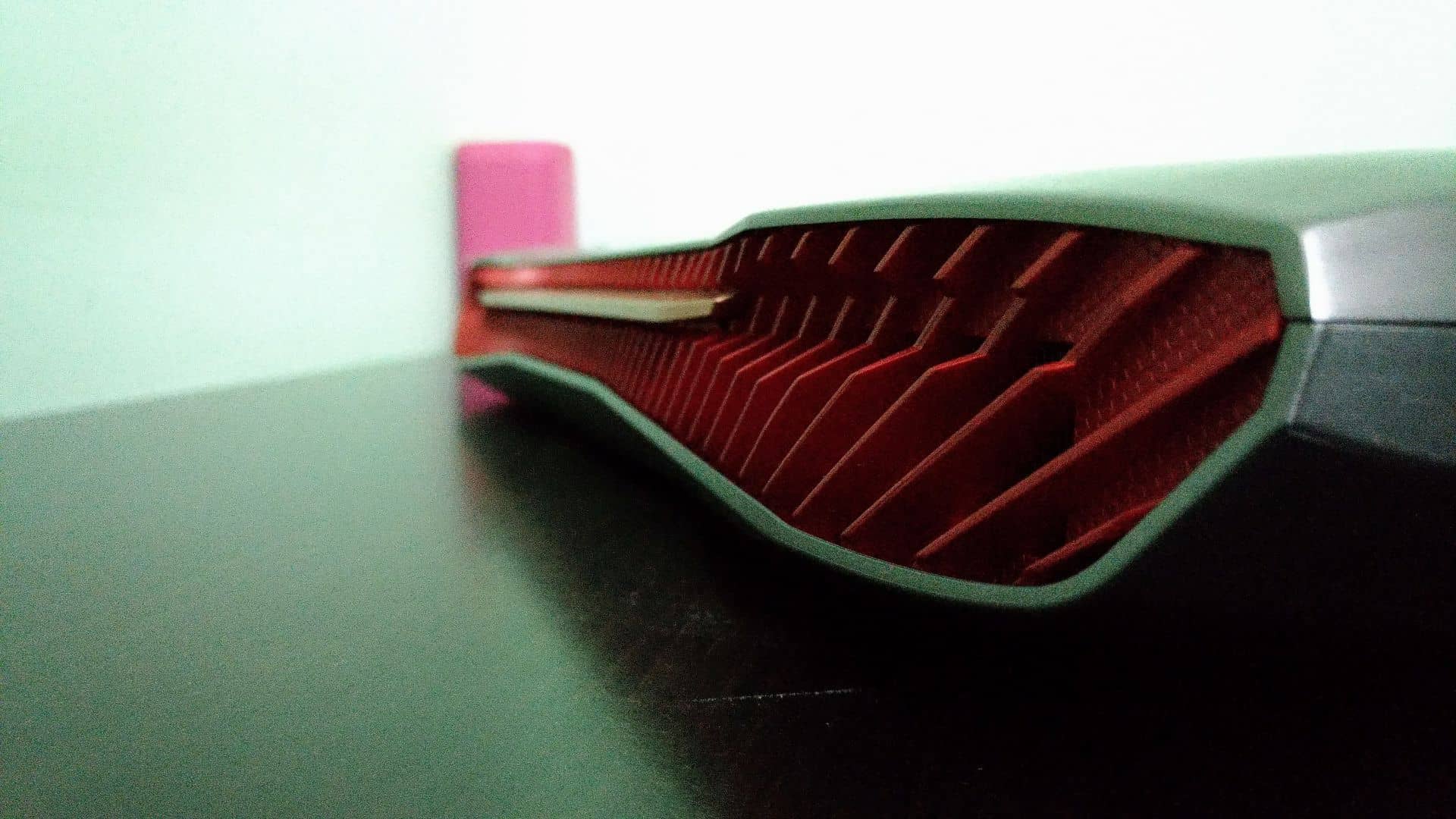 Earlier, most of the ROG series notebooks comes in black & red, and for the first time, they have gone out of the box and introduced gray [hairline design] & orange. It is not the only thing that has changed comparing to the predecessor as the exhaust vent got tremendous changes. This time they included vents to exhaust the dust along with air. I feel this is a good move!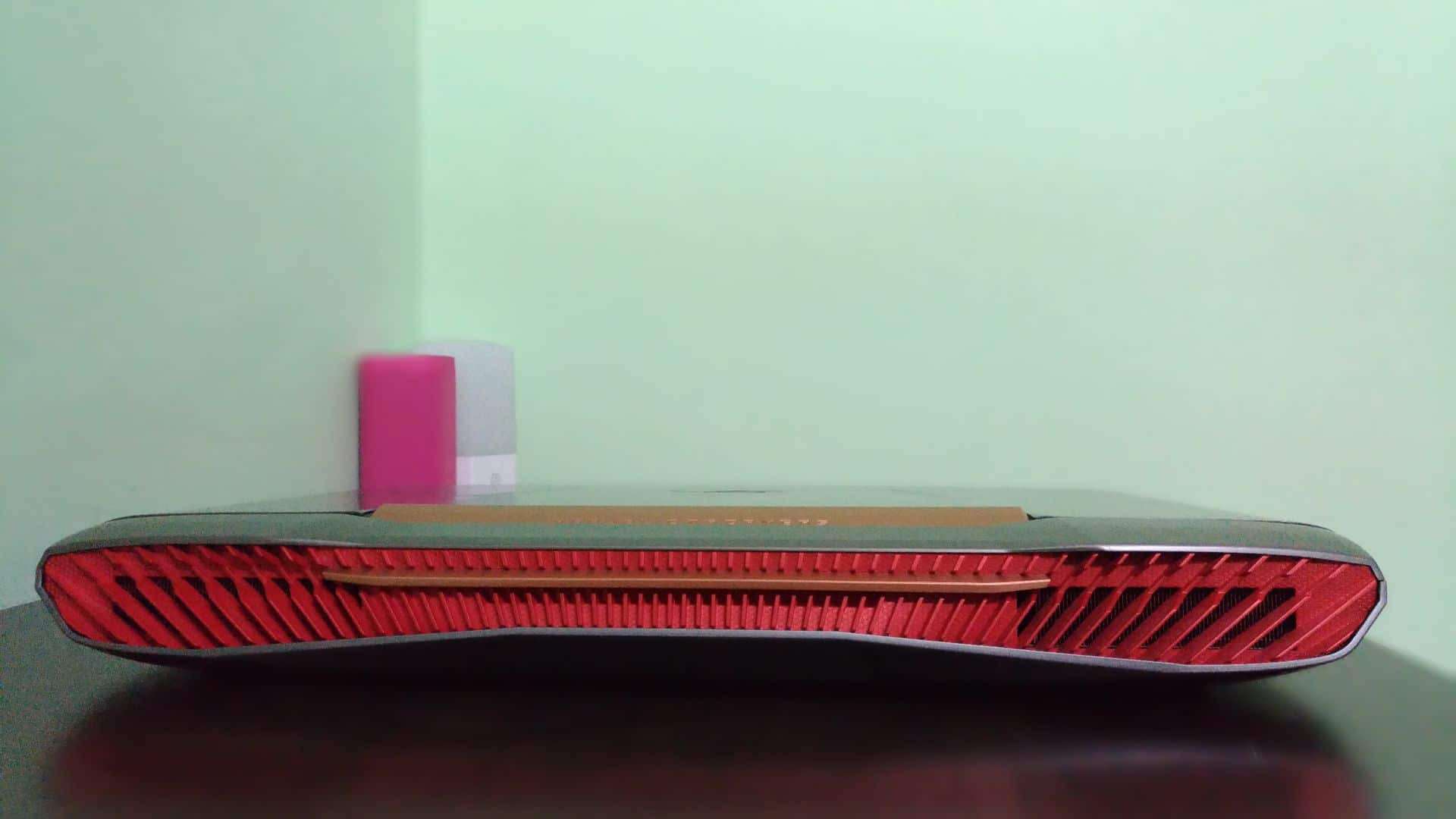 As of high-end specifications, the gaming laptop does weigh a lot [4.4KGs]. It's very hard to lift it and carry around, but these are designed to replace the regular desktops. So, these are just to stick at your work desks. Coming to the orange stripes on the metal body, they give a beast look to the laptop.
Orange is the new red :p
The metal body comes with a proper matte finish, and the lid is easy to lift. I didn't find any bent or something while lifting, or even a slight vibration of the display after lifting the lid. It means the lid is completely protecting the display from damages like it won't harm even if you keep a considerable weight on the lid/ or close the lid very fast etc.
Coming to the keyboard, the Asus ROG G752VY has a chicklet keyboard with backlit keys. Though the design made in gray & orange, you can find RED color over the keys. [Asus can't just get out of RED :p]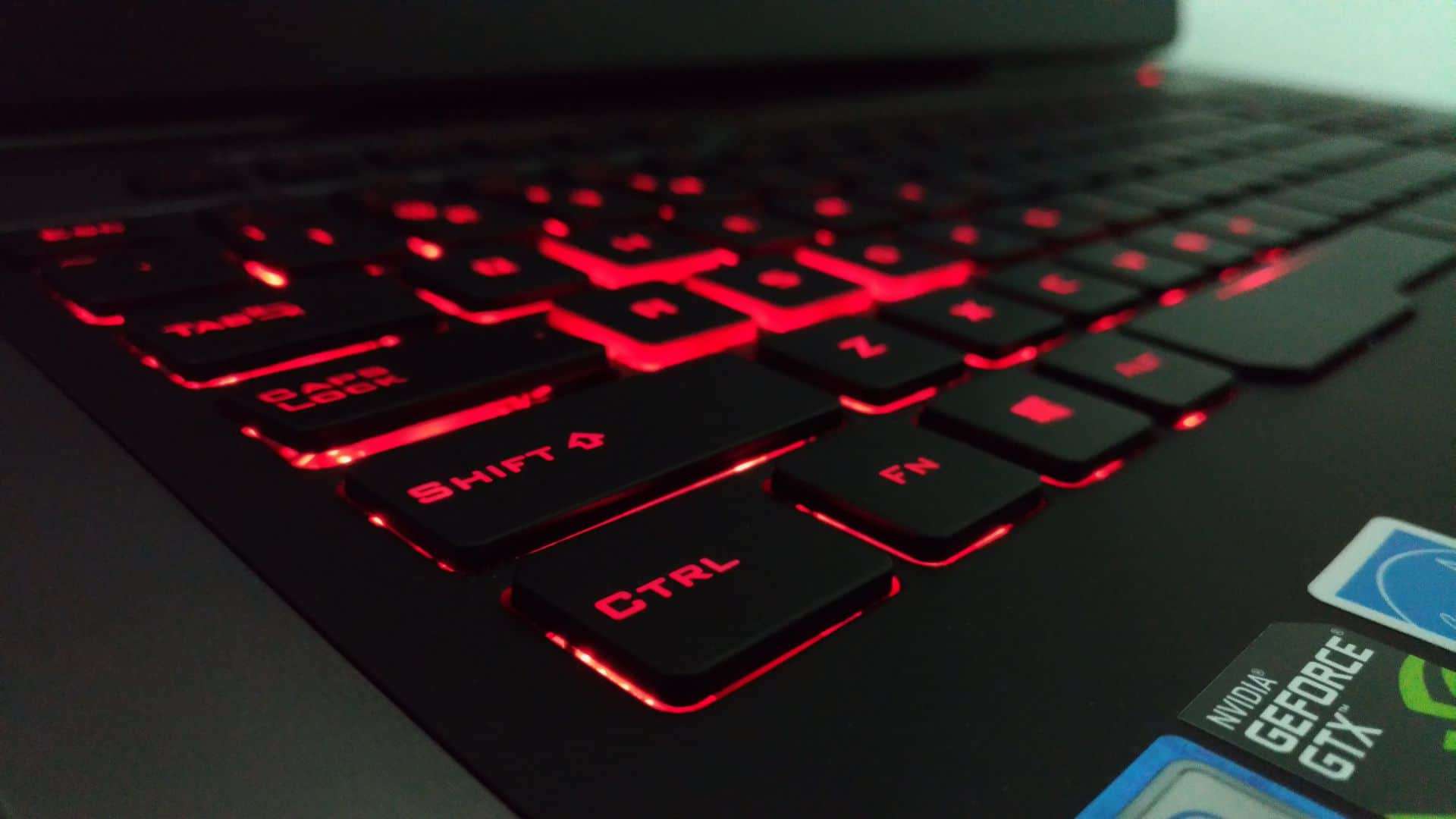 Anyhow, the backlit colors can't change, so you'll be going to stick with RED, just RED. Just like the previous gaming laptops from Asus, you can find individual keys + a dedicated ROG key here too. I will explain the usage of these keys in the performance. The ergonomic design of this keyboard provides complete flexibility while playing games. Even, the key travel is not very deep, and you don't have to worry about the click sounds as it's not audible.
On the rear side, you can find the sonic subwoofers which are new for Asus gaming laptops. They claimed to provide a better sound quality, but let's see how they work in the performance section. As usual, you can find all the essential ports like the USB 3.1, USB Type-C [thunder bolt], USB 3.0, HDMI & several other required ports. You can find the complete information on the specifications.
The build quality is decent, and as already explained about the lid, I feel the overall laptop looks robust, and it can withstand drops [from small height]. I haven't tried, and I don't think anyone will try if they watch the price tag. But as far my test went, I am completely satisfied with the build quality. It's from Asus, and they usually invest a hell lot of money in R&D to perfect the design & I feel they lived up to the mark regarding quality too.
Anyhow, let's move on to the display, the one that shows the games :p
Display
The Asus ROG G752VY has a huge 17.5' FHD LED backlight display with anti-glare. The visuals are stunning, and the color depth is amazing. Let me show you in the images, instead of saying it.
Here I played a few original Blu-ray movies in this 17.5' monster and see the color production by yourself.
Isn't it amazing? Also, the ROG G752VY has NVIDIA G-sync feature, so there won't be any transitions or fuzziness while forwarding or backwinding the scenes. The same feature will help to optimize the refresh rates of games. Now, the main part of the review – Let's take a look at this gaming notebook performance.
Performance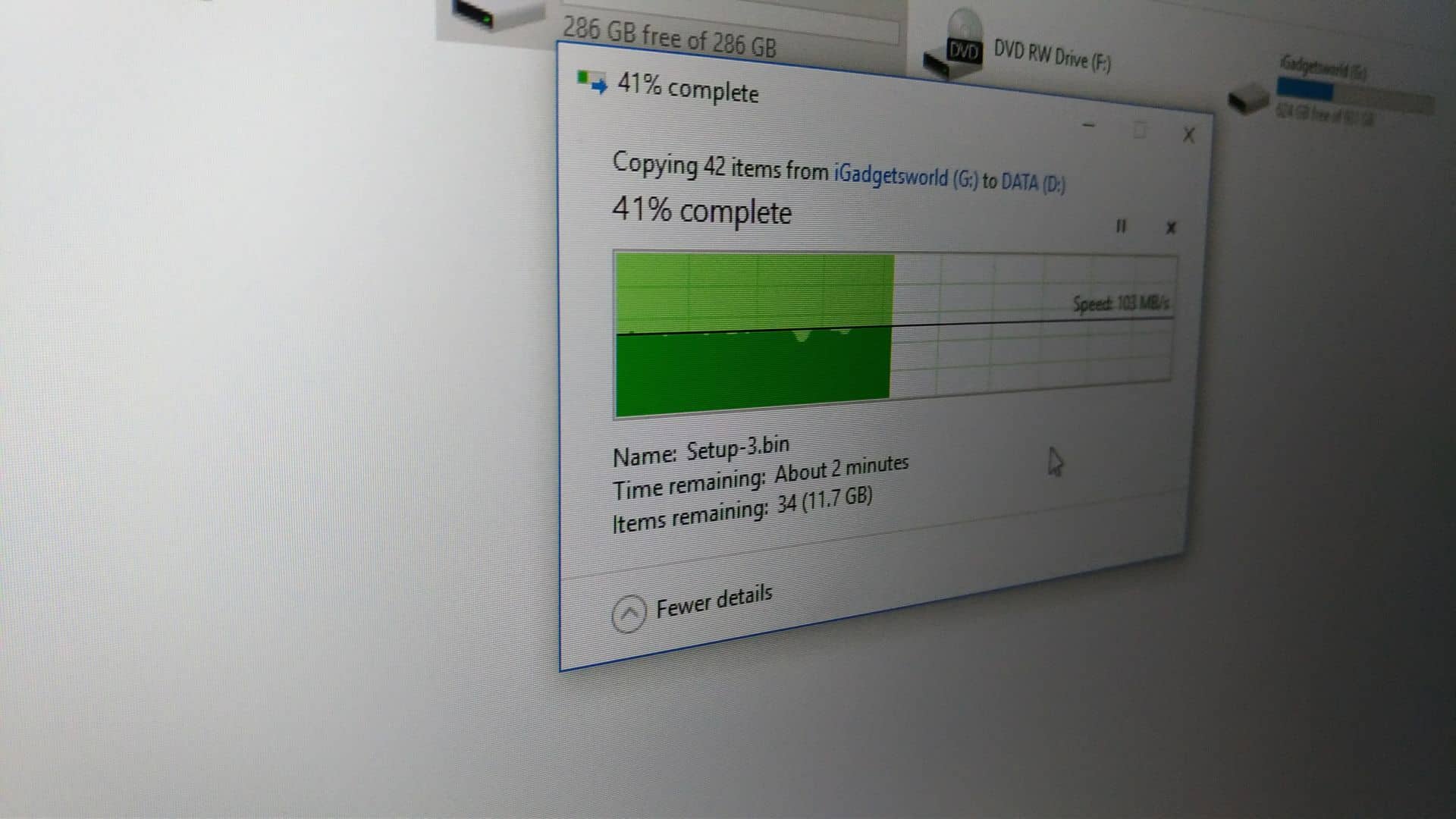 The Samsung SSDs in Asus ROG G752VY performs very well under normal and extreme usage conditions. The first SSD functions as a boot drive which boosts up the boot speed and the 2nd SSD works great to install games and provide excellent read and write bandwidths.
The pair of speakers on ROG G752VY also boasts a subwoofer & delivers a crisp sound with a bit of bass. However, the volume did disappoint me which could not get fixed even after updating Realtek drivers. Tweaking Asus's Sonic Studio program won't help either.
"Playing A game with speaker volume on ROG G752VY is a Bummer!
Intel's Core i7-6700HQ clubbed with 16 GB of RAM provides a high-level performance in ROG G752VY. The laptop doesn't overheat while gaming, thanks to the 3D vapor chamber cooling module and the dual exhaust fans on the back.
Nvidia GTX 980M GPU with 4GB of dedicated GDDR5 RAM performs wonderfully, as expected. Since the GPU supports Nvidia's G-SYNC technology, so the GPU will be running all the time, thus leaving a slight impact on the battery life.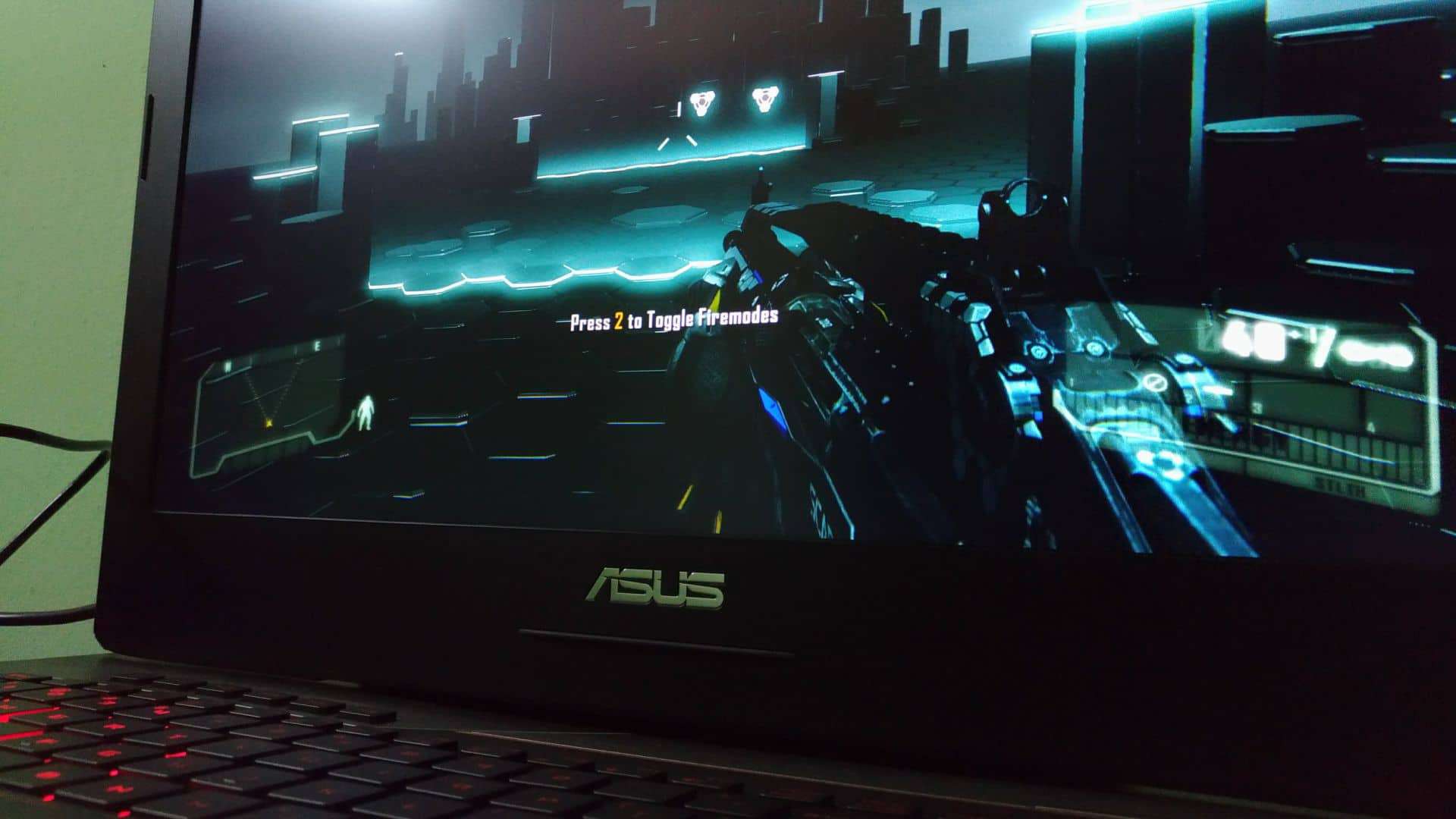 I played few games to test the performance selecting Extreme Preset of Asus's Turbo Gear. GTA V returned an average frame rate of 58 FPS with G-sync turned off. Battlefield 4 gave an average frame rate of 83 FPS with extreme settings. At last, FarCry 4 showed up an average of 57 FPS, which was better than expected.
Battery Life: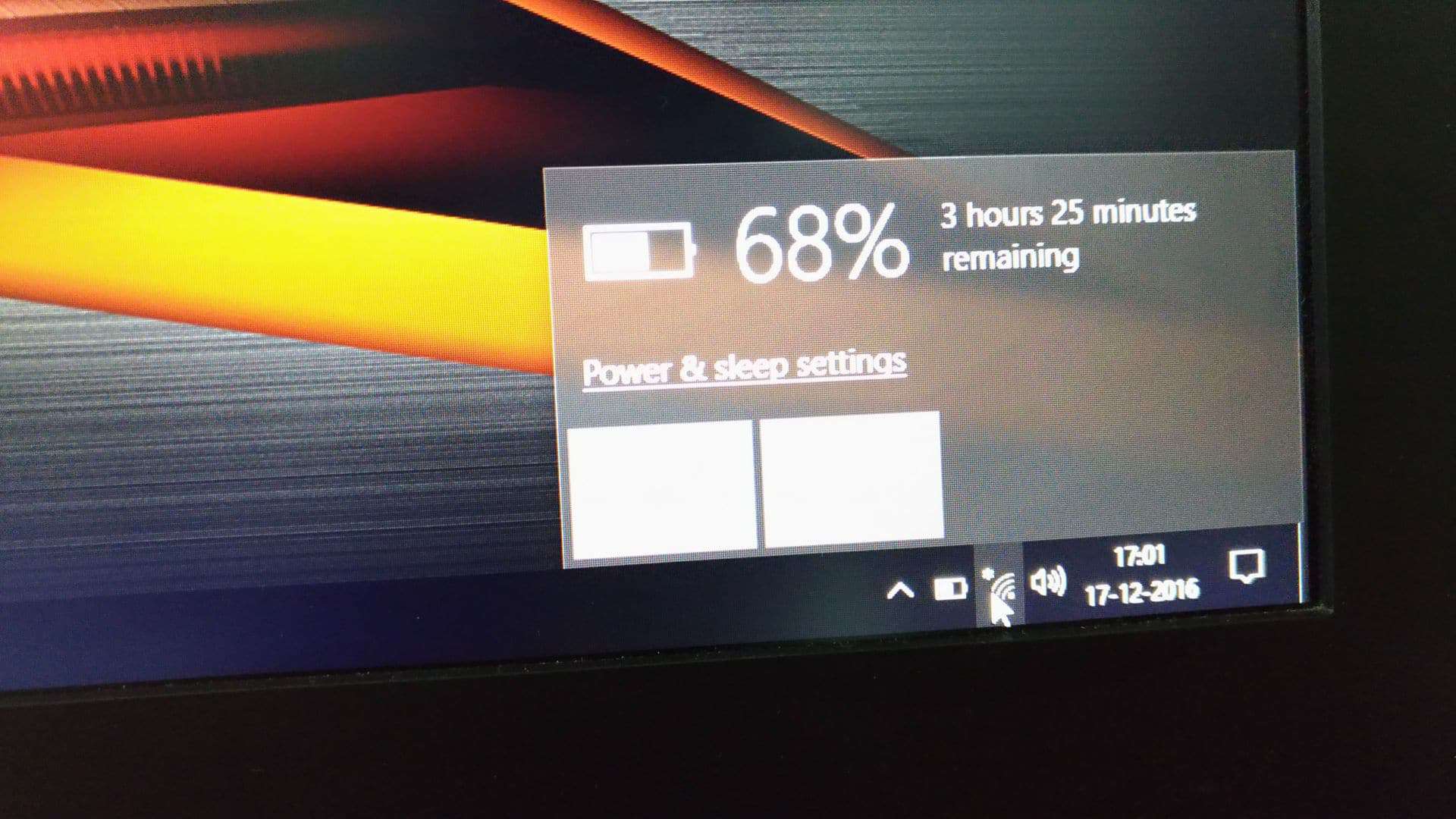 The ROG runs on an eight cell battery with capacity 6,000 mAh. Even with extreme performance conditions, it smoothly crosses 1hr 50 mins mark which is quite good for a heavy gaming laptop under stressed out conditions. With this capacity of the battery, it can easily pass 4 hours mark under normal usage conditions.
Pros:
17.5' FHD bright, stunning display
Impressive design
3D Vapor Chamber cooling module
Excellent gaming performance
Nvidia G-SYNC
Upgradeable
Cons:
Heavyweight (That's understandable though)
Volume level not up to the mark
Price
Verdict:
The Asus ROG G752VY carries the best design we have seen from ASUS in their gaming laptop segment in a long time. It is a premium gaming laptop, and gamers will not be disappointed with the performance. However, standing at a high-end notebook price segment, Asus ROG series has got some fierce competition like Acer Predator series which arrives in a more compact package & Alienware. The 3D cooling system of Asus Rog G752VY is indeed one of the best assets here. Asus has got some bulk weight considering 4.4 kgs, but that's understandable. Asus Rog G752VY will set you back by Rs. 1,79,990. The choice is yours!