Asus known for its Electronics in Computer Hardware has been testing out several technologies and entered into laptops, tablets, smartphones and smartwatches. Last year in India, we've experienced Zen series smartphones released in 3 variants targeting 3 types of people. All those 3 smartphones made a great impact in the budget segment smartphones ( under 10 K in India).
Recently at CES 2015, Asus presented the "World's first ever 4GB Smartphone" Zenfone 2 with a near budget price tag. Excluding the 4 GB there're several other variants of Zenfone 2 with a slight variation in the specification and price. Recently Asus revealed Zenfone 2 running on Qualcomm Snapdragon chipset ( Asus has been releasing all of it's smartphone with Intel based chipsets and processors). Besides this, the world raised so many questions like
Does this mean the battery will be low because of more usage in CPU & RAM ?
What's so difference in a 3 GB and a 4 GB Smartphone ? ( OnePlus One – 3 GB RAM with near price tag )
Apple is still using the same 1 GB of RAM, why the Android smartphones bulking their phones with 4 GB ?
What's the strategy involved in releasing same smartphones with many variants ?
Will it support multi-tasking like I experience in my PC ( powered by Intel ) ? and so on…
well, these questions are raised as soon as the phone is unveiled as it is confirmed to have a 4GB RAM. Keeping all things aside, I've received a Asus Zenfone 2 ZE551ML review unit – 4GB variant, 15 days back and started testing the features and tried to find some answers for the above raised questions. I hope my review will reveal the possible answers. Before starting the review, let's have a look at the key specifications of this 4GB beast flagship ( in short).
Read more: Top 5 things you need to know about Zenfone 2
Asus Zenfone 2 ( ZE551ML) Key Specifications:
A 5.5-inch IPS, 1080p display with 403ppi density, Corning Gorilla Glass 3 protection.
Powered by Intel Atom Z3580 chipset with a 2.3 GHz quad-core processor & PowerVR G6430 GPU
Running on Android 5.0 Lollipop with ZenUI.
4GB of RAM, 32GB of on-board storage, expandable up to 64 GB by using microSD slot
A 13MP rear camera with dual-LED, dual-tone LED flash, 1080p HD VIdeo recording and a  5MP front-facing camera
Non-removable Li-Po 3,000mAh battery, fast charging: 60% in 40 minutes.
Asus Zenfone 2 ( ZE551ML) Review: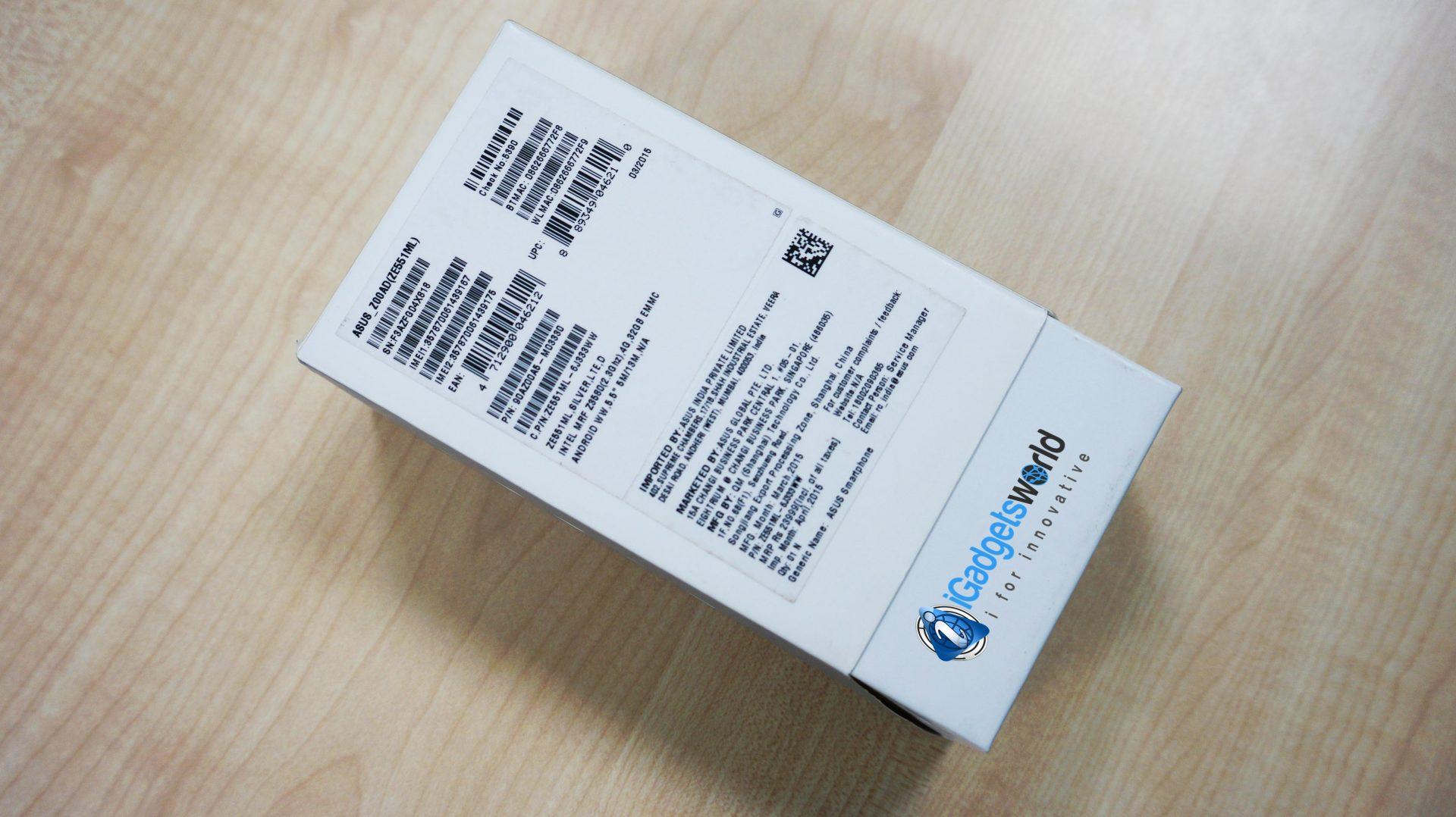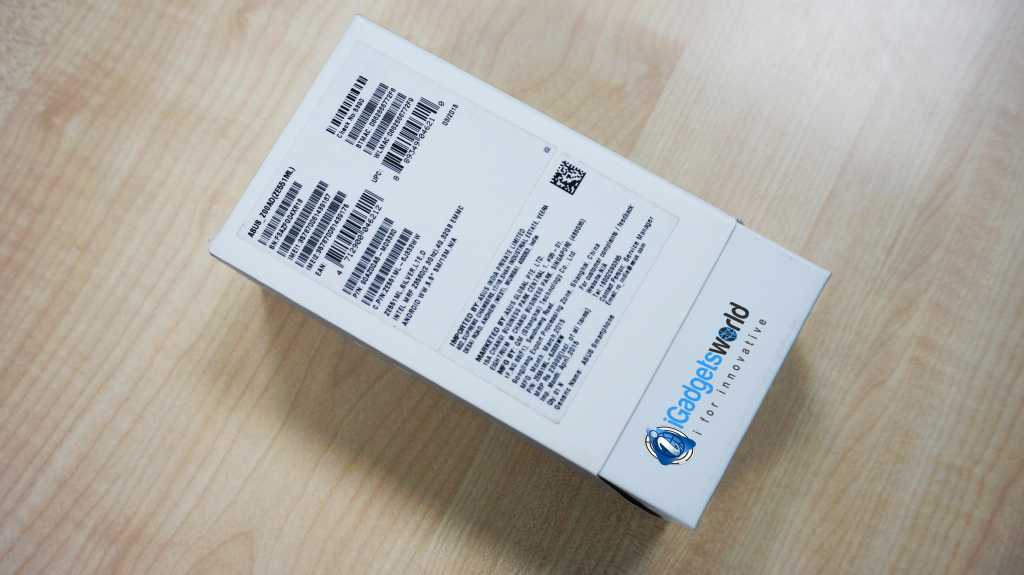 After receiving the review unit, the first thing I did was taking some pictures ( camera quality test) as there was a rumor that Zenfone 2 can take better pictures than a DSLR, well It's not as expected!! After that I did benchmark test using AnTuTu for which I've  already published the results. Well, let's start the review with design.
Design: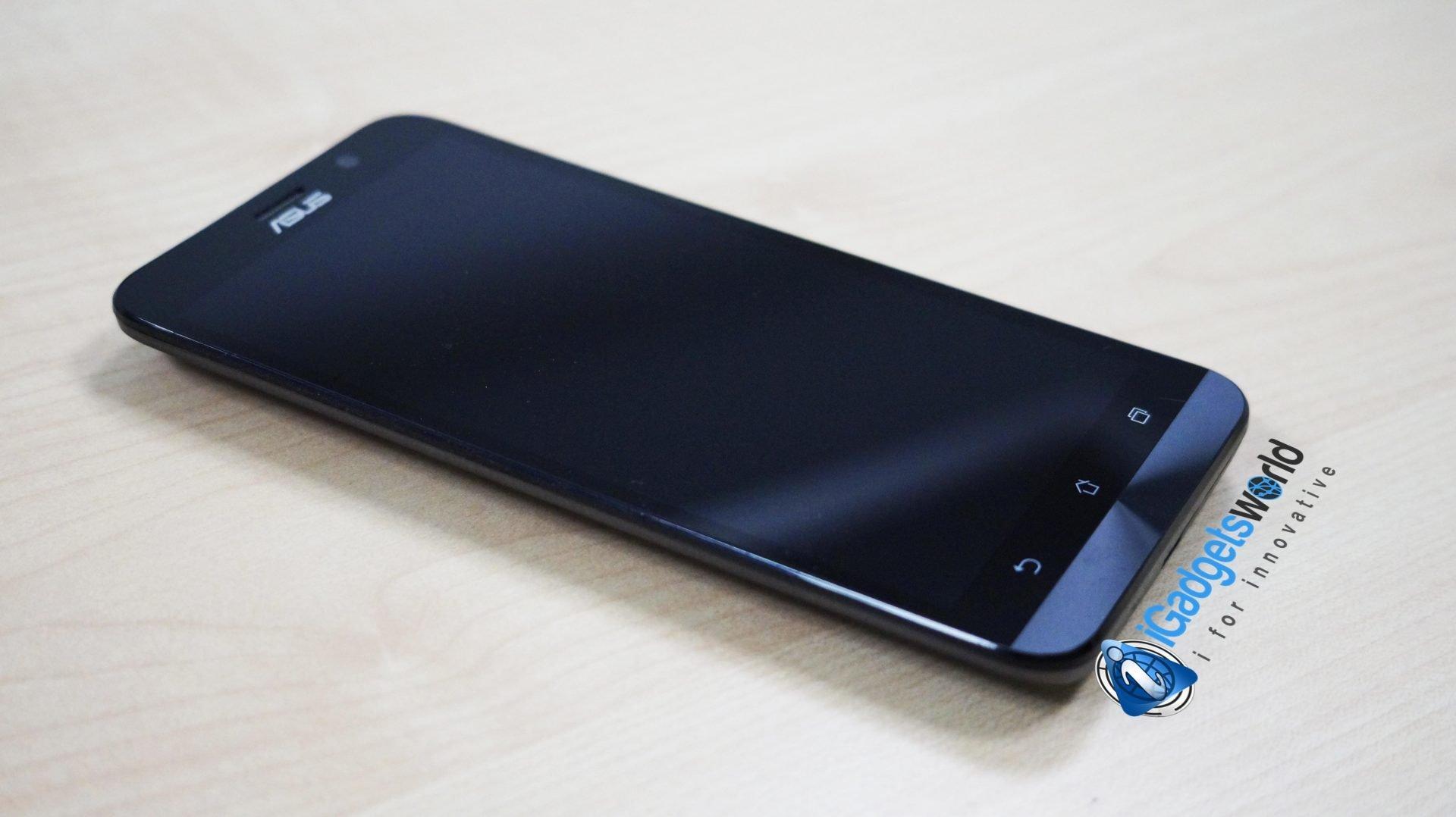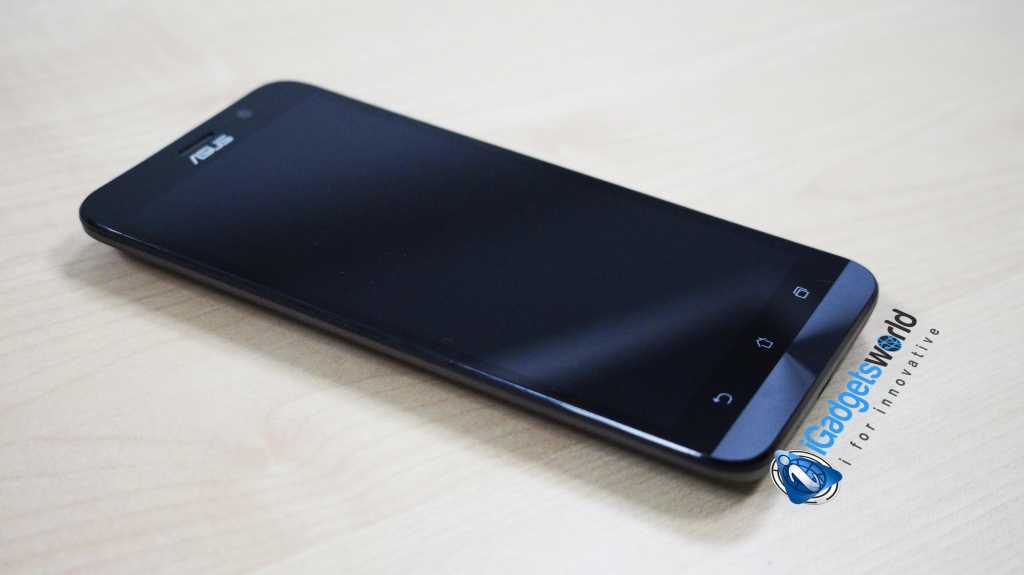 There's a saying – First impression is the best impression, my first impression on this flagship is quite impressive. I've been watching the Zenfone old smartphones ( Zenfone 5, 6 and 4) – the design is completely attractive and yet simple.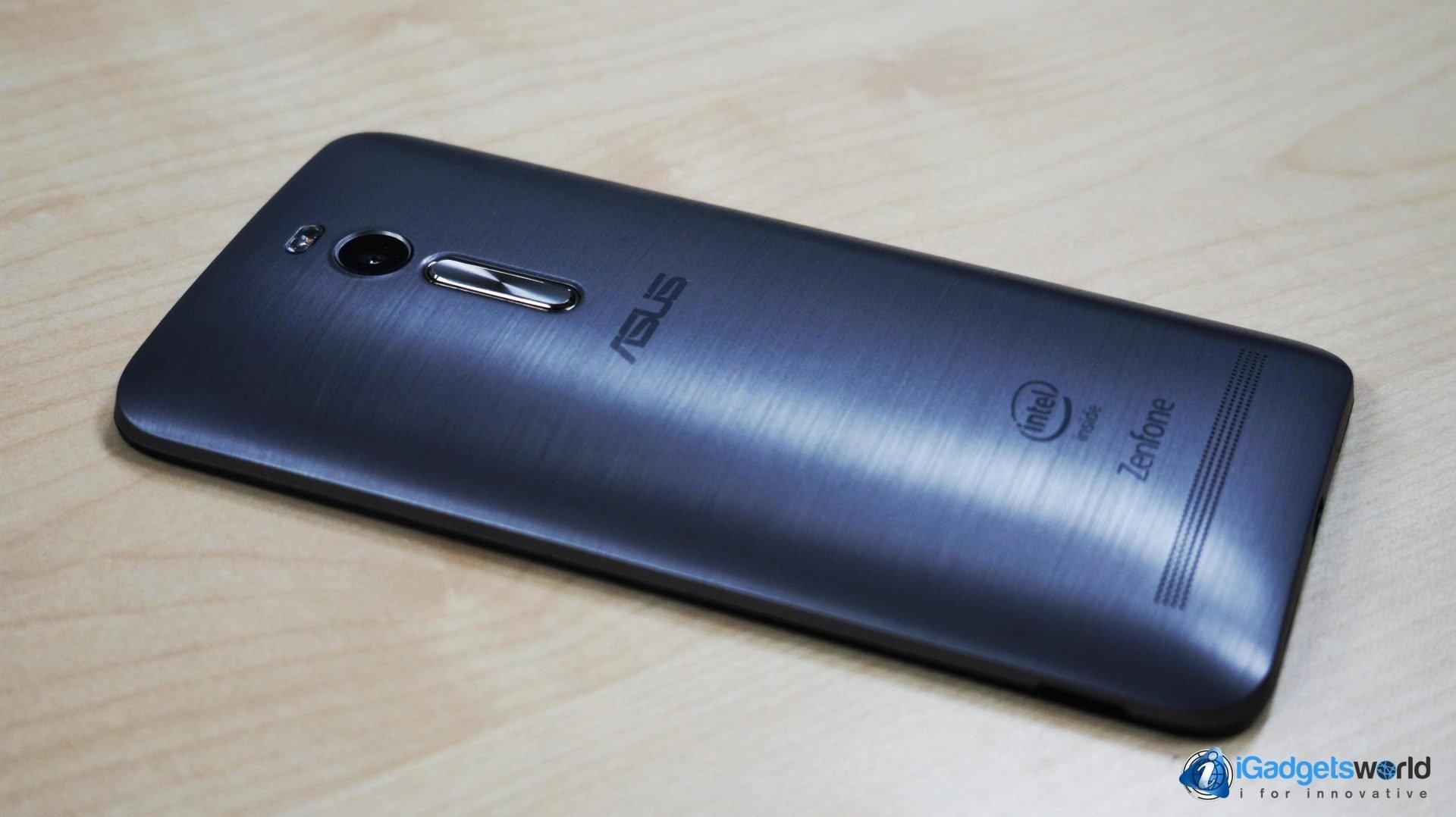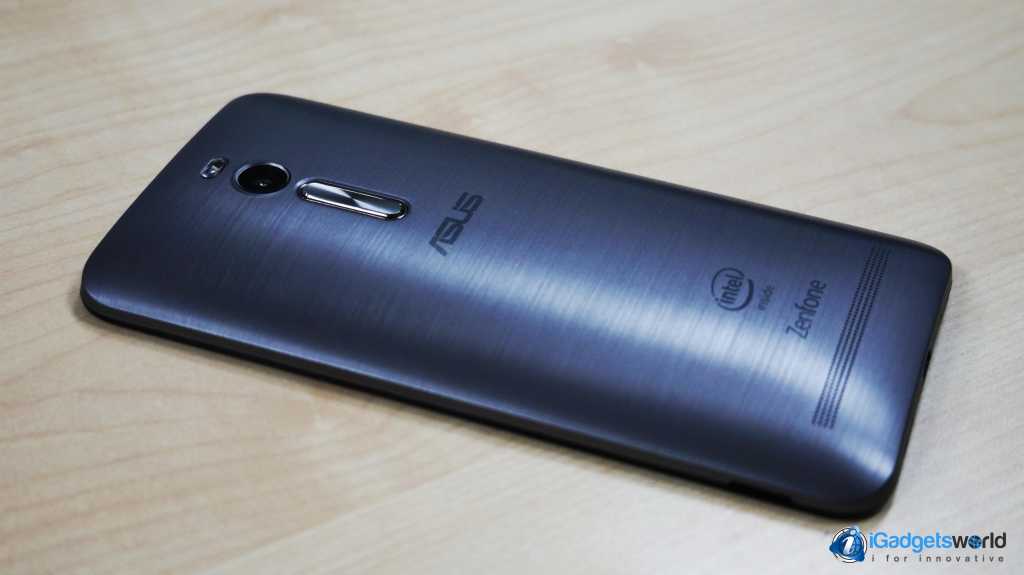 The phone is dominated by a 5.5-inch screen, flanked by generous bezels and the back panel of it got a brushed steel effect. As a brand mark there's an Asus logo joined with an Intel inside inscription in order to demonstrate its allegiance to the non-ARM camp in the Android realm. Popping off the back panel out,  it gives the access to the array of slots inside. There're two micro-SIM slots and a dedicated microSD slot. The battery is sadly not user-replaceable, even though you can access it from here.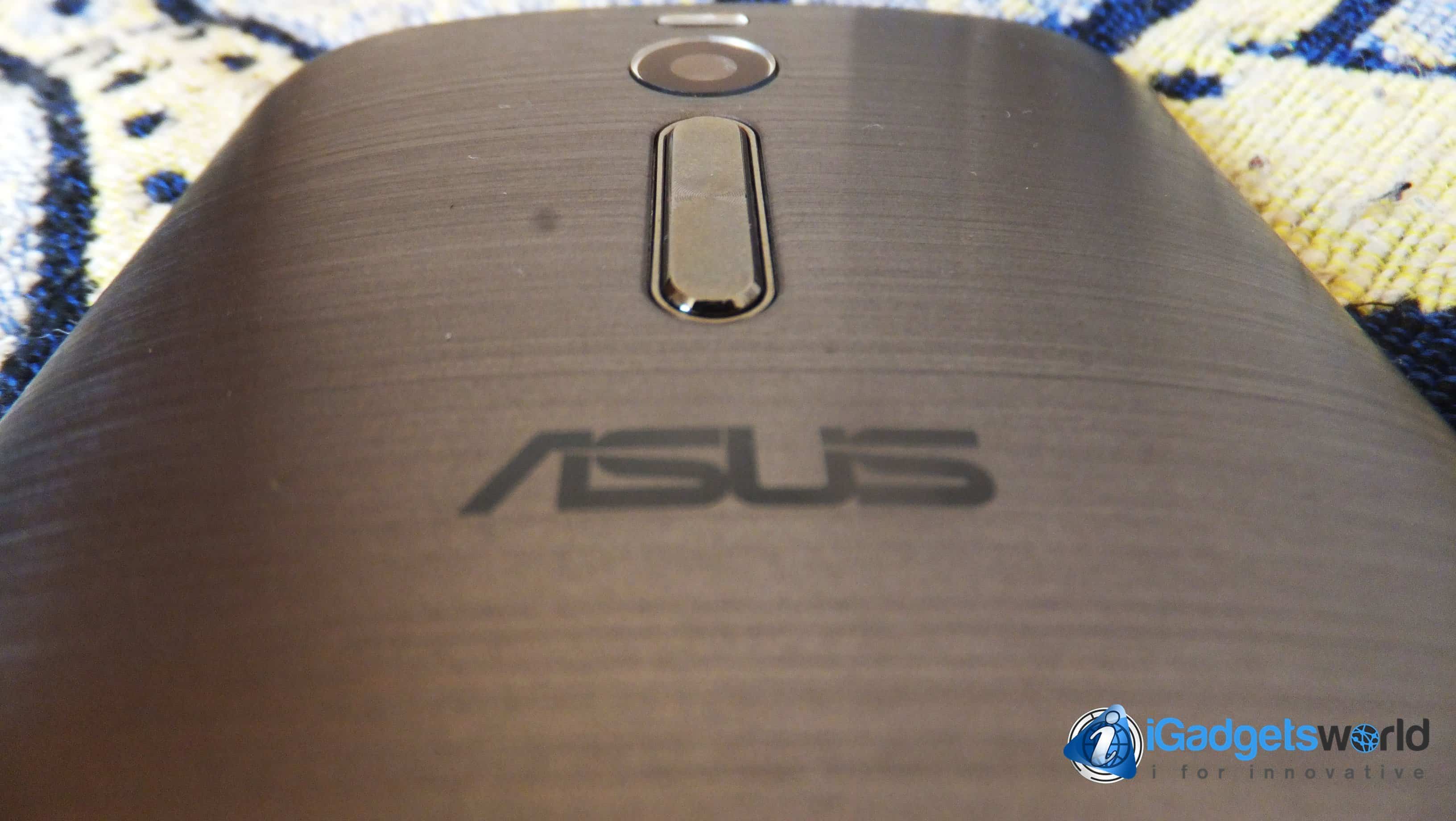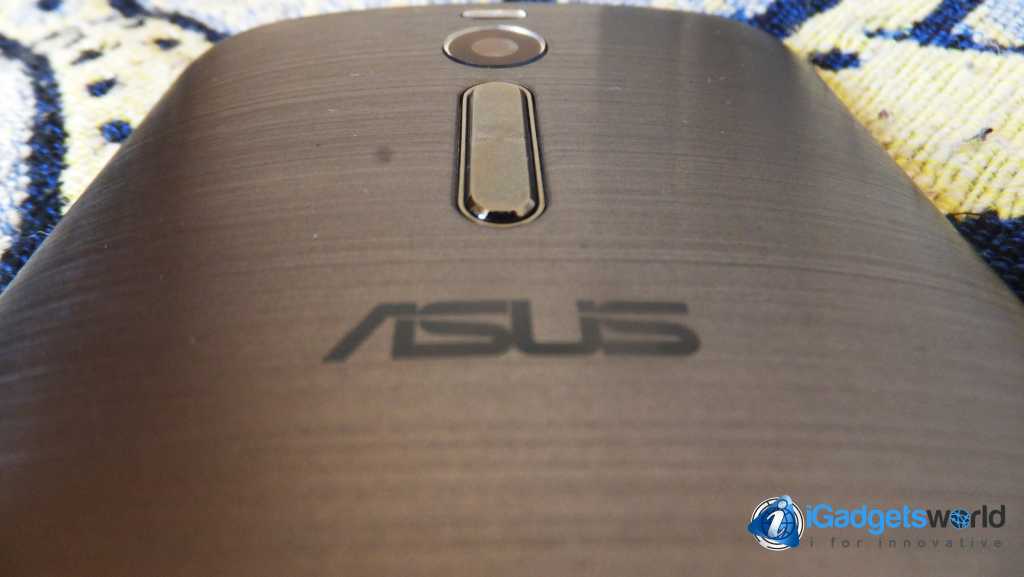 ASUS inspired by LG,  got a volume rocker on the back right under the camera lens. It is positioned exactly where your index finger typically rests and it's surrounded by a gentle indentation to easily locate it by touch alone. Towards the bottom of the back there's a speaker grille. Don't get fooled with its size, speaker inside is only half the size of total grille.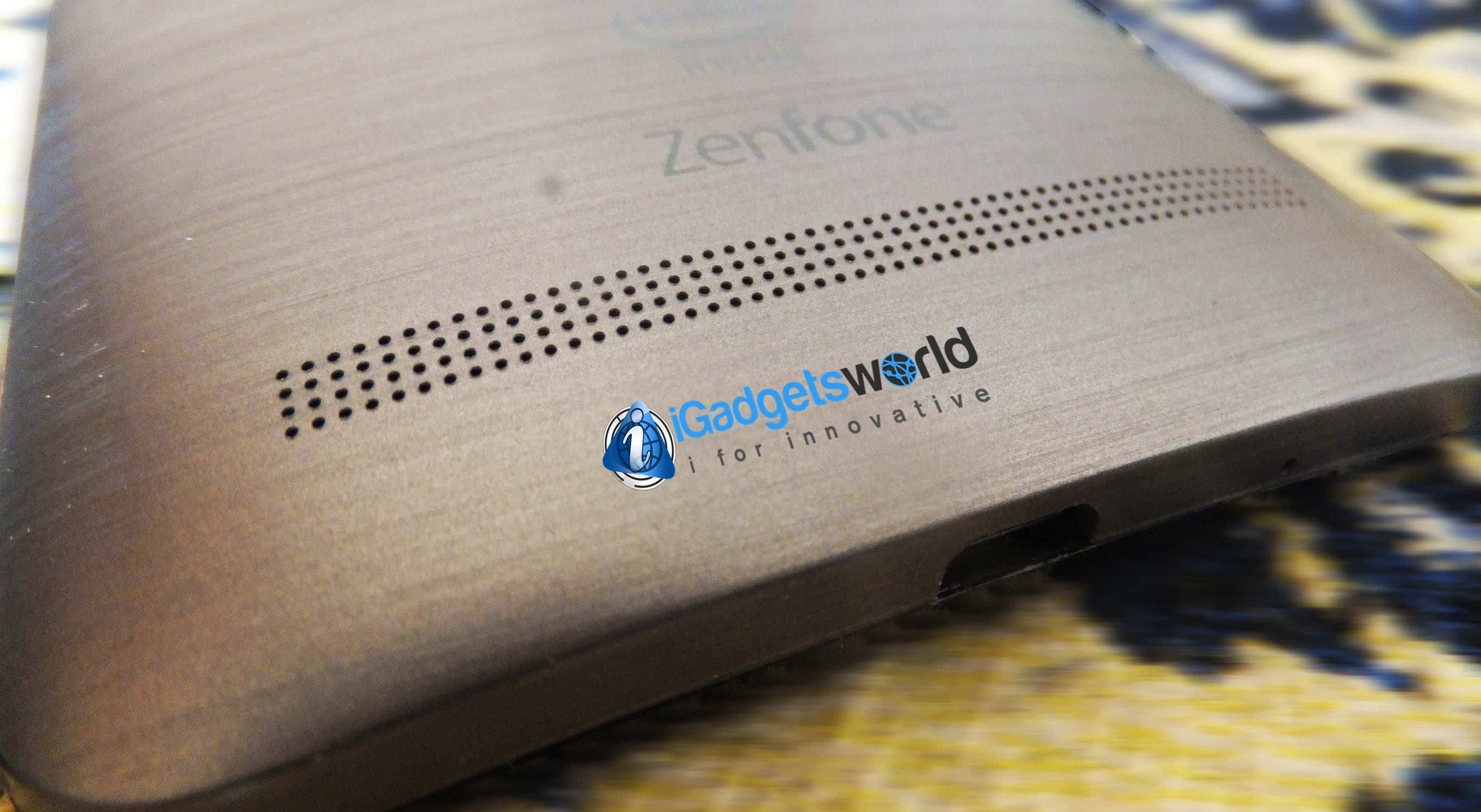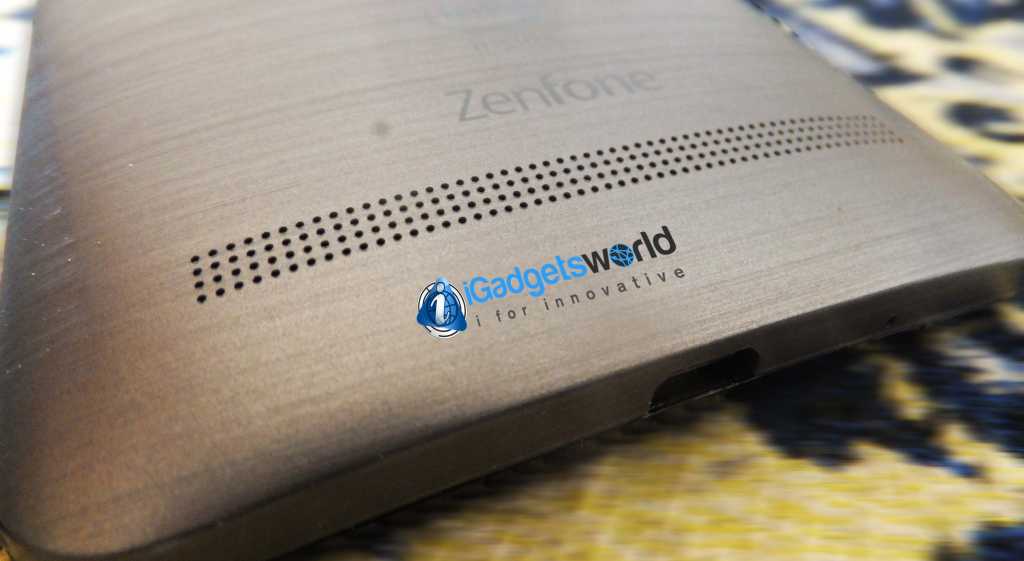 Display: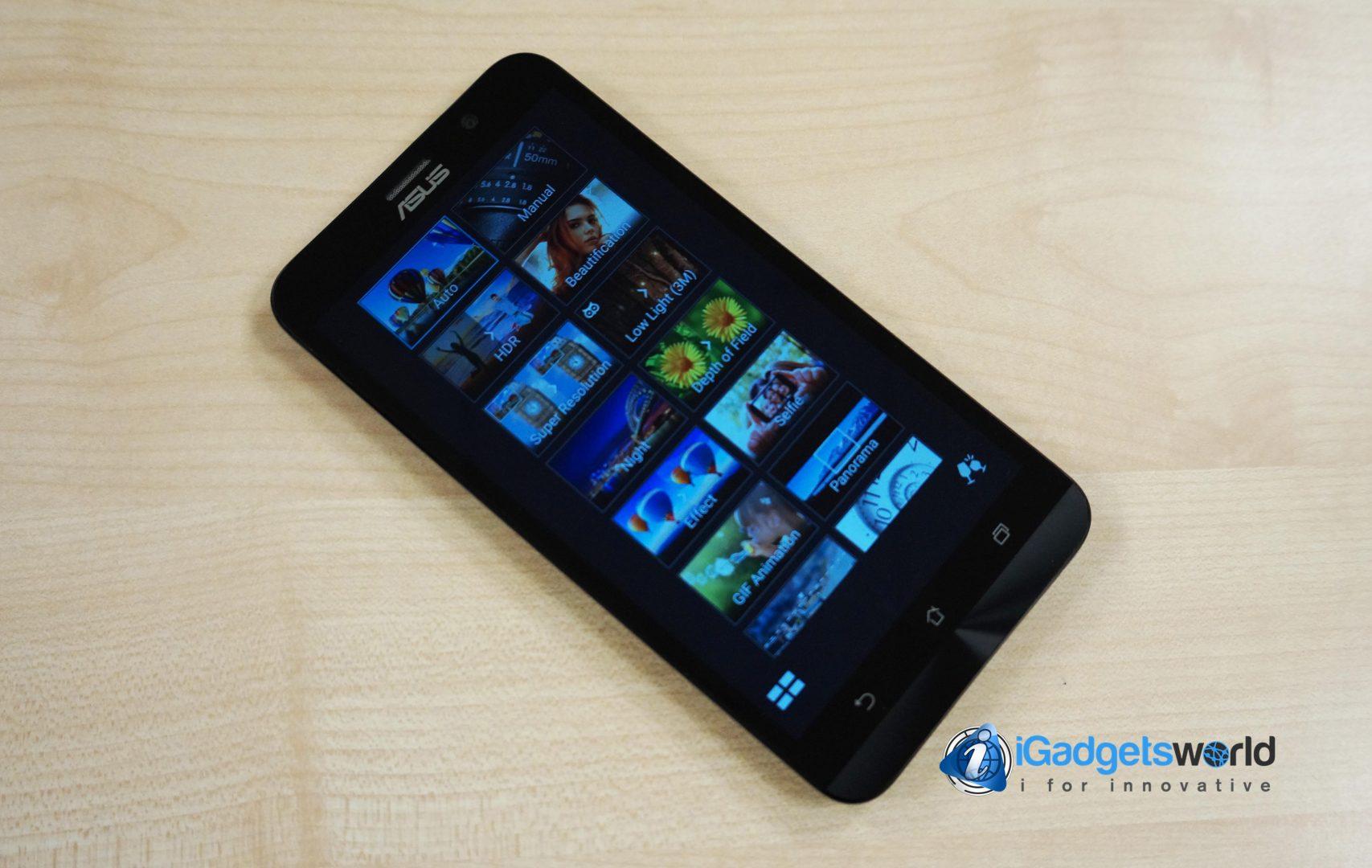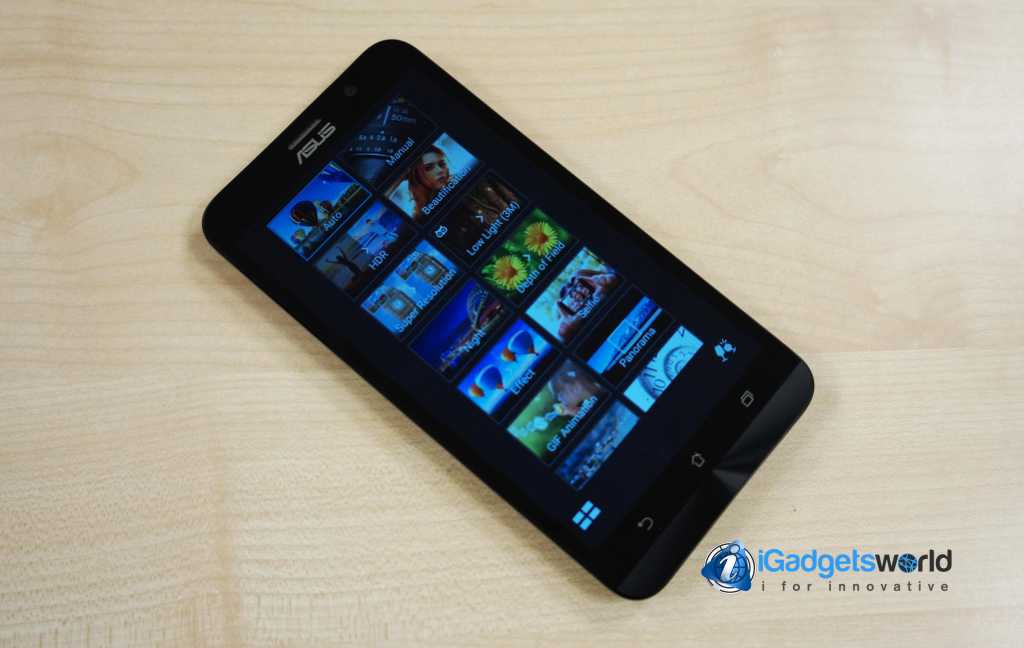 Display is one of the greatest thing I liked in Zenfone 2, it is equipped with a 5.5 inch display and utilizes an IPS panel  of 1080p resolution with a pixel density of 403ppi.
Do you know? The Pixel density of  Zenfone 2 of 403ppi grade is well above the retina grade, which is considered to be 300ppi.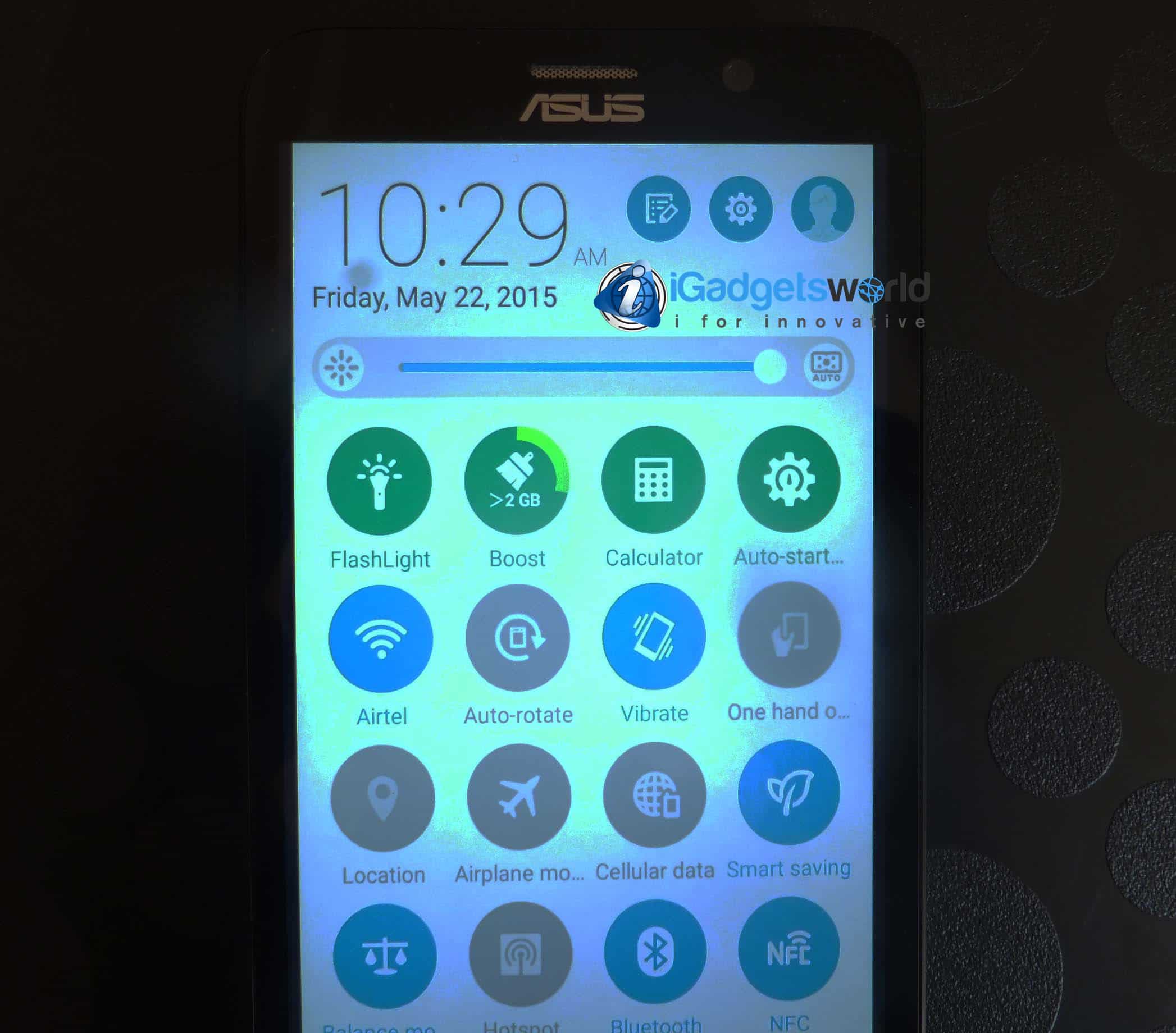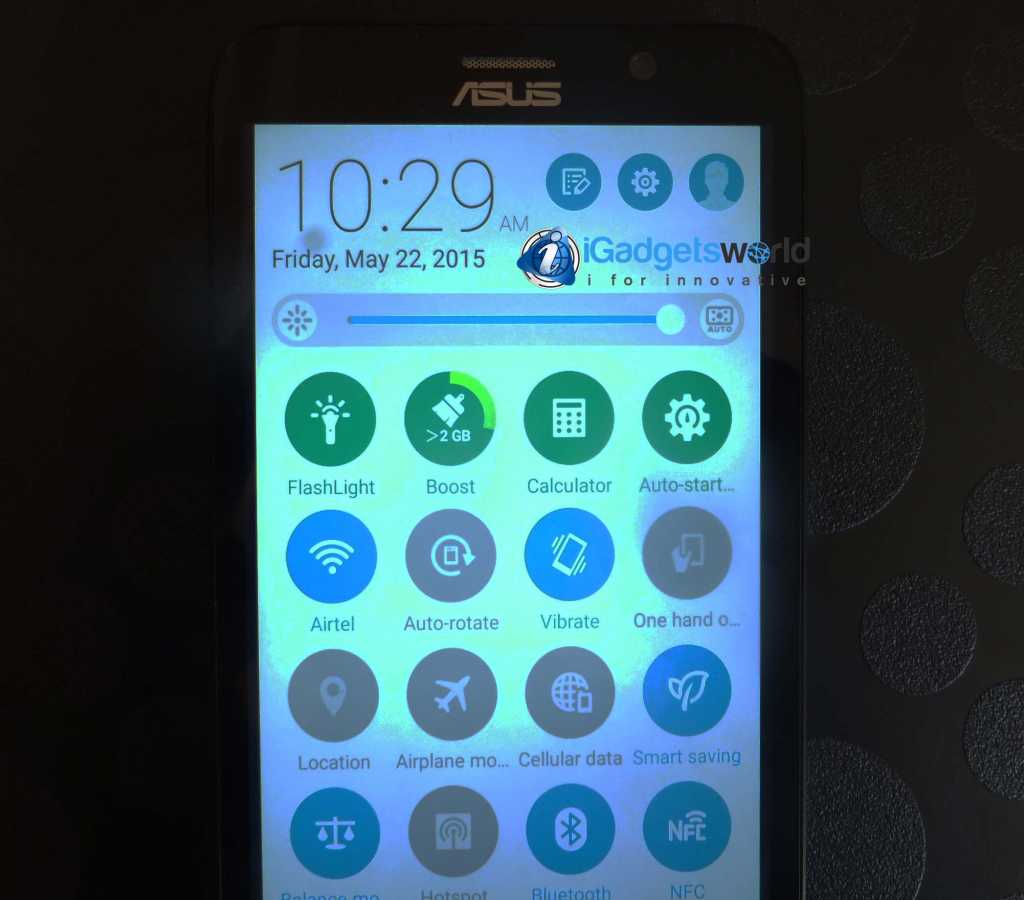 When it comes to protection, the 4 GB flagship is covered in Gorilla Glass 3 for scratch and shatter resistance. Though It is very prone to smudges and care must be taken to keep it clean. There is a dedicated glove mode for increased touch sensitivity at the expense of slightly shorter battery life.
Camera: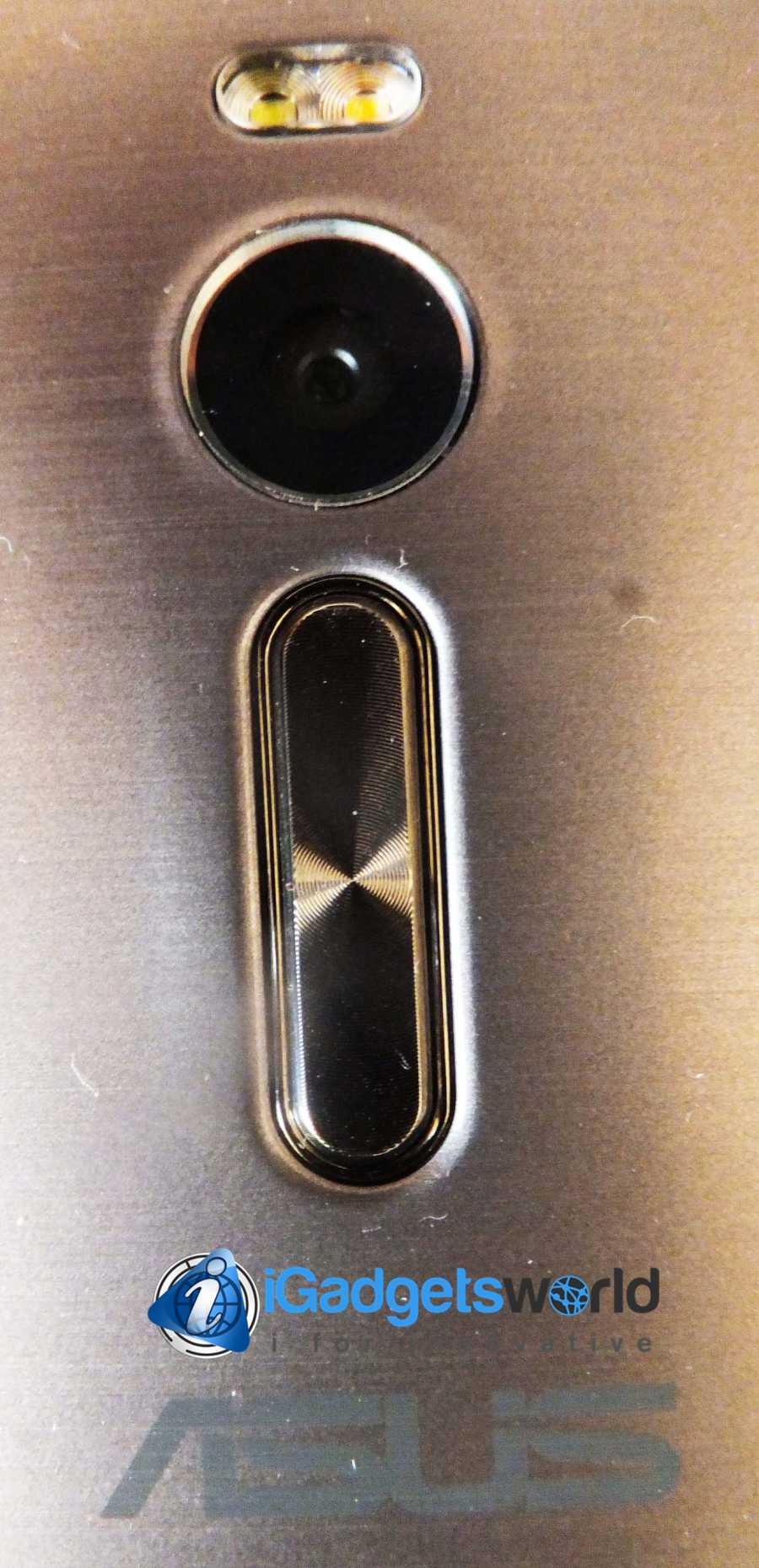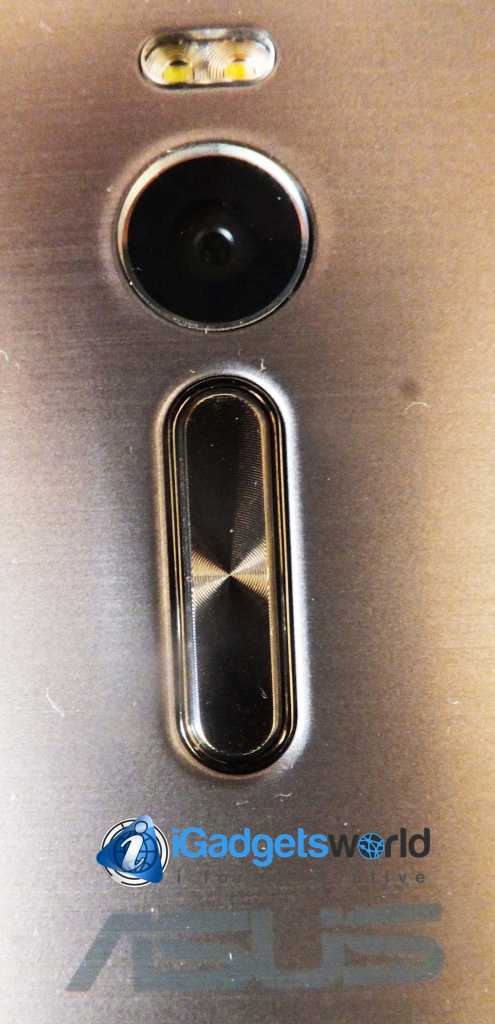 The Pixel master camera in Asus Zenfone 2 comes equipped with a 13MP rear camera with a native 4:3 ratio, capable of producing shots up to 4,096 x 3,072 pixels in resolution. Camera sits at the back and placed quite below the dual tone flash which allows better pictures in low-light shooting.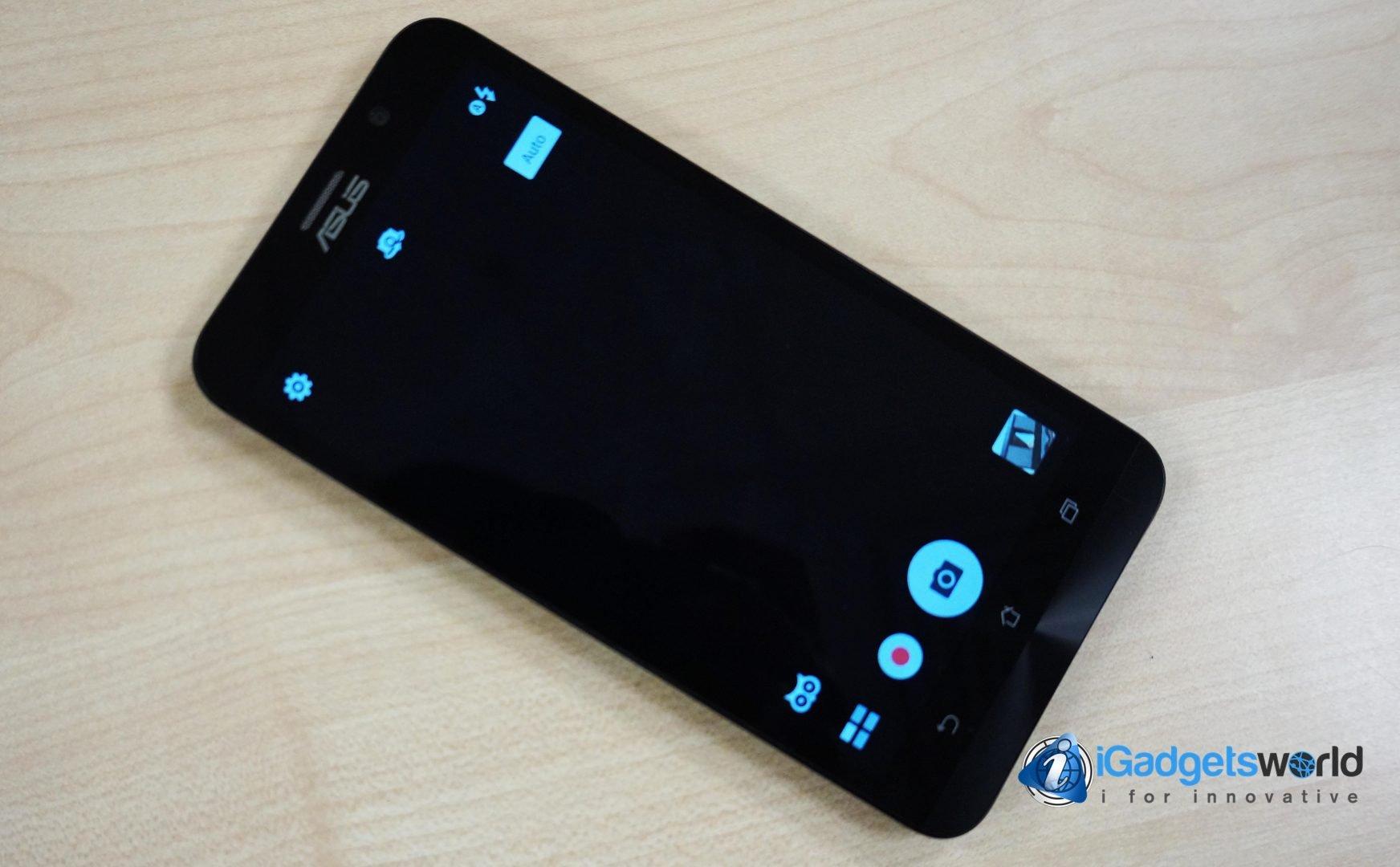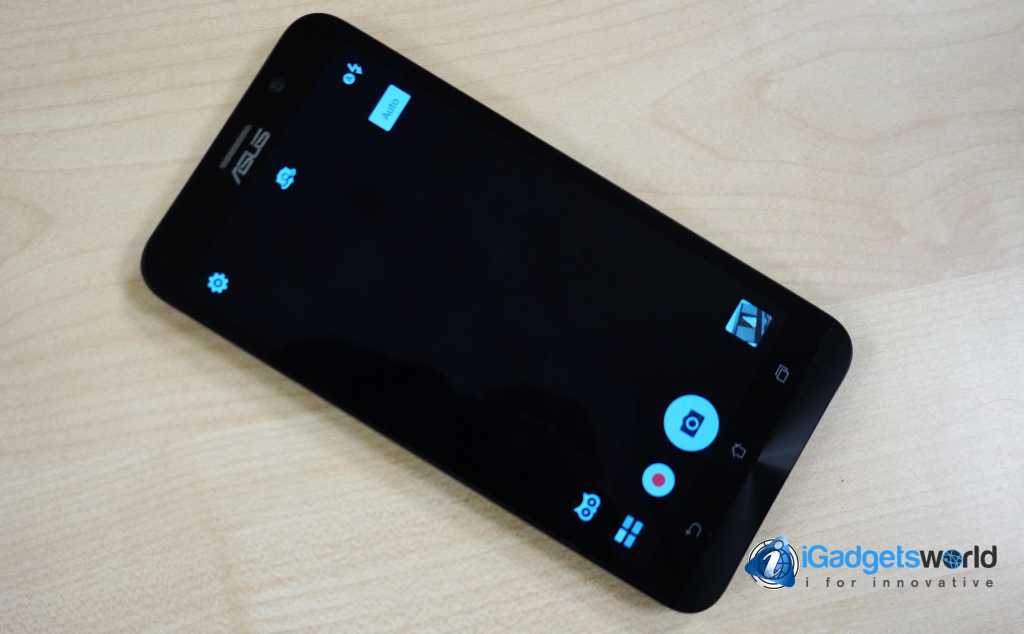 When it comes with app interface, it is combined, offering a screen shutter release button and a video record button side by side. The volume rocker can be set either as zoom control, or shutter release. An array of shooting modes are available which includes Auto mode, Night mode, Panorama and HDR mode on the top. The Settings menu offers control over white balance, ISO, exposure compensation, the lot.  The Zenfone 2 is also capable of acquiring focus from very close distances and that results in some very nice macro shots, with plenty of detail.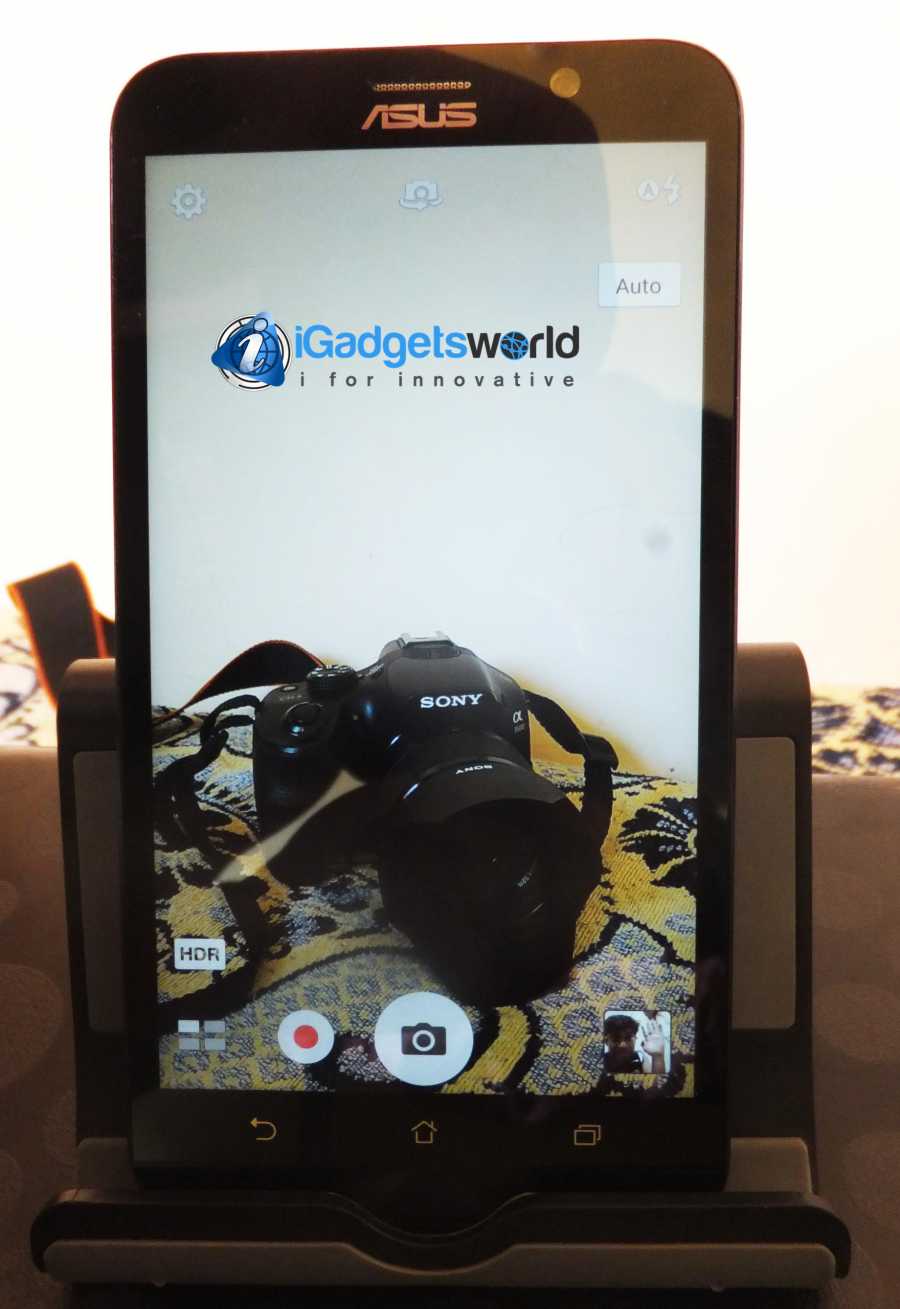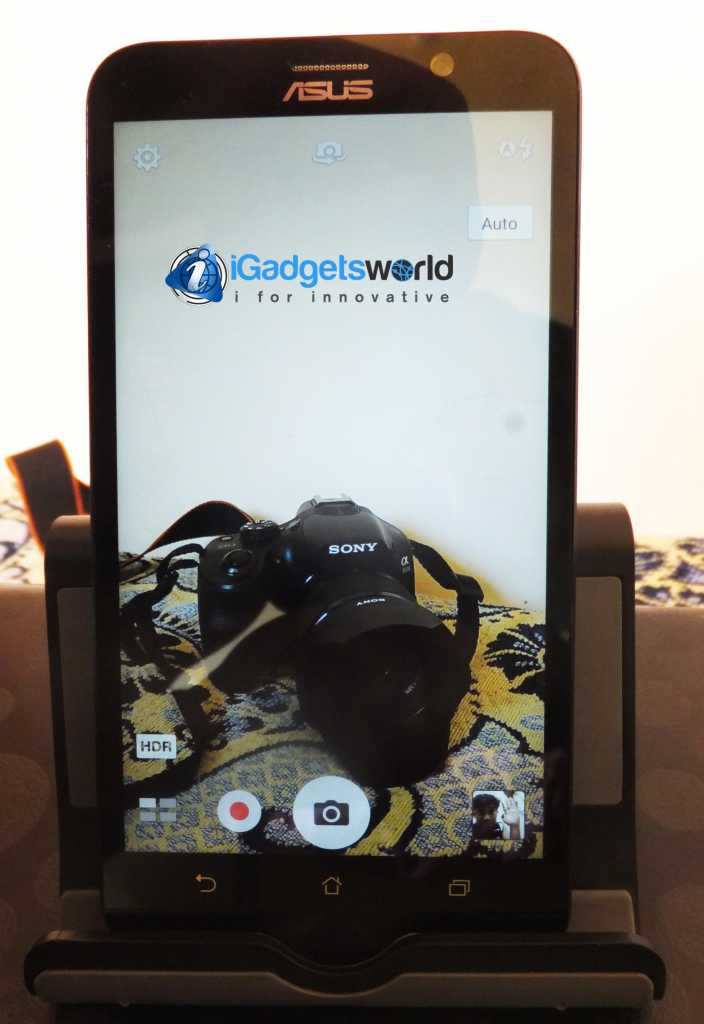 I did took some samples in different angles using Zenfone 2, here're the camera samples.
The front camera is a 5MP unit which outputs photos up to 2,560 x 1,920 pixels. It won't impress you with exceptional quality, but does an adequate job for social media selfies.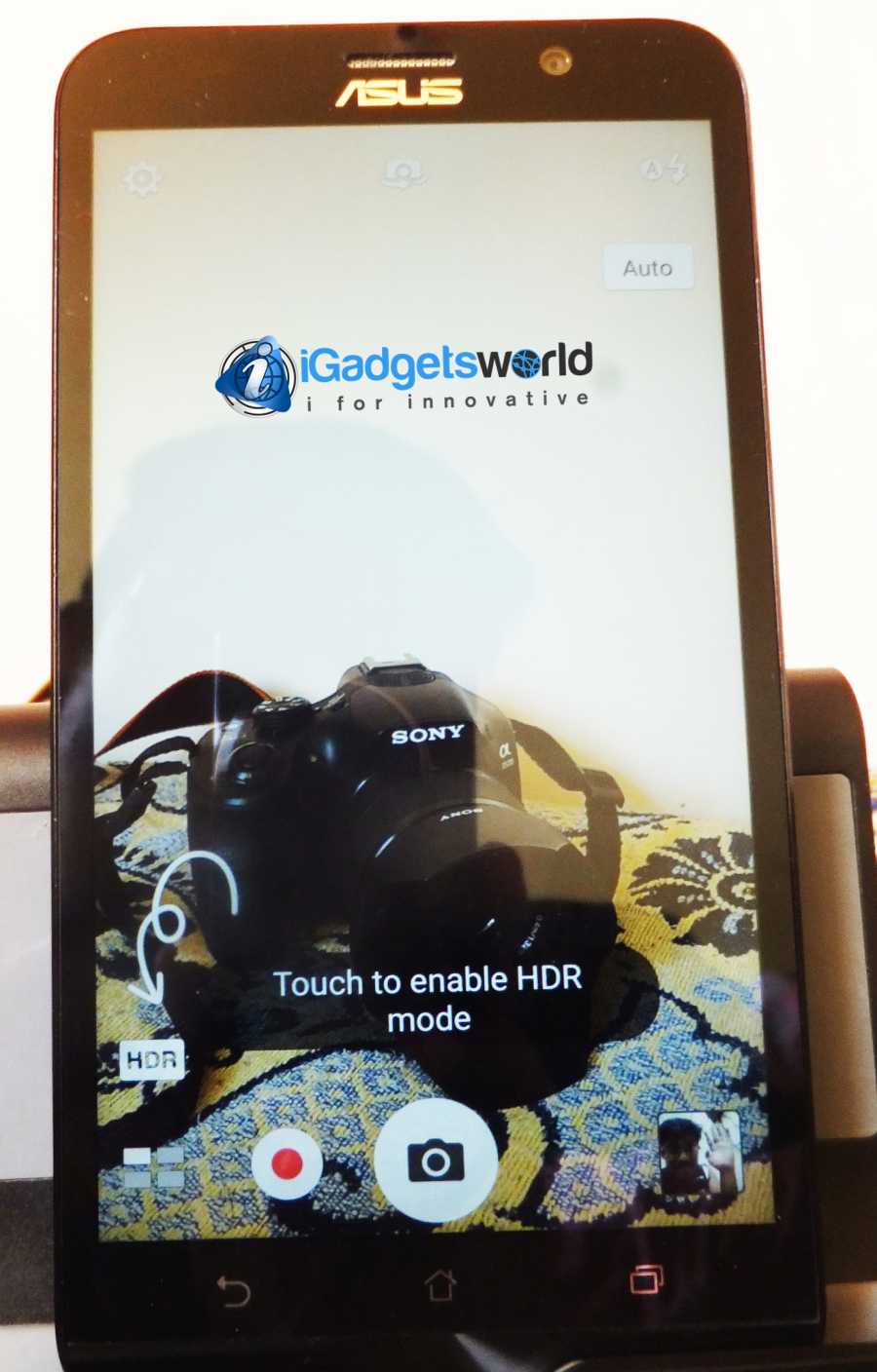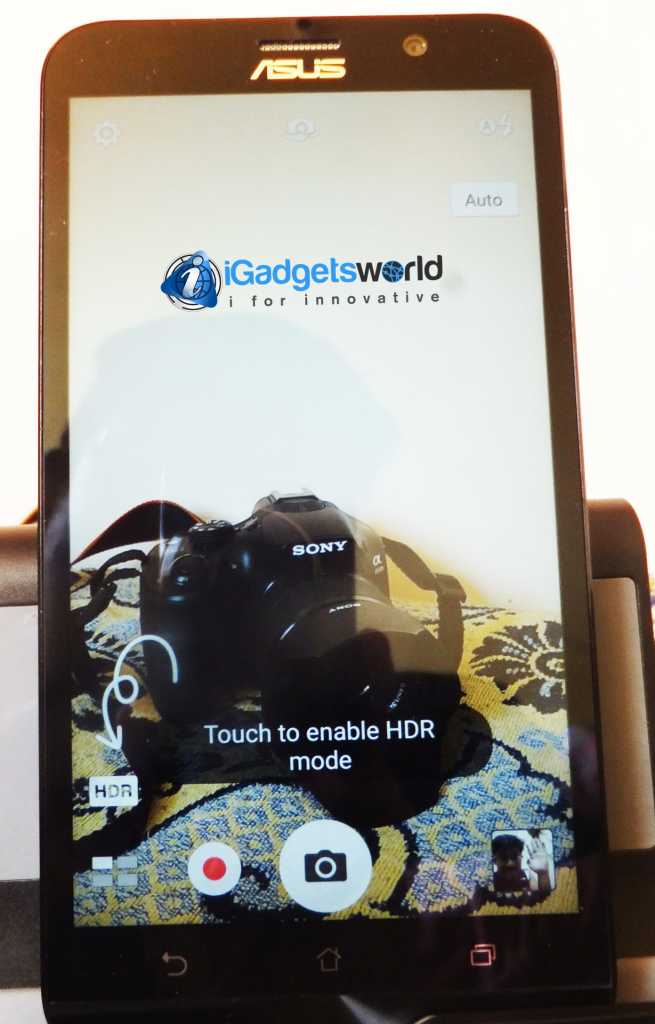 Coming to the video quality, Zenfone 2 shoots videos up to [email protected], a standard-issue mode,  but there's no 2160p mode. The 1080p videos have a bitrate of 15Mbps and the audio is recorded in stereo at 192Kbps. The output quality is nothing like you'd expect from a 1080p video and the level of detail is more or less comparable to 480p. Colors are good, but dynamic range is rather limited.
Performance:
It is a mid-range smartphone with high performance specifications. Our review unit -Asus zenfone ZE551ML is equipped with more powerful Intel Atom Z3580 SoC with 2.3 GHz quad-core CPU and 4GB RAM.  The performance delivered by this 4GB beast is pretty impressive and even left behind many other flagship phones behind it more than one occasion. Have a look at our Zenfone 2 AnTuTu benchmark to know which flagships are far behind Zenfone 2
Read more: Asus Zenfone 2 ( ZE551ML) AnTu benchmark results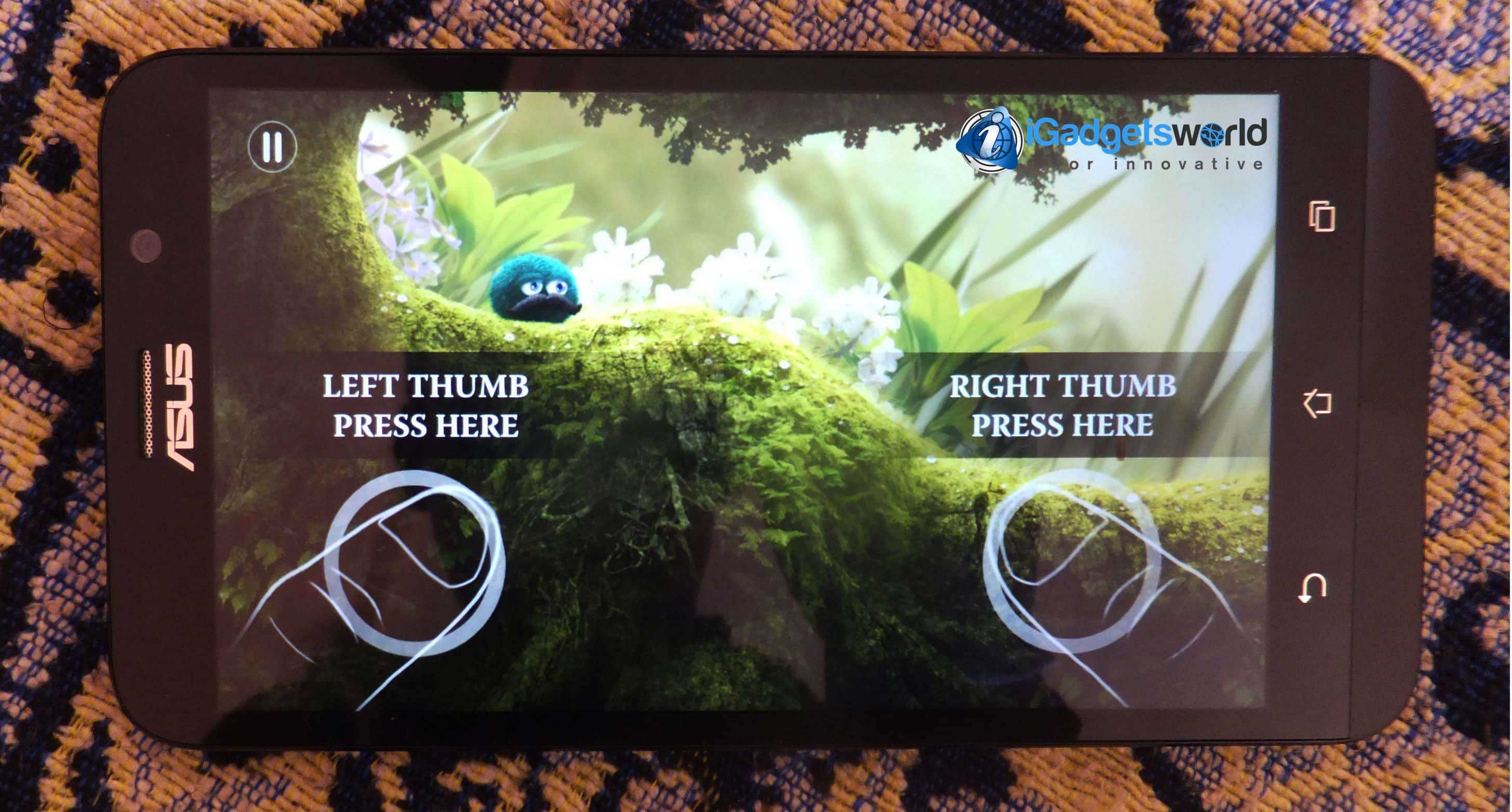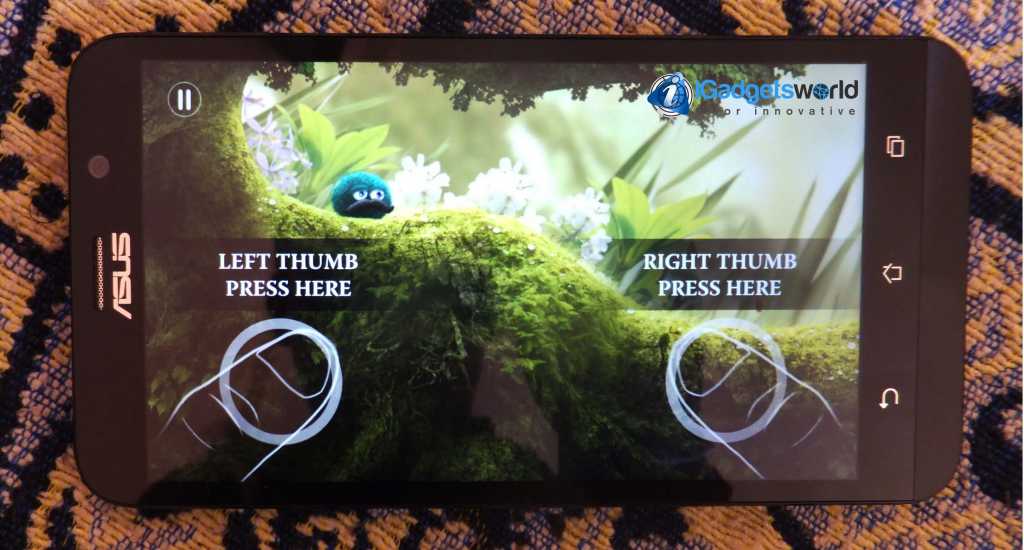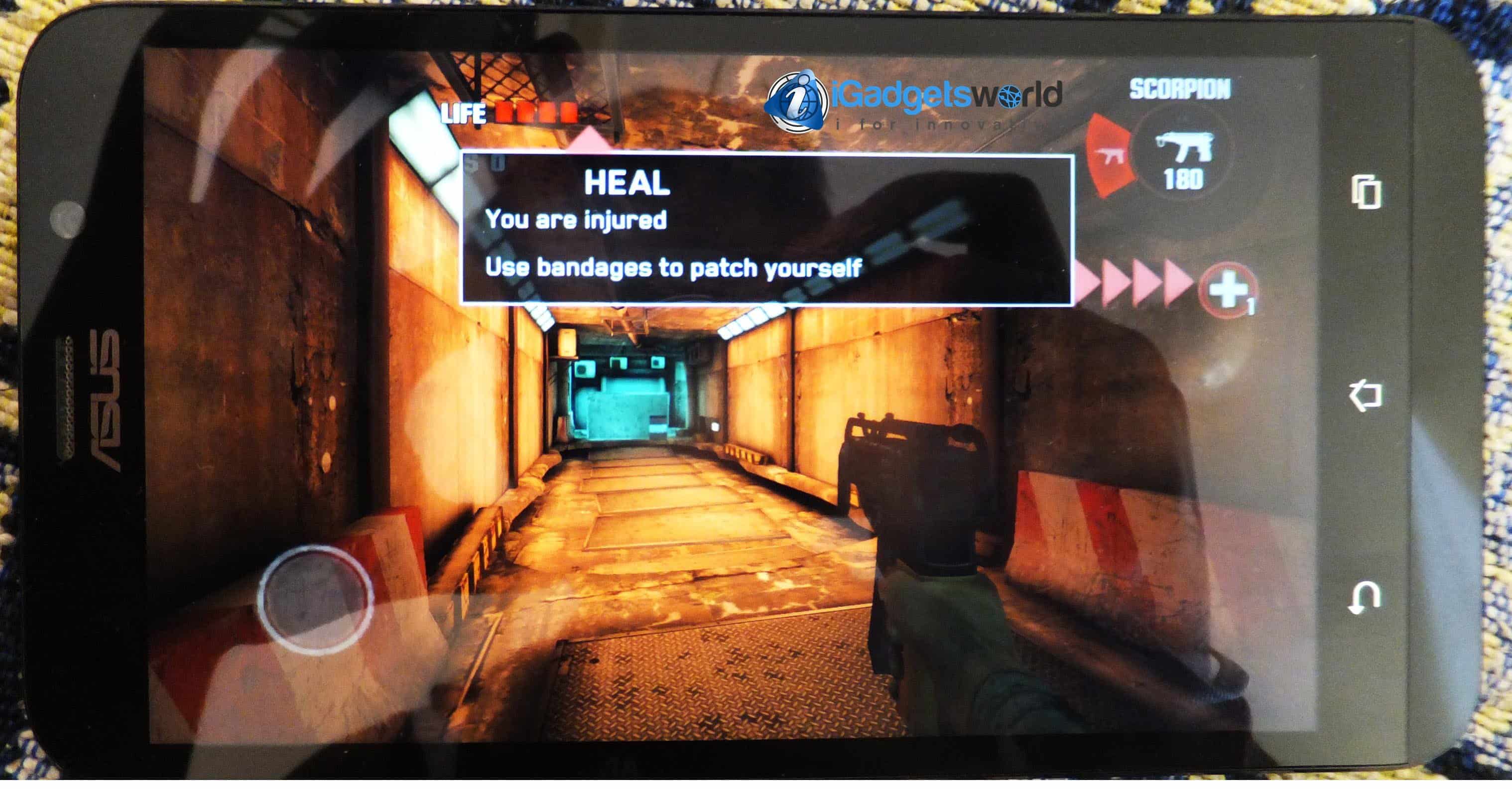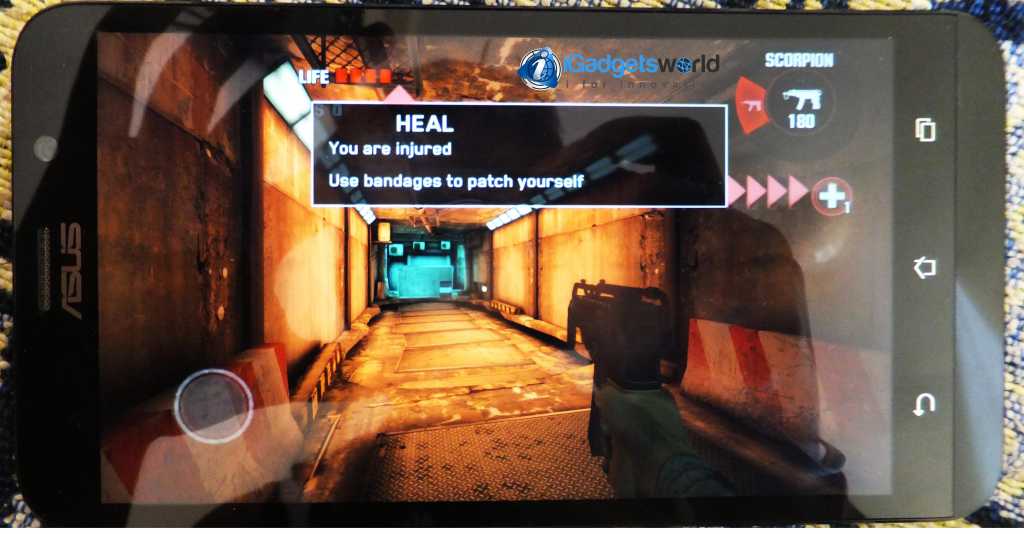 Coming to the GPU, it is equipped with  PowerVR G6430 and with its 4GB RAM it can be noted that you don't find any lag or struck in the screen while playing games, I did tried few games playing in it and I didn't find any lagging.
Battery: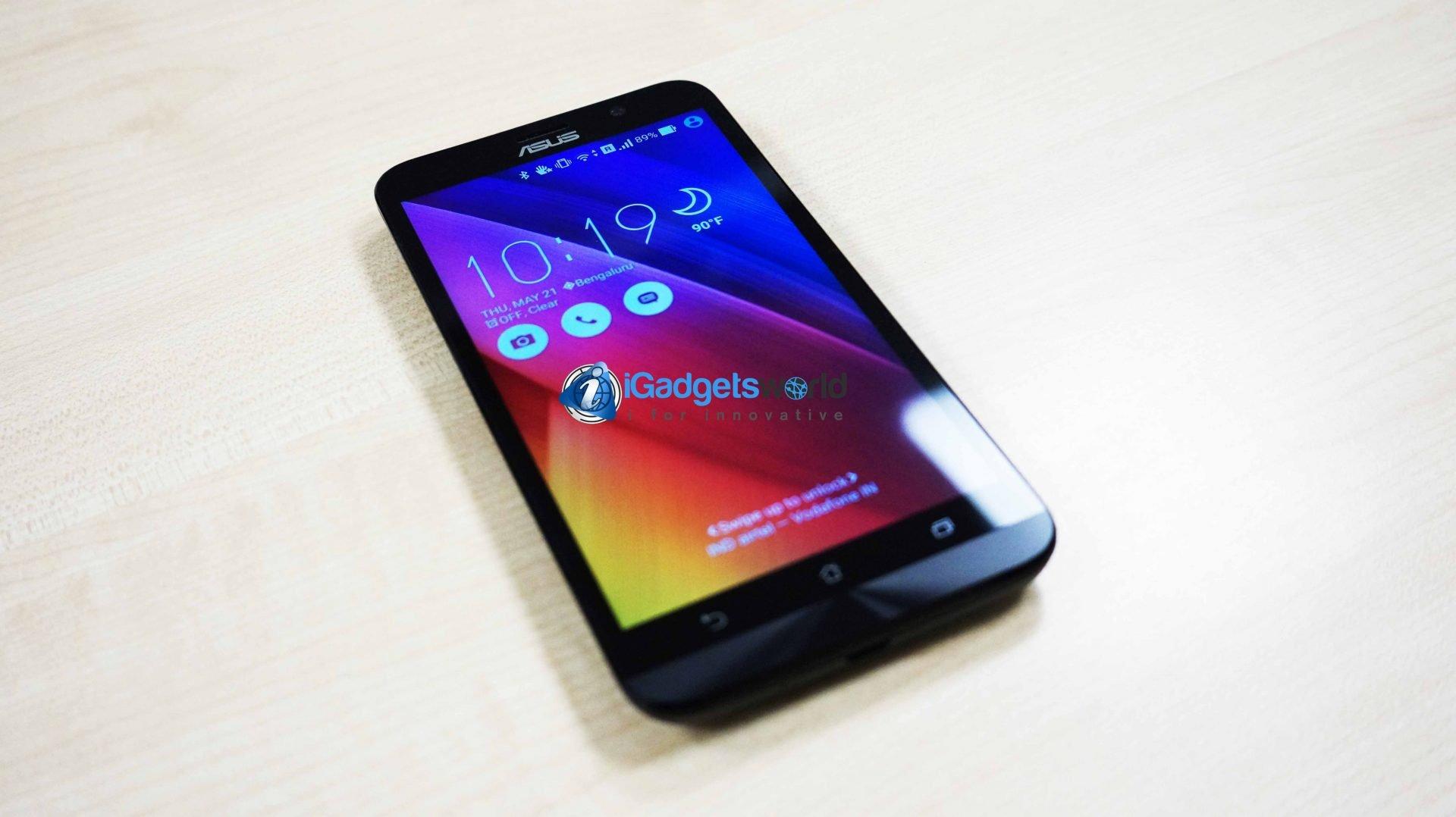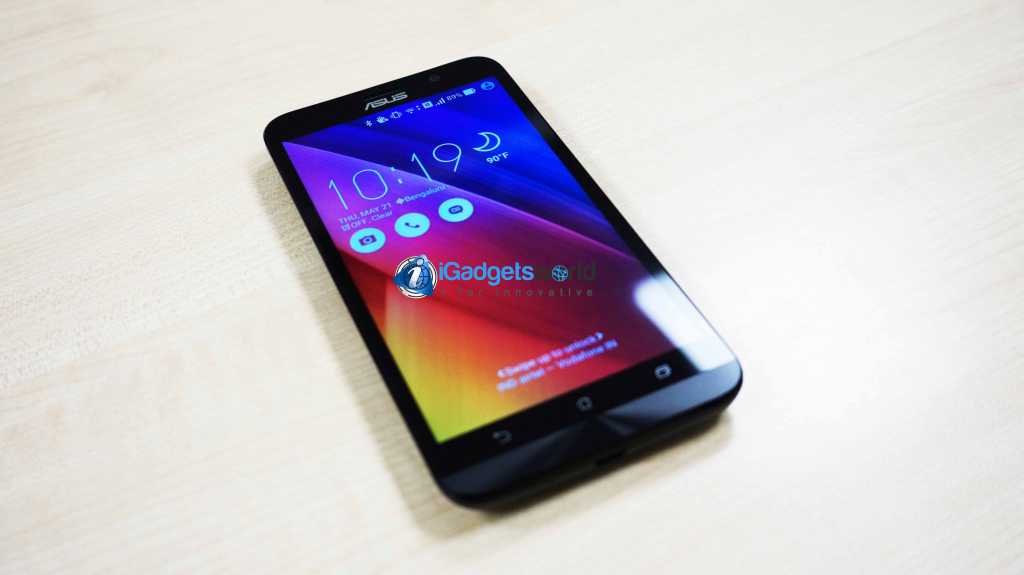 Although it is equipped with a (non-removable) Li-Po 3,000mAh battery, the battery backup seems to be pretty low and not as expected as I thought. Comparing with Samsung and Motorola, Zenfone 2 can stay alive for long but still lower than Sony ( Xperia Z3). If we take up the price range into consideration then I am with Zenfone 2 as OnePlus and Xiaomi Mi4 have similar battery power and comparatively stay alive for the same time range. One feature impressed me is fast charging, it can be charged up to  60% in 40 minutes which is quite interesting. I am planning to test the phone with the new ZenPower Bank which is yet to arrive to our office.
Conclusion:
Every Smartphone have both pros and cons, but the price range and performance makes it to be a better phone or the best phone.  As per my review, I am quite sure to call Zenfone 2 as the best smartphone comparing to other competitors in that price range. Though there should some changes like ZenUI is not as attractive ( Androidv5.0.1 Lollipop). I hope there'll be a whole new UI based on Android M which was unveiled recently.