As more and more smartphones are releasing every month, the accessories market is also getting aggressive. One such accessory is the wireless Bluetooth speakers, which is already facing a heavy competition right from the giants to the small brands. Nonetheless, users' are very particular about choosing the Bluetooth speakers and it's all about the features they come with. Although 2018 is more of smart speakers era, the portable Bluetooth speakers are still quite not dead yet.
F&D, the brand known for producing high-quality products has recently launched an ultra-portable W8 Bluetooth speaker into the Indian market for a price of Rs. 2,490. I got a chance to explore the speaker, and here's my opinion about it. But before we head to the review part, let's take a look at the key specifications of W8.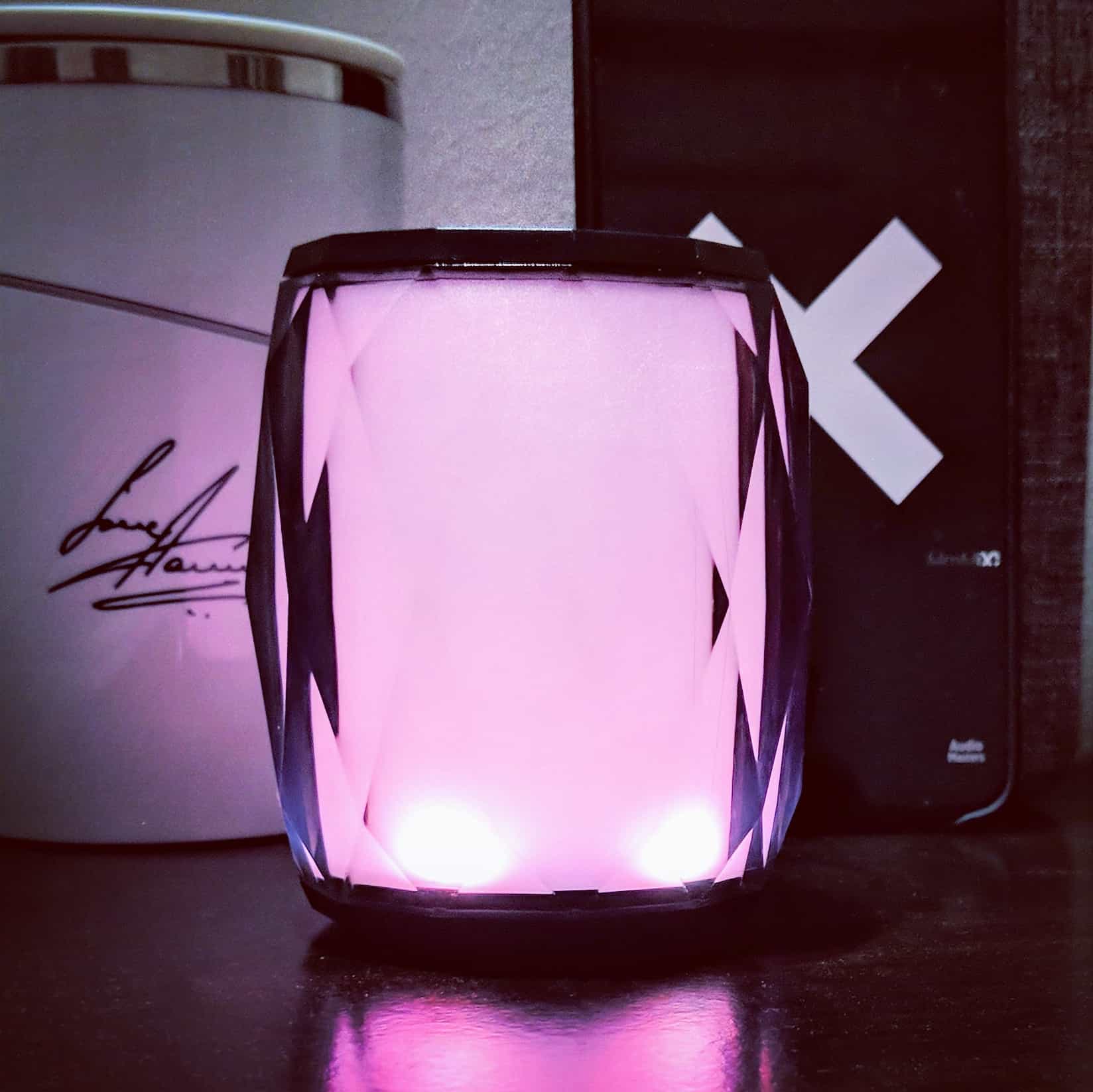 F&D W8 Speaker Key Specifications:
Connectivity: Bluetooth v4.2
Range: up to 10 meters
Frequency Response: 80Hz – 20KHz
Play Time: 6 Hours+
Power Output: 4W
Battery Capacity: 900mAh
Driver Size: 2″ full range neodymium driver
Impedance: 2 Ohms
Well, the specs might not have impressed you, but just don't judge it right away. Let's head on to the review now.
F&D W8 Portable Bluetooth Speaker Review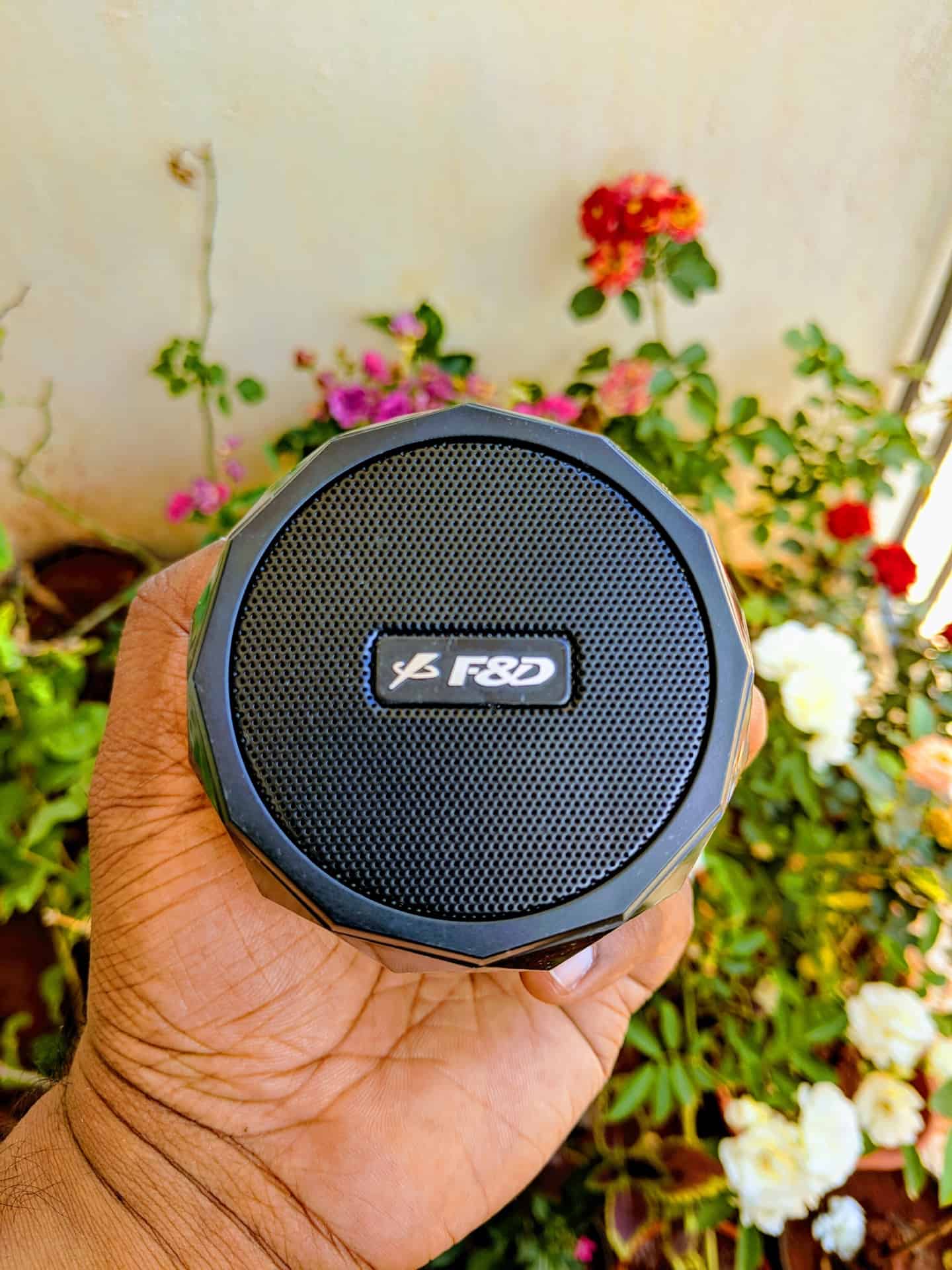 When it comes to portable Bluetooth speakers, each brand follows its own design philosophy and keeps the form factor as minimal as possible. But they always go wrong in terms of ergonomics and aesthetics. Fortunately, F&D's W8 is an exception here.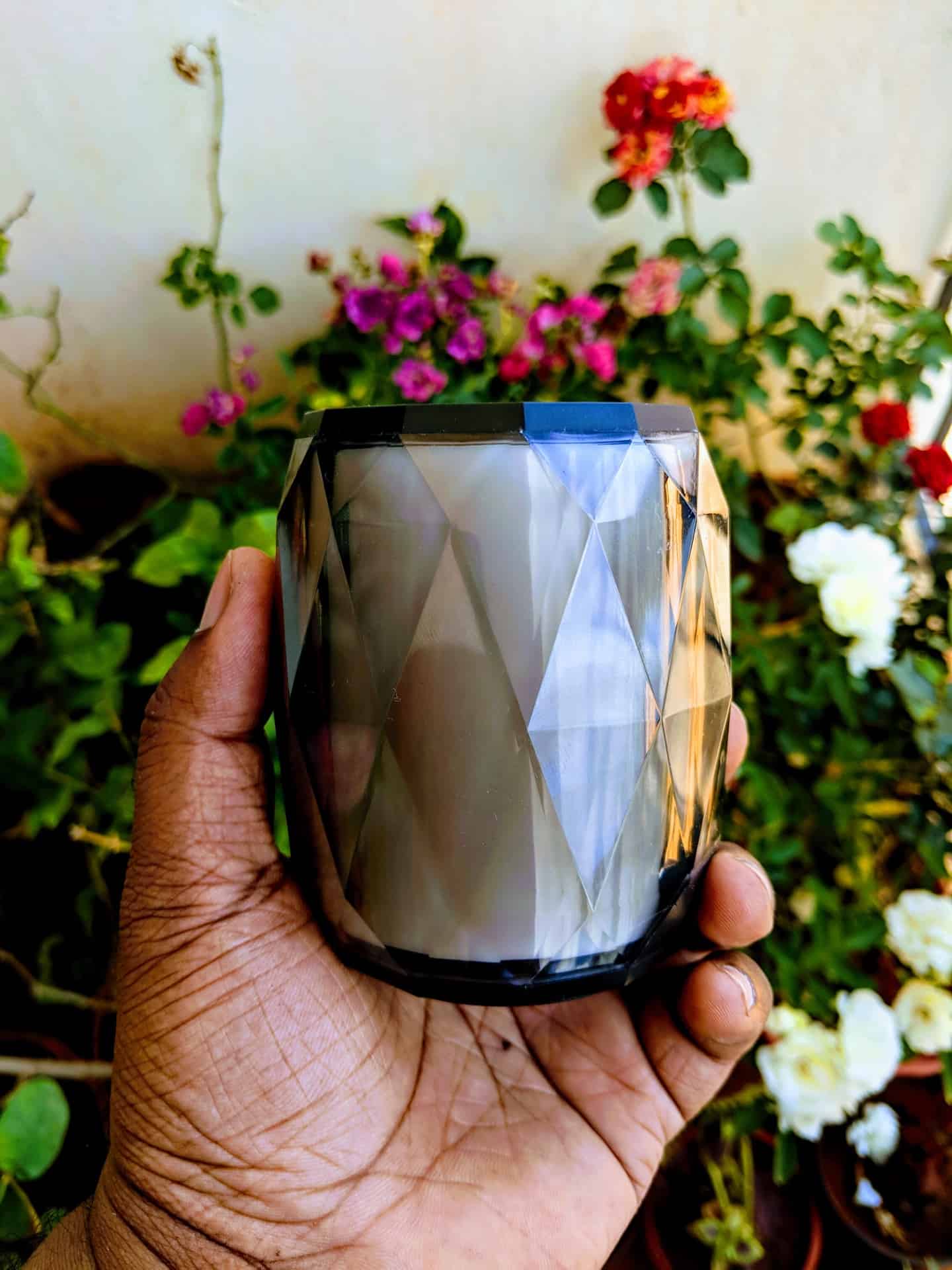 It takes the shape of a tiny drum and inside there's a 2″ full range neodymium driver, and thanks to its transparent polygon structure, the sound fired will cover the entire 360-degrees.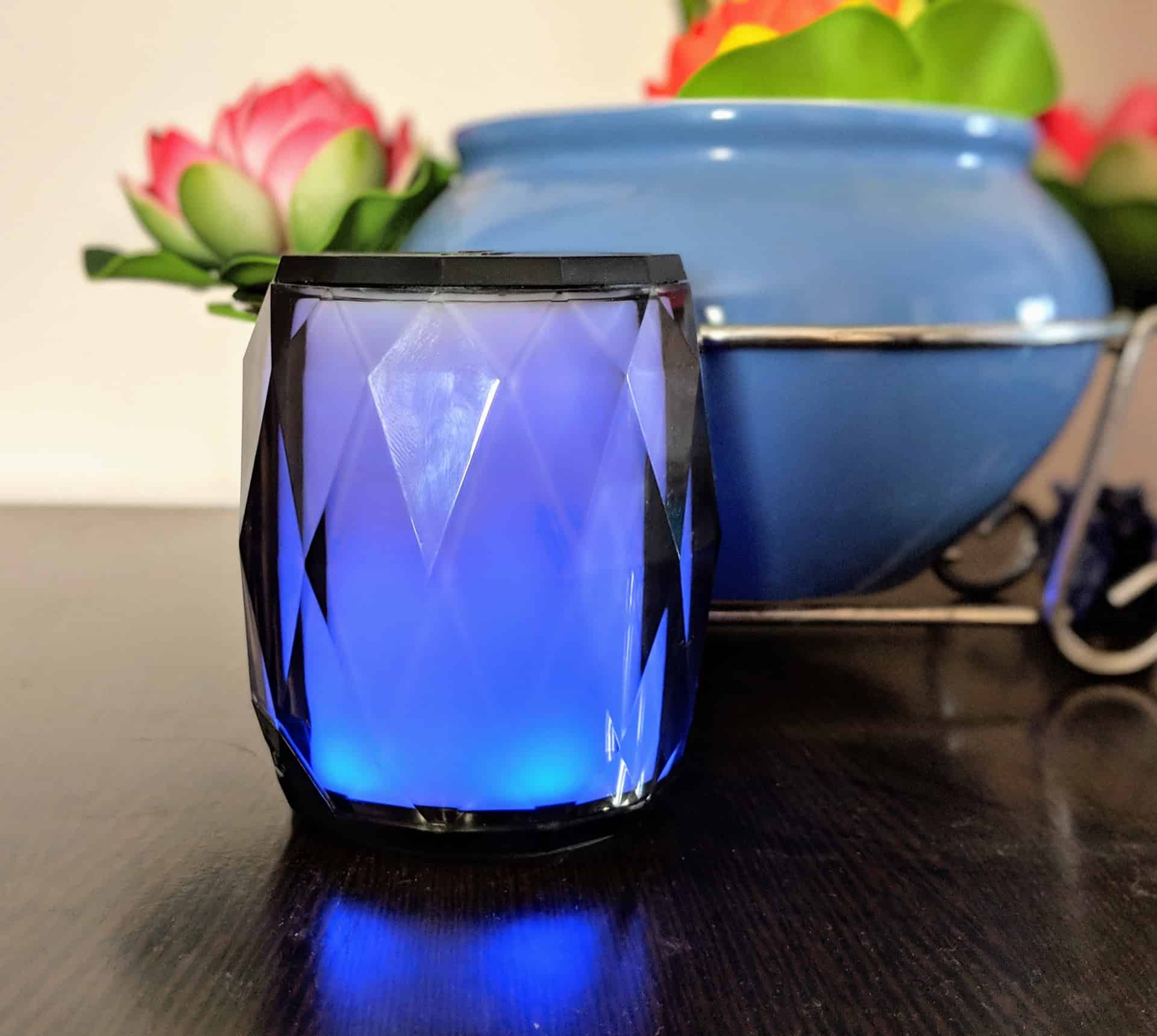 In between the driver and the outer transparent plastic, there are RGB LEDs which compliments per your music play.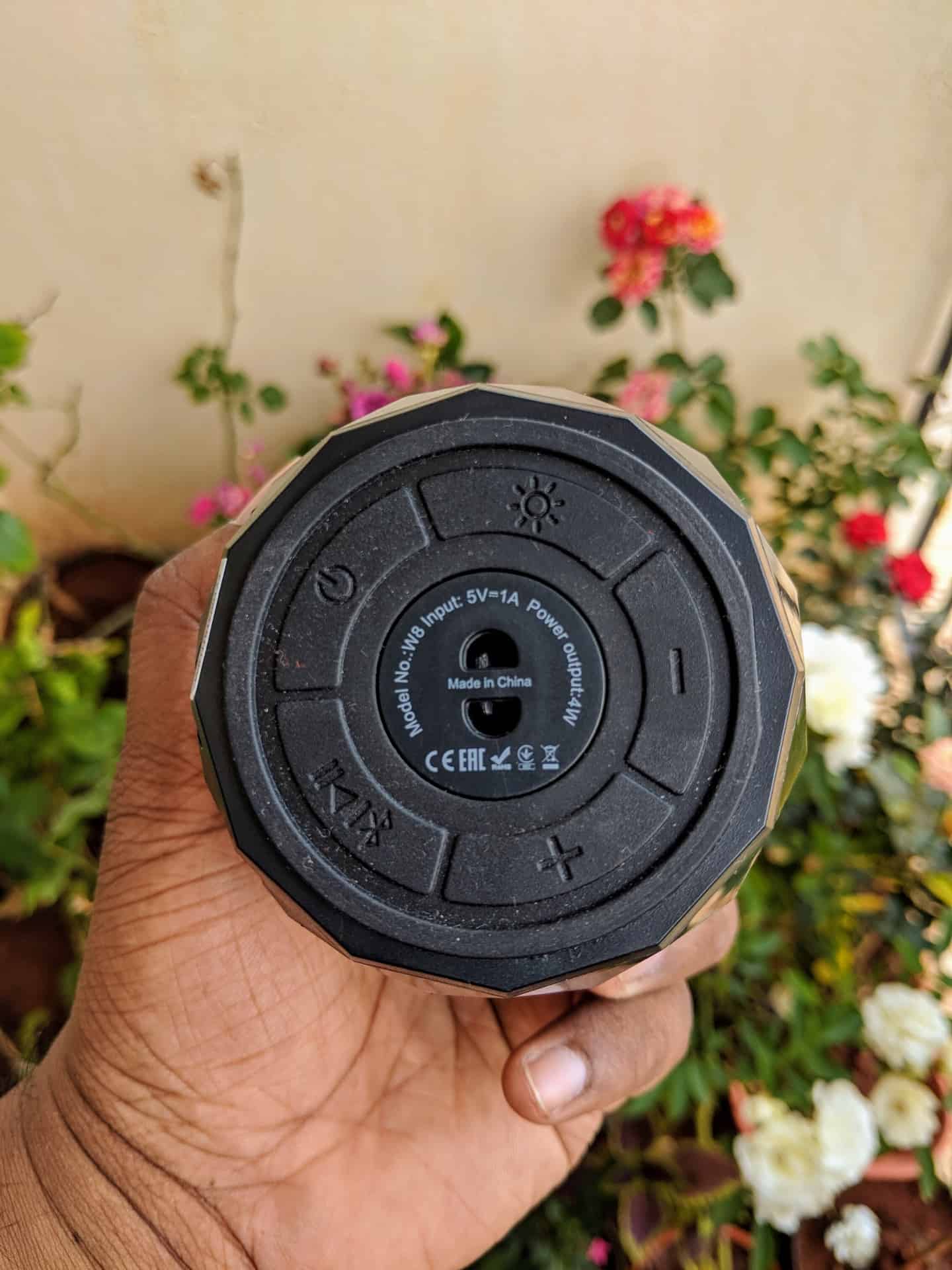 At the rear side, you'll find all the necessary buttons [rubber-based] like power ON/OFF, brightness control, volume control, etc. At the bottom, you'll also find the input port, TF card slot, and aux port.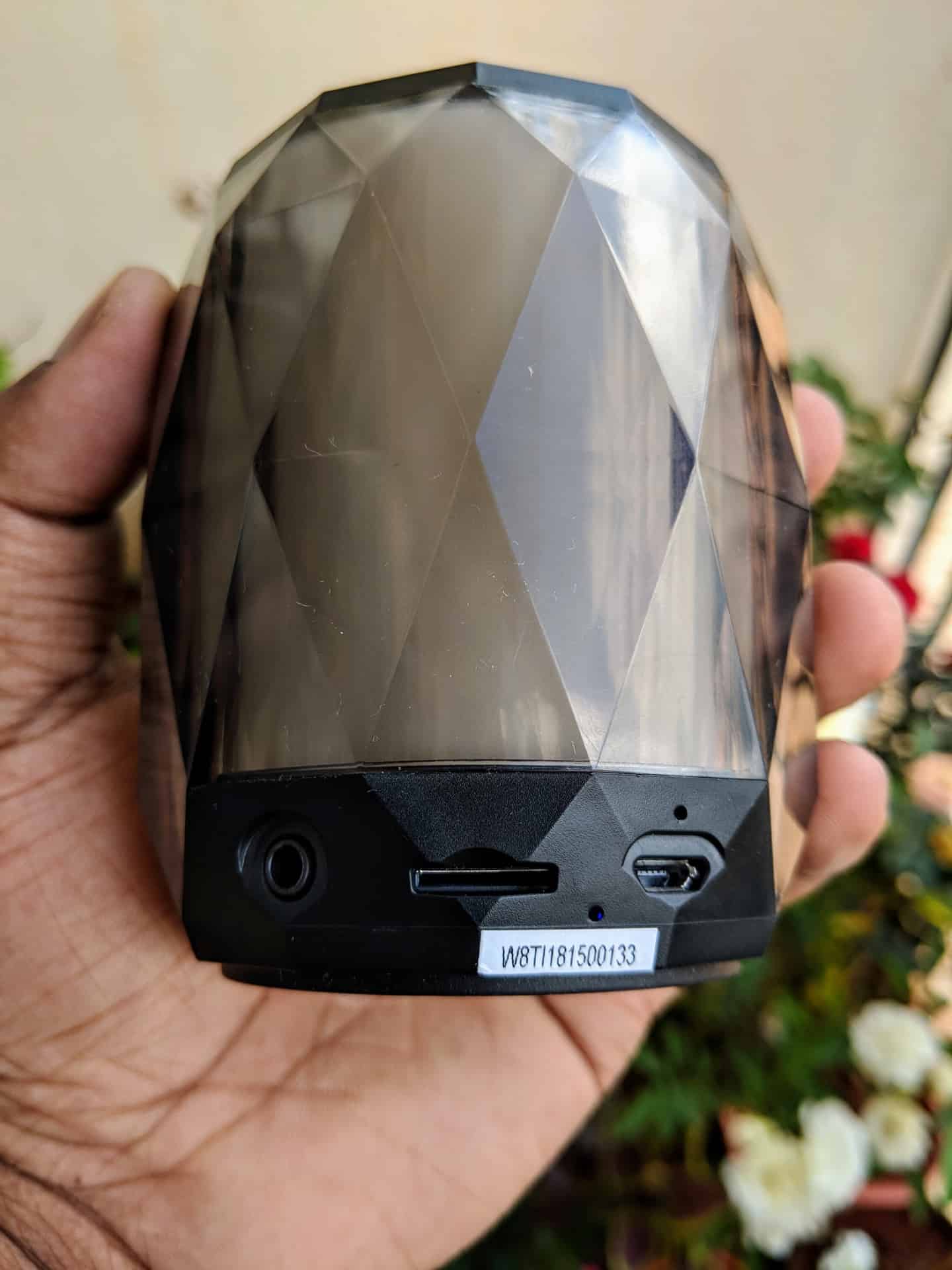 Although it's plastic-made, I felt a good grip holding it. I've not tried dropping it, and might not do it anytime soon, but in my opinion, it could withstand certain falls and might leave scratches on the transparent plastic structure. Anyhow, let's talk about the main part – 'The MUSIC PLAY'.
Let's Play Some Music!
Connecting the W8 speaker is just like every other Bluetooth speaker which you'd have used previously. One advantage W8 speaker got is that it'll show the battery indicator on the connected device. Well, it's a very needed feature, as we might not be looking at the indicator light but the connected device like a phone, tablet or a laptop. In fact, I've highlighted the same issue in my previous review of Soundbot SB574, and I'm hoping the upcoming Bluetooth speakers will feature it as well.
As you know I'm a big fan of Electronic music, the first thing I played on the W8 speakers are from Daft Punk and the XX Intro. To test the bass and treble, I've tried some DJ mixes from various artists, and for vocals, I've played songs of Regina Spektor, and Dido. Of course, I'll never miss playing 'Take On Me by A-ha', and it's to see the overall sound quality. Besides, I've also watched a couple of interviews, movies, and some game plays.
I was amazed to hear the crystal clear sound produced by the speaker. It was so clear, I could clearly hear the mids and lows. The vocals were also pretty clear, and it felt like I'm hearing it from the person next to me. The bass and treble were rigid, and I was able to hear the low and high pitches perfectly.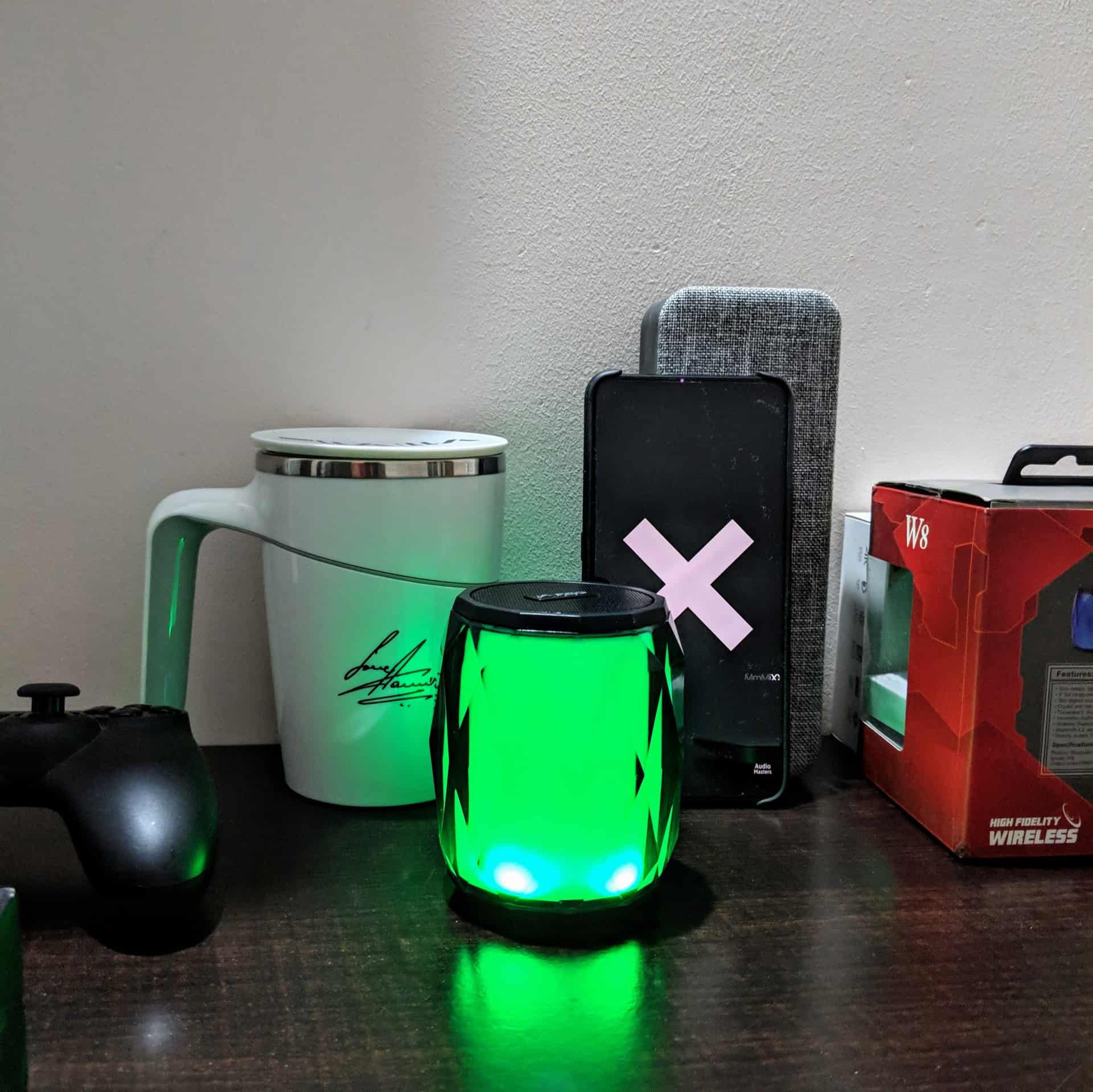 The RGB LED lights are the highlight in the speakers. The breathing effect of different colors are quite soothing, and you can easily adjust the hue's brightness. Well, this also means that it can be used a bedside lamp. The LED lights don't sync with the music, and they are independent. So, it's just the change of multiple hues at a definite time interval, but it does give an impression that it matches the frequency and tones.
As it's evident that the battery life of any Bluetooth speaker is directly relying on at what volume you're using it. All my above tests were performed at 50-60% of volume. When I increased it to over 75-90%, there's a little distortion, and cracking of sound. It wasn't much compared to other speakers I've tried, but it does affect your mood. Nonetheless, I've to say this – at 50-60% the W8 speaker is loud enough to fill your entire room. It does give a continuous music play of over 8 hours at this volume, and a little over 5 hours+ when it was at above 75%.
Things that I did not like
On higher volumes, there were some distortions which are affecting battery life
Things I like
Design is top-notch
Battery indication on the connected device
Crystal clear sound with good bass and treble
RGB LED Lights
Portability, and is very lightweight
Verdict:
I can clearly see the question mark on your face thinking why to spend almost 2K [1,300-1800 INR] for a portable Bluetooth speaker while you can buy relatively cheaper ones' from competitors. Well, there's a lot W8 speaker offers that really makes a big difference with the competitors. The amazing sound quality, the RGB lights, the ergonomic design, and whatnot, it has got everything you're looking in a portable Bluetooth speaker.