Fossil, one of my favorite watch manufacturers came up with a new smartwatch, Fossil Sport, recently. Fossil is not new to Google's wear OS arena. So, what's new? Well, it is the first watch to come out with a Snapdragon 3100 processor, a huge respite from the old 2100! This watch, needless to say, is aimed at fitness enthusiasts with a plethora of activities that it tracks.
Fossil Sport Review – How does it fare?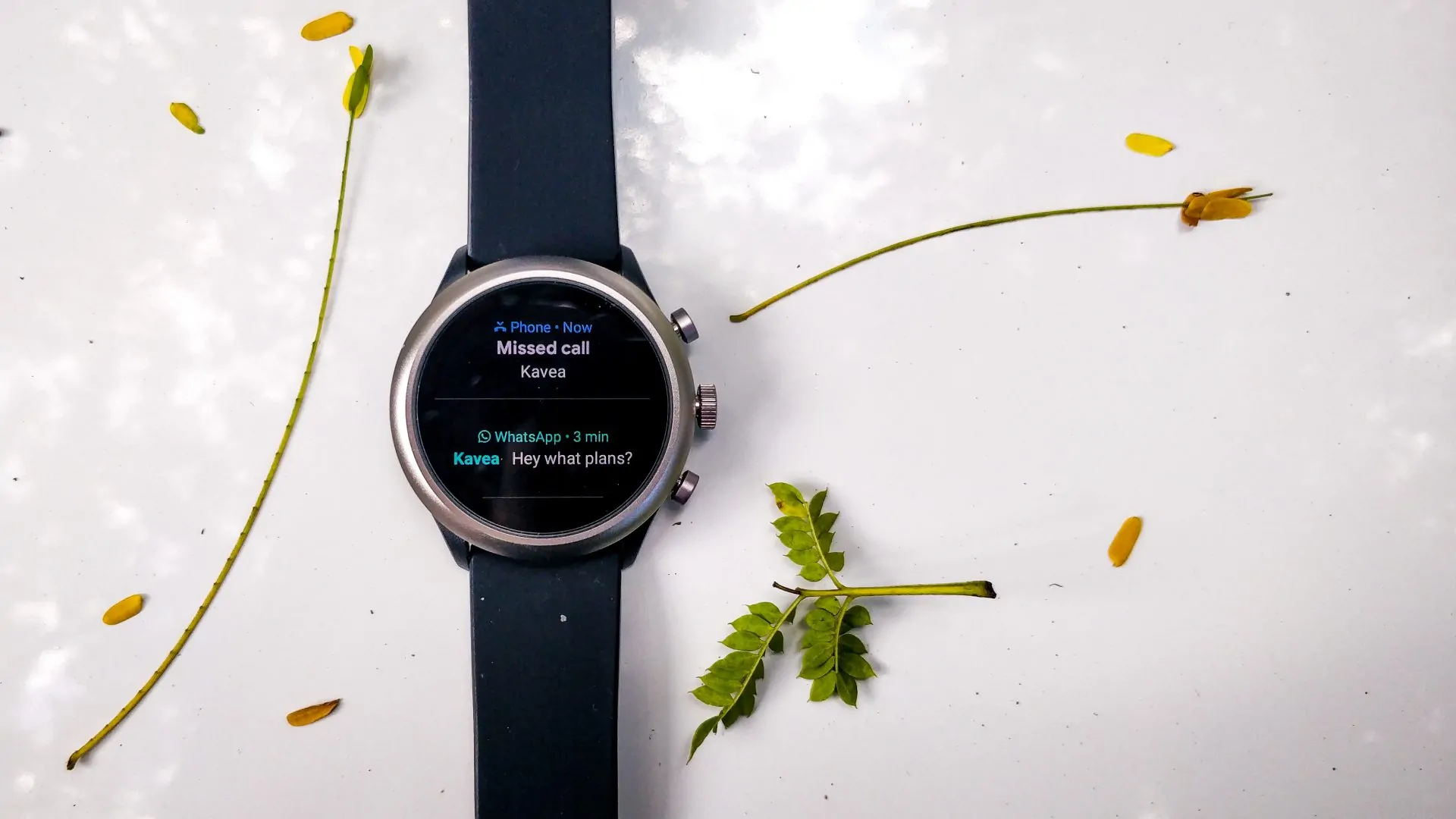 Fossil Sport – Design and watch faces
The watch feels super light on your wrist unlike the heavy metal-based smartwatches (that look pretty amazing). The silicone straps are changeable, and the aluminum casing also comes with two sizes – 41 and 43mm.
I'm not a huge fan of the looks. Although targeted at a fitness enthusiast, I believe that it should be a watch I would want to wear to work as well. I guess this was a trade-off for them to make it lightweight. But yes, there's an option for you to buy other straps on their website here. Every strap will cost you close to INR 2000. While I think it is competitive, I'm not sure if I'd want to invest in straps after investing in a watch. I'd like it to be versatile.
But, if you're a runner or a swimmer or you are involved in quite a bit of water activities, just go for this blindly as it comes with a water resistance rating of 5.
With a 390 x 390 OLED screen, it is really not that bright. While I was out in the sun, I constantly had to bend closer to have a better look.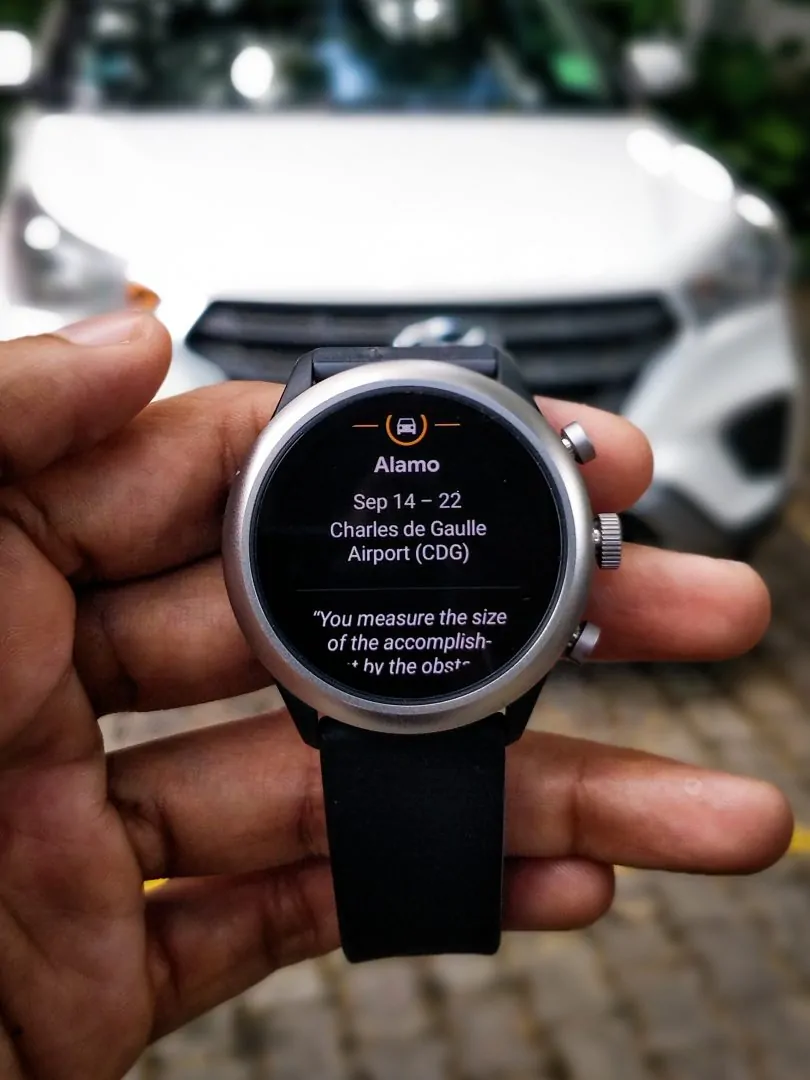 On the flip side, there are so many watch faces that you'd never get bored of using it. You even have a dog-themed watch face. It's a license to download whatever you like and go nuts!
Fossil Sport – Performance and Battery
With a 512 MB RAM, you will see that the watch isn't the fastest but it can get your job done without fretting much over it. With a 4GB storage, you can even load multiple apps. With integrated NFC, you can even make contactless payments.
Let me get something straight – Battery was a huge letdown. After all the promise of 3100 processor, you'd expect an improvement in battery life but alas, those problems are still haunting us. The watch just lasted an entire workday and I could never go the next day without charging.
Fossil Sport – Activity and heart rate tracking
Fossil sport automatically monitors heart rate and this is purely one reason you should buy it when you're into sports.  With google fit, you can track so many activities – easily one of the best smartwatches out there for the sheer number of activities that it can track. Weightlifting, squats, swimming, cricket, triceps extensions – you name it, the watch has it. But that isn't tracked automatically. You need to start your workout.
The only issue that I found was if you create some changes to the routine, it doesn't track it accurately. In case you were doing bench press and mixed some bicep curls in between, the watch didn't track that. But of course, you could add it/correct it manually. If you save that as a new routine, the watch then tracks that. Now, that is cool!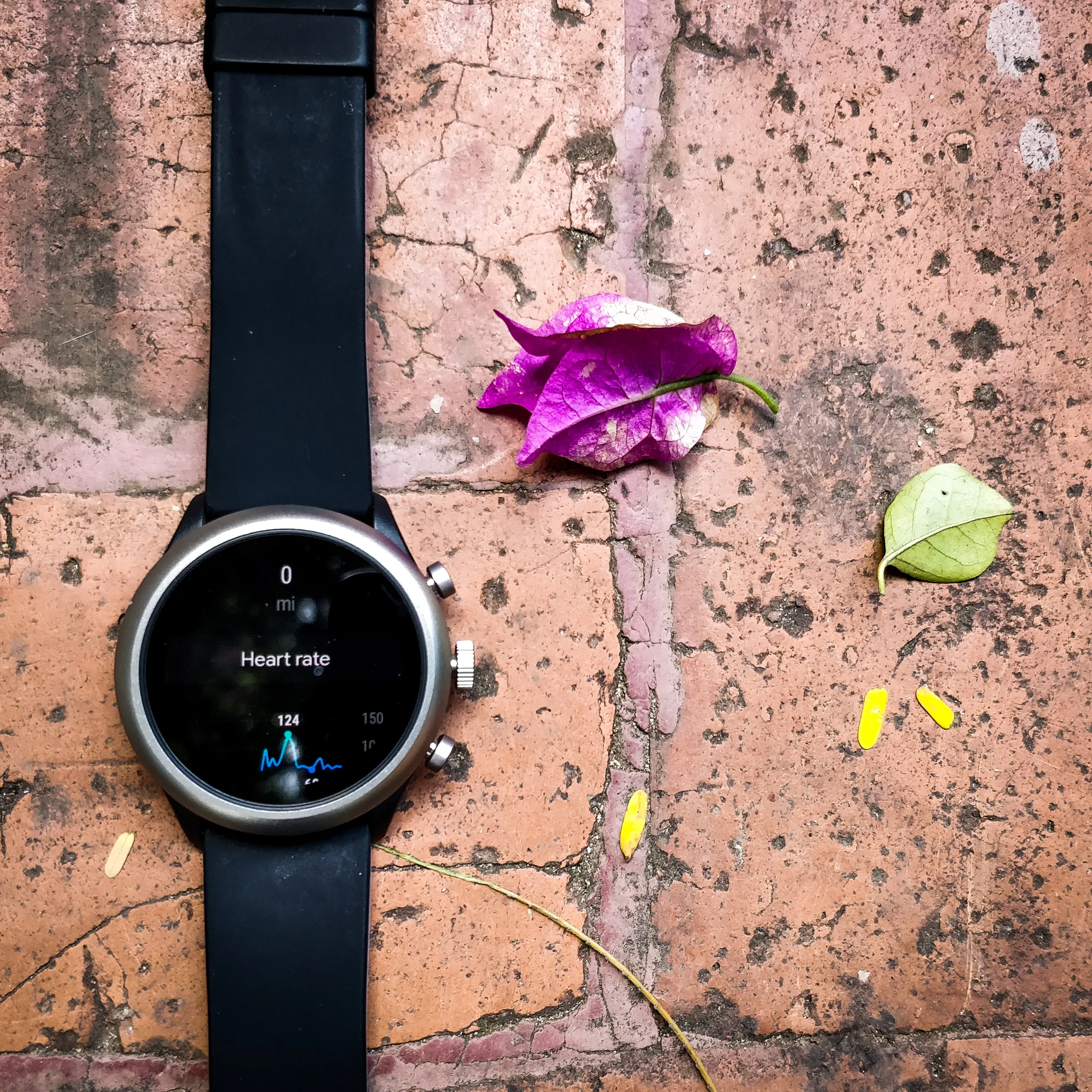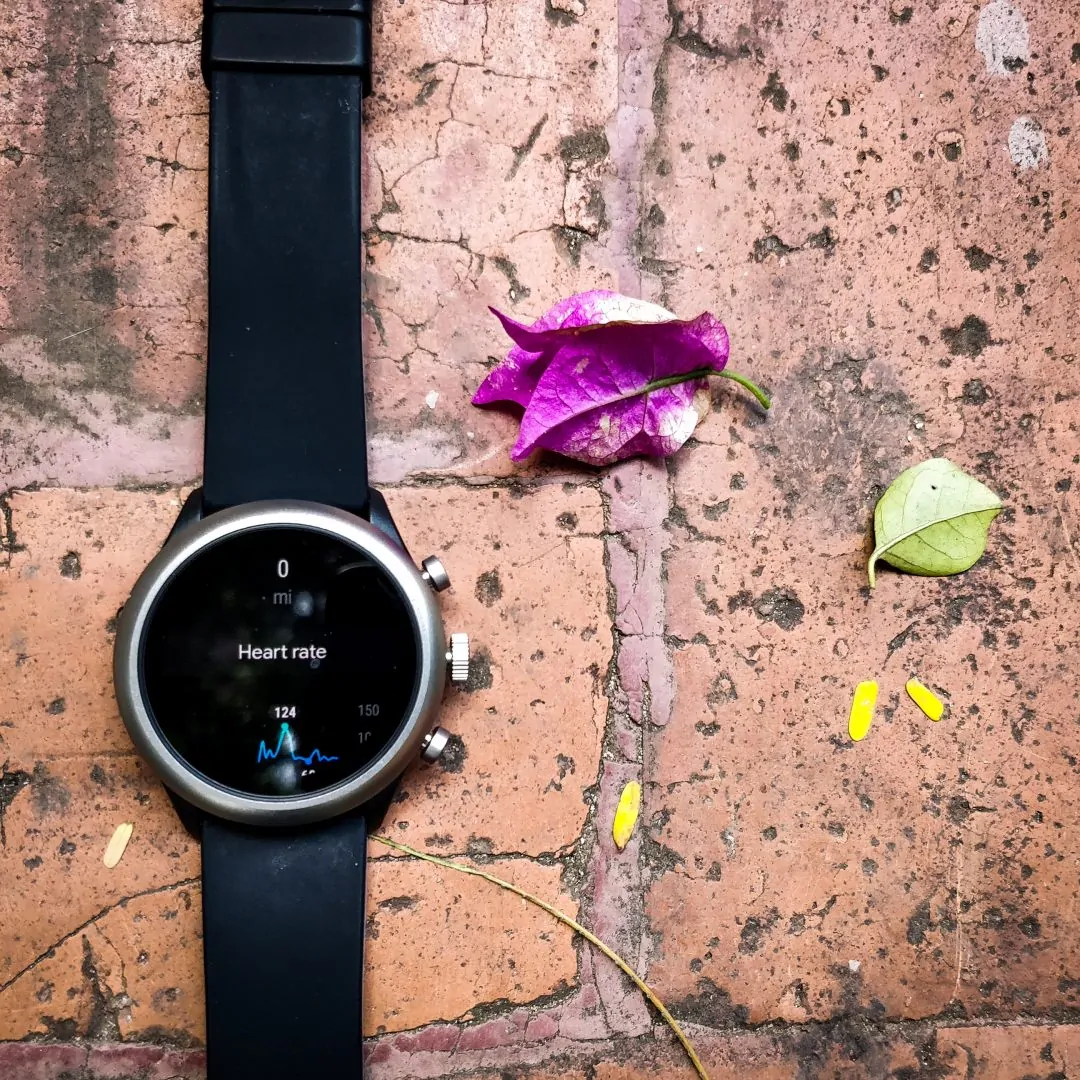 Verdict
Fossil Sport is priced at INR 17999, a tad bit pricey if you are looking for a casual smartwatch but it is also under-priced when you compare it to stylish smartwatches out there, targeted to a business user. So, it all depends on your needs – If you're looking for a stylish smartwatch, there are way better options. Check out our Skagen Falster review here and the watch's looks would kill you. But, Fossil sport is purely for those who need a companion beside them at the gym, on the track and even on the boxing ring, if need be. It is light, waterproof to an extent and tracks almost everything. If you compare it with a Fitbit, Fossil has a great upside. Not only does it track your activities but it can do so much more for a similar price point (if you don't mind charging often).