Most of the people need some kind of conversion method to convert their favorite video, well now everyone tries to do that online, but when you're offline, what will you do? We have two great video converters, which will make your job easier and they offer the most basic things for free, however you can buy their premium versions for more features. So, let's get started with this brief comparison between Freemake Video Converter and Any Video Converter. This is a kind of review, and I will try to keep it short so that you get a brief idea about both the products.
Freemake Video Converter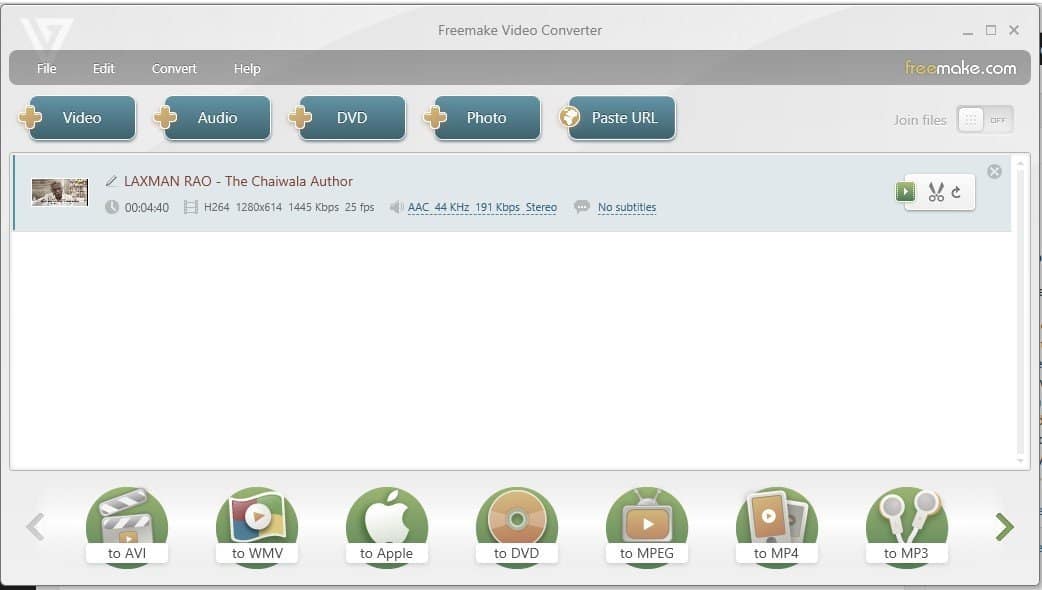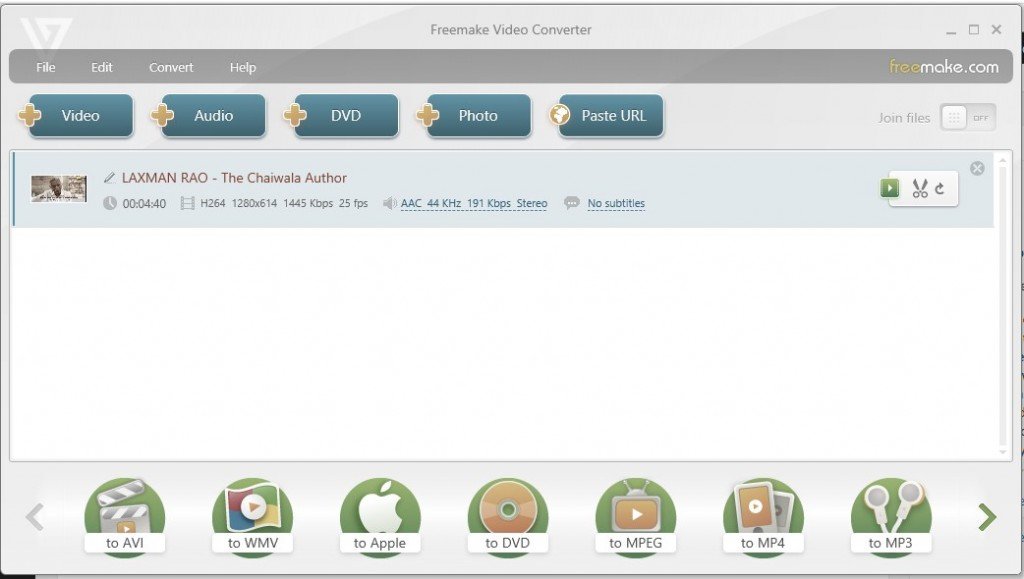 This is one of those tools I use pretty frequently, for converting videos, and trimming them just to make some videos. The UI is pretty simple and easy to use, without ads the Freemake Video Converter works fine. After the version 2.2, it has gone even better with DirectX video acceleration and this makes it work faster than ever. This utility also does a job of converting videos from YouTube and other sources, and I can directly convert the videos to the format I want and it offers a lot of customization. It can convert videos to many formats including MP4, MPEG, AVI, MKV and also supports mobile formats like customized 3GP and MP4 video conversation. It has the option to trim the video you are going to convert so that you can trim down a video and just keep the essential part you need to convert. However, you can use the Gold Pack (paid-add free version), which include new DVD menus, auto-crop, auto-backup and the option for setting a customized background.
[vc_button title="Download Freemake Video Converter" target="_blank" color="btn-danger" icon="wpb_video" size="btn-large" href="http://download2.freemake.com/FreemakeVideoConverterSetup.exe"]
Pros:                                                                                   Cons:
Also pulls video from the Web                                         Drilling down to more complicated                                                                                                                   conversions isn't easy.
Can convert from and to any video format, fast
Extremely versatile
Any Video Converter Ultimate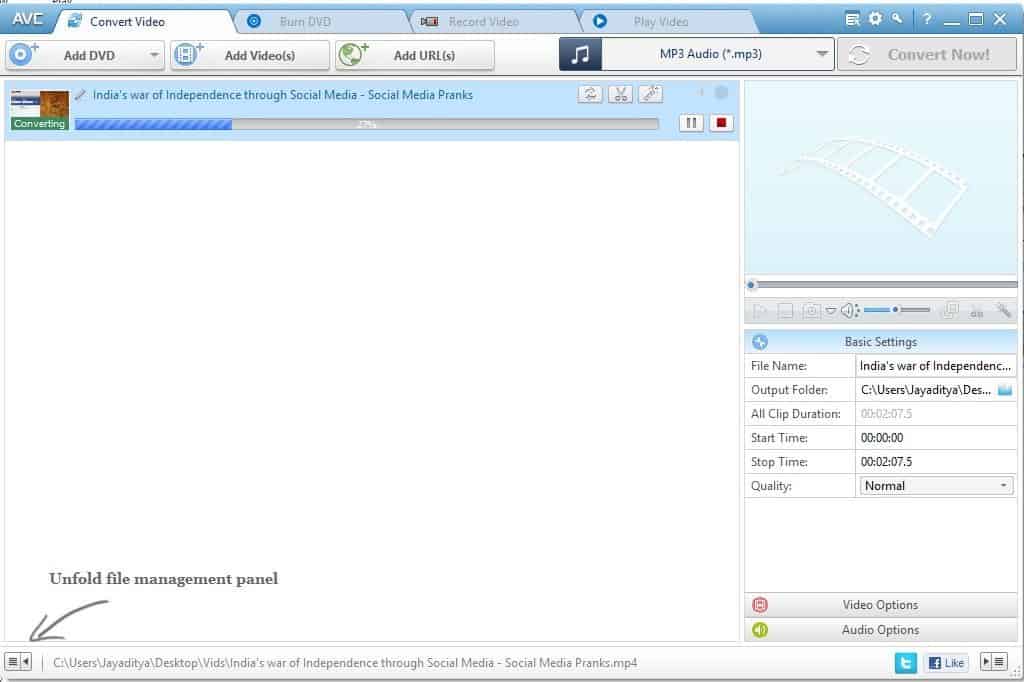 This is one of the best tools I have ever used in terms of video conversation, and the AVC Ultimate works more than just video conversion. It has lots of features along with that, you can download videos from YouTube, and that too in many formats (depending upon the availability). It also offers another thing, which is screen recording which comes handy when you are recording something on your screen, like a tutorial or something like that. DVD burning also gets easier with AVC Ultimate, it offers conversion to various formats including MP3 and other audio formats, which you can not do with Freemake alone, you will have to install Freemake Audio Converter for that task.
Pros:                                                                                           Cons:
Fast                                                                                            UI could be better 
Works with almost all video formats                                         
 Batch conversion
[vc_row][vc_column width="1/1″][vc_button title="Purchase AVC Ultimate" target="_blank" color="btn-primary" icon="wpb_video" size="btn-large" href="https://www.swreg.org/com/shop/46042/cart/6357333302″][/vc_column][/vc_row]