By now, you'd have read Zenfone Max Pro (M1) hands-on review, and I bet you'll be having a lot of questions like 'Is Zenfone Max Pro better than other smartphones?', Redmi Note 5 Vs Note 5 Pro Vs Max Pro – Which one should I choose? etc. So, I got myself a brand new Redmi Note 5 and here's the comparison of Note 5 Vs Max Pro.
Before we move to the comparison, let me share a brief information on what these two brands are doing. Xiaomi has recently become the no. 1 smartphone brand in India and it's all due to the success of their budget-end smartphones. On the other side, Asus has been trying its best to occupy a significant market share in India but failing due to the pricing. As said in my previous articles, pricing is the number 1 factor that determines the sales of a smartphone now. So keeping these as a fact, Xiaomi is leading the sales, and now Asus has got on the same bandwagon and launched Zenfone Max Pro (M1) for a disruptive pricing. Would it create a new beginning for Asus in terms of market share in India? We'll soon know, but now let's have a look at the head-on-head comparison of Zenfone Max Pro and the Redmi Note 5.
Zenfone Max Pro (M1) vs Redmi Note 5:
Both smartphones are launched under Rs. 15,000 price segment and touted to bring the 4G to everyone, but there are some differences. Let us take a look one by one.
Design
The design element of any smartphone is purely subjective. Some people like rounded corner edges, and some like it in the other way. So, I don't want to drag a lot here. Both Redmi Note 5 and Max Pro are of 5.99″ in a 5.5″ chassis. Both smartphones have a 3.5mm headphone jack but the placement is different. Again, depending on how you keep the smartphone in your pocket, there's an advantage of having the headphone jack at the top as well as at the bottom. Moving further, both smartphones have an LED flash next to the front-facing camera and I'd to say that it's an asset in both smartphones.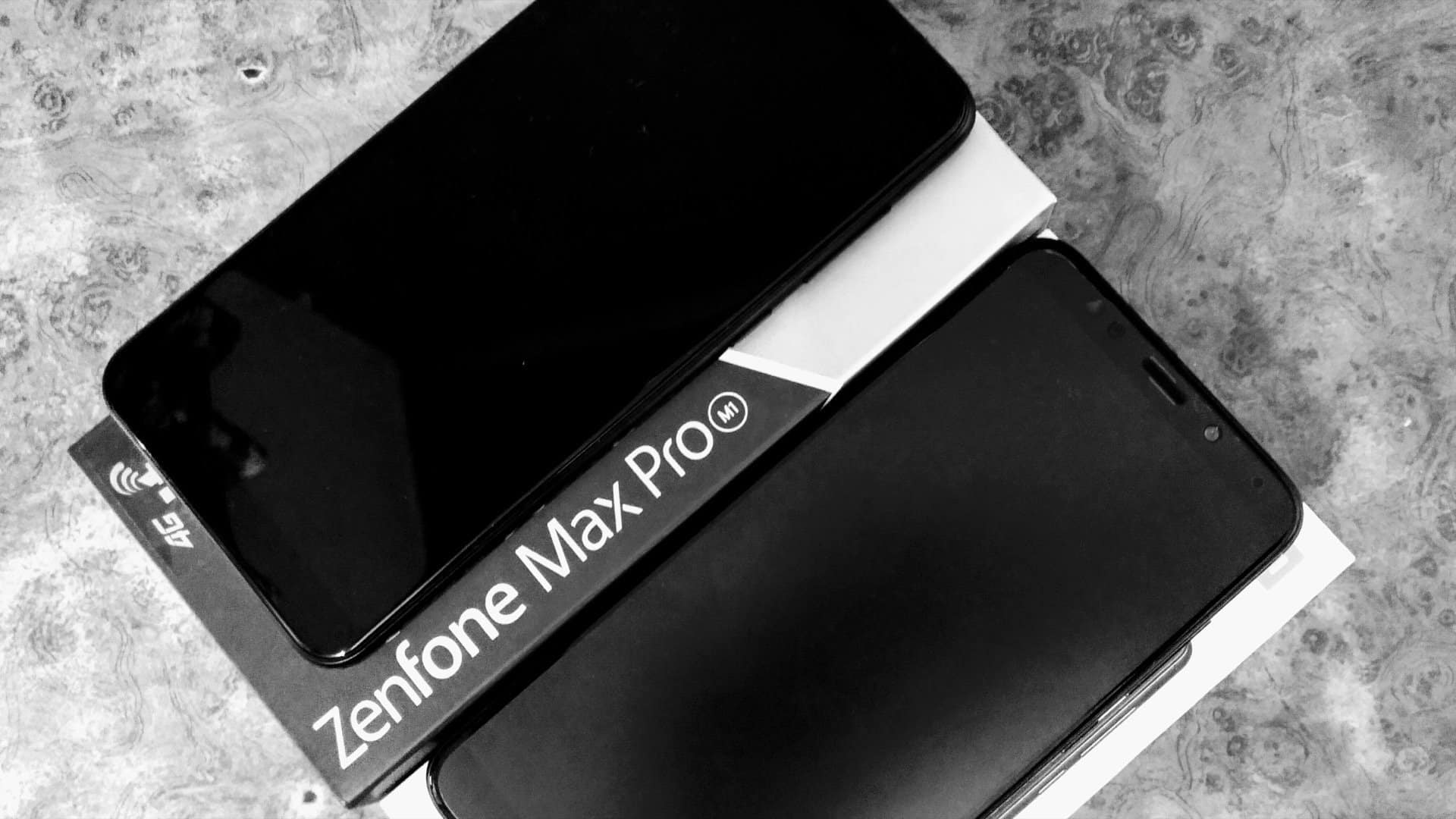 So, it's hard to determine which phone is better in terms of design, so I'm treating it as a tie here.
Display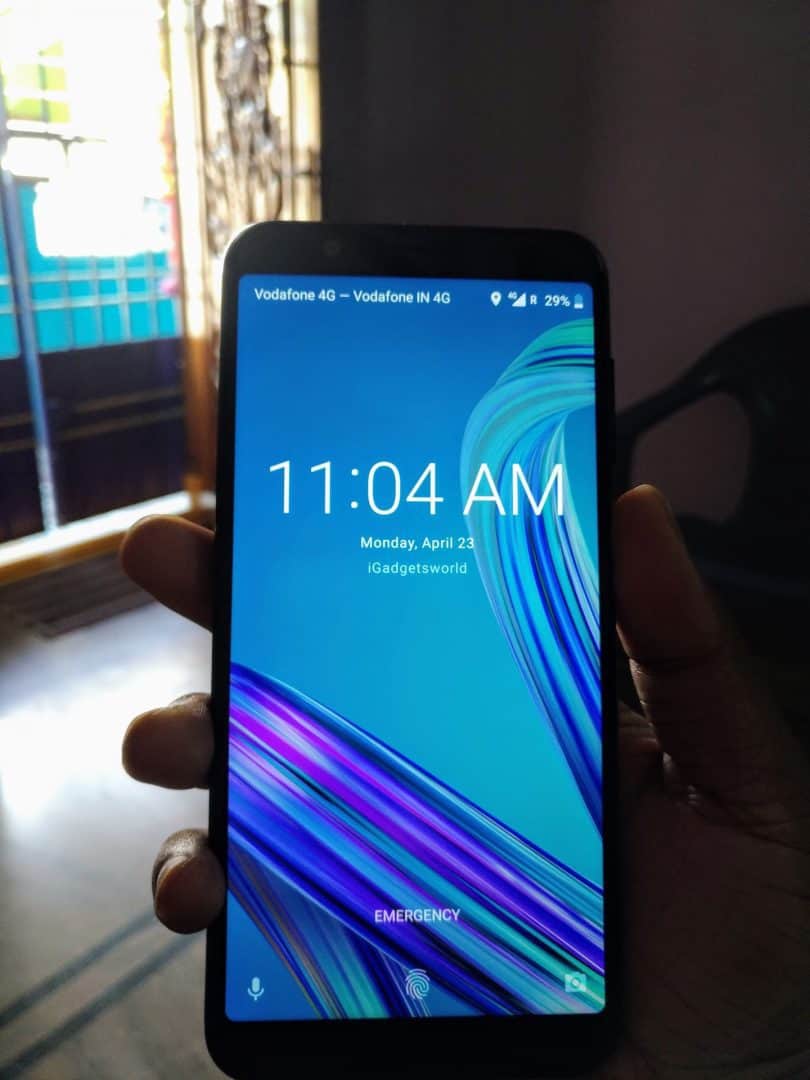 Both smartphones have 18:9 fullview display and have the same display resolution of 2160 x 1080p but the screen-to-body ratio is relatively lower in Note 5 to that of Max Pro. The Max Pro (M1) offers a whopping 83% screen-to-body ratio whereas the Note 5 offers 73%. Even the max brightness is 450nits in Max Pro and it's 400nits in Note 5. This alone determines that Max Pro has a better display than Note 5.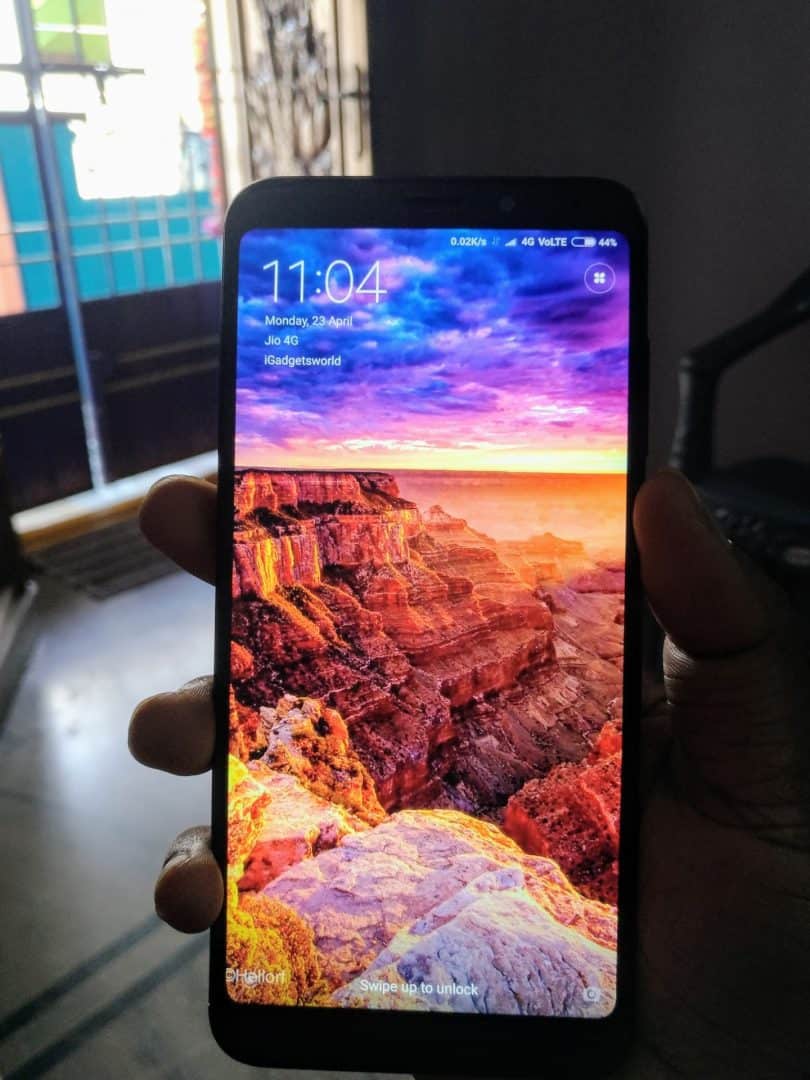 As far my test went, the color levels, saturation, contrast, and brightness are higher and clearer in Max Pro than in Note 5. It seems the winner is obvious, and it's Max Pro (M1)
Camera
This is a tough call. Both smartphone cameras are brilliant in terms of sharper images with good details. Even in low light, both smartphones gave great outputs, but the main asset in Zenfone Max Pro is its portrait mode. It has a dual camera on the rear side where the second camera is especially for depth sensing. Even the front-facing camera is capable of delivering almost perfect 'Bokeh' effects.
The lack of a second camera on the Note 5 wouldn't make a perfect camera opponent to Zenfone Max Pro, so let's just compare head-on-head camera samples and determine the winner. Here are a couple of samples from both smartphones.
Both smartphones delivered sharper images, but the outputs from Max Pro have greater details. Let's not forget the fact that it has 13MP main camera sensor as well as 8MP front-facing camera whereas on the Note 5, it has a 12MP on the rear and 5MP on the front.
Leaving the 'Bokeh' effect, I'd say, Max Pro has delivered greater outputs, but do let me know in the comment section if you felt Note 5 has delivered better shots. But as it's a race, I'm going with the 'Max Pro' here.
Performance
The Zenfone Max Pro (M1) is powered by a 1.8GHz Snapdragon 636 Octa-core processor running on  Android 8.1 with pure Stock Android UI whereas the Redmi Note 5 is powered by 2.0GHz Snapdragon 625 running on Android 7.1 with MiUI 9 on top. Both smartphones have 3GB RAM/32GB ROM and support expandable memory. So, which one is the winner?
Power-efficiency:
It is evident that Note 5 is using a power-efficient processor but it's 2 years old. The Zenfone Max Pro runs on its successor chipset with underclocked at 1.8GHz yet delivers a better performance.
OS:
The pure stock Android UI on Max Pro gives a better feel than the MiUI 9. Also, the Note 5 is running on 7.1 which might take few more months to be upgradable to 8.1. By that time, Android P would be out, and it might take few more months or may maybe a year to receive an update but the Max Pro would receive it faster as it doesn't use any modified UI. I'd say it's an advantage here.
Sound:
Note 5 uses standard speakers at the bottom but the Max Pro (M1) uses a 5-speaker with 2nd Gen smart AMP. Also, there's a free accessory called Max Box comes with the Max Pro which further improves the sound by 2 times. In my tests, even without using the passive amplifier, I felt that Max Pro is louder and clearer than Note 5.
Security:
Both smartphones support fingerprint recognition, and they're placed in the right position. In my tests, I found that Note 5 recognizes faster and unlocks the device in mere seconds, but Max Pro takes almost a second to respond. I've mentioned the same in my review and I'm assuming it'd be fixed in the next update.
By the way, with the new firmware update, Max Pro would receive the 'face unlock' feature which is touted to be as fast as the one in OnePlus 5T's. There's no word that Note 5 would receive the same update, but yeah, it has the fastest fingerprint recognition I've ever tried.
Benchmark:
Zenfone Max Pro has an underclocked processor which is powerful yet power-efficient and it has scored 116K on AnTuTu. The Note 5 also has a power-efficient processor and maybe because of a laggy UI, the phone scored 76K on AnTuTu.
Comparing all these features, I'd go with Zenfone Max Pro rather than Note 5 because of better performance, the best sound and of course the free accessory.
Battery Life
The Redmi Note 5 has a 4,000mAh Li-Po battery under the hood and weighs around 180gms whereas the Max Pro has a whopping 5,000mAh Li-on battery and weighs as same as Note 5 i.e., 180gms. That's a 25% high battery capacity and as far my test went Max Pro lived for almost 2 days with regular usage while the Note 5 lasted for a day.
Both smartphones do support fast-charging but the Max Pro comes with a 10W charger and it relatively takes less time to fuel a 5,000mAh battery. So the winner here is 'Max Pro'.
Summary of Comparison:
Before I proceed to the conclusion and announce the best budget smartphone under 15K, let me summarise the comparison in a table, so you have a better understanding –
Specification

Redmi Note 5
Zenfone Max Pro (M1)
Comparison

Battery Life

4,000mAh Li-Po
5,000mAh Li-on
25% high battery capacity in Max Pro
Display
Full HD+ IPS display with 18:9 aspect ratio
Full HD+ IPS display with 18:9 aspect ratio
Though the display looks same, the Zenfone Max Pro has a max brightness of 450nits
Performance / SoC
2.0 GHz Snapdragon 625 Octa-core Processor
1.8 GHz Snapdragon 636 Octa-core Processor
Max Pro has an underclocked processor which is powerful yet power-efficient. It has scored relatively higher on AnTuTu than Note 5
OS
Android v7.1 with MIUI 9
Stock Android 8.1
Better UI, pure stock Android experience and no bloatware
Sound
Standard speakers
5-magnet speakers with 2nd Gen NXP smart amp along with Max-Box
The sound from Max Pro is louder and clearer and the free accessory gives 2x louder sound
Slots
Hybrid SIM slot [1 SIM + 1 SIM or microSD card)
Triple Slot – 2 SIMs + a dedicated microSD card
Dedicated SIM slot on Max Pro is an advantage
Camera
12MP rear camera and 5MP front-facing camera
Dual Camera – 13MP main sensor and a 5MP depth sensor

8MP front-facing camera

Better portraits, Bokeh effect and sharper images from Max Pro
Conclusion
Redmi Note 5 is a camera-centric smartphone, but just still photos aren't just enough. In terms of video recording, the Redmi Note 5 is stuck at 1080p at 30fps, which is now considered as below average whereas, on the Zenfone Max Pro, users will be able to record videos at up to 4K and can also record 1080p videos at 60fps and 30fps. This may not be a huge issue for everyone, but in 2018, if you're trying to market a phone as a 'Killer Phone', everything should be better than competitors.
Another good and logical step ASUS took is providing a triple slot, as these days, almost everyone has a primary SIM card and a Jio SIM card. Triple tray means that now, you can use two SIM cards and can also pop in a 128GB microSD card so that your phone never shows a 'low storage' warning. Sadly, on the Redmi Note 5, there is a hybrid slot, so you are forced to clean up the phone and backup photos and videos regularly.
Another point here, that will burn many Mi Fans is that MiUI is a good skin, but sometimes some updates suck. Redmi Note 5 had numerous issues with updates like battery drain, random bugs, crashes and all. Never will I want a very sophisticated skin with too many options, especially when I buy a device in 2018 and it still runs Android 7.1, it's disgusting! Brands like Honor are providing Oreo out of the box with their EMUI skin, and I have no clue what Mi is up to. This is what I think, and it may sound rude, but who knows? Even after some updates, the Redmi Note 5 will surely have some issues, whereas I'm fine with Stock Android Oreo experience that I get on the Zenfone Max Pro. For me, if its a choice between any phone running Stock Android or close to Stock Android, I will choose that phone running Stock Android over the other if the price is same and the features and specs justify the price. So, at this price point, my pick will surely be the Zenfone Max Pro.
But, please note that these observations are based on the short initial usage of the pre production unit of the device, so for doing a full review, I'm waiting for the phone to be updated.