After Google, Microsoft comes up with 100GB OneDrive Storage for free.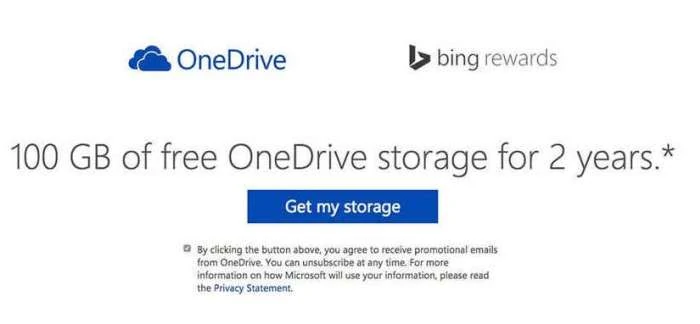 Google provided its users additional 2GB of free storage for Drive who went though the security checkout and they got the storage immediately added to their Google accounts, but Microsoft is giving away something too big to handle, 100GB OneDrive storage free, yes you read that right, it's 100GB.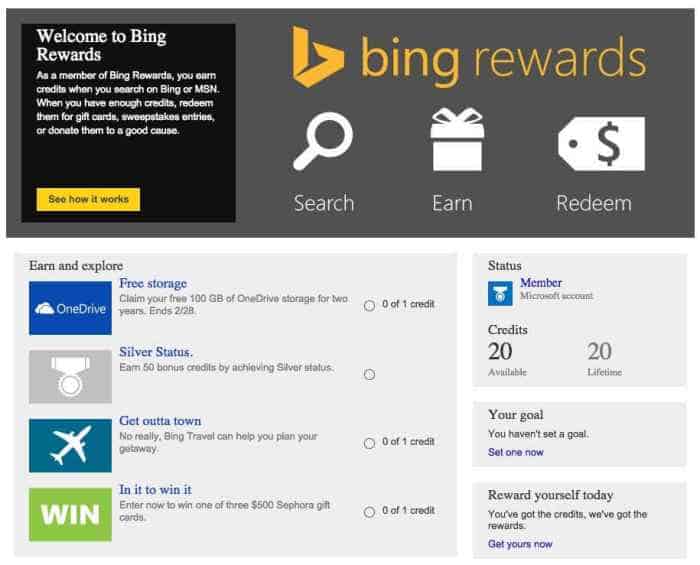 So, what is Bing Rewards? Many of you may already know about this program which lets you redeem your Bing Rewards in exchange of claiming something. And, hardcore Windows users now a days hate Google products, just because they can't access Drive or some of its products and go for all Microsoft products on their laptop or Windows smartphone. For them, it's a great offer. They can get 100GB OneDrive storage for free. So, here is how to get it.
Make sure you have a Microsoft account, that is mandatory.
Sign-in to it and then cruise over to the Bing Rewards site.
Sign up for Bing Rewards.
Agree to the terms and conditions (I know you won't read them)
Once you are done with that, use one of the 20 credits that they have given you to get your free 100GB OneDrive storage.
Your OneDrive storage limit should immediately increase.
That's all, just follow the process and you should see the increase in your OneDrive immediately. Now, enjoy 100GB space for two years. Also, you can enjoy it on your mobile device, on Windows you already have that, for Android you can download OneDrive for free from Google Play.
NOTE: AVAILABILITY IS SUBJECT TO YOUR LOCATION AND DEPENDING UPON THAT IT MAY OR MAY NOT BE AVAILABLE IN YOUR COUNTRY