InFocus, a brand that has been trying to carve its way into the Indian mid-range smartphone market, has recently come up with a new smartphone – Vision 3 Pro. Vision 3 Pro is an upgrade to the Vision 3, launched last year and is aimed at millennials (as per company claims). The company launched A2 early this year and hence Vision 3 Pro would be the second model for the year launched with the coveted 18:9 display.
Infocus is clear about their target market – they want to fight the likes of mighty Xiaomi and Honor's budget phones. Vision 3 Pro is priced competitively at Rs.10,999.  Let me remind you, Xiaomi's Redmi note series, Honor 7X, 9i, Oppo and Vivo (more models than I can list here) are all fighting it out to dominate this segment. How does Infocus Vision 3 Pro hold up against these strong contenders? Let's find out:
Design and Display
The phone has a solid build quality and a study design. A 5.7-inch phone with 18:9 display naturally makes it look taller and narrower. On a personal note, it definitely feels a lot better than Vision 3, in hand. The midnight black version that I tried out looked better than your average-looking smartphone with those shiny round edges. The phone comes with a 2.5D glass and plastic surface at the back.
The dual cameras sit at the back along with the centrally placed fingerprint sensor (more on that later). There is a single LED flash as well.
For some weird reason, there are no navigation buttons other than the on-screen ones – that is a massive waste of space.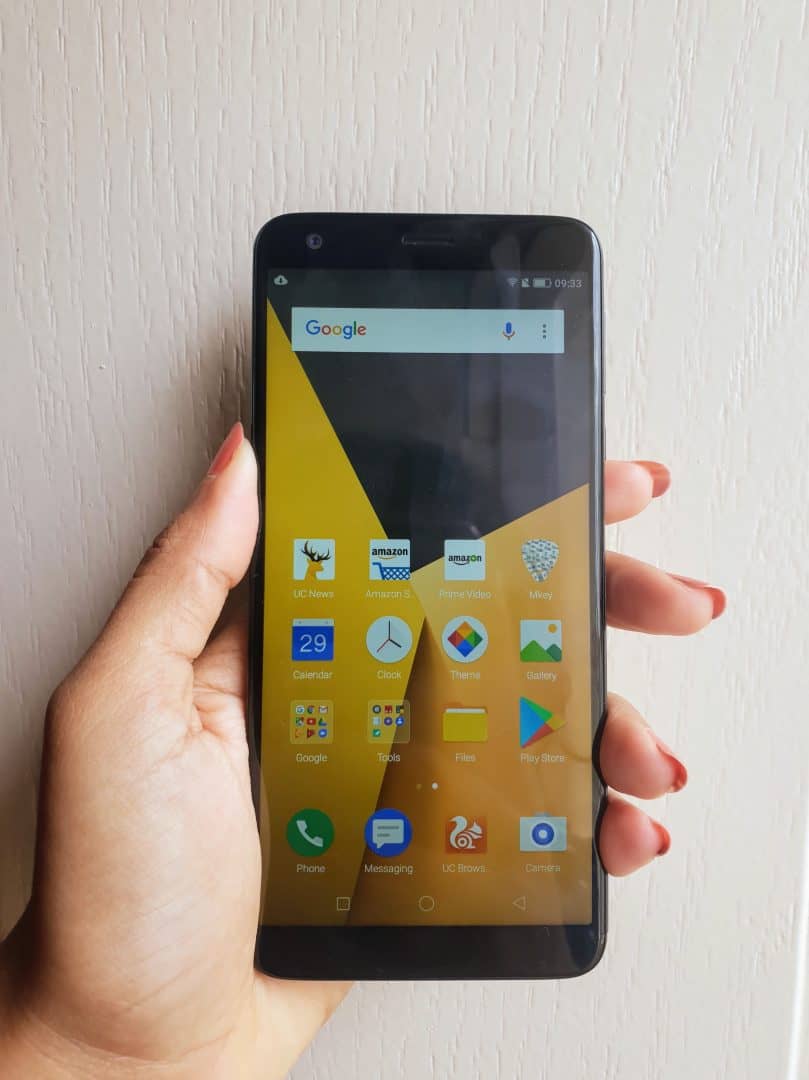 The one thing I can say for sure about the display: "I'm indifferent".This definitely isn't "Oh my god, those colors!"  and also isn't  "What were they thinking when they made it" – Not bad for a phone priced at 10999. Just like Vision 3, there still is an issue with screen brightness while you're out in bright daylight. I'm not convinced if you can ever survive on auto brightness.
Hardware and Software
The phone runs an octa-core MediaTek MT6750 T chipset with a 4GB RAM and 64GB storage. It is convenient that there's a hybrid SIM slot – thankfully you'd have another 128 GB extended storage. InFocus has stuck to the Smile UX which is pretty neat and I have no complaints there – add a launcher and tweak the way it works. What bothers me though is that it runs Android N (Why?!)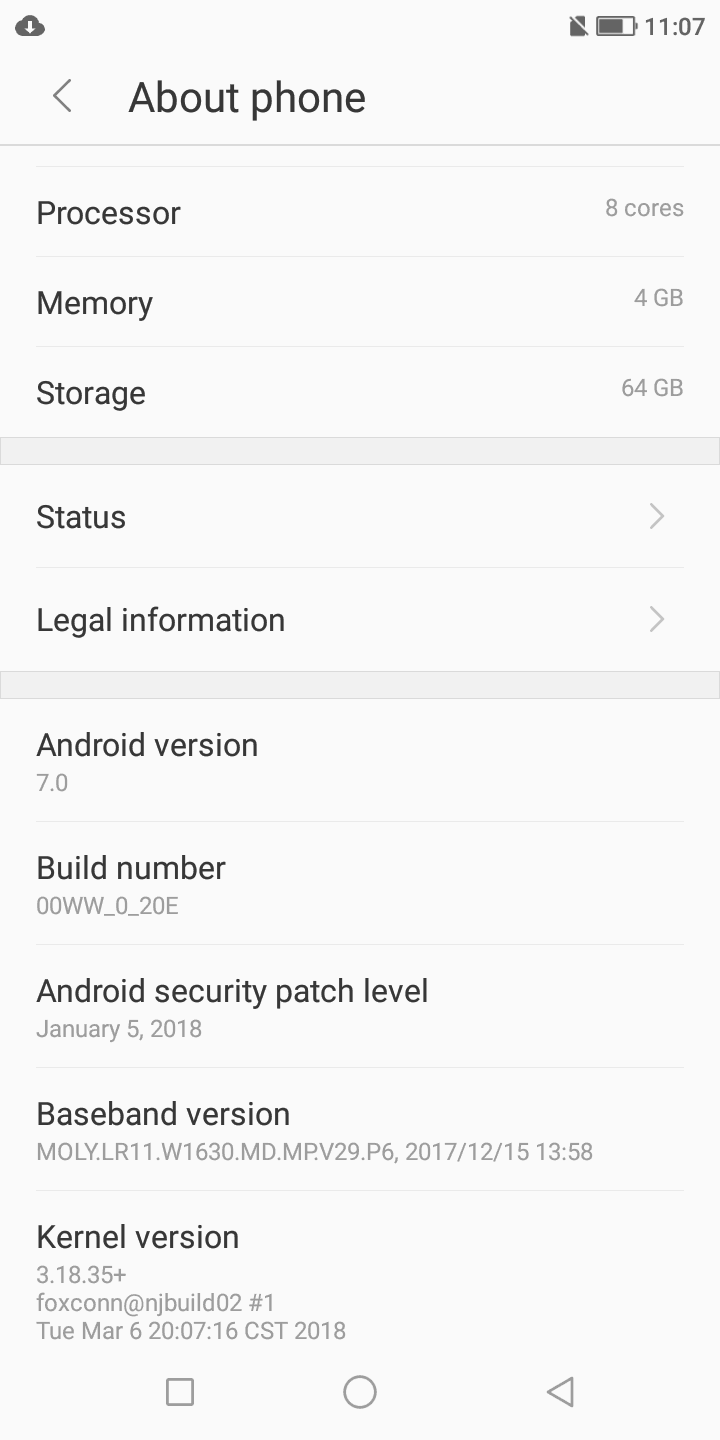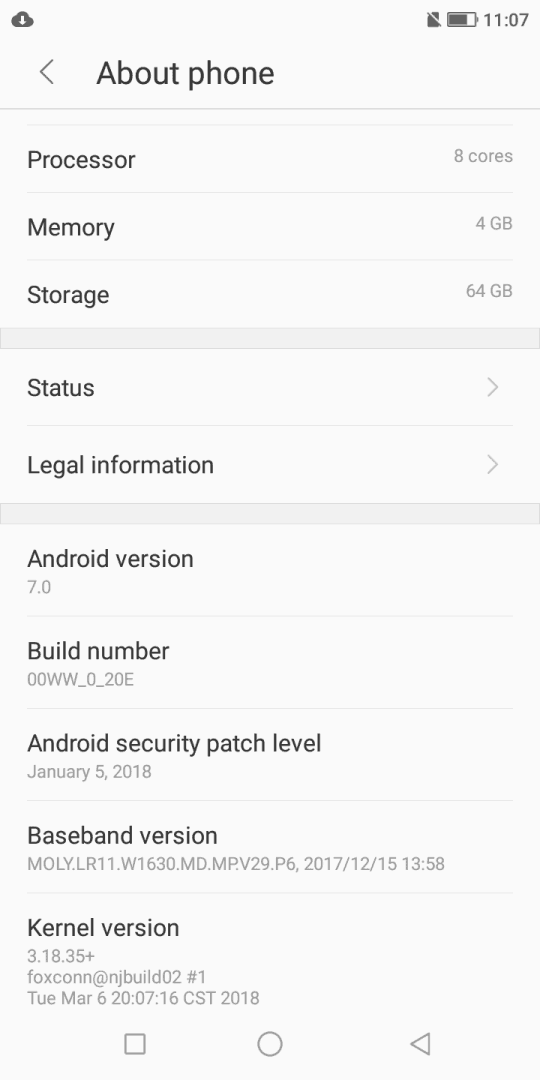 Camera
So, Infocus claims this is the USP of the phone and well, I beg to differ – The camera is not equipped enough to sell it. There is a multitude of phones that perform way better in this category. With a dual camera set up of 13MP+8MP, the phone delivers decent images on broad daylight. Take a stroll for a low light picture and you spot grains. The selfie pictures are decent with background blur options – but sadly, that's where it ends.
There are a variety of modes that Infocus has bestowed upon Vision 3 Pro. For a first time phone buyer, Infocus provides HDR, wide-angle mode, Multi ( creates a collage with photos taken in a series), PIP (combines pictures taken with your rear camera and front camera at the same time – a use case I'm yet to see someone use in real life), time-lapse, panorama, beauty and of course, the pro mode. The autofocus isn't great but you'd get a hang of it the more you use it. They have been ambitious and I like the intent.
Here are a few shots taken on the Vision 3 Pro during bright day light:
Low light picture: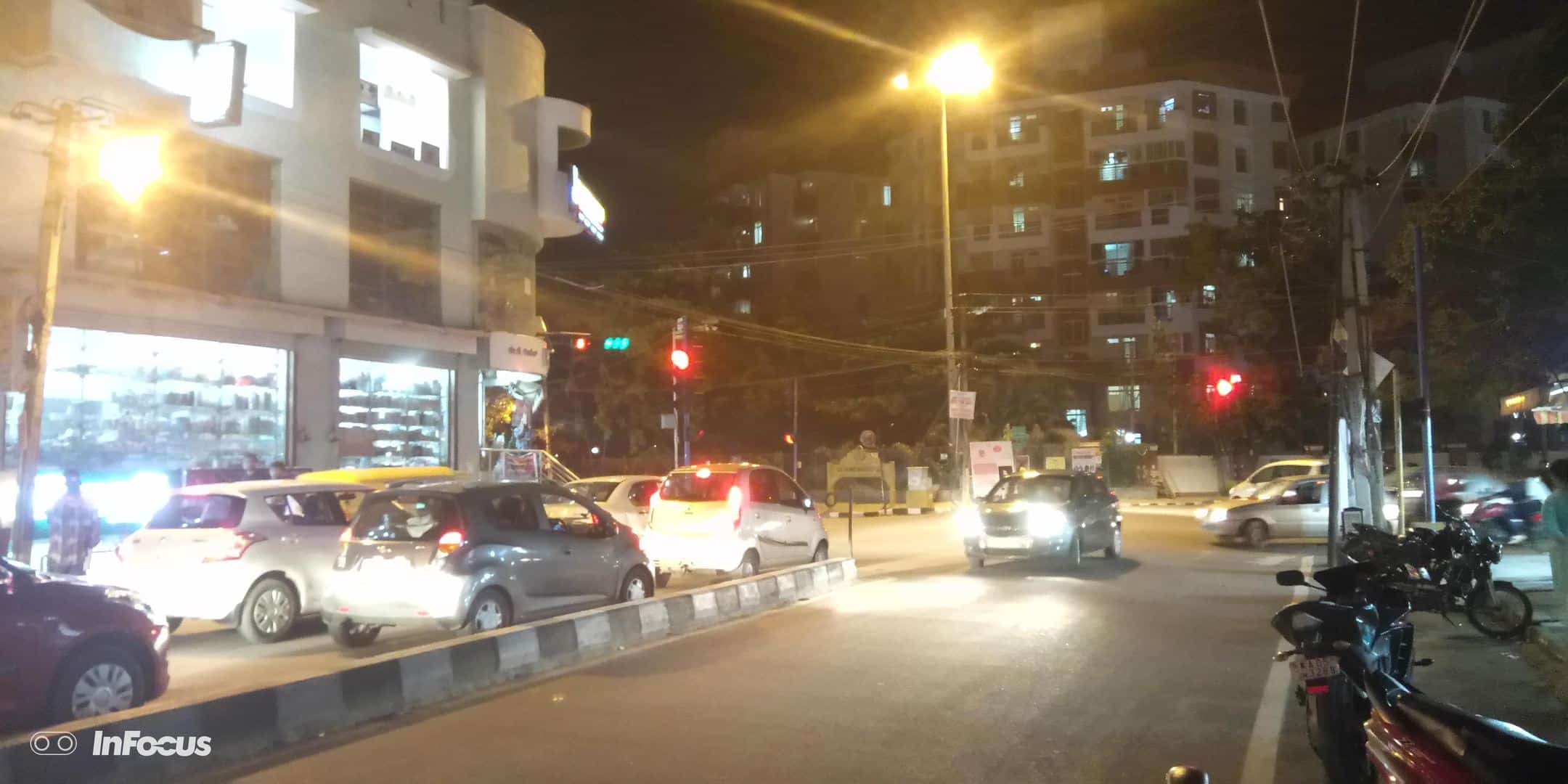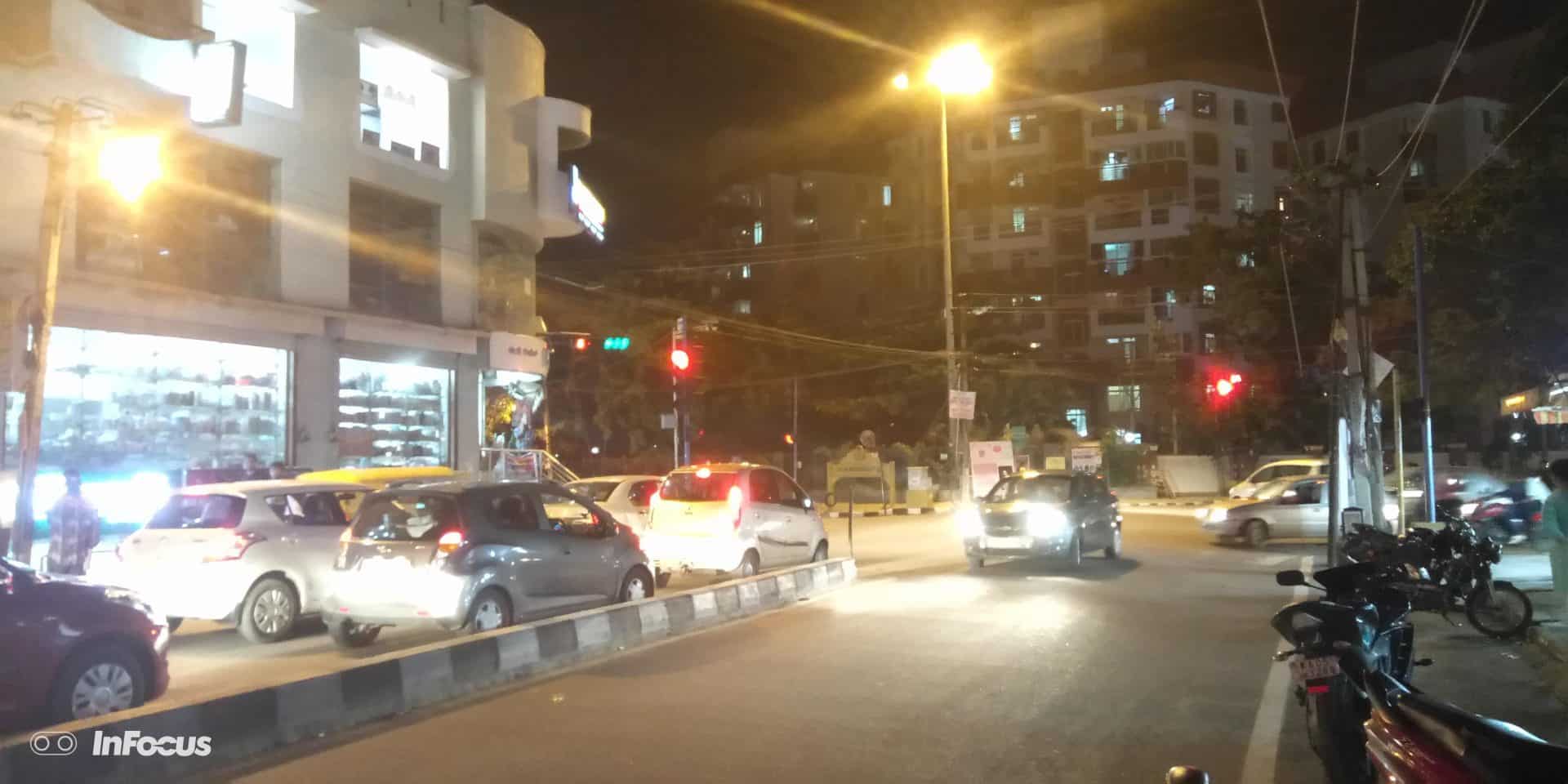 Couple of fancy modes on the phone:
The selfies come out bright and nice:
Battery
This one is a diamond – the phone has a whopping 4000 mAh battery that sails through the entire day's activities. I used it as a secondary phone and I charged it once in 3 days! (Beat that). There is no dash/fast charge but that is acceptable. If you're someone looking at a marathon battery – look no further.
Pros
Battery life – cannot stress this enough
18:9 display
Storage
Cons
Camera performance
Hardware
Price
Verdict
InFocus has tried really hard at the drawing board to come up with Vision 3 Pro – it definitely is an upgrade to the sub-par Vision 3 – but it may not be good enough yet. At a price point of INR 10999, at the online market will be reckless to Vision 3 Pro. Although performance isn't the best among the ~12k phones, if you're looking at a reliable battery supported the phone for official purposes, you definitely should look at this. I'm looking forward to the next phone InFocus would come out with – Vision 3 Pro should be learning.