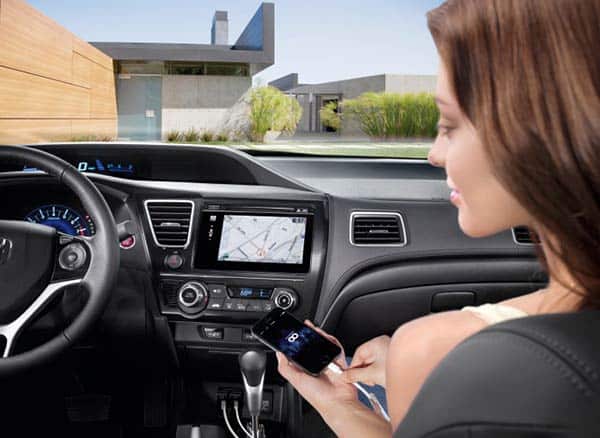 IOS powered future cars are coming soon! We are now quite familiar to smart future cars with lots of features whose dock looks less a car dock, more a cockpit, but still now available to everyone on the globe, but now looks like Apple is going to make its entry in the world of smart cars with their new ecosystem that they have developed to be used on various cars. Apple's "iOS in the Car" operating system, which would let drivers access various iPhone functions through a car's built-in screen, is set to head out of the garage next week, according to a new report that indicates that Apple is going to reveal this very soon.
Ferrari, Mercedes-Benz, and Volvo are the automakers will be there for the launch. The Financial Times indicated that the official announcement will take place at the Geneva Motor Show. They also stated that neither Apple nor the carmakers agreed to male any statement on this issue. Both the parties want it to be a secret for now, and they will make it to the market very soon.
Apple talked up iOS in the Car at its Worldwide Developers Conference last year, with Eddy Cue a Ferrari board member who showed a mock-up of a car's LCD with Apple menu buttons for maps, phone, music, and messaging. He said that the functions could be accessible via Siri as well, one of the key features on most iProducts like iPhones and iPads. Many cars already include integration with iOS music functions. Cue said Chevrolet, Ferrari, Honda, Jaguar, Mercedes, Nissan, Volvo and others would introduce iOS integration this year, though he did not make any statement or hinted any date for the revealing of this future feature.
Apple's rivals are also aware of this high tech plan, set by Apple. Google has tied up with Audi to develop in-car entertainment and information systems based on its Android OS. And, of course, on the home automation front and just after that Google bought Nest for $3.2 billions. Though Apple's new idea seems quite promising, but it may not be so affordable and easy to use compared to what Google is developing and Google has been reported to even test their ecosystem on the track.