iPhone 6 hands on video leak ? is this real hands on video of iPhone 6 which is going to launch on September 9th, 2014, a Russian YouTube channel uploaded a video yesterday showing the real hands on video of iPhone 6 and reviewed the iPhone 6 in detail
They claimed in the video saying it is the real iPhone 6 and they are going to explain all the details before the Apple launch event of next iPhone, they even quoted " iPhone 6 was presented in the form of mockups and licked drafts with details and finally was made with these characteristics. And it is an absolute truth! "and in the review they compared the iPhone 6 with the existing predecessor iPhone 5, as it is in Russian language, we found some details from the translation and here are the details about iPhone 6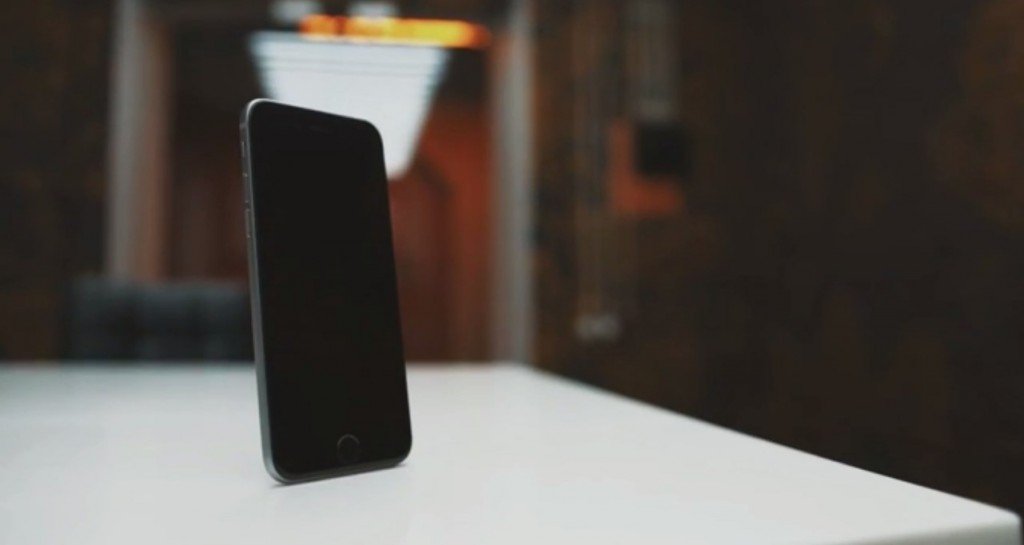 iPhone 6 hands on Review :
Earlier the power button was at the top of the iPhone, now it is moved to side face of the phone and it is the best position, the display of iPhone 6 was increased from 4 to 4.7 inches.This  iPhone 6 seems like a normal gadget of this year 2014 in a comparison with an iPhone 5 but In a comparison with the last model, iPhone 6 thickness is decreased and that's why it's width increased
Unfortunately the back-side of iPhone 6   didn't get luminous, but it is  made as a metal and carved apple in this iPhone 6. the most interesting point is that it  is made from alloy of metals – Liquidmetal and this is a metal of future: it is difficult to scratch it, it is re-established very good and stable from corrosion.This iPhone 6 has virtually Unibody-case, which is like  a MacBook and It is absolutely solid and even this plastics on the top doesn't separate as a case.
They even stripped this  iPhone 6 to convince us as it is an original product. A system board and etc. on closer examination it can be seen that the iPhone 6 is working on Apple A8 chip, module NFC is also found on the system board.
The front part of the body as kinda rounded at the edges of the screen, it is incredibly beautiful. By the way, this is not the sapphire,sapphire crystal is technologically very difficult and very expensive to do, it is another glass – it might be sandwich sapphire or tempered glass. But it's even nicer to feel and more transparent.
Touch ID button is not convex, and it is comparable to the iPhone 5s, but the ring itself has decreased in the button, and the area of ​​the sensor increased. and in fact, Touch ID should work better.
If we look at the upper part of the panel – we can see that FaceTime camera is not over the speaker, but from the side, as it was in the iPhone 4 and 4s. In general, iPhone 6 appears like a big iPod touch 5th generation. The volume buttons on the side are the same. Lower part – speakers and microphone – the idea of iPod again.
Lightning did not go anywhere – no change in it., SIM holder stays on the right, the same nano SIM, Flash remained a double, it's called True Tone, but many are worried because of the fact that it is round again, but the camera itself is now sticks out from the body like iPod touch camera., but the module is improved, but it does not fit as a  slim body, So Apple had to make sacrifices.
and finally concluded that as iPhone 6 will blow the market!
so what your thoughts on this iPhone 6 hands on video (review) , do you think this is the real iPhone 6 or just an iPod 5th generation ?
source: Rozetked
iPhone 6 Early hands on video (English version) :
This hands on video of iPhone 6 is from china where a guy explained it, and comparing the above video (Russian) with this chinese video , both resembles of a same iPhone, let's wait for the launch Event on Sept 9th
Source: PhoneEvaluation