Finally the day has arrived, but while Apple is totally silent tech geeks and websites are suggesting possible features and changes in the new iPhone 6.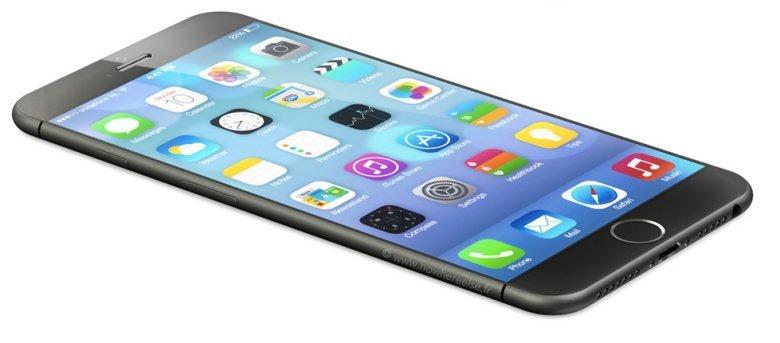 It's just 16 hours left for the Apple event in which we may see the next iPhone, the iPhone 6. Till now, there have been lots iPhone 6 rumors, predictions and expectations. There have been reports that iPhone 6 will be available in two screen sizes, 4.7 inch and 5.5 inch. So, what will be the difference between the two? Will the bigger iPhone have better hardware and more memory? What will be the bigger iPhone 6 called?
The new 5.5 inch iPhone 6 will have a different name for sure. Earlier, when iPhone 5S and 5C were launched, Apple defined that the 'C' meant color, but in case of iPhone 6, new rumors have suggested that the bigger iPhone 6 may be called as iPhone 6 Plus or iPhone 6+. If this really happens, this will be the first time Apple will add something different to the name of an iPhone. Also the iPhone 6+ is expected to have a bigger and higher battery capacity. But the sad news is that, the bigger iPhone may be available in limited quantity for now, as Apple may first go with the 4.7 inch sized iPhone and later if it get successful, they may continue with the bigger iPhone. There have been rumors that Their will be NFC integration for contact-less payments and new wi-fi technology. That means better wireless connectivity and convenience. Apple is working on Sapphire display which will be more durable and scratch resistant. In case of camera, it is expected to get a huge upgrade and A* chipset is expected to be introduced. Along with all these, now iPhones are expected to have massive amount of memory which should be like 64/128 GB, to keep all your data, work, media files, music and fit in your pocket easily.
So, are you eager to buy the new iPhone? Let us know in the comments section below. Don't miss the live event, will be live on Apple website.
Also read: Top 5 features to expect in iPhone 6