As every year since a decade ago, the company Apple has accustomed us to keep us in veil once a year to witness the presentation of its new smartphone, better known as the iPhone. While it is true that the iPhone has lost something in the field of smartphones, you should never underestimate the power of the apple and its ability to create expectations about their new revolutionary device. The world is waiting and finally, iPhone and iPhone 7 plus is here.
It is customary before the official presentation to have beforehand the new features about the Apple phone, and in this case, it has not been the exception to the rule, knowing from one month ago many of the official features. Before the official launch, there were many leaks and rumors about what would be this new device to replace the beloved and "bendable" iPhone 6s and iPhone 6s Plus. Now after its official launch, we can see how successful or poor were those rumors of the iPhone 7 and iPhone 7 Plus
iPhone 7 and iPhone 7 Plus Specifications: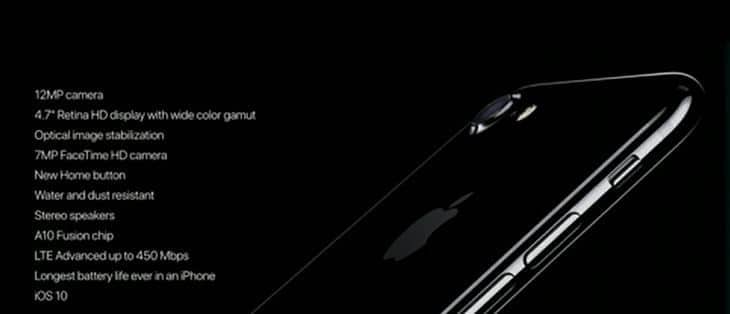 iPhone 7 has surprised many with its incredible features. The main highlight features that make iPhone 7 more different than iPhone 6s and iPhone 6 is its high-resolution 12MP camera that comes with optical image stabilization. Also, it comes with 7MP selfie camera with enhanced photo quality. iPhone 7 has a new Home button and has fused with A10 Fusion chip, Stereo speakers.
Now you don't need to worry about dropping your iPhone 7 in water. Yes, iPhone 7 is water and dust resistant. Also, you don't need to carry an extra battery case, as it comes with bigger battery and longer battery life.
iPhone 7 Plus features the dual camera lens and it comes with optical image stabilization. Also, it is equipped with 7MP Facetime HD camera. Except with the camera and the bigger 5.5 inch HD retina display with wide color gamut, the remaining features remains same both in iPhone 7 and iPhone 7 Plus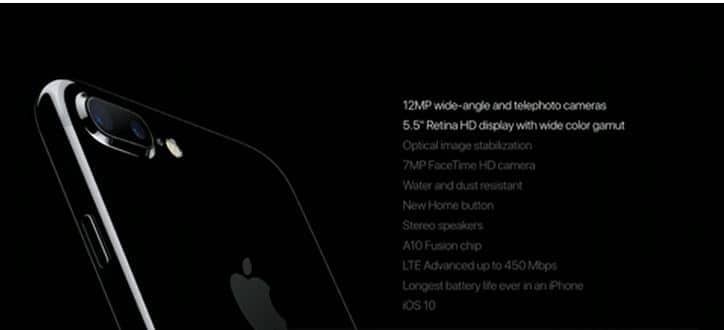 Price and Release date of iPhone 7 and iPhone 7 Plus: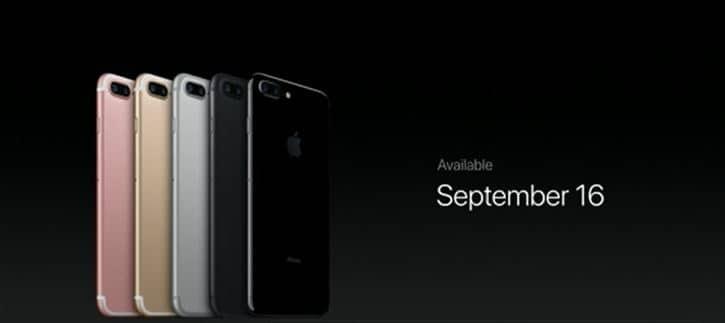 Apple announced the release of iPhone 7 and iPhone 7 plus on September 16 and the pre-booking starts from September 9th. When it comes to storage, 16GB variant is removed and the 256GB variant is added.  The price of iPhone 7 and iPhone 7 plus comes with the same tag price of iPhone 6 and iPhone 6S plus.
Please be updated and we will come with more updates on iPhone 7 and iPhone 7 Plus. Now, if you missed the Apple Event, here's a video covering entire announcements in 3 minutes or less.
https://www.youtube.com/watch?v=sAQND_arzdc