No later than a brand new, shining iPhone is launched, and is benchmarked, and it breaks all previous records, and people line up day & night to grab a piece for themselves, the rumor mill already starts spinning about the next one in line. The iPhone 7 (or 6 ZZ or 7 AB or whatever it will be eventually called) is no different. The A9 power horse being manufactured by Samsung and TSMC that has been running the current gen iPhones might see a bump to A10 chipset.
The first in line for the rumors was a news that Apple might collaborate with INTEL for its next-gen chipsets. The primary thread combining all those rumor beads was the fact that Apple showed some interest in INTEL's LTE modem which would start showing up next year. INTEL's acquisition of a company in 2011 was the supplier of 3G modems to Apple till 2011. Further fueling the rumor was a news which claimed that already 1000 INTEL engineers were working on chip development for Apple's next-gen phones from scratch.
However, sometimes later HSBC claimed that TSMC would be the exclusive manufacturer of Apple's A10 SoC, so that's one thing that we now know for sure. They won the contract because of their more efficient 10nm manufacturing process. TSMC was the sole manufacturer for A8 and A8X but there was news Samsung stole (YES, stole!) their trade secrets and hence won the manufacturing contract jointly with TMSC. Stealing does not bring knowledge, so when the A9's were manufactured, there were differences in heating and battery life amongst the two, with TSMC emerging as the winner. The proven tech of TSMC bagged the A10 for them, provided they can cater to the unprecedented demand. Keep up Samsung, keep up.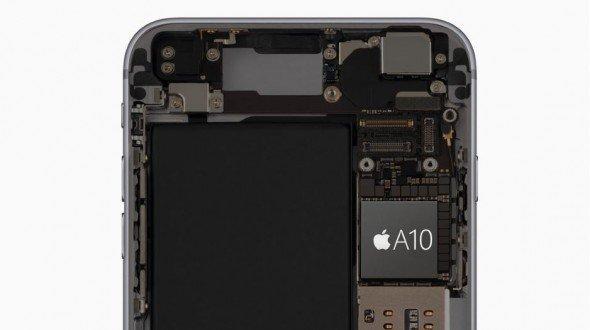 A research company Trend Force came up with the next one, claiming that the new iPhone would have 3 GB RAM and would be waterproof. But they also added that just the iPhone xx Plus would have higher RAM while both models would be waterproof. So apple fans, get ready to shoot those dolphins and fishes and corals!
Continuing on RAM, Korean Times stated that Samsung has struck a major supply deal with Apple for the use of its LPDDR4 RAM module, created way back in 2013 and perhaps Samsung might manufacture at least 50% modules of Apple demand. This was some new technology dubbed ePoP (embedded package on package), which stacks RAM and internal storage into a single chip. Seems they got the idea from a Double Decker bus! This new RAM, fabricated on the 20nm process is supposed to be 50% faster than the fastest LPDDR3 memory that money can buy, and in turn also consumes 40% less power.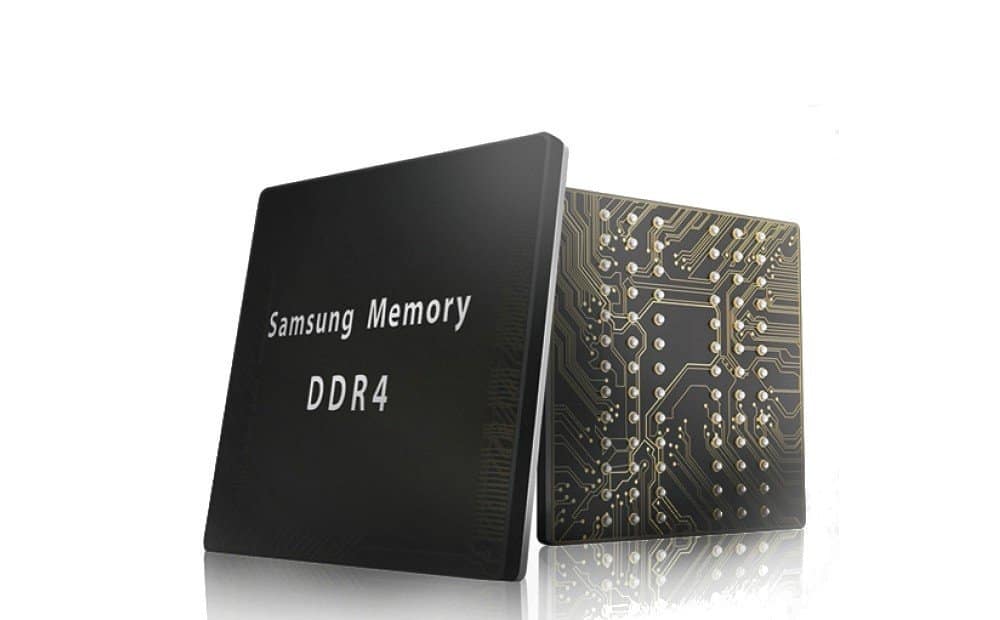 Not ignoring more Trend Force stories, they also stressed upon a statement that we might get to see a new 4 inch iPhone somewhere around June – July whereas the elder brothers might get unveiled further later in 2016. They even went ahead and estimated sales, pegged at 260 million iPhones, about 12.5% more than in 2015.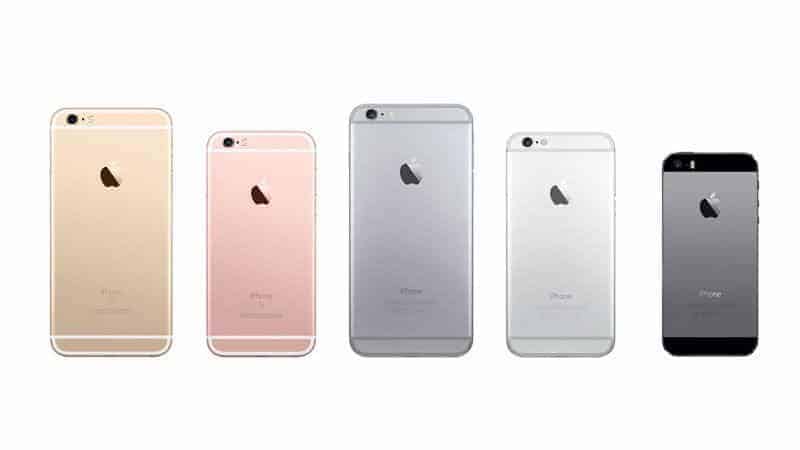 Another rumor from China backed the previous one of the new iPhones being waterproof and that some "new compound material" will be used to hide the antennas and bid goodbye to those plastic strips forever. The antenna bands have forever been an eyesore for us, the people but none of the companies have actually been able to get rid of them permanently. LG recently made them invisible in one of their phones, but they can still be felt by hand.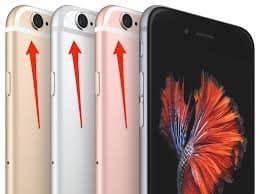 A research firm "analyzed" that Catcher Technology would be supplying about 30-35% of the new iPhone chassis and keep the crown of the largest chassis supplier with itself.
One fine day, another report, supposedly from the iPhone 7 supply chain joined the rumor bandwagon claiming that Apple is dropping the 3.5 mm audio jack and wired headphones would rather connect to the Lightning port and the Bluetooth version would obviously exist. In Taipei, Taiwan, during the ongoing Computex, someone managed to lay his eyeballs on a rather strange Apple accessory which is an adapter cable that goes into the lightning port and has the 3.5 mm headset jack on the other end. There's a 3 button remote control, and even an amplifier! Tama, the manufacturer has even listed this accessory on its website. Wonder what they would do with it if this is a rumor! But if it's true, Apple is indeed gonna force you to either keep your lightening port occupied or use Bluetooth or completely dump your music hobby altogether.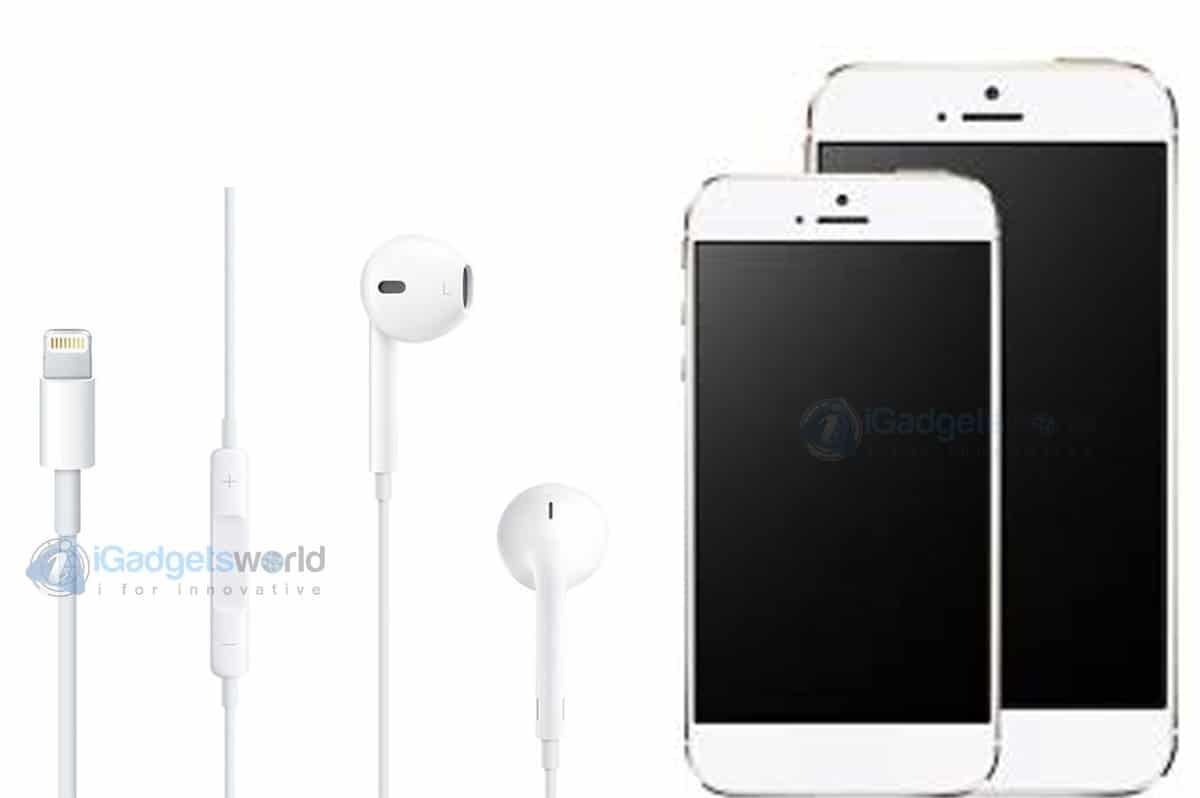 They might have struck the golden idea of making the iPhone 7 a tad thinner as well as push sales of ridiculously priced but beautiful headphones. A separate rumor (yeah, there are millions of them, all claiming to be true) claims that Apple is working with its subsidiary Beats Electronics to develop wireless earbuds and release it separately along with the iPhone 7 launch. Airpods, as they might be called are rumored to be having microphones too, the noise canceling ones which will be used to summon Aladdin err….. Siri at your service. They might design it beautifully, pack it fabulously, throw in a few marketing gimmicks here and there and charge you your kidney for it! If things go the Apple way, which they generally do, these headphones might not even work with NonApple devices. Very typical Apple, of constraining the already robbed customer within a closely knit ecosystem. So strong is the rumor wave, that supposedly there's an online petition against it (dumping the 3.5 mm jack) too, with more than 215,000 signatures on it, and counting! No wonder, Apple might have to give in to the Democracy at last.
The latest rumor popped up somewhere else showing the iPhone 7 innards and to surprise the world (rumor world) the part shown has a connection to the 3.5 mm jack, although it differs from the one used in the 6s. So people, cross your fingers and sit tight, this means all that we wrote here above is false!! Rumors, true rumors, false rumors, confirmed rumors, unconfirmed rumors, you name it, we have it all here!
Coming to the camera, which will supposedly be in the dual cam setup (only for the plus sized sibling), LG might be the primary vendor, a Japanese Analyst Nomura Securities predicts. Sony probably fell behind primarily because of lower yield. They also predict Apple will go in for OIS camera on both differentially sized phones. The dual camera setup, or at least some iteration of it, has been claimed by none other than Ming-Chi Kuo, the Apple analysts from KGI. Their primary field of analytical results and speculations hasn't kept them back from providing bang on and trustworthy information in the past so we have no reasons not to place our bets on them this time. They take a step further to claim that both cameras will be armed with OIS and most likely be powered by LinX – a company Apple acquired quietly in 2015 which specializes in creating ultra-compact camera sensors for slim smartphones. It's not long before we get to see what magic they would fill inside these metallic housings of wonder.
Among the not very reliable but worth mentioning rumor claims that Apple has completed its third round of testing and apart from being waterproof (Yay we've heard that!) it is dust proof too (Sahara desert, we're coming!!!). The so called prototypes that they grabbed, came with touch sensitive and capacitive home buttons. So no more pressing, just touch n voila. These touch home buttons might also be 3D touch-enabled, means they will be pressure sensitive.
A company from China (the rumor manufacturing hub of Apple) claims that Apple just might bump up the lower storage version to 32 GB from the current 16 GB. Ever since we read that, I've started believing in God and praying this one, at least this one comes true.
With just 3 more months to go before the unveiling (we're very certain Apple will take off the curtains from the new iPhone only in September), the latest report says Apple might entirely ditch its most selling color Space Grey for a certain shade of blue. Well, if you ask me I'm sure Apple must have already surveyed a few million ladies across the globe because for males, you know, Blue is, well blue… but for ladies, a blue can have like a billion combinations. Play safe there, Apple!