Have you noticed that there's a nation-wide backlash on China now? A lot of Indians wanted to ban Chinese products, especially mobile phones and apps.
Over the past few weeks, there's a nation-wide backlash on China and the brands associated with it. Especially on Chinese apps like TikTok, which is arguably one of the leading social media platforms in India now. I know it is not the first time, but the amount of negativity around Chinese brands has increased drastically. Whether it's mobile phone brands, apps, or even Indian startups that have Chinese investors, are all receiving negativity on social channels.
I am not quite clear about the reasons, but I am sure I can find a lot of analysis around this topic over the internet. Nevertheless, I am not here to talk about politics around it as given the situation between China and India isn't smooth. That does not make it the only reason for this backlash, isn't it? I will try exploring the reasons and for that, I should remind you of the 'Make In India' campaign launched by the Indian Prime Minister, Narendra Modi. Let us get some sense of it.
Make In India Initiative – Impact
This initiative was launched in 2014 to enable foreign direct investments, set up manufacturing plants within the country, and produce products locally. The whole objective of this campaign is to increase the growth rate of the country's manufacturing sector and provide jobs to millions of unemployed Indians.
So, it's been almost 6 years, and how well this initiative performed? on papers, it did great. FDI increased in all sectors. Even the World bank's recent reports on Ease of Doing Business [EoDB] suggest that India improved its ranking and is currently at 63rd position out of 190 countries. Now let's look at how the Chinese mobile brands in India took part in the initiative.
Make In India Initiative – Chinese Mobile Brands Adoption
Back in 2014, the majority of Chinese mobile brands were relatively new to India, but it didn't stop them to readily adopt it. Most of these Chinese firms invested heavily in setting up manufacturing plants in India.
Xiaomi Inc.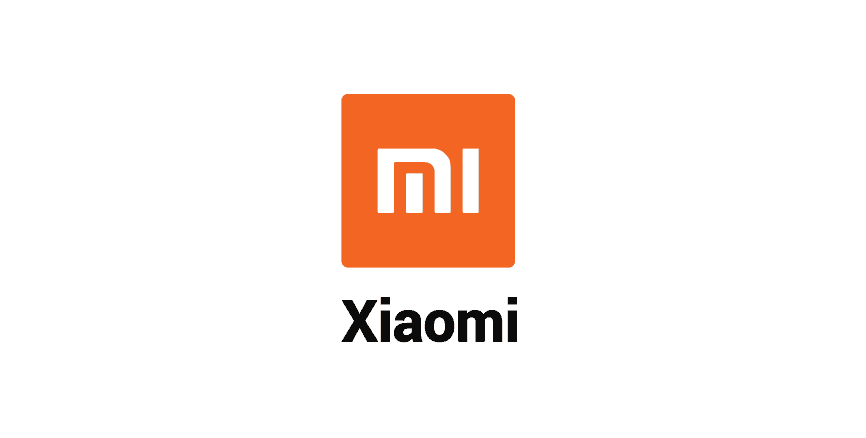 Xiaomi, the leading smartphone brand in India has 7 manufacturing plants and an SMT plant that can produce 3 smartphones per second. The company claims that almost 99% of its smartphones that are sold in India are locally manufactured. More than 30,000 employees are working in these manufacturing plants, and 95% of them are women. Their other products like SmartTVs, powerbanks were also produced locally. Xiaomi's subsidiaries Redmi & POCO shares the same manufacturing facilities to produce their smartphones.
BBK Electronics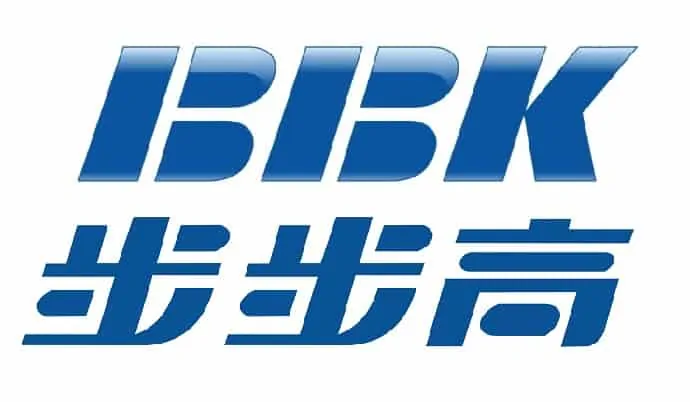 Vivo & Oppo, the subsidiaries of BBK Electronics have not only invested heavily in setting up manufacturing plants but also made sure to make a billion Indians hear about them by sponsoring the IPL & Indian cricket team. In terms of manufacturing plants, OPPO announced Rs. 2,200 CR investment to double its production. Through its manufacturing plants in Greater Noida, the company is producing closely 50 million smartphones per year. With its new investment that is under the 'Make In India' initiative, the company plans to make India its exporting hub.
Vivo, another subsidiary of BBK Electronics also announced Rs. 7,500 CR investment plan, which goes in line with Make In India initiative. Recently, the company rolled out its phase-1 plan that added 2,000 more employees, and the new manufacturing facility can produce 8 million smartphones annually. The existing manufacturing unit at Greater Noida employs 8,000 workers and can produce 25 million smartphones annually. In total, Vivo has a production capacity of almost 33 million smartphones annually.
Both Realme and OnePlus share Oppo's manufacturing plants to produce their phones. Realme has plans to produce at least 50% of the components locally, and provide 10,000 direct jobs under the Make in India initiative but there's no concrete plan.
Huawei Consumer Business Group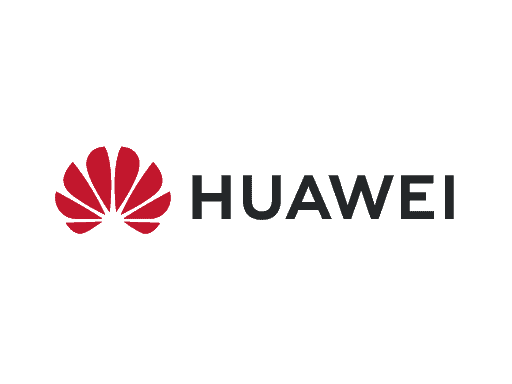 Huawei had also adopted the Make In India initiative when it started launching their smartphones. In 2016, the company announced a partnership with Flex India, a leading electronics manufacturer that will produce Honor smartphones while Huawei phones were imported. At the end of 2018, the company promised to set up manufacturing facilities in India, which is again in collaboration with Flex India to locally manufacture Huawei phones too. It is unclear whether the company began its production as last year, the company was in serious trouble with bans. They recently announced a couple of devices, but none of them use Google Play services, so it isn't best interest to talk more about them.
Transsion Holdings

Transsion India, under 3 sub-brands Itel, Tecno, and Infinix launch feature & smartphones in India. Both of them are locally manufactured at a facility in Noida. More than 2,600 people are working in its 2 SMT & 11 packaging lines. Through this unit, the company can produce 1.5 Million feature phones and 650 K smartphones.
---
Isn't it quite evident that all Chinese mobile brands have taken part in the 'Make in India' campaign and provided 1000s of jobs? It may also go inline with the new agenda i.e., 'vocal for local' proposed by the Indian prime minister to make India self-reliant. However, why the backlash?
The backlash on China – Why Indians want to boycott Chinese Mobile Brands
Well, here comes the two lines in light – Made in India, and Made for India. There's no denying that these Chinese mobile brands, which were relatively new to the Indian market have eventually occupied a mammoth market share. Indian mobile brands could not survive longer and they are nowhere near in the race now. All these Chinese mobile brands indeed brought a lot of innovation even though it started by copying many features from other leading brands.
Alright. Let us talk about facts. 
India is a price-sensitive market but does not mean that people would buy everything cheaply. Well, according to the above information, it proved to be wrong.
Every Chinese mobile brand in India has been consistently playing around the pricing part, and that has been their only move from the beginning.
Many buyers started showing interest in buying Chinese mobile phones as they offered several features and selling them for marginal profits, at least that is what many believed.
Year after year, the prices have gone up and of course, the frequency of launching phones has also risen.
Even though it took a lot of time, most of them realized that all these tactically priced Chinese mobile phones come with a  cost i.e., privacy and intrusive ads.
I believe that the first reason for backlash could be because of it, and my colleague Jay has written many pieces around it.
As these Chinese mobile brands were getting a lot of attention, they made many changes to their phones and even shared updates on how they envision their future. They launched experience stores, built online communities, meet & greet sessions with fans, and so on. A lot of these companies took their feedback and adapted to their future phones but at the end of the day, the major problems stated above are not fixed. Again, it has not stopped many to not buy their phones on flash sales.
There's a limit for everything, and yes, several times, these Chinese brands took it to extremes. I believe it could be the second reason for the backlash.
Many Indians were unaware that the top smartphone brands in India belong to two major Chinese brands – Xiaomi Inc, and BBK Electronics. It's an eye-opener for many people as they started noticing something peculiar.
Yup! The resemblance of their devices. Poco phones started looking like rebranded Redmi & MI phones. Most of the Realme & OnePlus devices look quite similar to Oppo & Vivo phones. Even Huawei isn't an exception here.
These Chinese companies may say that they share the same manufacturing facility, share patents as of sister brands, etc. but the problem comes when they rub it in their promotions.
It's quite clear that all these devices get launched in China first. They bring another SKU of the same devices and promote it like they're made for India. Does it even make sense?
It's like, after the global launch, they just make some changes and start claiming that these devices are made specifically for Indians; We heard you, and so we're bringing it to you at the most affordable price.
Made for India vs Made in India
Made for India has been a slogan in many of their product promotions. I don't think they're even allowed to say that. All they're doing is just rebranding and focusing on launching more devices than providing a better experience. I hope you got that right. Also, there is no information on whether they are locally sourcing all the components or just using the plants for assembling. Nowhere, these companies are speaking about it until recently because of the backlash.
I've noticed only Xiaomi and Vivo have information about it on their websites. Xiaomi featured the 'Made in India' campaign even on its Mi app too. Well, I guess the companies should understand that there's a huge difference between made in India and made for India.
Make in India – Conceptualize, locally source components, and build everything using the Indian workforce & resources.
Made for India – A deep understanding of the audience, constantly make improvements to match the customers' voice and focus on what's essential [than playing around pricing].
In both cases, all these Chinese companies are failing. Isn't it quite clear from above that they are not specifically making devices for Indians? None of them have substantial R&D centers in India. OPPO & Huawei were in the news as they claim that their R&D centers in India helped in certain innovations. Again, it doesn't make the whole.
Now looking back at the PM's call for Vocal for Local, it may make sense for the negativity and backlash on China. As said, it isn't the first time, and will not be the last time too.
So, what do you think that Chinese mobile brands or apps should do to claim that they are 'Made for India' or Made in India?