We all know about Reliance Jio network and how it's craze has already taken over the market even before the commercial launch. Anywhere you go and talk about 4G, Reliance Jio is the only hot topic. Just to debrief you about the topic,  Jio initially worked exclusively with Lyf handsets but now the company has extended the Jio network access to select Samsung smartphone models. Jio has simultaneously launched a set of 12 Jio apps, out of which we will  talk about it's most innovative and revolutionary app called JioJoin.

What if your smartphone is 4G/LTE capable but not VoLTE capable? You will be able to use 4G/LTE data without any obstruction but you won't be able to make calls from the SIM. Here comes the brilliance of Jio Join app. It lets you make calls (VoLTE calls) from your non-VoLTE capable smartphones. In short Jio Join will make your 4G Smartphone VoLTE Ready. You can use Jio Join to make HD Voice and Video calls.
JioJoin is an EXCLUSIVE app for only Reliance Jio consumers. That means you won't be able to it with a non-Reliance Jio 4G connection. Forget the days which were limited to Skype, IMO, Viber etc for making video calls, where the video would lag if you didn't have the proper internet connection. JioJoin provides seamless connectivity enabling you to call any mobile or landline number across the world. You can also use it as a Default SMS app and send text messages with emoji.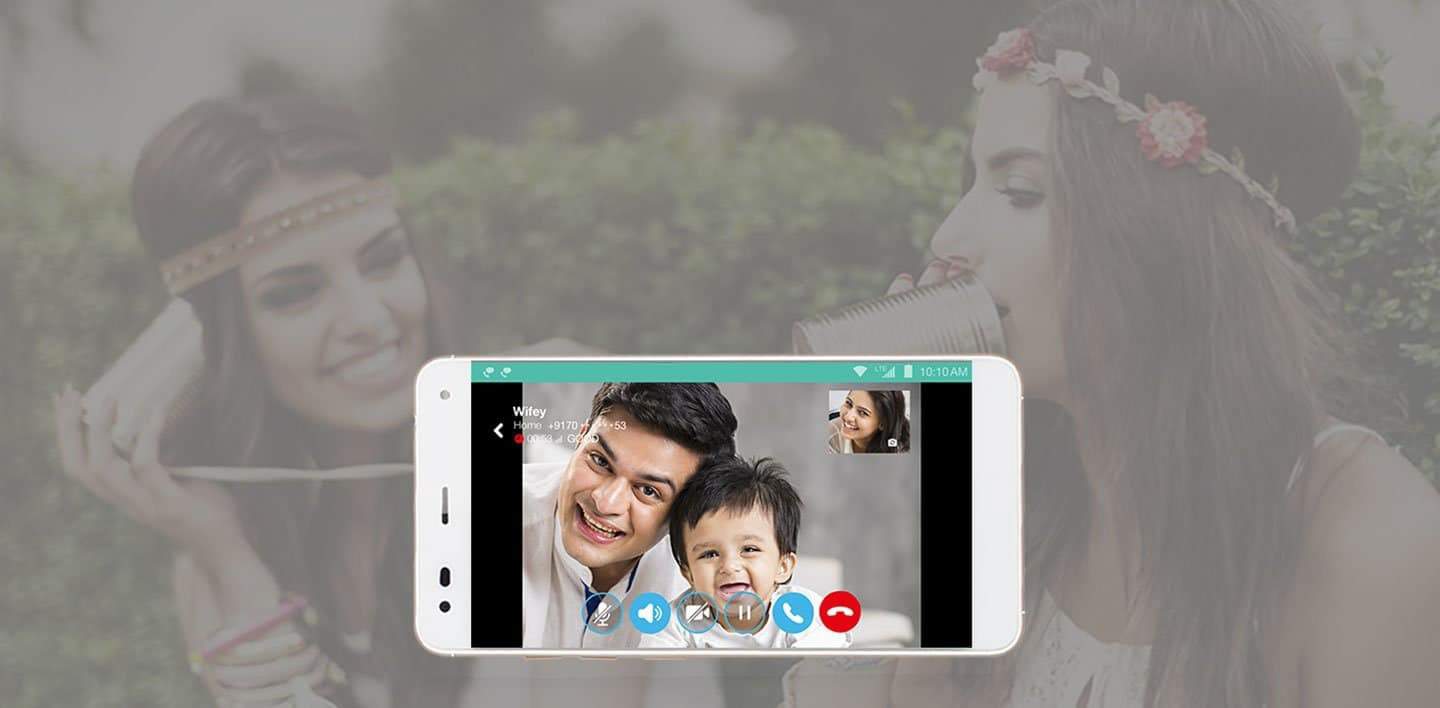 JioJoin can be used on any 4G enabled handset if you have Reliance Jio sim card. If you are using JioFi wireless internet service, then you can use Jio Join even on your 2G or 3G capable handsets. Calling rates will vary as per your tariff plan.
Features of Jio Join:
Calling
:
You can use Jio Join to make HD calls with 4G mobile data. While calling other Jio Join users you also get an option to add Video Call. If both the users are using Reliance Jio and are on VoLTE phones, you will get an option to mark your call as "Urgent Call". The receiver will get to see that on his screen and is less likely to miss your call.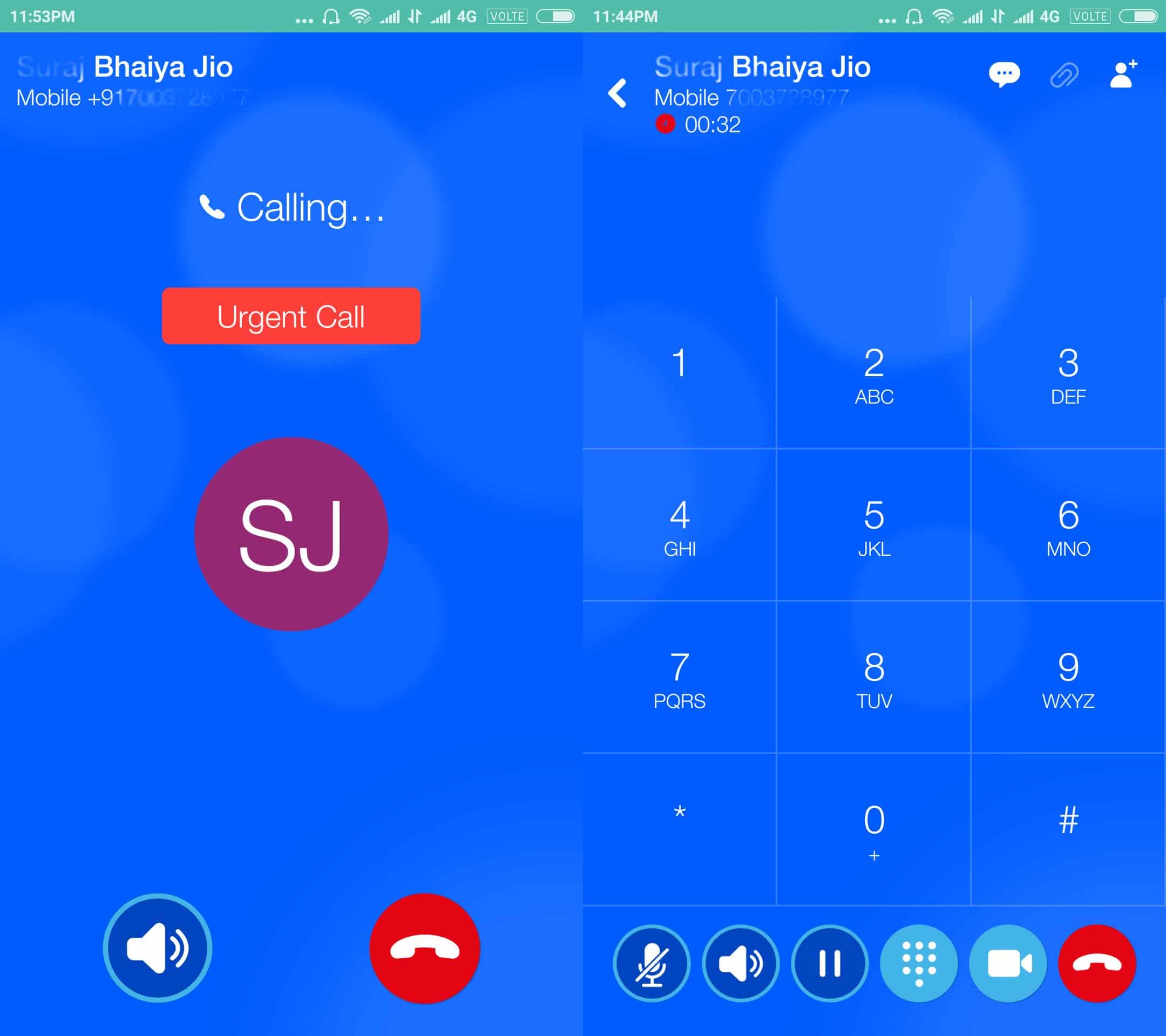 Chatting:
While on the call with another fellow Jio Join User, you will get the option to chat and share photos, videos, files, contacts, YouTube videos, etc, without interrupting the call.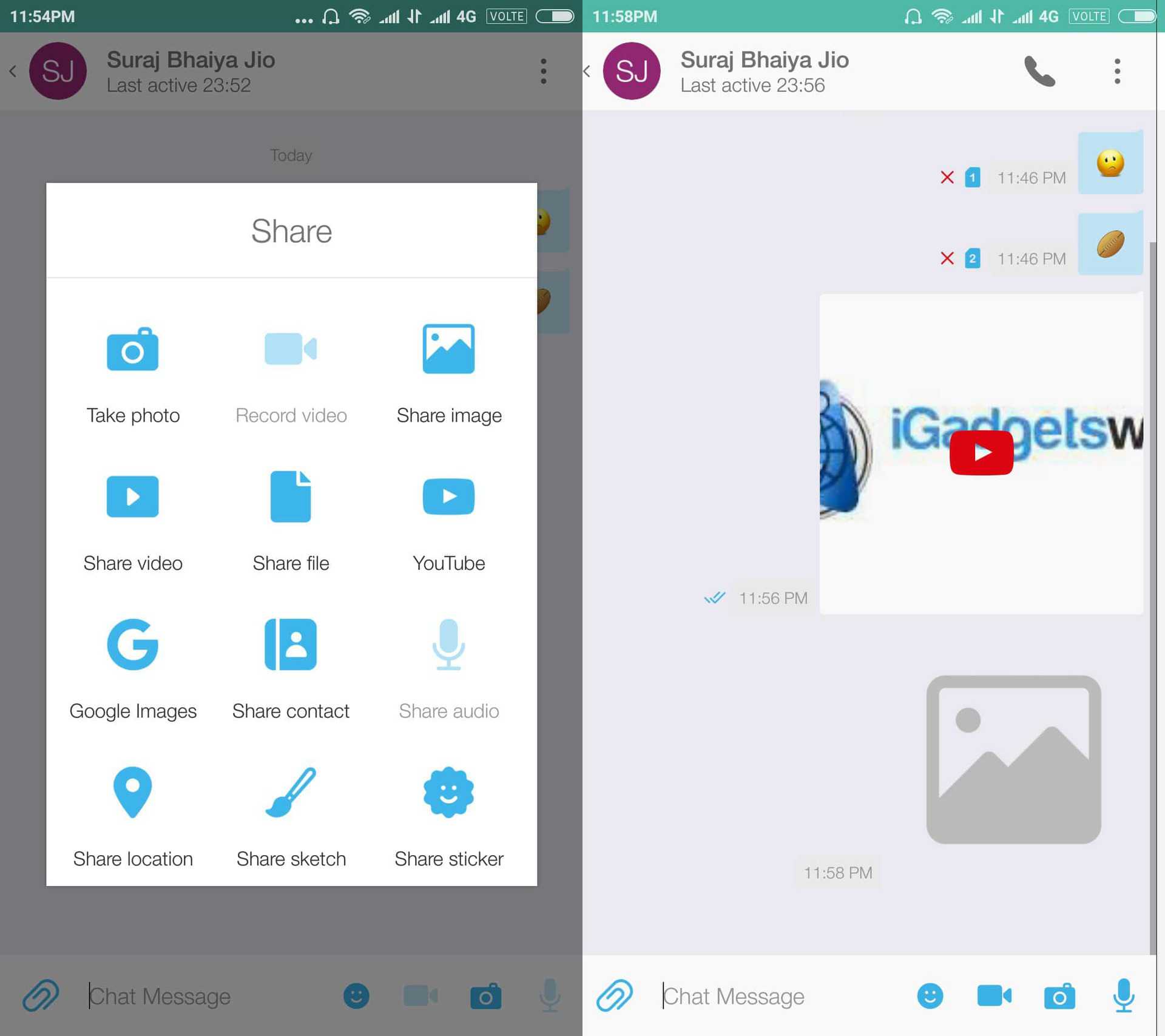 Stickers:
You can share pre-stored stickers to make the chat more fun oriented. There is an option to send your Avatar by selecting the Avatar you like and aligning your face & clicking the selfie.
Misc Options:
For your contacts having Jio Join installed, there will be a separate list under contact's section in your Jio Join. Once you click on the Jio Join icon beside the existing contact name, you get all the available options such as Chat, Audio Call, Video Call, Urgent Call, Share, set as favorite, etc.
Settings:
There are tons of other settings for call, media, and personalization. You can use call forwarding if you want. The last time I tested it, it had some issues while configuring the Call Forwarding. You can also adjust the size of Image & Videos for media transfers & some personalization settings are there as well.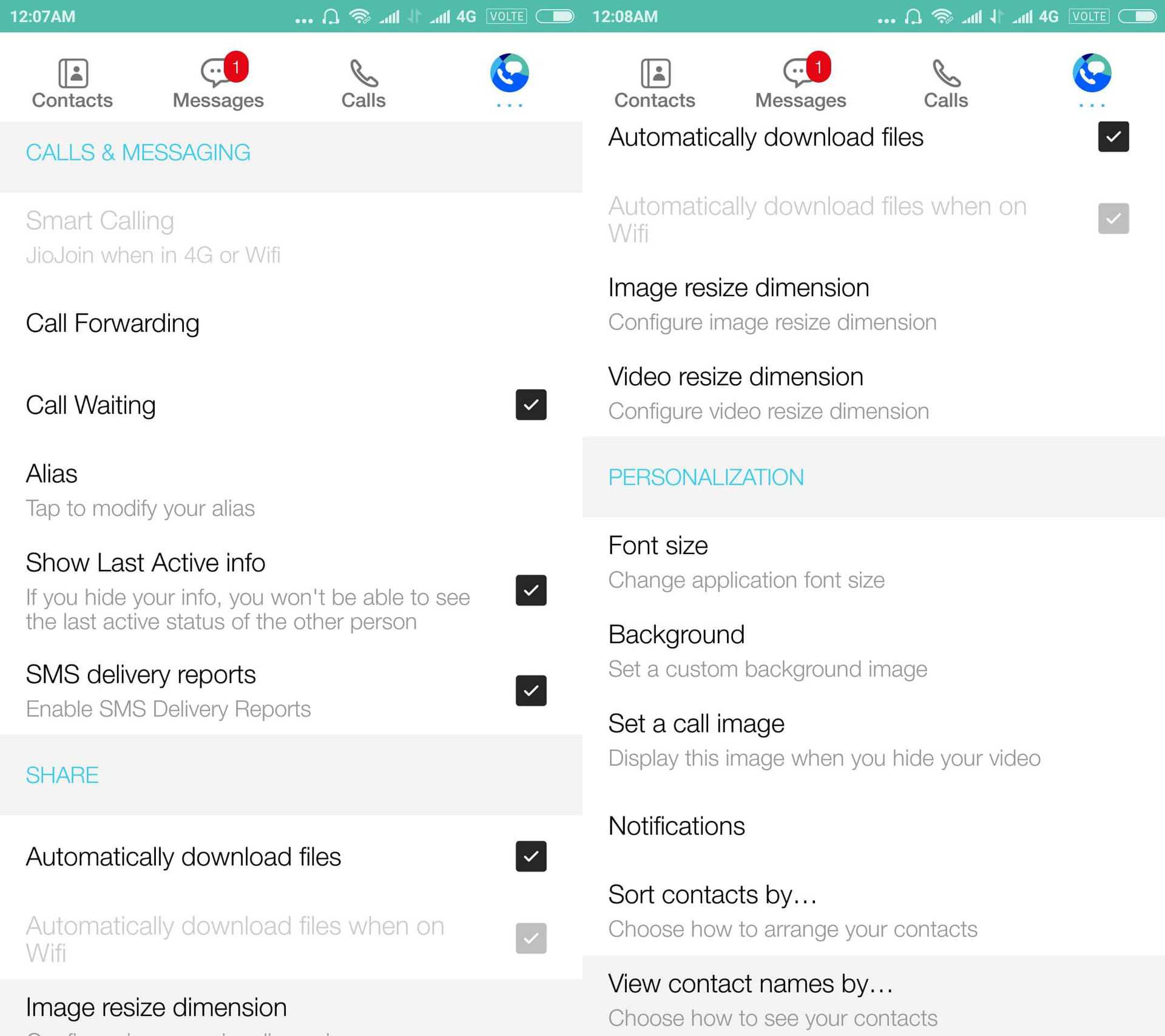 Apart from these features you also have an option for Audio Call Conference with up to 6 people and Video Call Conference for 4 participants.
Sometimes, great things do come with a small drawback as well. If you make Rich Calls on Jio Join, it's bound to suck the juice of your phone. I noticed a drop of about 3.5% in battery in the "Rich Call" of about 14 minutes. I would not consider this stat as bad, as it might have been the issue with phone, brightness, network, etc. I still hope Reliance always updates the app keeping the battery optimization in mind.
SO what are you waiting for? Get a Reliance Jio sim and open the gates for endless HD communication. If you already have the got the Reliance Jio Sim, install Jio Join for android from below.