The modular design concept is a revolutionary idea for electronic devices, and the design took storm when it got introduced in smartphones. From Motorola to the recent Essential Phone, every OEM now started adapting the modular concept as it's easy to upgrade the phone's main specifications like camera, speakers, etc. What if the same modular design concept is introduced to an action camera? You heard that right! The team behind Laibox Cam were one of the first to design a modular action camera with Interchangeable Lens.
The action cameras in the market are heavily dominated by GoPro, Sony, Olympus, etc. No wonder why their price tag is high as all of these cameras have the ability to shoot 4K videos even under water. But none of the cameras come with an interchangeable lens, and they come equipped with a wide-angle lens. In the case of DSLRs, it's a very different scenario, as you can buy the lens, but for action cameras, you have to stick to the lens that comes with the camera. So, in order to capture a different scene, let's say you need to take a landscape in a zoom mode, which is highly impossible from the existing action cameras in the market as they use digital zoom which distorts the output with heavy noise. But, with Laibox Cam, it's very easy to take that, as all you need to do is interchange the wide-angle lens with an optical zoom lens. It's just like playing with two Lego bricks.
So, what kind of features this Lai box Cam got? Is it better than existing action cameras in the market? To know the answers, let's check out some of the features
Laibox Cam Modular Action Camera Features:
A 3-in-1 Camera: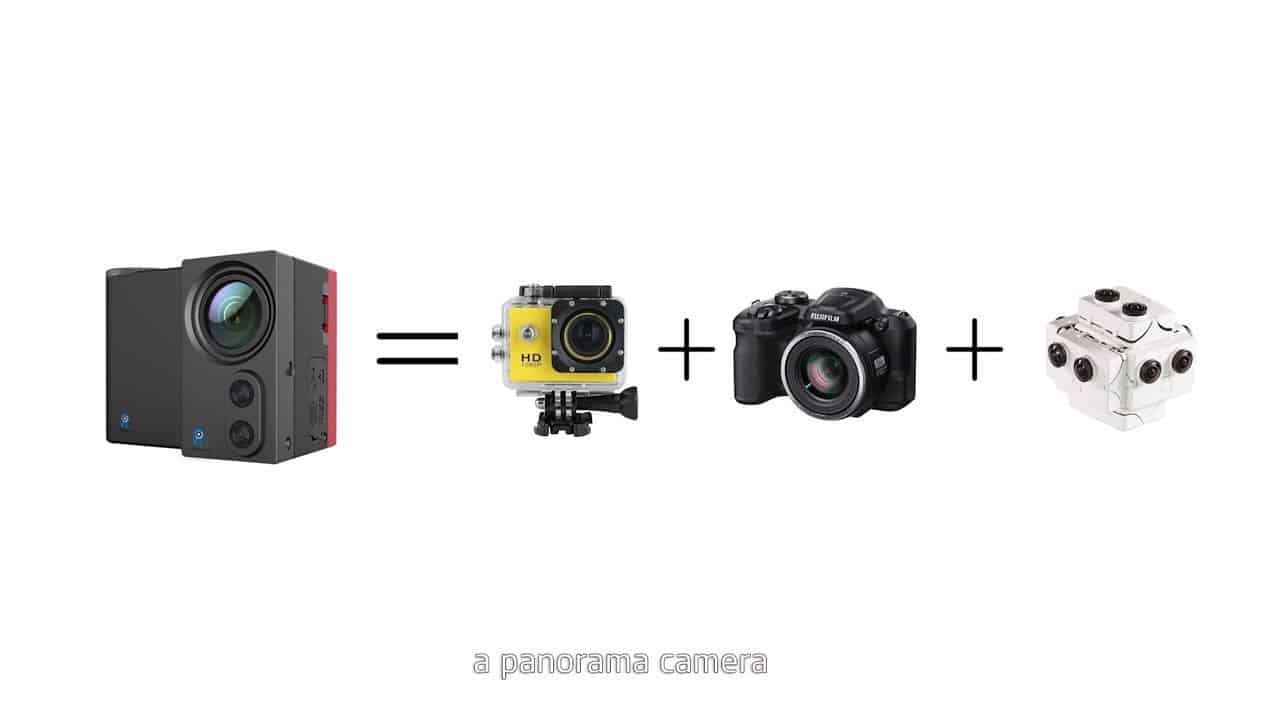 Having a Laibox Cam is like owning 3 cameras. It's an action camera, a DSLR, and a Panorama Camera
Different Modes of Screen Capture: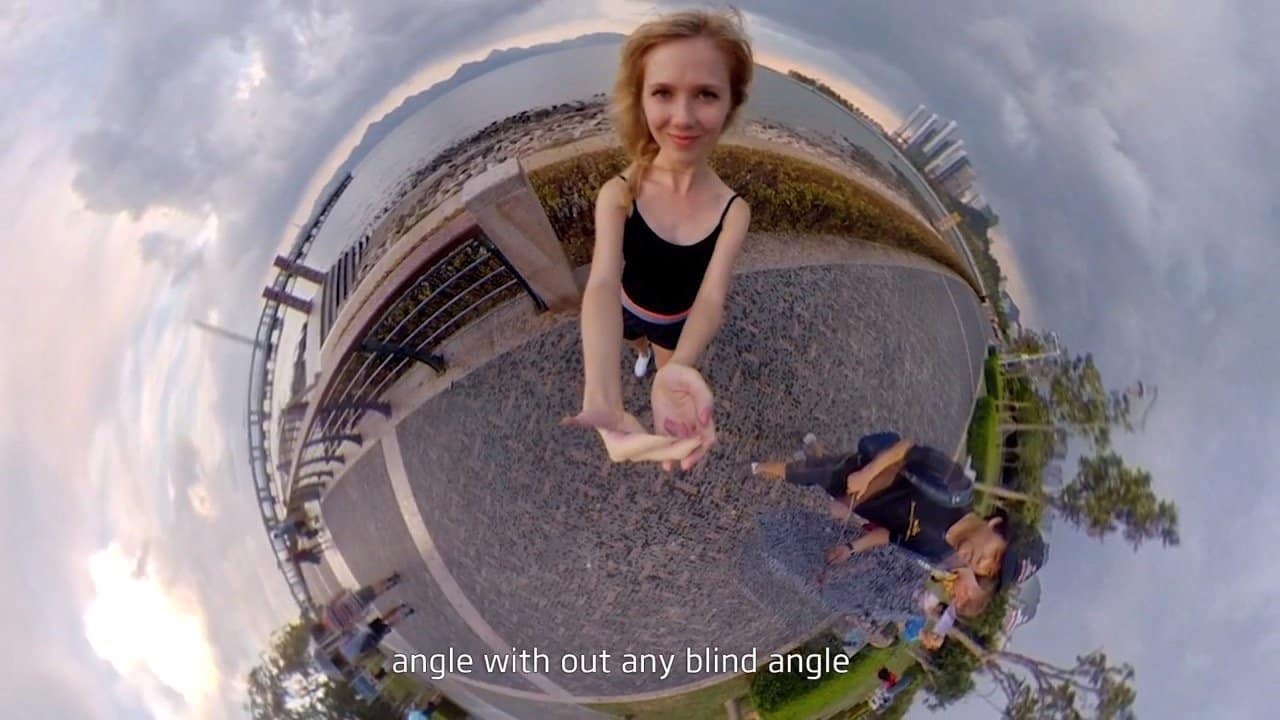 As said, Laibox Cam offers interchangeable lens which lets you capture stunning shots based on the Lens you use. It has a panorama lens that let you capture in 720-degree, and a wide angle lens that can capture in 170-degrees. You can also capture long shots using an 8X optical zoom lens.
Dual 13MP Lens: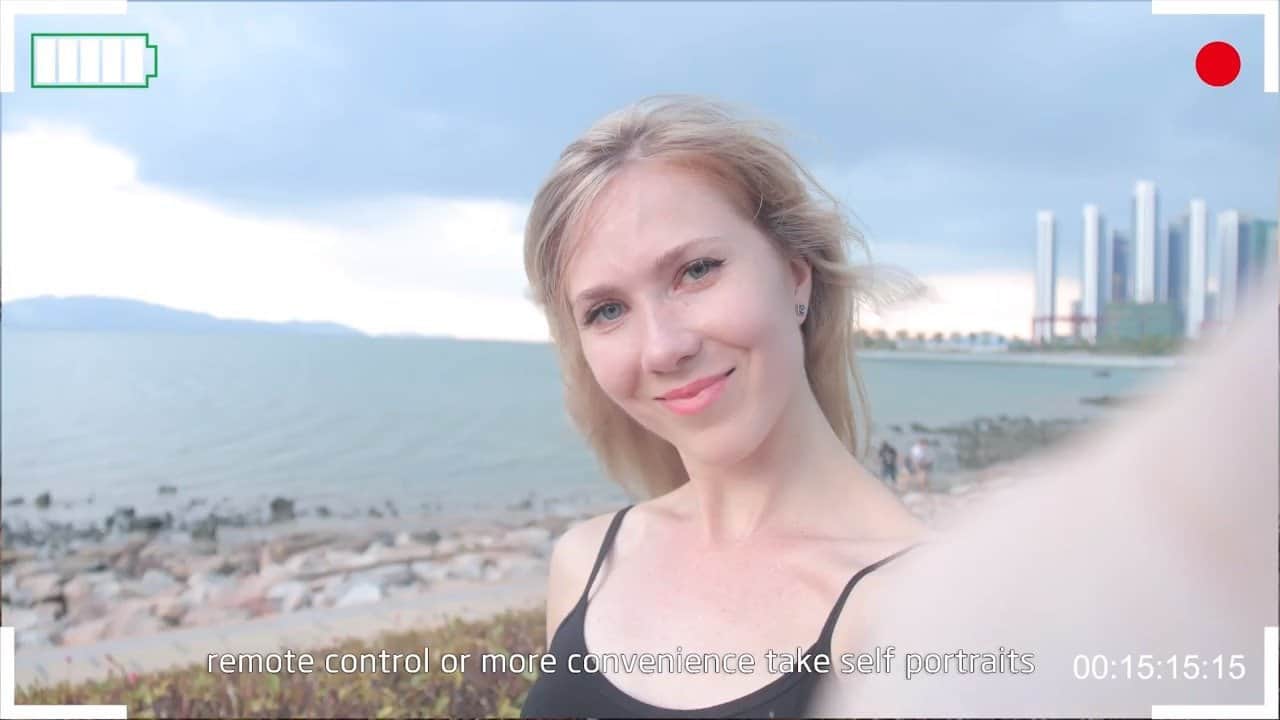 Most of the action cameras using wide-angle lenses capture the shots and stretches the image using algorithms, but the final image won't be high quality and will have heavy noise as it's a digitally zoomed image. But, Laibox Cam comes with a dual 13MP lens that can capture more light, more details, and a greater DoF.
Interchangeable Lens: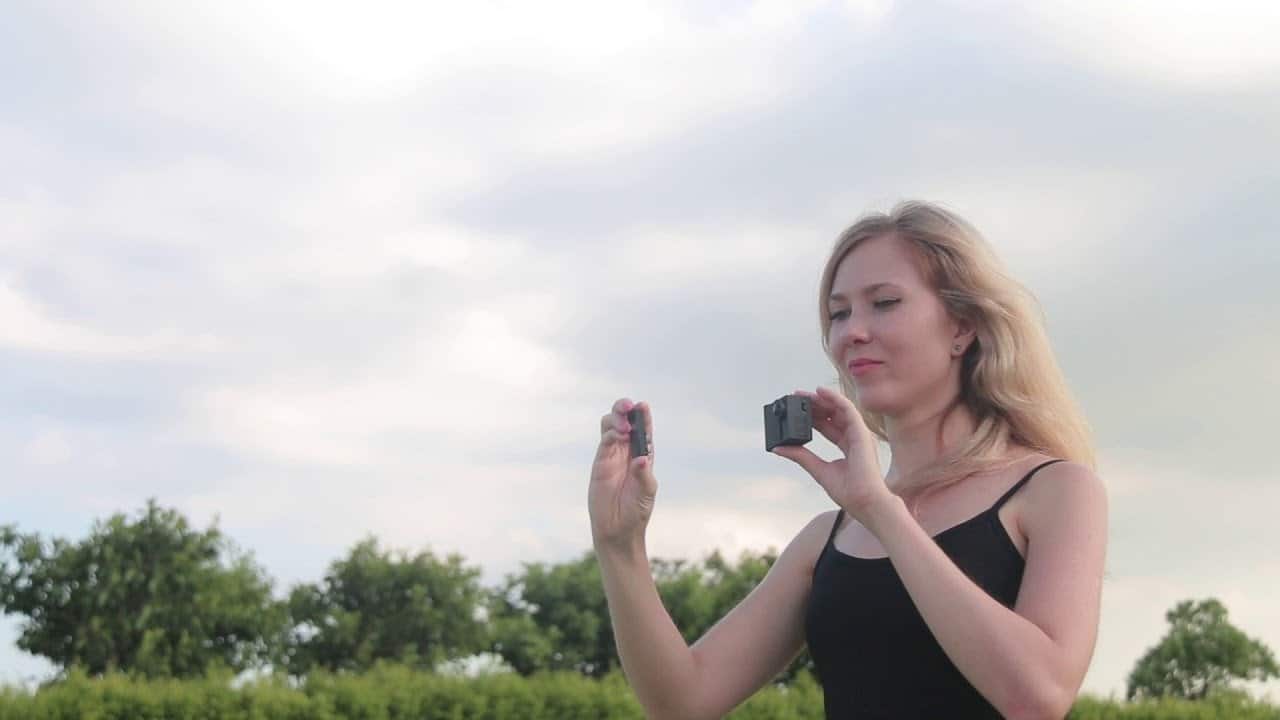 Besides the main lens, you can attach different lenses for Laibox Cam. The first lens that comes with Laibox Cam is the dual 13MP lens. In addition to that, you can replace it with a 360-degree lens, VR lens etc. The applications are endless, and the team behind Laibox Cam are planning to develop more Lens in the coming future.
Shoot in 4K @30fps: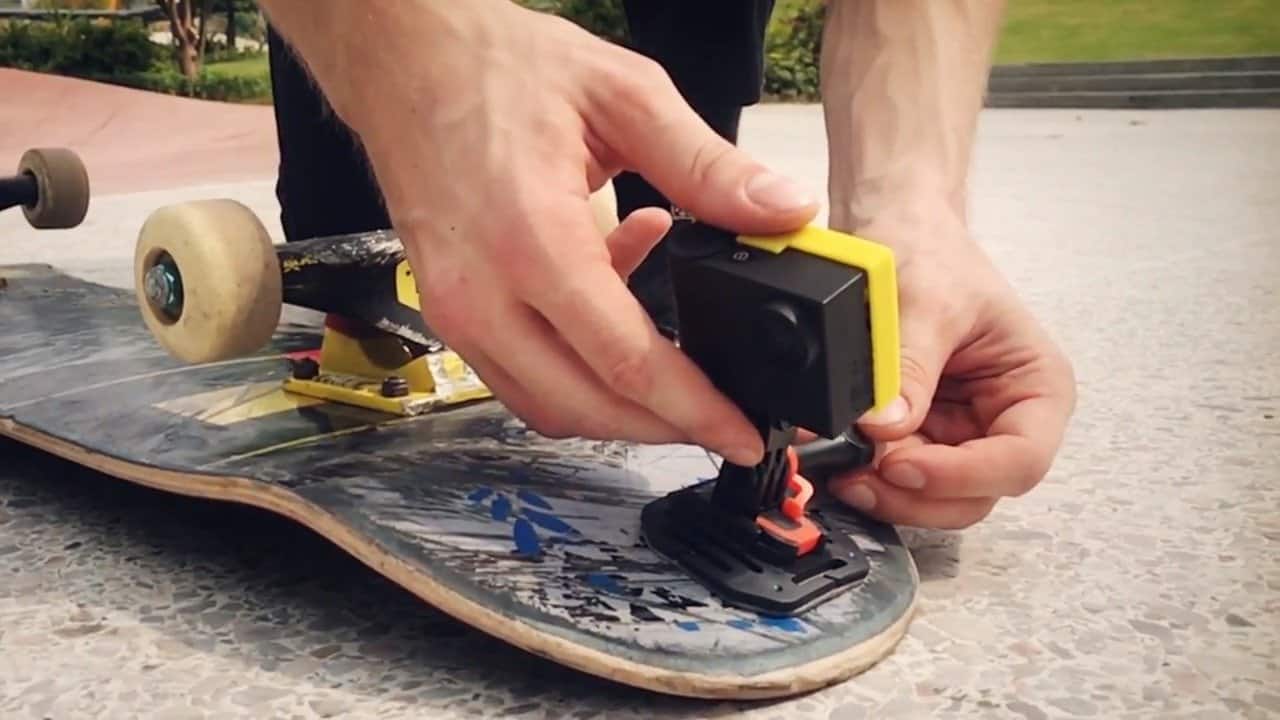 The 14MP main sensor and 7G lens help Laibox Cam shoot 4K videos at 30 frames per second. The camera also comes equipped with OIS which makes every captured shot crisper, clearer and more details.
Long Lasting Battery: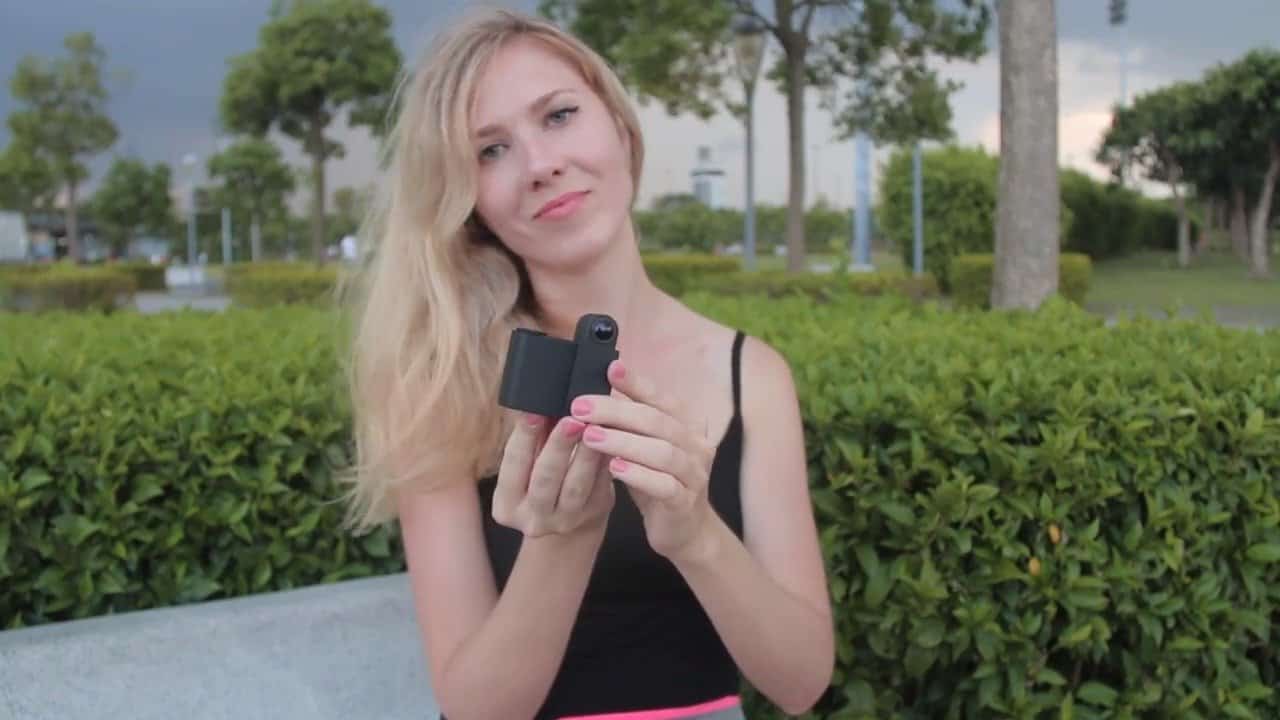 One of the main things every camera enthusiast will look in an action camera is its long lasting battery and Laibox Cam is not an exception here. It comes with an extra battery which has a capacity of 1100mAh and could last more than 2 hours. The best part is the battery and the battery case are also compatible with the GoPro Hero 5.
Other Features:
It has a 2-inch HD display with a 180-degree rotation
The in-built stereo mic helps record clearer and noise-less sounds
Using a mobile app, you can remotely control the Laibox Cam
It comes with a waterproof case which let you capture 4K videos even underwater
Aren't these features amazing? But to bring this idea to the mainstream, it's a quite challenging task as the existing OEMs are heavily dominating the action camera segment. Nevertheless, the team behind Laibox Cam has already launched a crowdfunding campaign on IndieGoGo and it seems they're already successful. As of now, they've already raised more than 160% of their goal in just 4 days, and it seems the audience is receiving it well. Also, you don't have to spend a lot like in a typical action camera, as Laibox Cam costs at just $219 and the other accessories are in the range of $9 – $140. They have other special perks like you can get a camera, waterproof case, and an extra battery for just $159. So, what are you waiting for? Be the sports star or become a vlogger with the Laibox Cam modular action camera.