Motorola finally launched the Motorola Droid Turbo in India, but they have made a little change in the name and dubbed it as just Moto Turbo in India. Moto Turbo will be sold exclusively by the e-commerce site Flipkart which is the only retailer for Motorola handsets in India.
However, Motorola will be giving the handset away to 25 lucky customers for free. Also, there are some exciting offers bundled with the product which can be availed when the purchase is made with American Express cards (10% off) and may be some other offers are on their way. However, Motorola has now got a strong market in India after they launched Moto G, Moto E and Moto X and finally they are ready to test their skills in the market with a flagship device like Moto Turbo.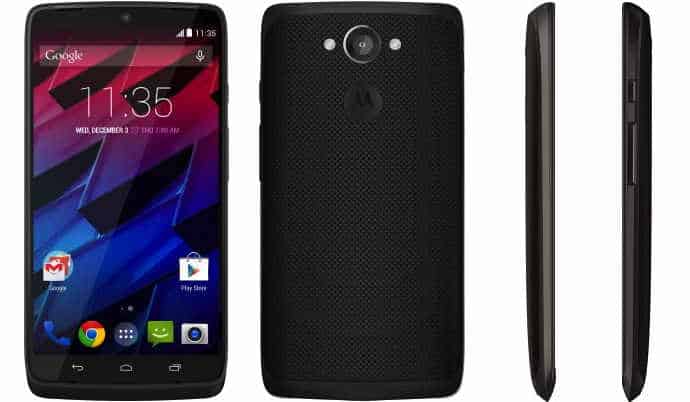 The Moto Turbo features a 5.2-inch QHD (2560×1440) AMOLED display, high-end 2.7GHz Snapdragon 805 processing package, 3GB of RAM, a 21MP rear facing camera and 64GB of internal memory. The handset also features a huge 3,900mAh battery, Cat 4 LTE connectivity, and the latest Android 5.0 Lollipop OS out of the box. The Moto Turbo is available for pre-orders through FlipKart for Rs. 41,999 ($670) and can be bought in either Ballistic Nylon or Kevlar Fiber case options.
After many days, Motorola has launched such a flagship device in India and it is probably going to be the most affordable flagship as for now, however, people may find it a little bit difficult to get this ultra durable and mammoth powered smartphone in hands as it is only available via Flipkart. What do you think about Moto Turbo? Will you prefer buying this phone over any other flagships or will go for phones from Samsung or HTC or any other brands? Let us know in the comments section below.