At first creating slide shows may seem simple – as it is all about compiling photos and videos. However, if you want your slideshows to look unique and impressive there is a lot more to it than that, which is why the software that you use is extremely important. That is a big part of the reason why Movavi Slideshow Maker is such an attractive option. As you can guess from its name it is a software that is designed to create slideshows, but the way in which it does so as well as its extensive features make it stand out.
Movavi Slideshow Maker – Features:
Simple and Intuitive
One of the big advantages of Movavi Slideshow Maker is its simple and intuitive design. In contrast to some other slideshow creators that have a steep learning curve and require a lot of time to learn, it is designed in such a way that you can pick it up and figure out how to create a slideshow in minutes.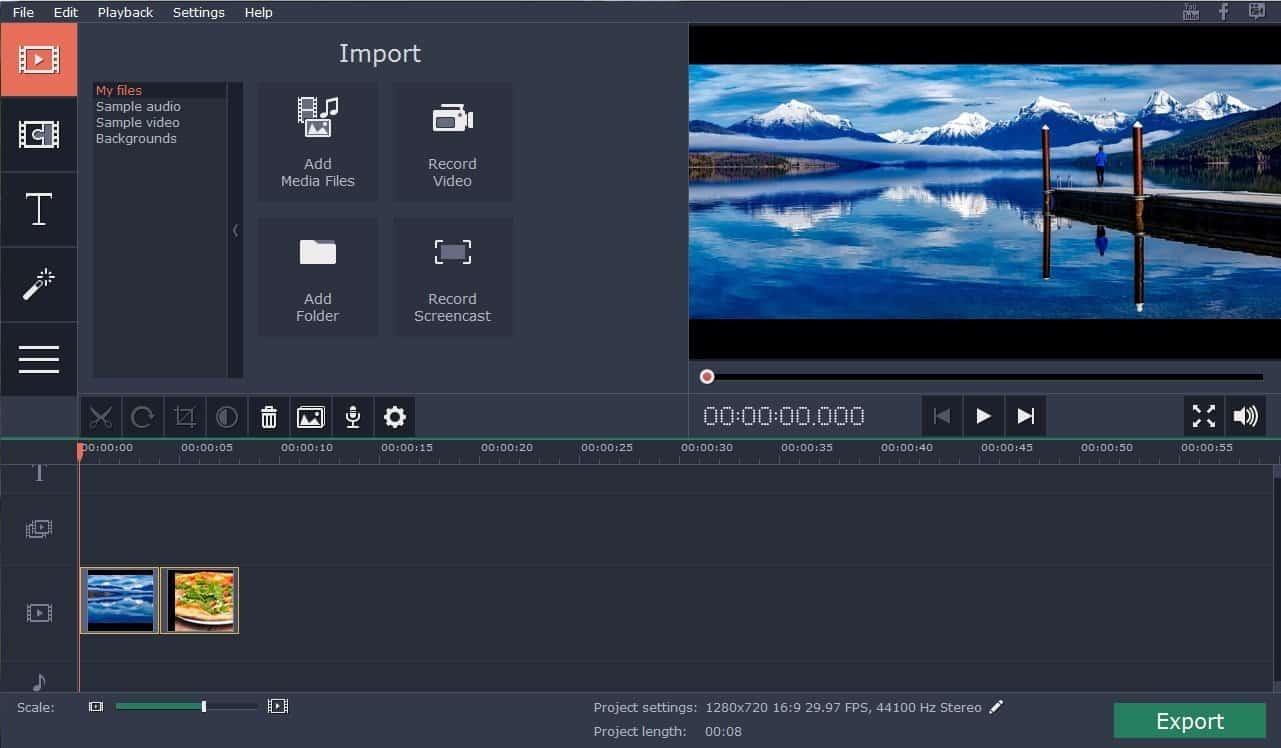 Not only does Movavi Slideshow Maker require no prior experience to use, but it also tends to simplify some of the more 'advanced' features or automate them to some degree or other. That makes them more accessible, and also allows them to be applied quickly – often with a single click.
Extensive Features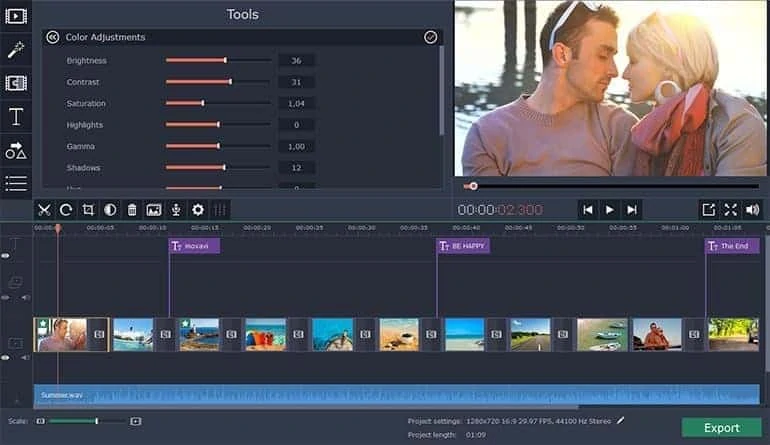 Although Movavi Slideshow Maker is designed to be simple and easy to use, it still has an extensive range of powerful features. In fact, its features are so comprehensive that you will be able to create a stunning slideshow by improving the quality of the photos or videos that you use, applying various effects, and incorporating audio.
To be more specific, some of the notable features in Movavi Slideshow Maker will let you:
Place animated transitions in a variety of different styles between slides to link them together seamlessly
Add background music to accompany a slideshow from your own audio file or one of the built-in tracks
Record a voiceover on the spot using a microphone to narrate the slideshow
Apply numerous different types of filters and special effects to provide the slideshow with a unique visual style
Insert customizable captions to create unique watermarks, titles, or subtitles
Edit photos and videos to enhance their quality, crop or rotate the frame, remove black sidebars, and much more
Adjust the audio levels and equalize or normalize sound to improve its audibility
Use presets to automatically save your slideshow with the best possible video format or settings for different devices or platforms
While that is just a taste of the full scope of what Movavi Slideshow Maker brings to the table, it should give you an idea of what to expect. Suffice to say it is a photo slideshow maker that will let you determine exactly how you want your slideshow to turn out, and ensure you are equipped with the tools you need to turn your vision a reality. In a nutshell, if you want to create a slideshow and are looking for an easy yet effective way of doing so then be sure to try it out.